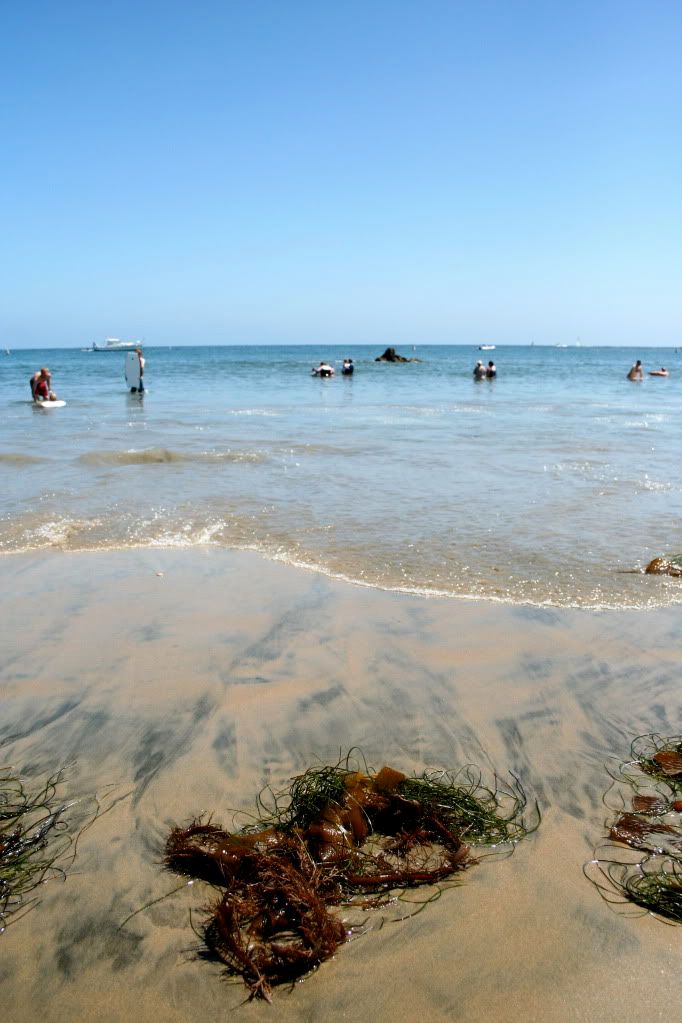 Hello!
I'm so, so, so sorry for still being MIA. Well not really, I think bloggers
should
take time-off from time to time just to regain some perspective. The break has been nice. I didn't stress about what to wear or whether there'd be a time and a location for photos. Yet, I've missed you all so I hope to get back into the swing of things soon.
Today was my first day of my summer school. I'm taking a photography class, my first one ever and also my last class at this university before I graduate. I don't think there could be a better class to satisfy both significant events. I was pretty intimidated and scared going in, but the professor is so enthusiastic, which is super refreshing after taking mundane psychology classes for three years. There were people in my class who didn't even know what a DSLR camera was, so I guess my fear of being the worst has faded away. I'm actually really excited as to what I'm going to learn, and I'm going to take everything in. How cool is that our "homework" is to go out and take photos?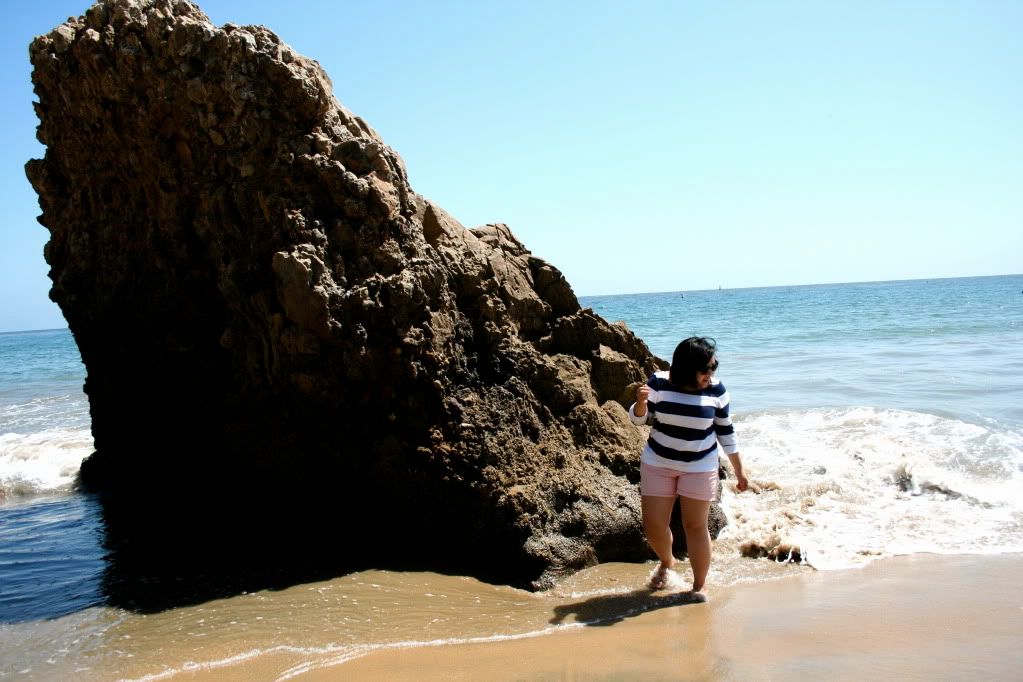 After class, Robert and I headed to the beach hoping that it'd be secluded, but there were a bajillion kids there. Oh well, we still had fun. I think we're going to make going to the beach a regular thing. It was so nice enjoying the sunshine and just talking and walking. The beach is my favorite place in the world and so I love enjoying it with my favorite person. I didn't really wear anything spectacular, but we all have t-shirt and shorts days, don't we? Robert has a knack for taking embarrassing photos of me...So I hope you don't mind the "OMG-the-water-is-cold" photos.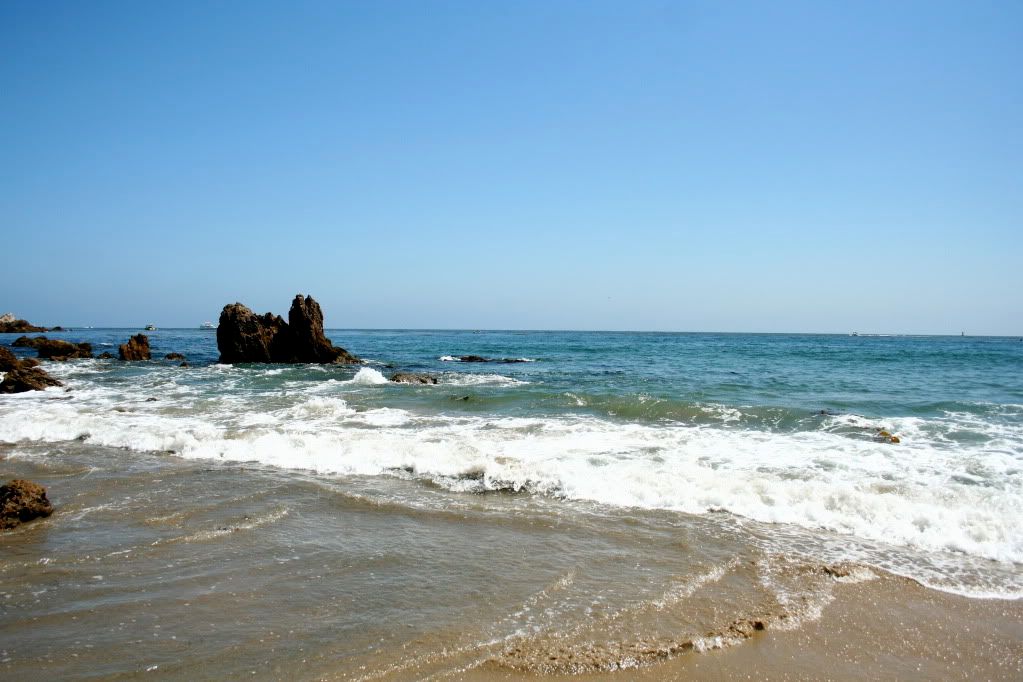 I've reached 150 followers! I'll definitely be doing a giveaway soon. Do you have any ideas as to what you would like to win? Thank you all for following. It means so much to me. A real outfit post soon...!
Until next post,
Jasmine
outfit:

striped top and sunglasses -- urban outfitters; pink shorts -- old navy; white bow -- forever 21
PS. As I was typing this post, a bird just flew into my window just like the Windex commercials. I hope it's okay...