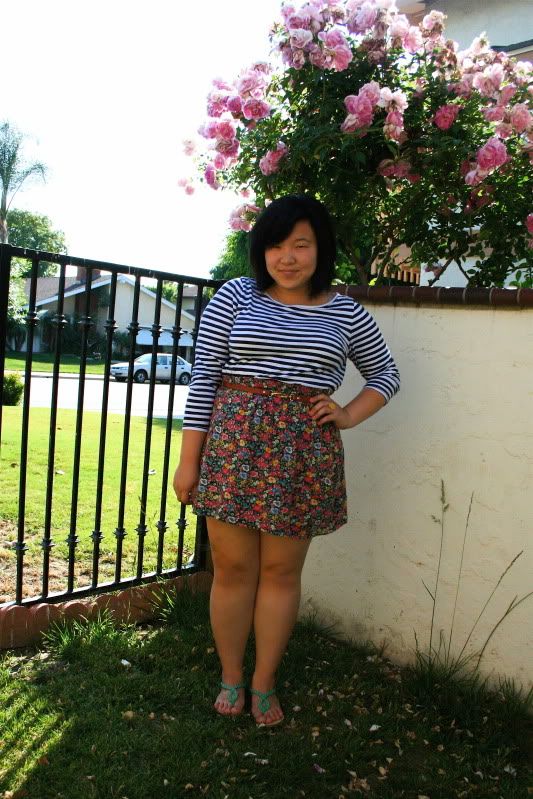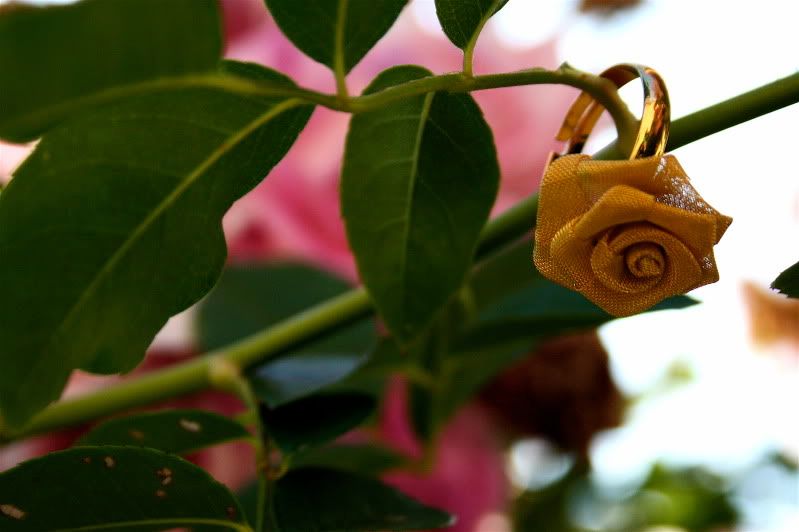 Hello!
Today was such a bittersweet day. It was my last day of my internship at the daycare center, and I couldn't have asked for a better last day. The kids kept giving me hugs and were willing to take pictures with me. I will definitely do a collective post with pictures soon. I miss them all already. It's amazing how such a small person could've made such a huge impact on me. Definitely one of the best experiences of my life. Today also marks the last day of a full quarter at my university. After one summer school class, I will be done with my first degree. It's ridiculous how quickly time has flown by...But I just know I'm moving on to bigger and better things.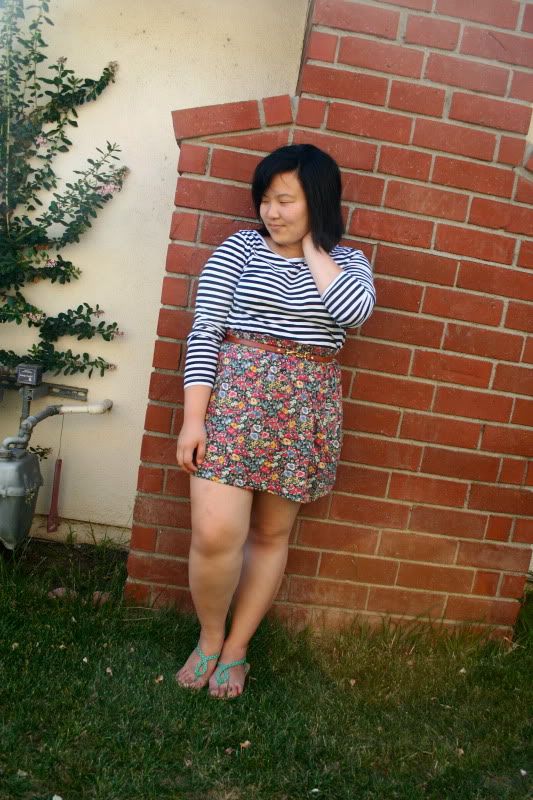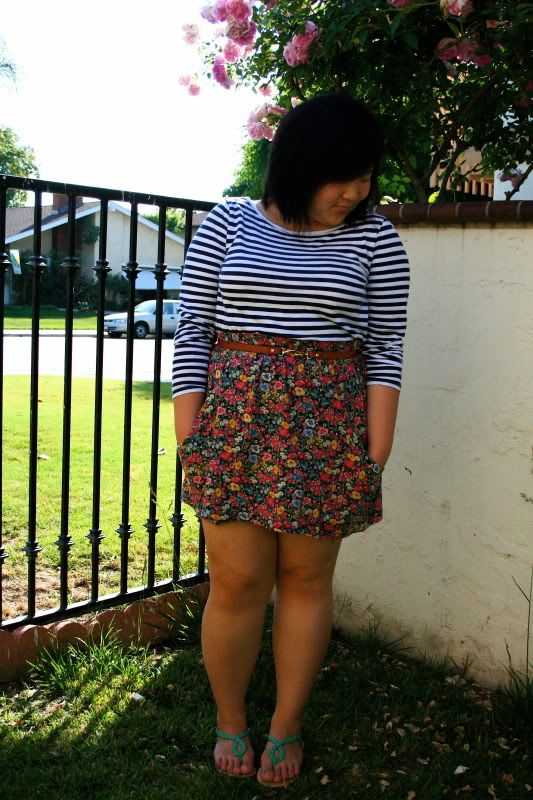 I'm so sorry for the lack of posts this week. I'm the type of person who likes to wear her new things
immediately
, so it's been incredibly frustrating having to wait to debut certain items. Despite having finals next week, I've been shopping an alarmingly amount of times over the past week...I can't wait to get this quarter over with. My mission this weekend is to tackle my two papers.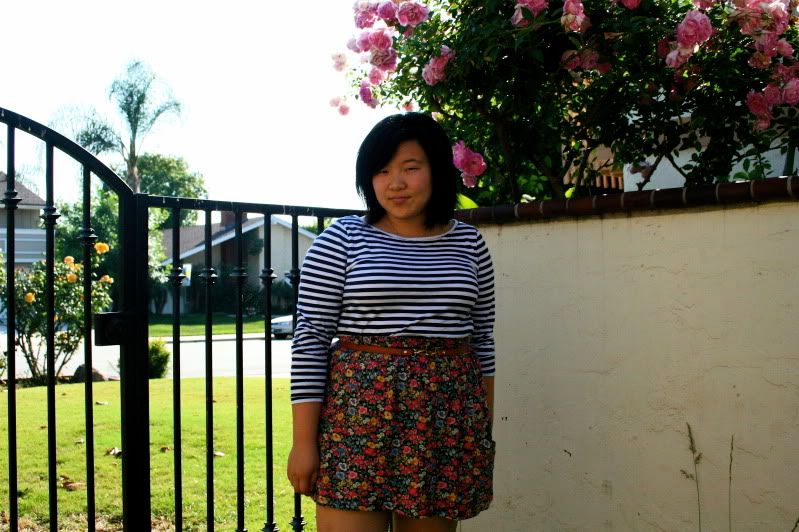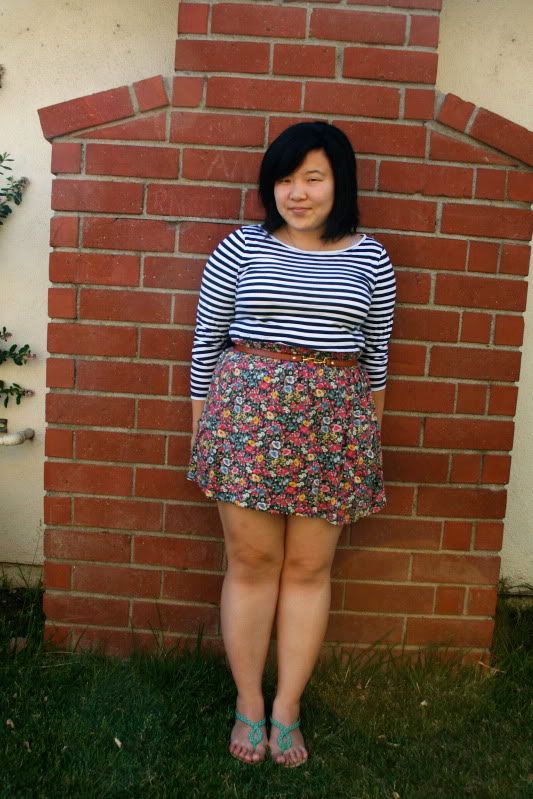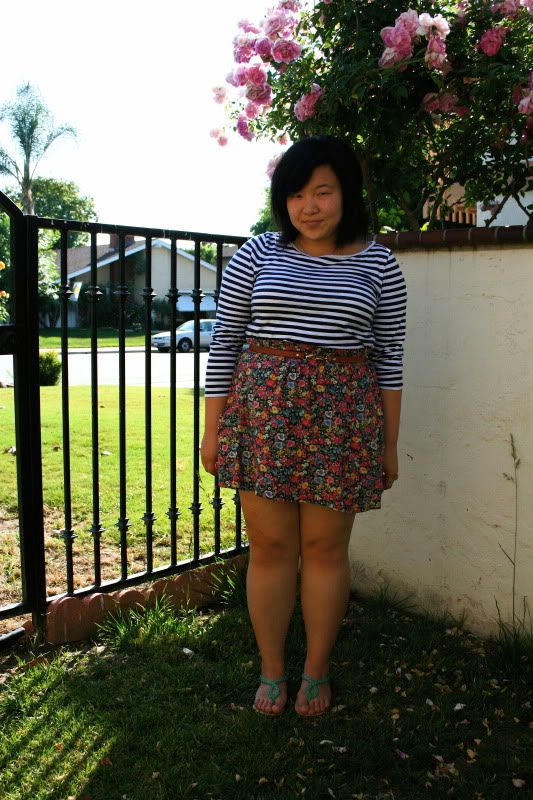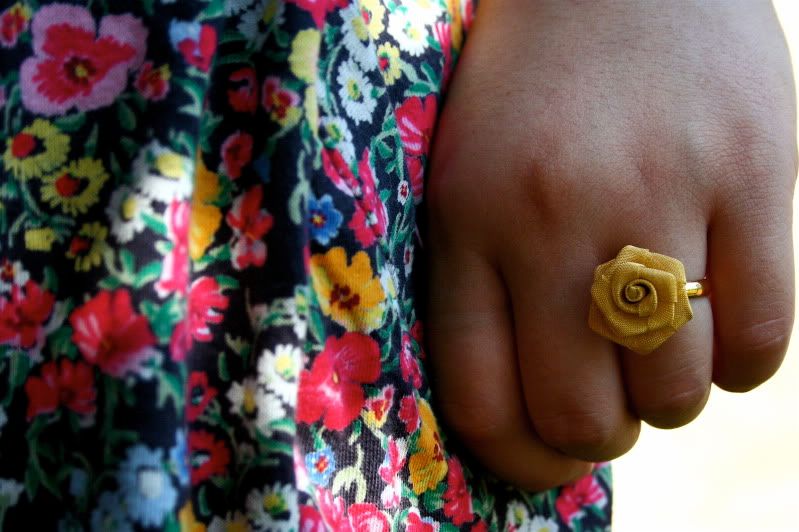 I have resumed my new year's resolution to lose weight this week, and I think I've been doing pretty well. My clothes are already starting to fit better, and it feels good. I just hope I can continue with it, especially with finals week (aka junk-food-galore-week) here.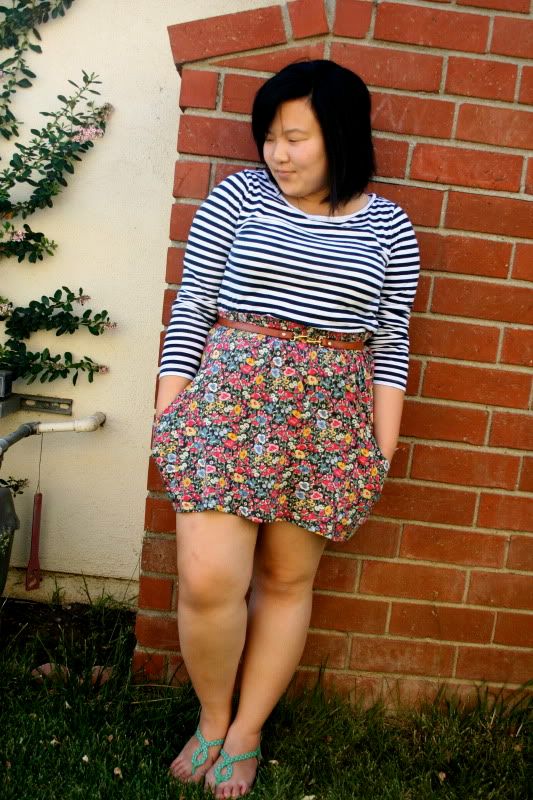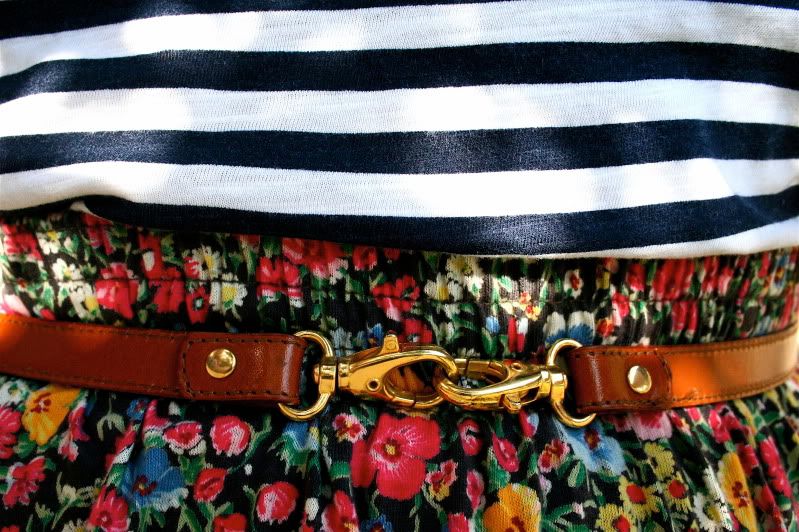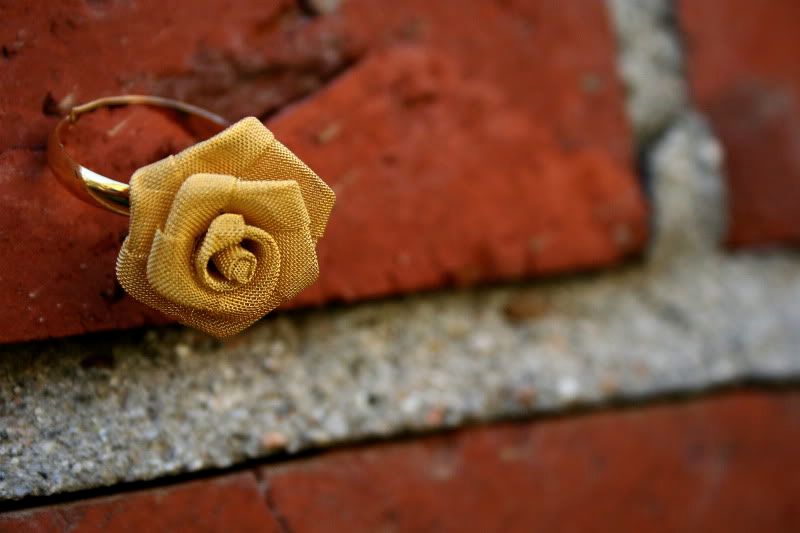 Hold on just a little longer readers! After next week, I'll definitely cut down on these backyard posts and show you around my town.
Until next post,
Jasmine
outfit:
striped top -- rodarte x target; floral skirt -- zara; belt -- purse strap; flower ring -- courtesy of aimi boutique; green sandals -- urban outfitters
currently listening to:
leaving on a jet plane -- john denver; love in a box -- the workday release