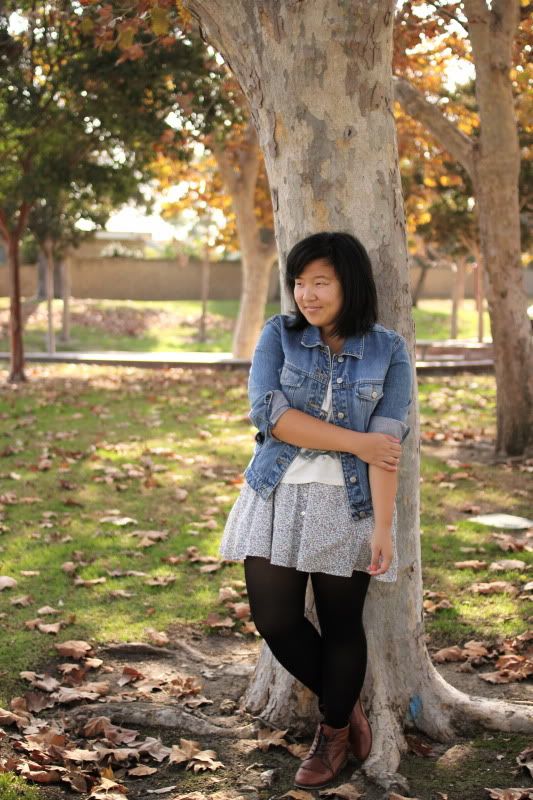 stuck like glue // mad for plaid
touch of pink // in cahoots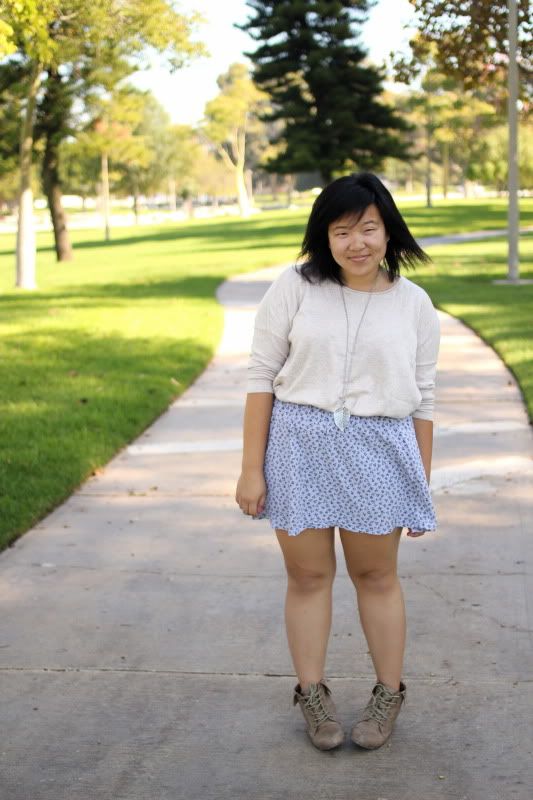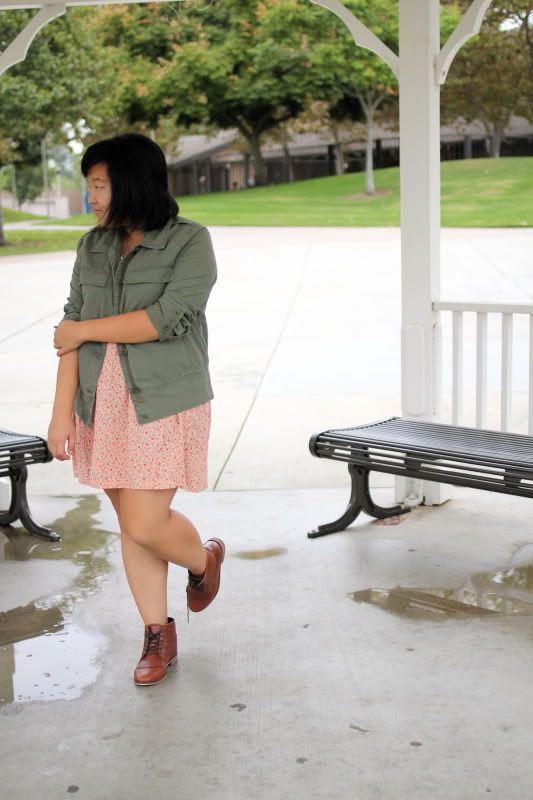 how lucky we are // florals in combat
I must be one of the few bloggers who doesn't look forward to Fall every September. As much as I love pie on Thanksgiving, I would much rather have beach days and the feeling the warm sun against your skin. I really resent the first day when it's finally too chilly to go bare legged and you have to pull on tights, because that's when Summer's truly over. I'm definitely in the right part of the country then because it doesn't start getting chilly until October!

Since I'm in CA, I don't have much of a Fall/Winter wardrobe. I just usually rewear my Spring/Summer clothes with tights. I'm trying to slowly get some colder season clothing though! With my first boot purchases, I think I grew to love Fall a little bit last year. It was just so fun to wear them with florals that I'm kind of excited to dust them off and wear them again. I also can't deny my love for cozy sweaters and my army green jacket. I looked back on my blog to get myself in the Fall mindset and some of these outfits are my favorite of all time. I'm definitely going to try and one-up myself this year, and with my new mustard yellow cardigan, I think I just might! Also, I've been dying to wear out the sailboat print scarf that I scored for $7 at the ModCloth sale. Bring it on Fall!

What are your favorite Fall outfits that you've worn?
Until next post,
Jasmine