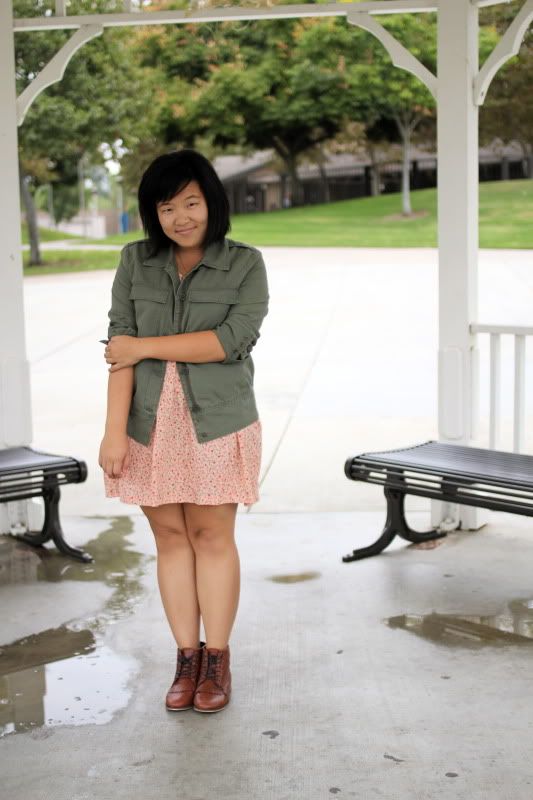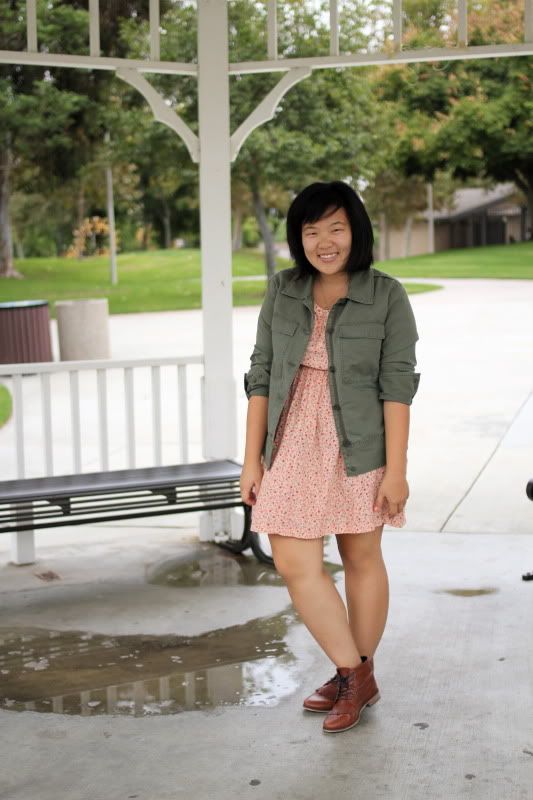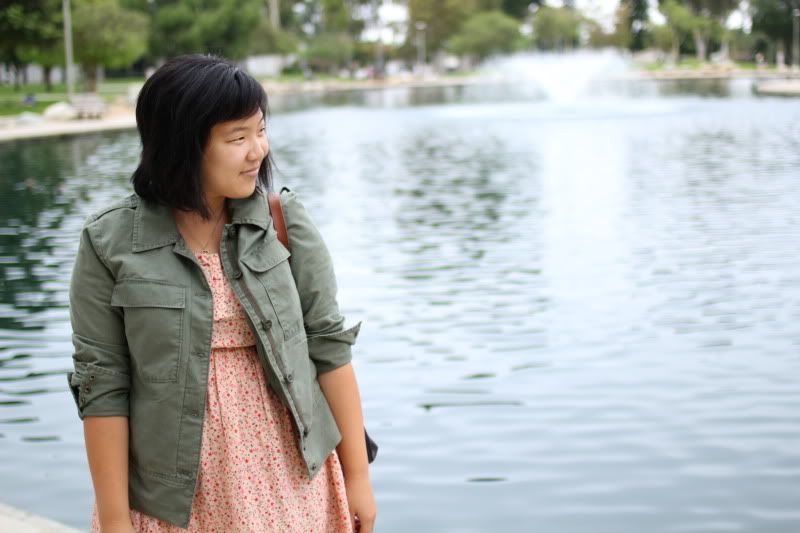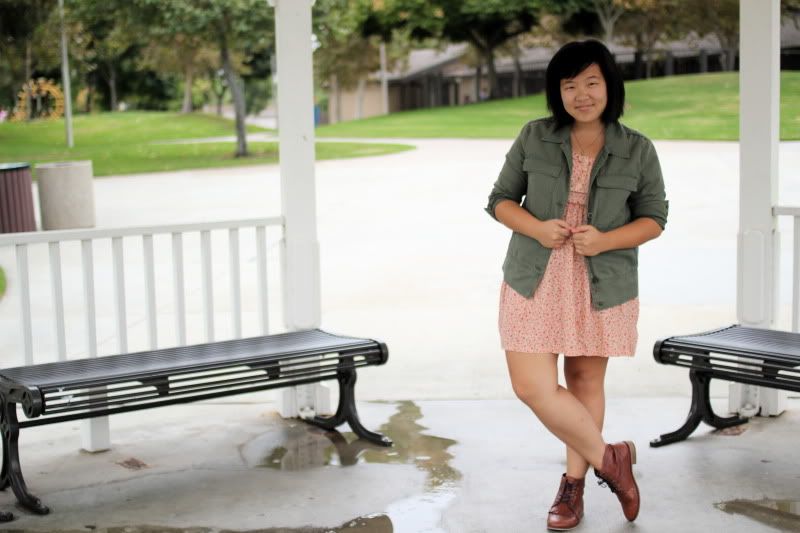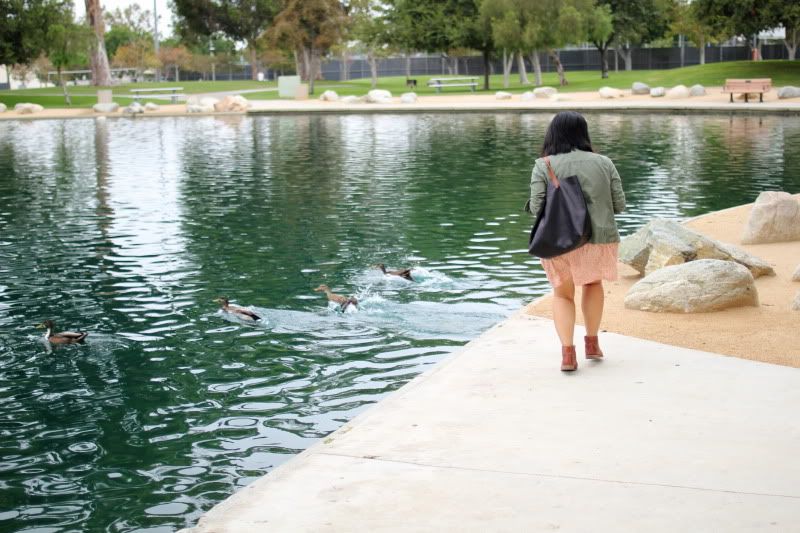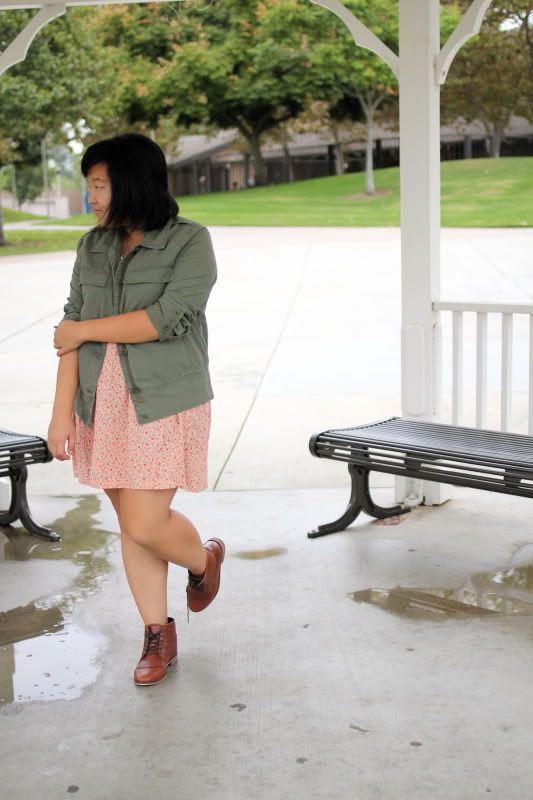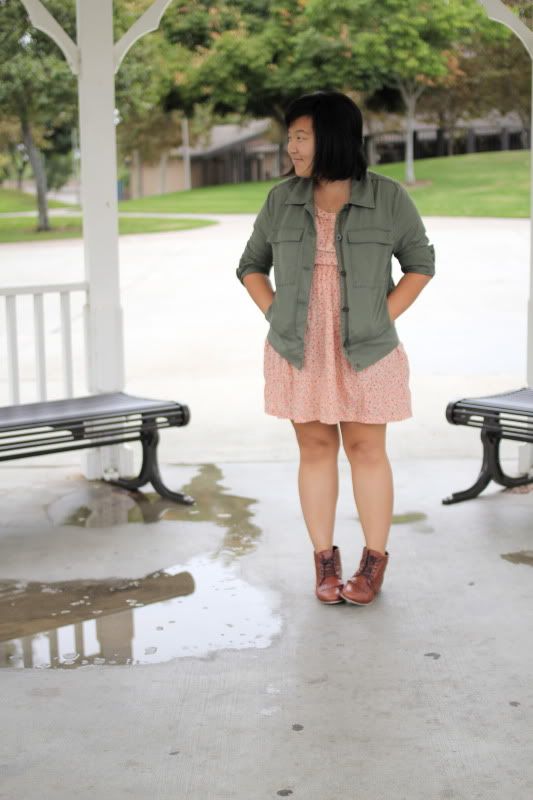 jacket - gap / dress - forever 21 / boots - topshop / bag - madewell
Hello!
Even though it is officially Fall now, I'm still catching up on outfits from the last few days of Summer. It has been pretty gloomy lately, which made the transition from Summer to Fall pretty easy. My closet isn't big enough where I really need to make a huge deal out of changing seasons. My clothes all coexist pretty peacefully, but I did make a point to make my tights more accessible. I also picked up two pairs of tights from the Missoni for Target line. I can't wait to layer again. I've missed layering sweaters over dresses the most I think.
As I've said in my last post, these boots have some magical effect on me because they sparked a change in my style that I didn't expect and wasn't really sure I wanted. (Plus these boots make chasing ducks pretty easy.) But I'm totally embracing the change now. I've seen and loved so many outfits with floral dresses and ankle boots, but was always too scared to try them. Now I sort of just want to try anything and everything. I just had to try this look out before I loan it out to
Nicole
. I really love it and will probably be in variations of it through out the season. Is it weird that my desire for floral dresses are stronger in the Fall and Winter than in the Spring and Summer? I always want what I can't have. I'm so glad I scored this Gap military jacket on sale though. I've been wearing it to work a lot. Speaking of work, work is so wonderful now. I started at a new center (same company, just different branch) right after I got back from NYFW. At first, I was a bit resentful that they made me switch because I had already gotten so attached to the kids, but it really turned out to be a blessing in disguise. At this center, I'm really given the opportunity to shine and collaborate with my director. The kids have really grown on me too. Life is just so wonderful right now. I'm putting off grad school applications just so I can prolong this bliss for as long as I can.
Until next post,
Jasmine