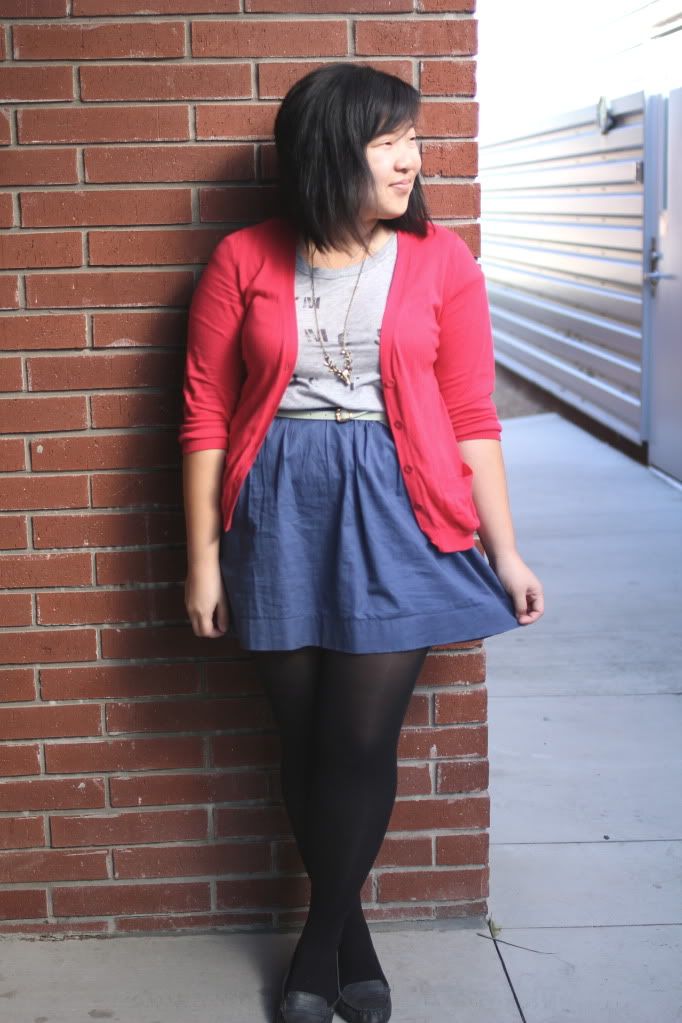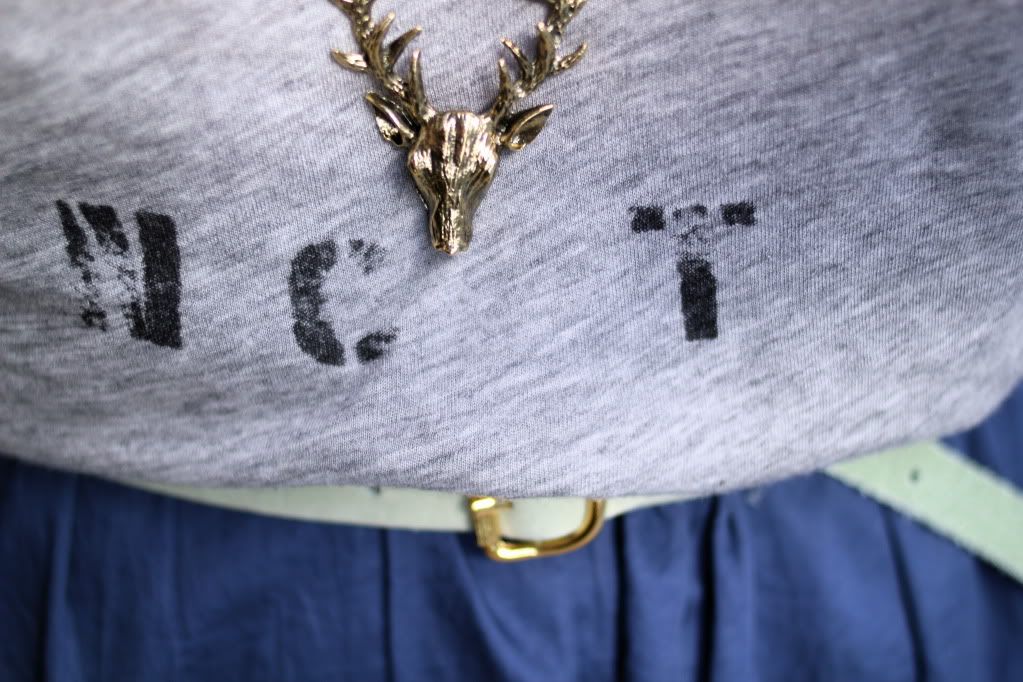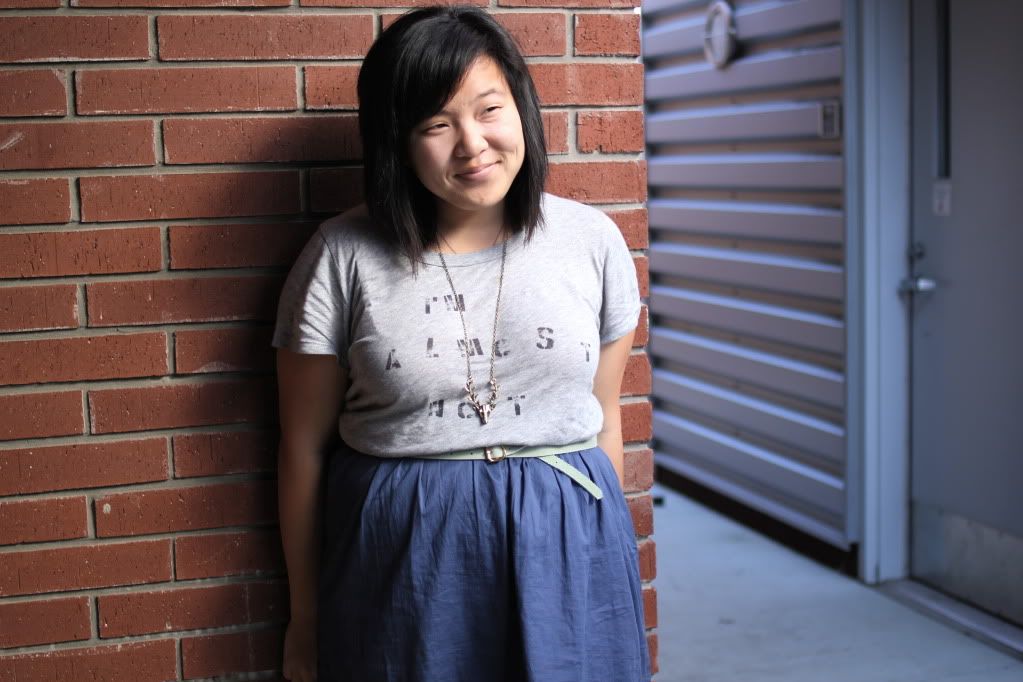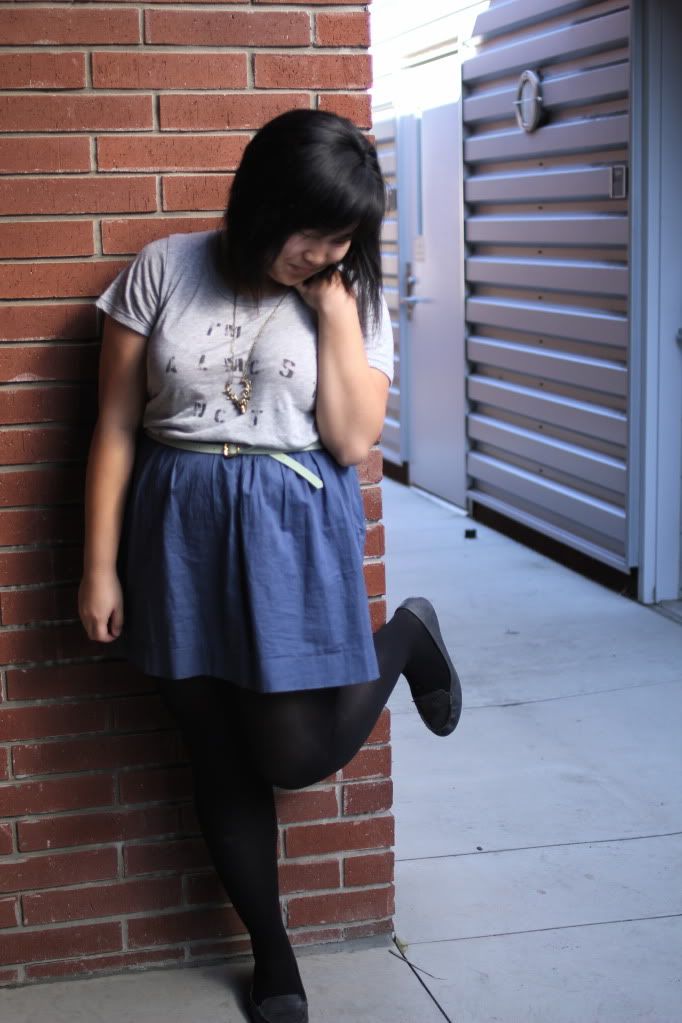 Phew! The holidays are officially over and I'm so ready to get back to normal. I even ventured out and took these photos on my own because I wanted to get back into the swing of blogging and normalcy. Did you all have a good New Year's Eve though? I spent mine with Robert and my oldest and closest friends. It was a mellow and relaxed night, but I wouldn't have had it any other way! I was a tad
overdressed
though in my Selective Potential dress that
Maggie
gave me a long time ago. What I really wanted to wear was this "I'm Almost Not Crazy" t-shirt and a pair of comfy skinny jeans. This tee has to be my softest tee in my entire closet! I'm so glad I lucked out and redeemed it from Chictopia's Reward system; though now I want more StyleMint tees. This is my new favorite necklace too. I got it for a
$1
because my dear friend was sweet enough to let me use some of her store credit so she could exchange a Christmas gift for something she really wanted.
The weather has been
gorgeous
lately: 70's and even 80-degrees! I'm a tiny bit weary that Summer will be ridiculously hot, but I can't help but be happy that I live here in Southern California. I hope I make it to the beach soon.
Until next post,
Jasmine
cardigan - gap
top - stylemint
belt - h&m
skirt - j crew
necklace - foreign exchange
shoes - charlotte russe