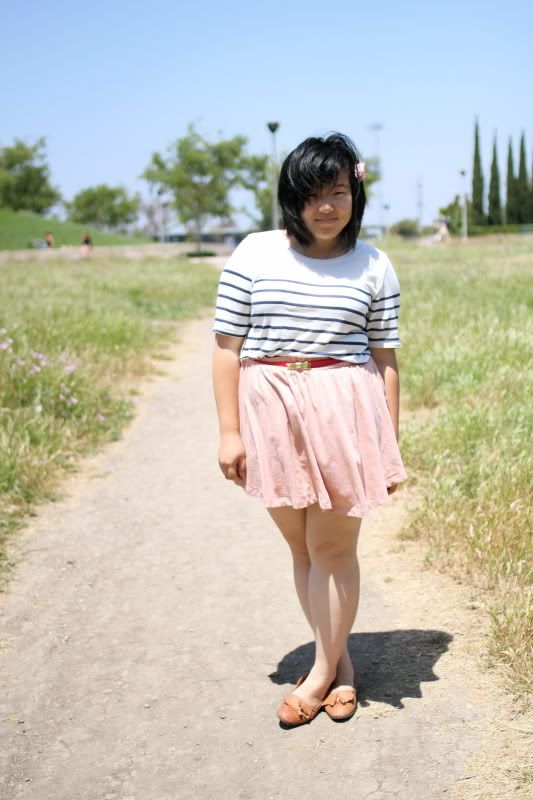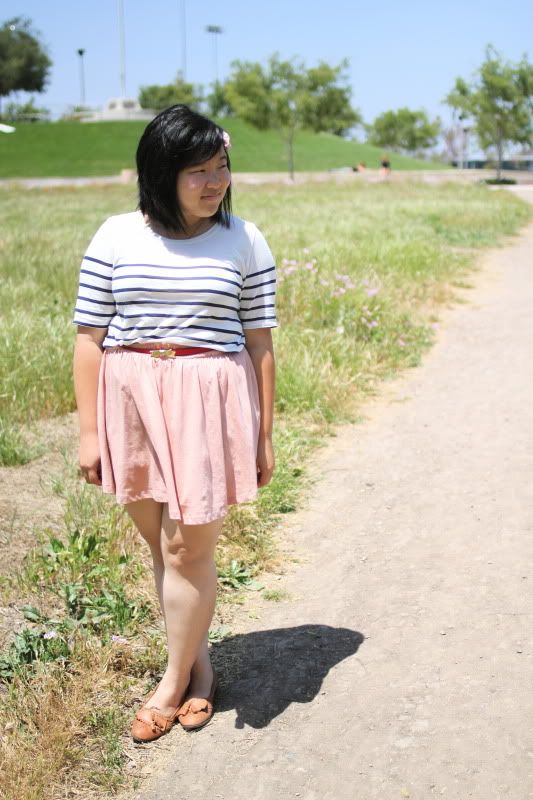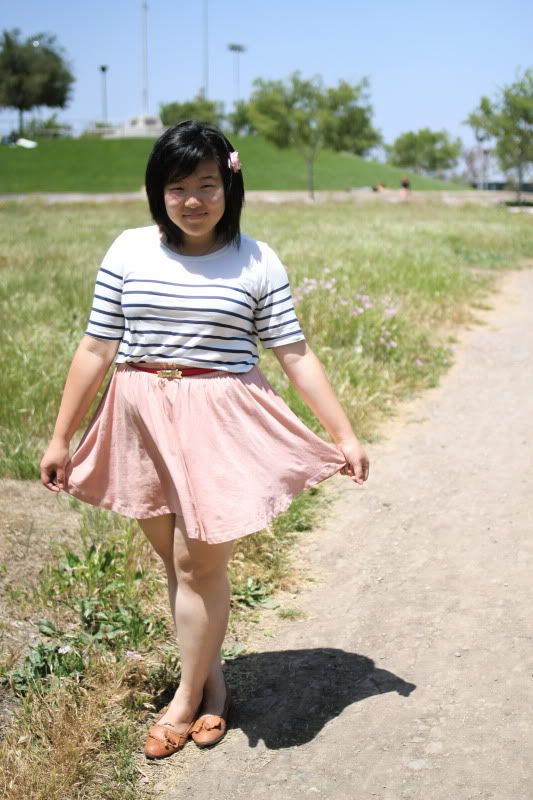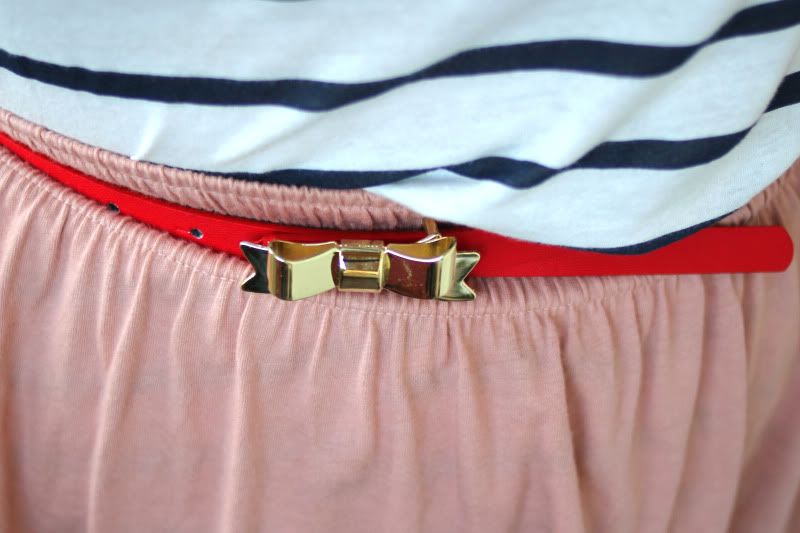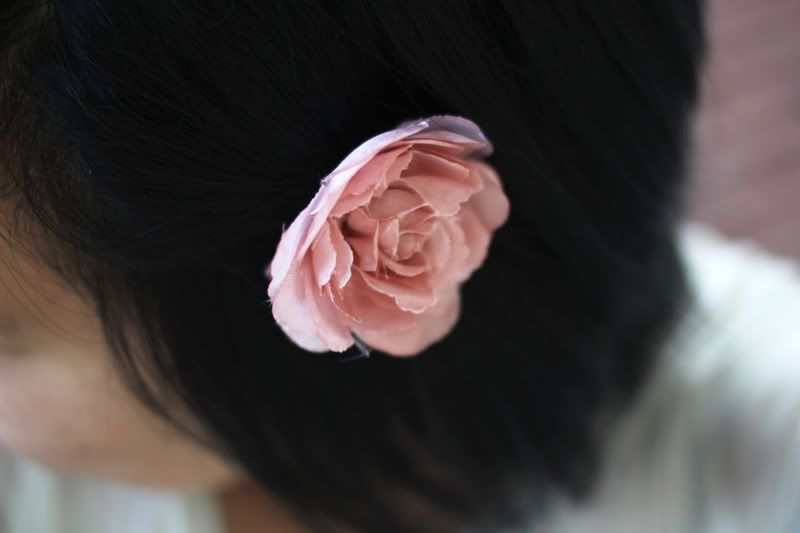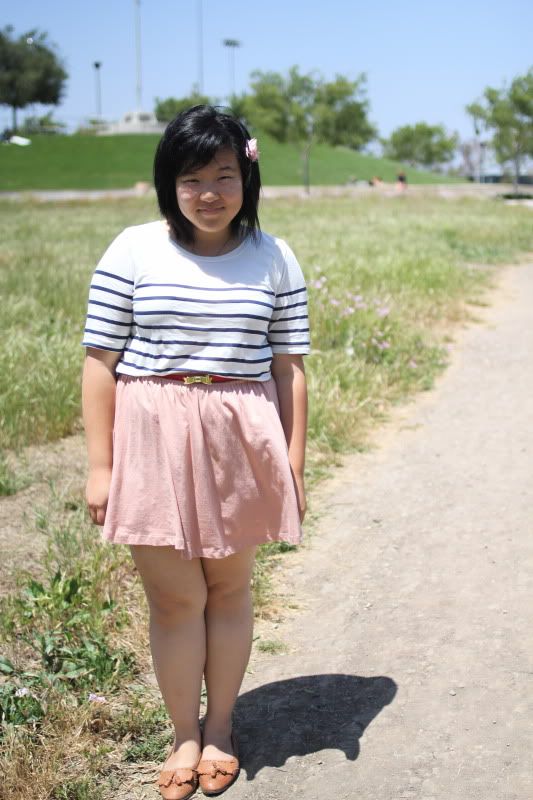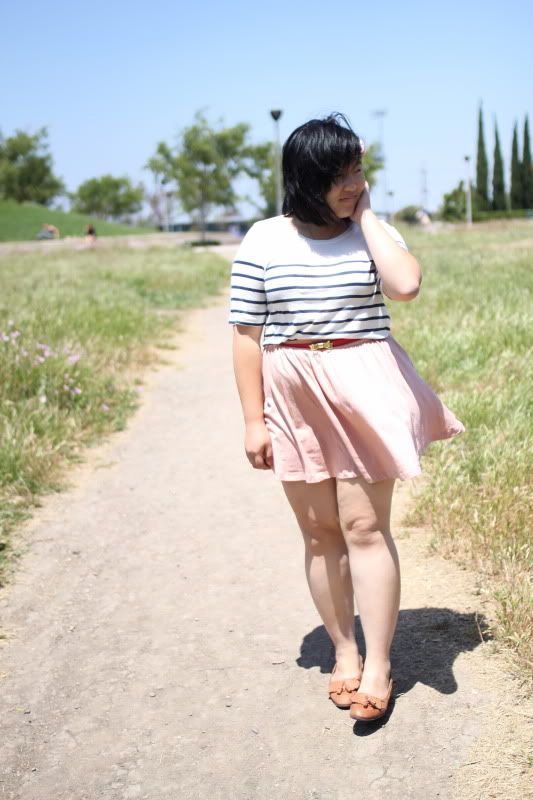 outfit: top -- uo; skirt, hair pin -- h&m; belt -- charlotte russe; shoes -- aldo
Hello!
I took a break from taking outfit pictures this past week. It was mostly because I seemed to have consecutive "I have nothing to wear" days. I find that this usually happens after I've been shopping too much. I guess my clothes and I just need that adjustment time to get used to the new and used to the idea that no new striped kids will come in anytime soon. So this week I lived in old favorites, like this striped top and this flower hair pin. I've become obsessed with the color blush pink. You can't see it but I'm wearing it on my nails too. I wore this skirt twice this week. And I never wear skirts twice--probably because I have so many that I never really needed to. I almost didn't take any photos yesterday too, but I practically left the car running while Robert and I snapped these shots at a park along the way to lunch in record time of 5 minutes. I really need to come back to this place since it has a field that's just begging for some lace and/or a dress to frolic in. Next week probably.
If you follow me on
Twitter
, you probably already know that I'm hunting for a new job. My current job just has too much drama for my liking. I really just want to take this Summer off of teaching and just work retail, do some traveling, get to my goal weight, take some Summer classes, and finish my credential exams. Then in the Fall I'll be refreshed to start a new school year with hopefully a new group of students. I've applied to several places already so keep your fingers and toes crossed for me!
Hope you're having an amazing weekend so far!
Until next post,
Jasmine