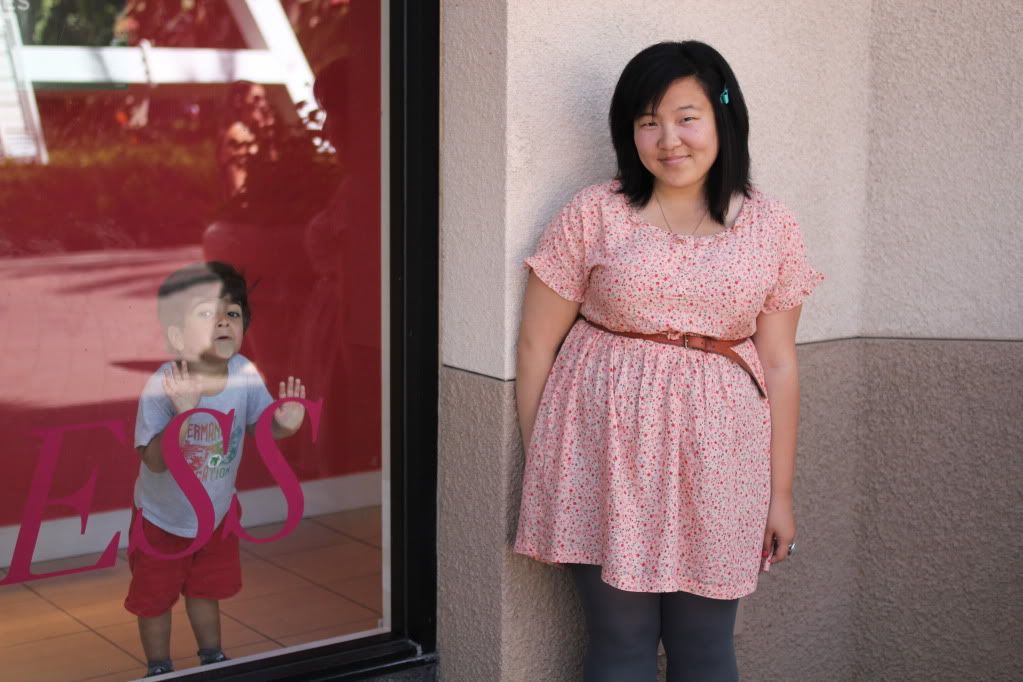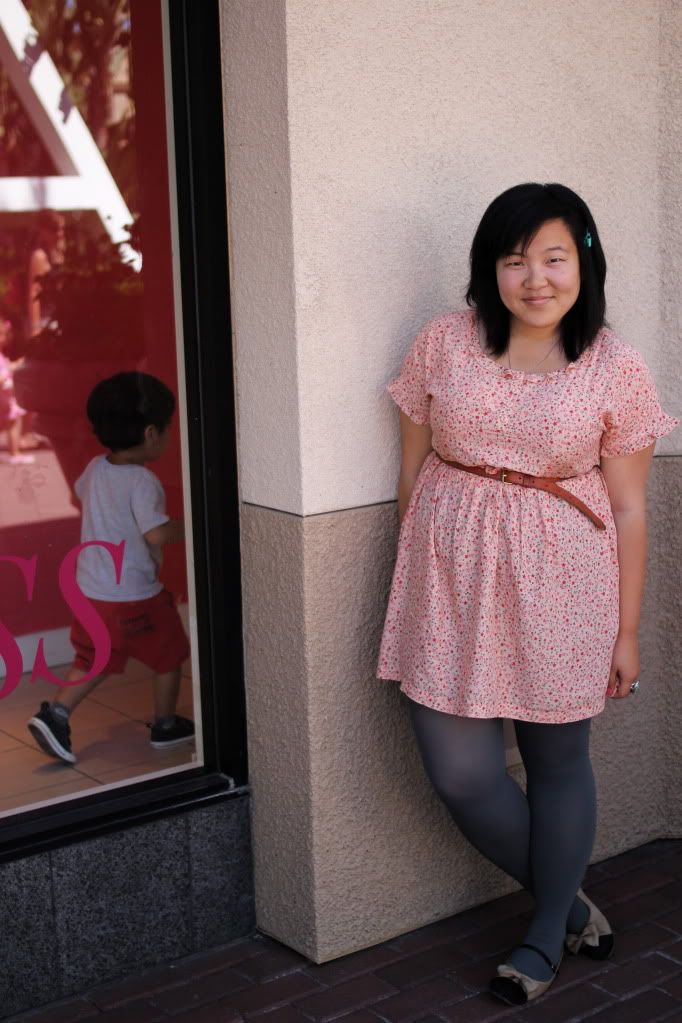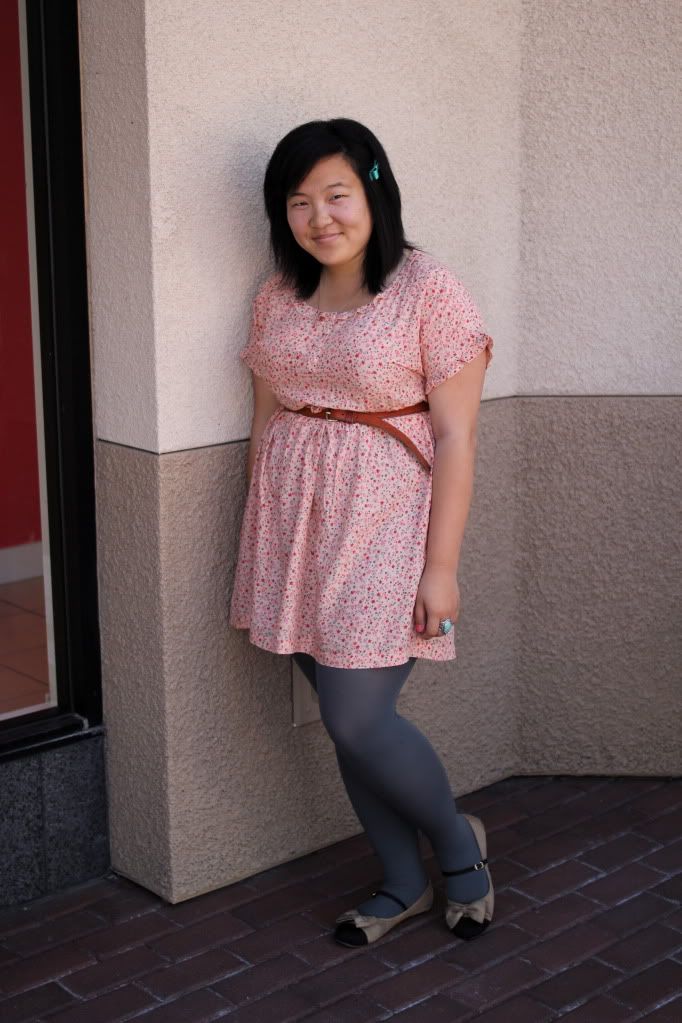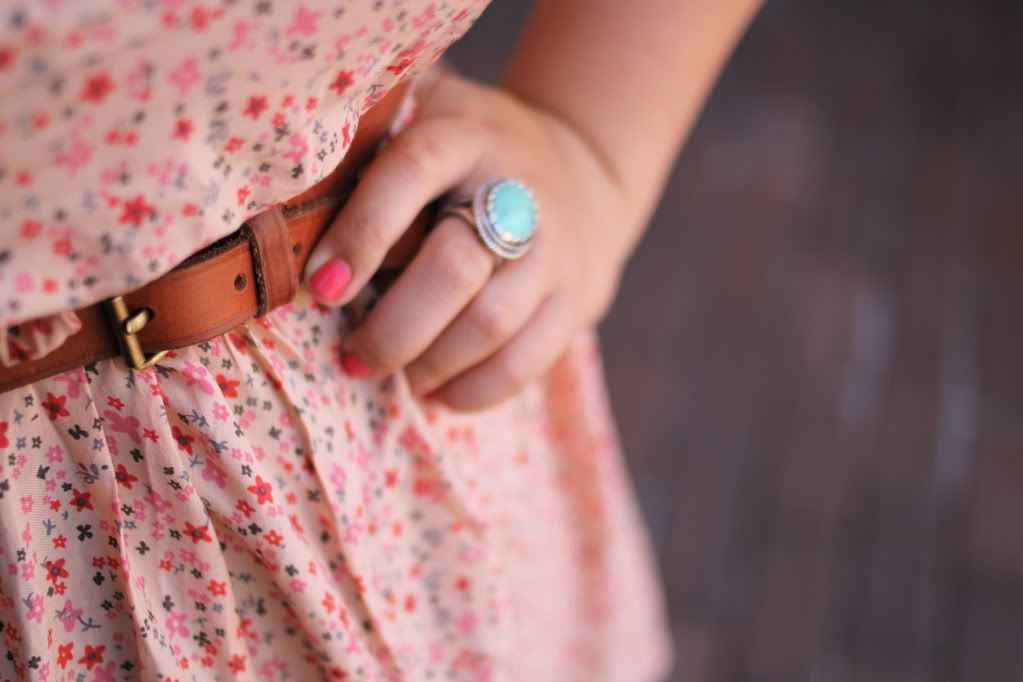 outfit: dress and bow -- f21; belt -- topshop; shoes -- marais usa; tights -- target; ring -- won from night lights giveaway
Hello!
I took a break from all my remixing. Well not really--it's just been way too hot (like 90 degrees hot) lately so a dress was the way to go. My legs are way too pale, so until they get enough color on my morning bike rides, they'll remain under tights. I pulled out these grey tights because I figured they'd attract less heat since they're not black, but they really felt just as hot. You should already know that I am head over heels in love with this dress. I think I wore it three times already. It's just the epitome of Spring with the color and the happy florals right? I'm craving more sleeved floral dresses for this season. You can't really tell but the dress has some ruffle detailing along the collar and the sleeves that make it extra special. I can't wait to wear it on its own, as a top, and as a skirt. I was eyeing this dress during my "shopping ban." Even Robert was sad (deep down) I couldn't get it at the time, but I (and he I bet) was pretty relieved that I found a reason to get it during the 100% for Japan thing. This is my last thing from that. Phew! Seemed like a lot, but it was only three things.
I can't believe it's April already! March--and February for that matter--really flew by! I joined a gym recently because the satisfied feeling of losing 10 lbs has started to worn off. I've gotten used to this 'new' body and am ready to lose another 10 for a newer body. I gotta get beach ready! Tomorrow I'm going back to the flea market with my best friend and later meeting up with
Beatrice
too! How is your weekend dear friends?
Until next post,
Jasmine