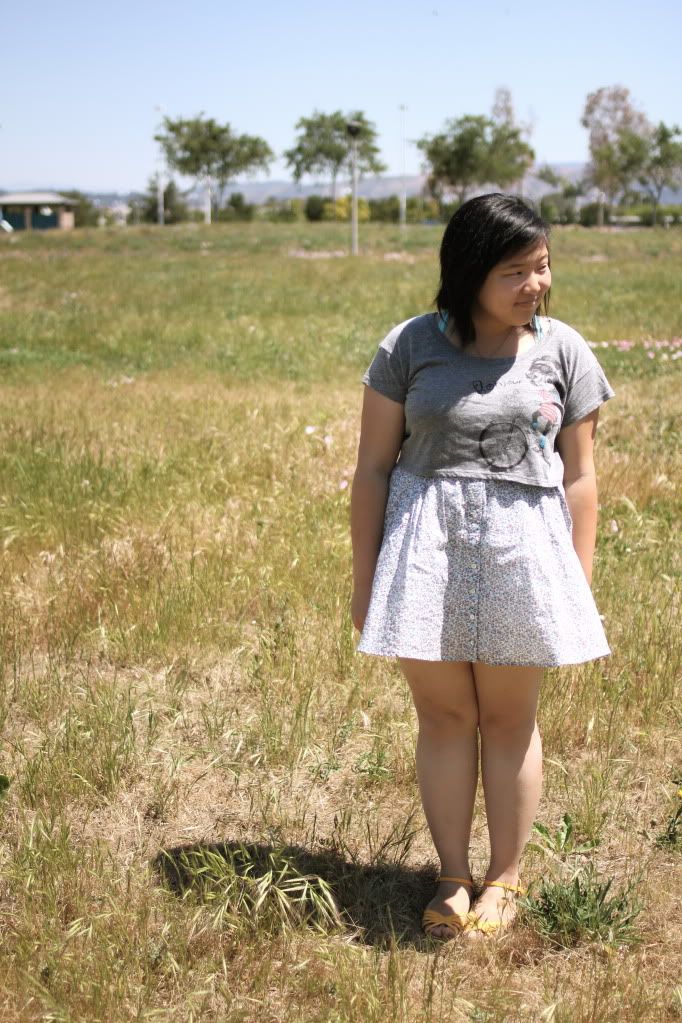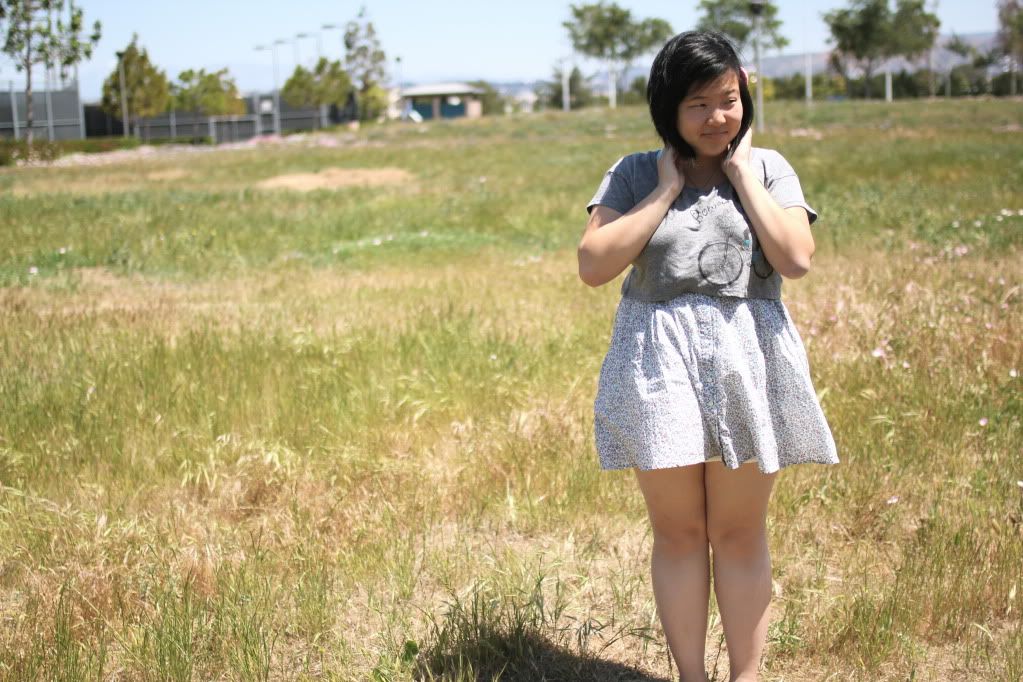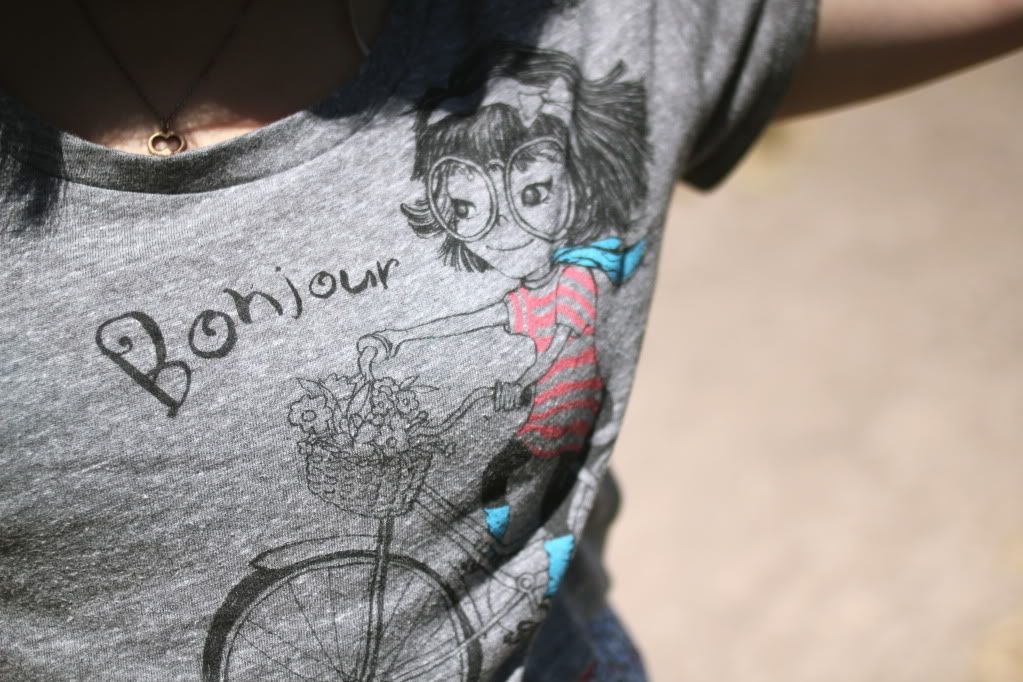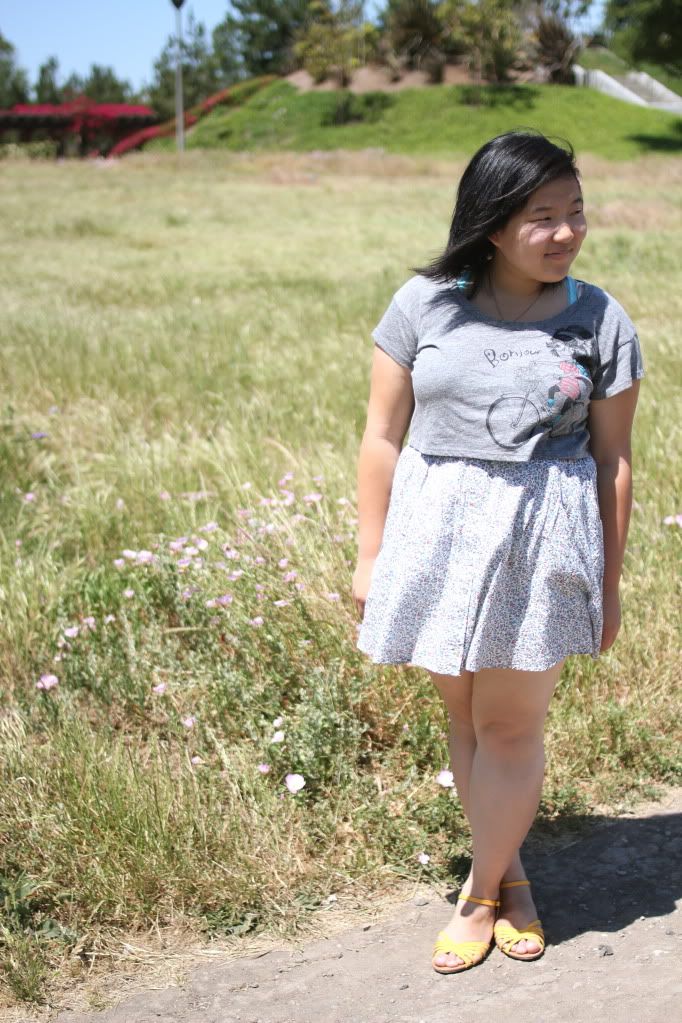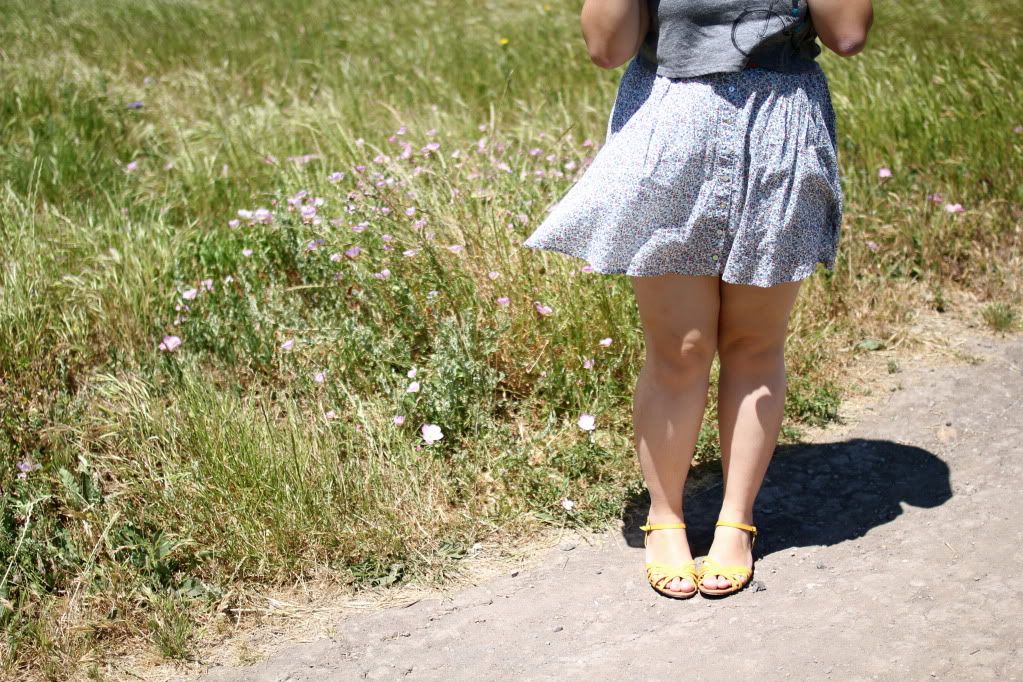 outfit:

top, skirt -- f21; belt -- gap; sandals -- uo; bow -- crafts store
Hello!
Whew! It feels like Summer over here in Southern California! Yesterday was about 90-degrees. I told you I'd come back to this park for more photos. I think this will be my default photo spot until the city realizes there's a wild field growing under their noses and have it mowed down. I live in a city where buildings all kind of look alike and where a brick is never out of place, so finding a field like this is rare and I will exploit the city's ignorance. Robert doesn't seem to mind it either which is always good since I think he's more embarrassed about taking photos than I am about posing for them. I almost forgot the fun of pairing graphic tees with floral skirts until I remembered I had this tee from a recent F21 haul. Is it narcisstic of me to have gotten this top because the girl resembles me with the bow, bike, and stripes? This is probably the closest I get to having my face mass-produced on a t-shirt so...yeah.
I'm so sorry about not commenting back and visiting blogs lately. Days just seem to be flying by (like how is it already May?) and my parents have been keeping me busy with house renovation things like picking out tiles, wall colors, wood floors, etc. We've been so immersed in it that all the wood samples we brought back this weekend are starting to look the same. I still haven't found my striped and floral wallpaper pattern, but I will and I will be putting it on myself (we'll see how that goes...). I did get a floral quilt for my bed though to brighten up my room. I'll return to my forest green/navy plaid blanket in the colder, drearier months, but I don't even want to think about Fall/Winter right now. I'm way too busy enjoying frolicking in fields.
Until next post,
Jasmine