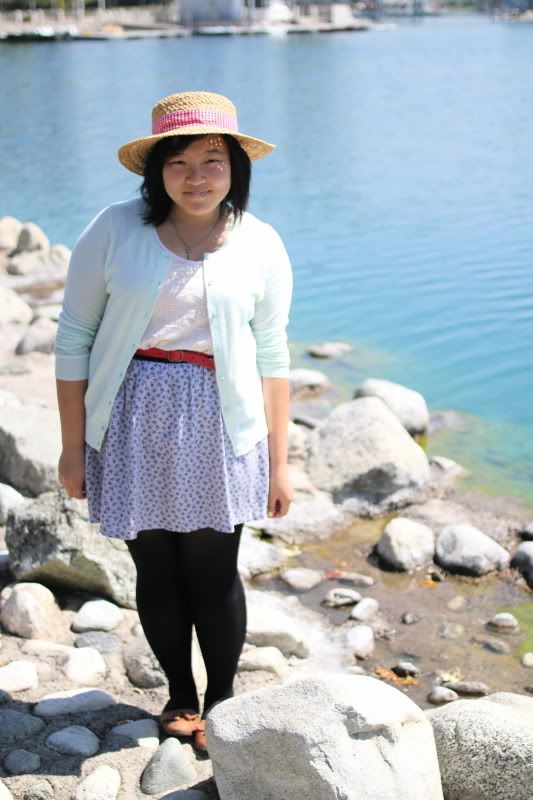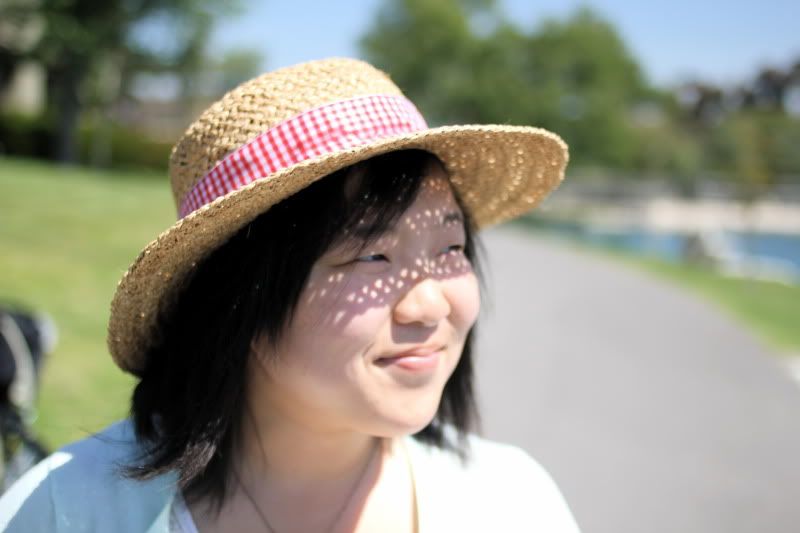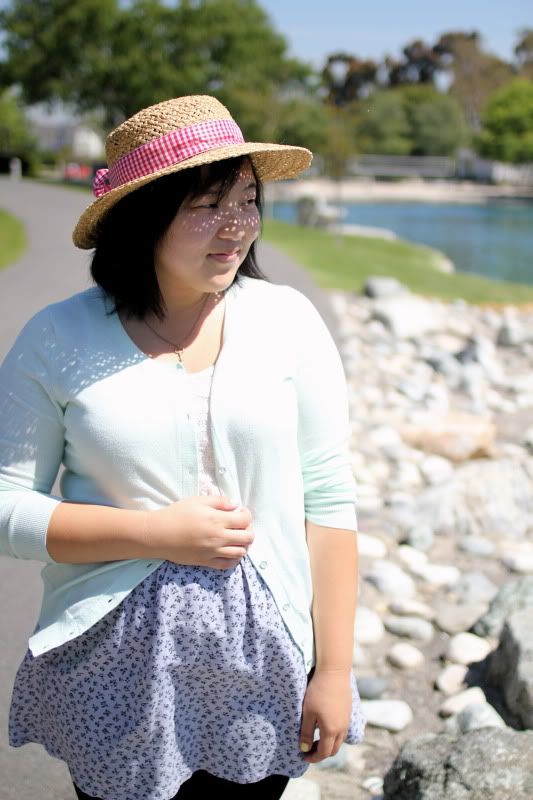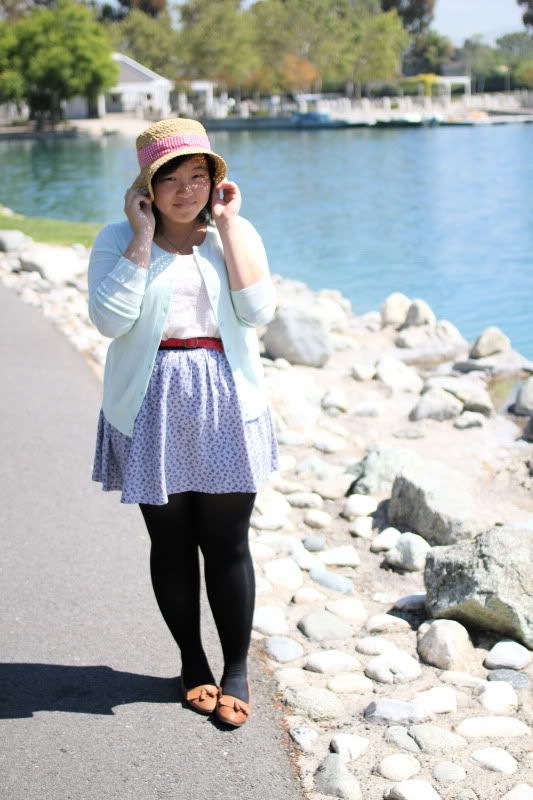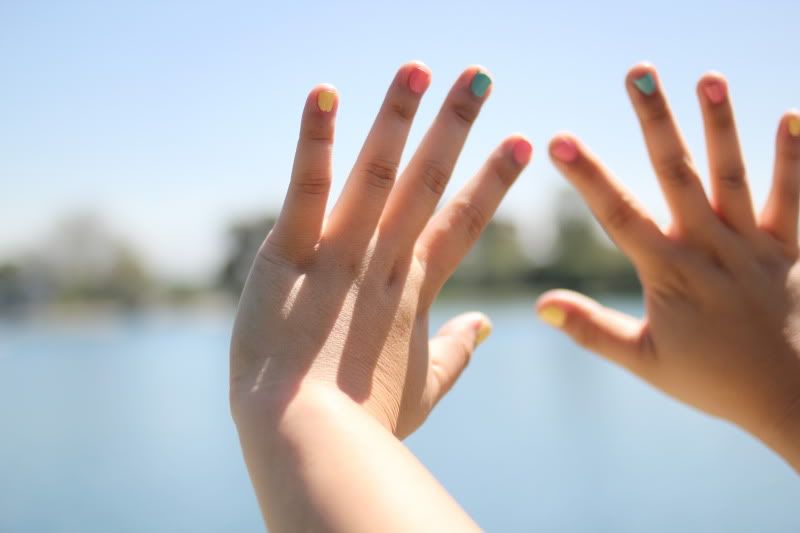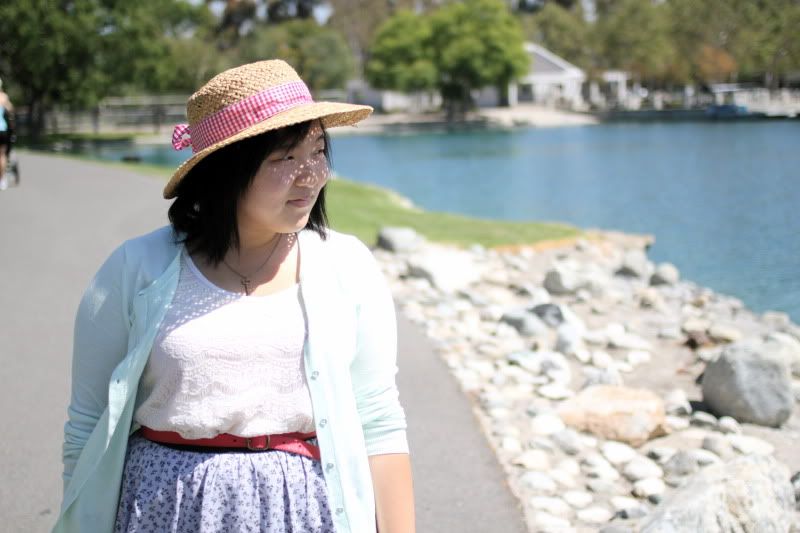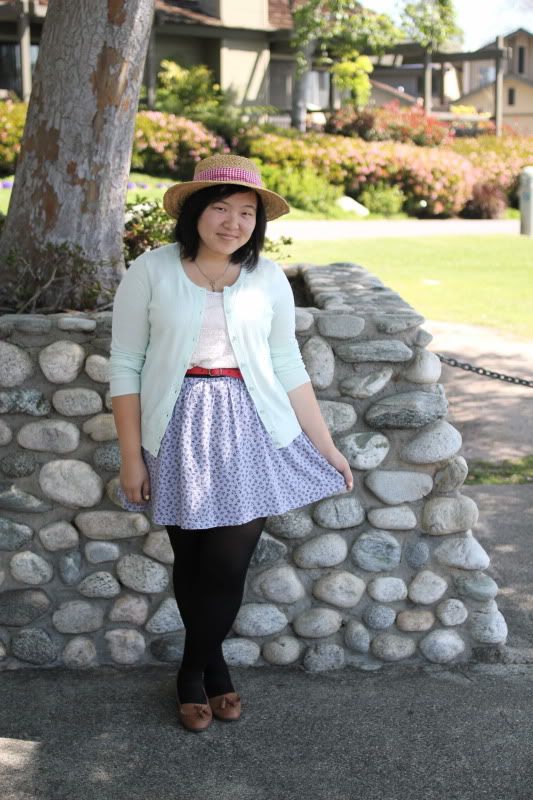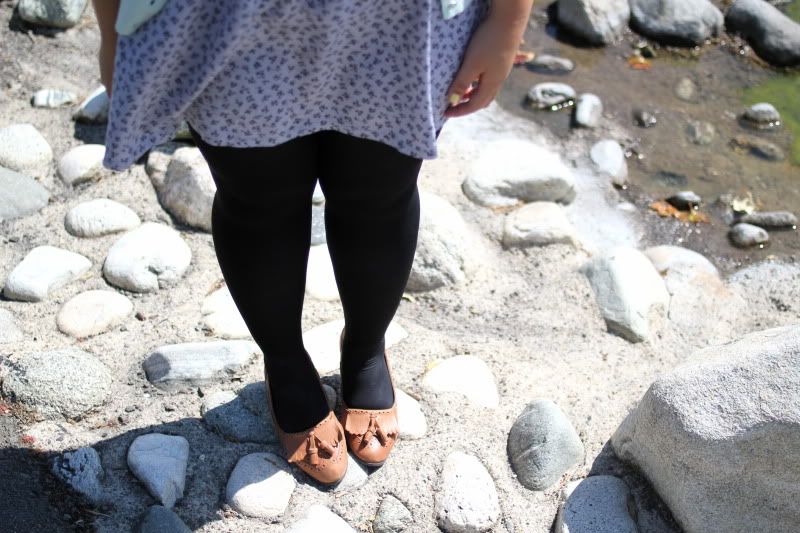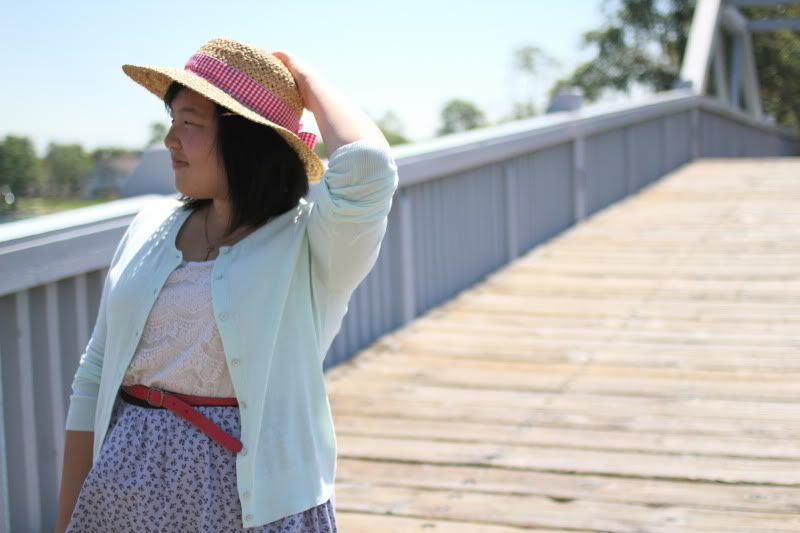 outfit:

hat -- thrifted; cardigan and belt -- gap; top -- f21; skirt -- cotton on; shoes -- aldo
Hello!
Happy weekend everyone! I adored this outfit, even though (well more, like especially) because it wasn't planned. I had originally planned to wear a different skirt with it, but thankfully I took a look at myself in the mirror and realized that the skirt was much too sheer to be wearing dark underwear so I pulled this one on instead, but I think this looks better than Plan A! Happy accidents are always fun. Sorry for the overload of photos. There were just too many good ones. As you can see, I added a ribbon to the hat that I got at the flea market for $3. I probably stood in the ribbon aisle for a good half an hour trying to decide which ribbon to buy. I came home with four ribbons (they were on sale for buy one get one), but decided to go with this one since it just screams summer; and if I ever get sick of it, I can always use the other ribbons too.
Yesterday before work, I went shopping (they didn't have my boat shoes in my size either phooey) and found some pretty spring clothes at H&M. At work I got my paycheck (always a good thing) and I found out that I get all of next week
off
since all my students will be away during spring break so I get a spring break too! Robert said I looked like I was going on vacation in this outfit (I think it was the hat that threw him off). You can bet I'll be wearing my hat a whole lot during my time off. Eep! I'm so excited! Have a wonderful weekend everyone! Like my festive nails?
Until next post,
Jasmine