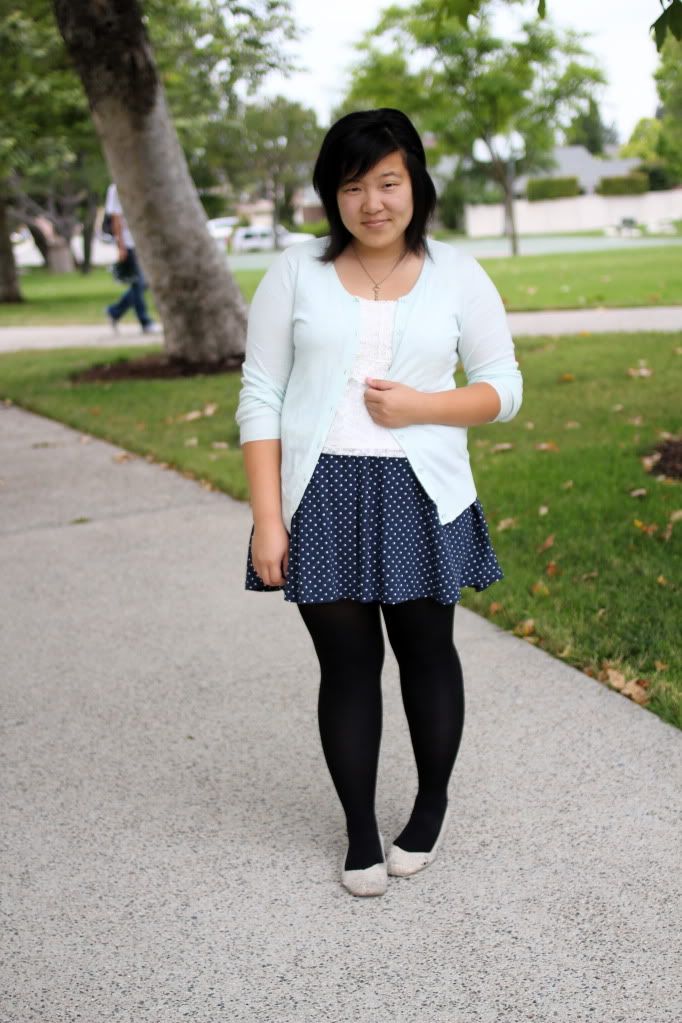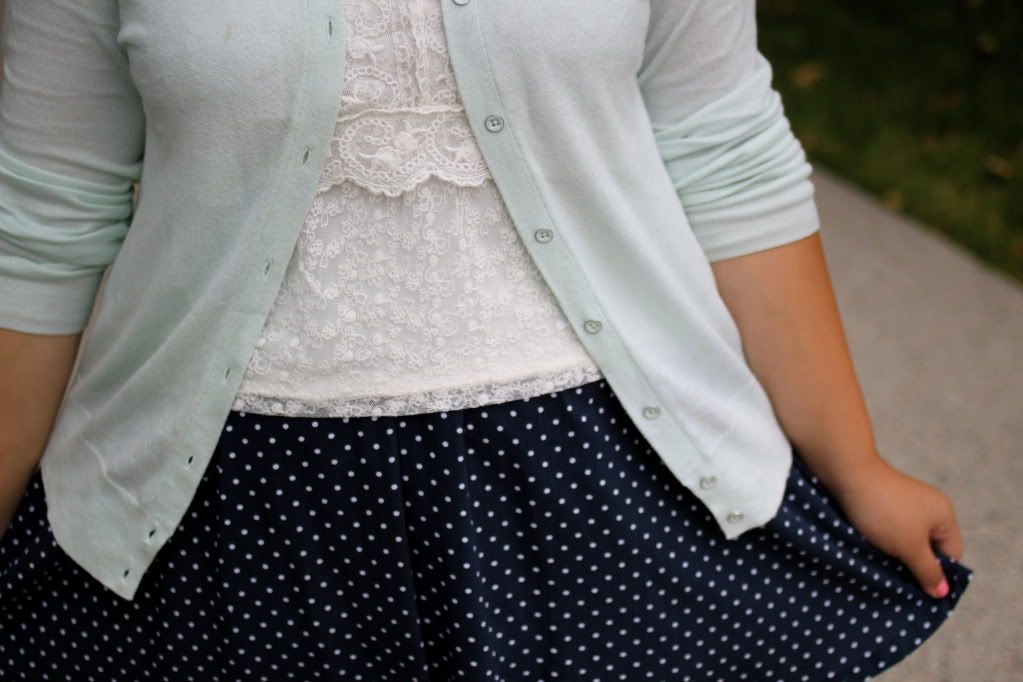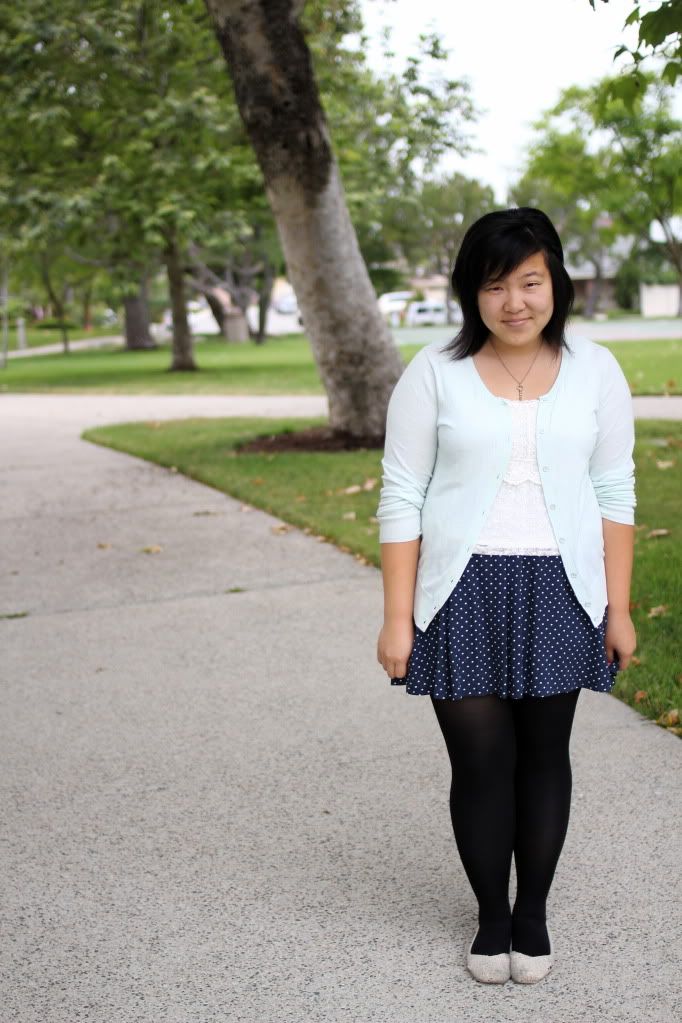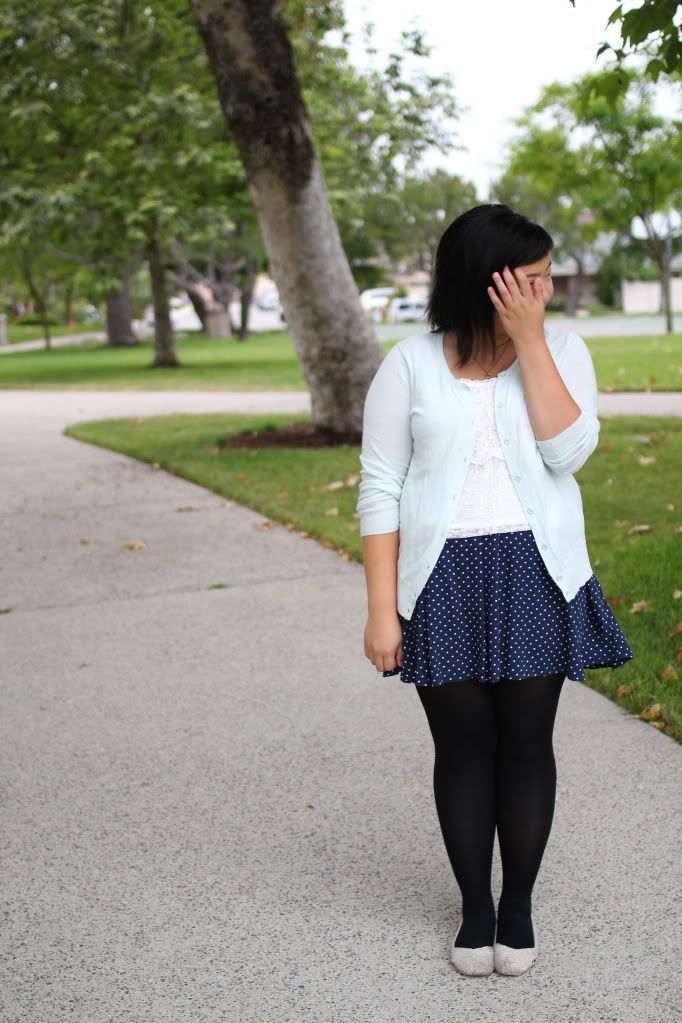 cardigan and tights - gap / top - h&m / skirt - cotton on / shoes - aldo

Hello!
We've been having pretty crazy June Gloom lately. It's been really hard to wake up and I was running late to work all of last week. Come back Mr. Sun now that I'm done with one of my exams. Thank you all for the well-wishes! I hope I passed. I couldn't have been luckier that one of the essay questions was on fashion and its potential to change society. The other sections weren't too bad either. I find out my score in a few weeks. Ugh, I hate waiting for scores. One exam down, one more to go. The next one is going to be even more grueling. I seriously cannot wait until July 10th. I am taking a
long
vacation after this is all over!
I quite liked this outfit of mine. With June Gloom lasting until midafternoon, I never really know what to wear
and
I'm still in a style rut, so I asked Robert to randomly choose a skirt and I just styled around it. My cure for a style rut is to either do a 30 for 30 challenge or go shopping. I chose the latter over the weekend. I went hunting for a bright striped shirt and came home with one and also with a bunch of cute things that I didn't really need. A sign in one of the stores said "If it makes you happy, buy it." I certainly followed that motto this past weekend.
Until next post,
Jasmine