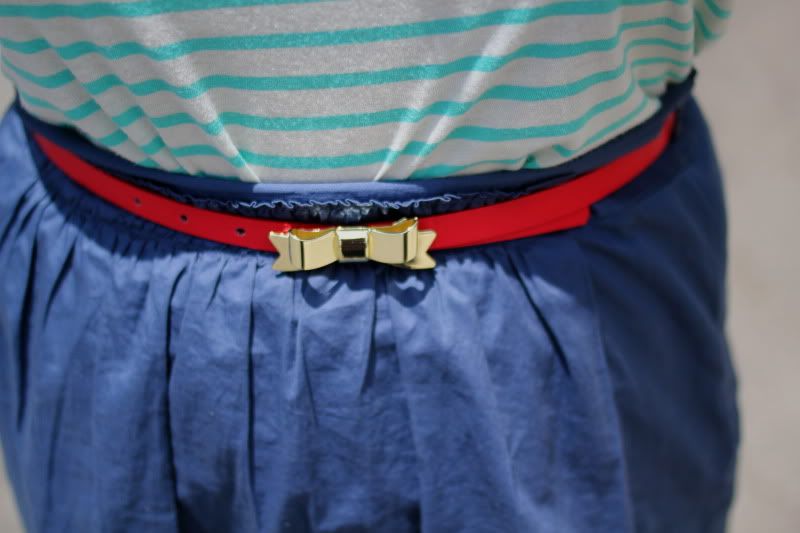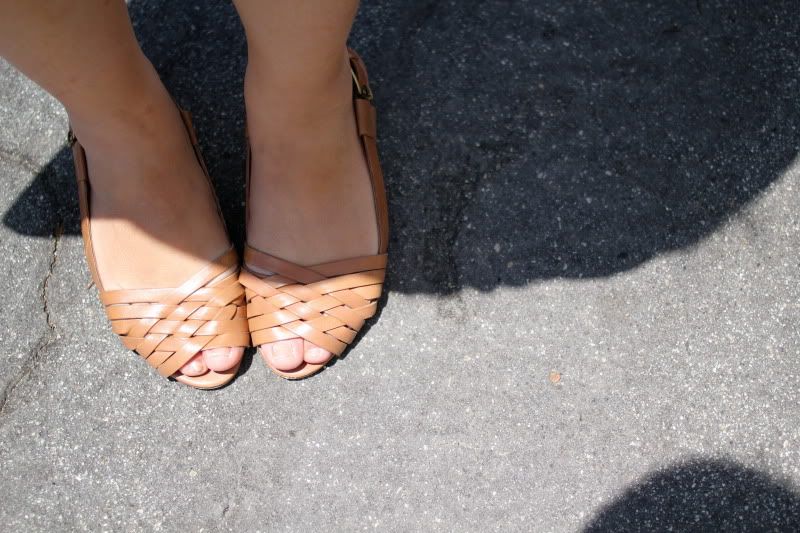 outfit: top -- f21; skirt -- j crew; belt -- charlotte russe; sandals -- zara

Hello!
I have been living in my newest striped top ever since I got it last week. I need more bright striped tops--they're just so much more fun than my usual white, black and navy stripes, especially now that it's nearing Summer! I know I normally wear color, but I'm starting to embrace the really bright ones! Give me some yellows! I have also been living in these new sandals of mine. I love how they're almost flats, but not quite. They were the last pair in the store, and my mom didn't say they were something my grandma would wear--so naturally I had to get them. They're super comfy and put back some of my faith back into Zara. Is it just me or did Zara suddenly get really expensive but now have less quality clothes?
Now that it's Summer break off of school, my style has become really relaxed lately. I haven't worn a bow in my hair for about two weeks now. I've been getting pretty lazy when it comes to dressing and blogging actually. Last week I only took outfit pictures once, and it was for an upcoming guest post for a dear friend. Meanwhile I've been living in my black shorts, loose t-shirts, these sandals, and high messy pony-tails. I need to find some nice simple sleeved, sundresses to get out of this rut...Of course when I'm on a shopping ban, I suddenly want/need so many things.
Until next post,
Jasmine