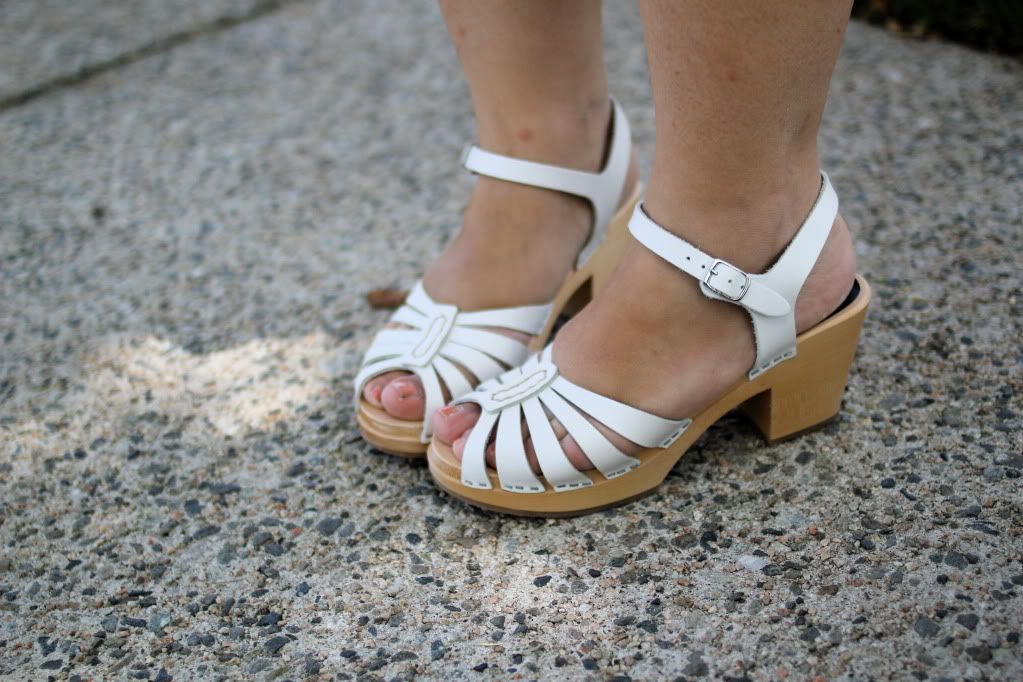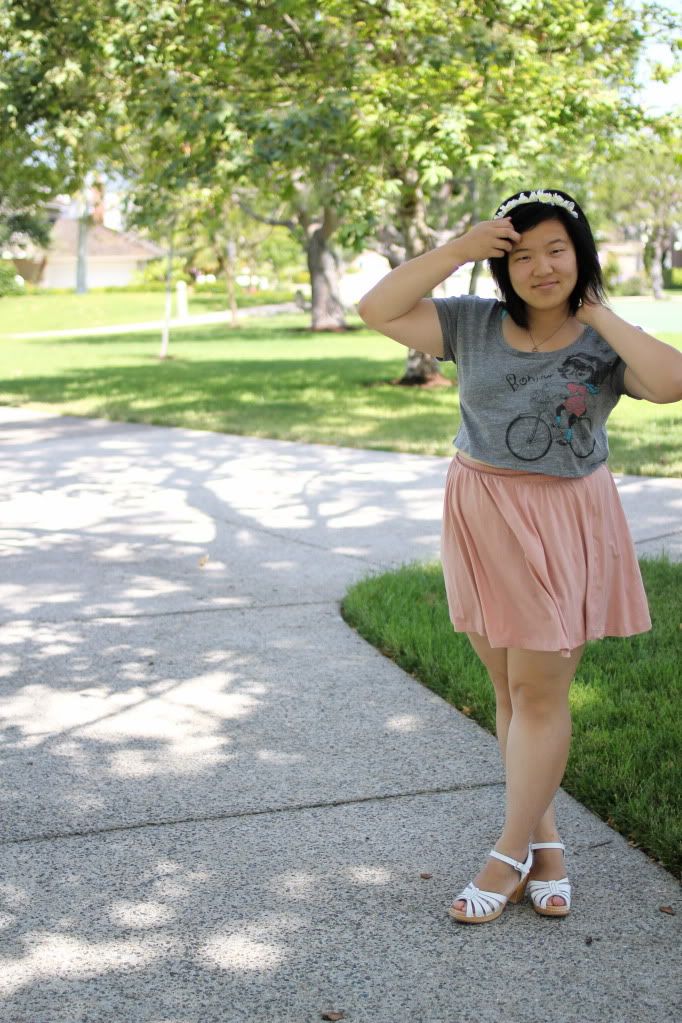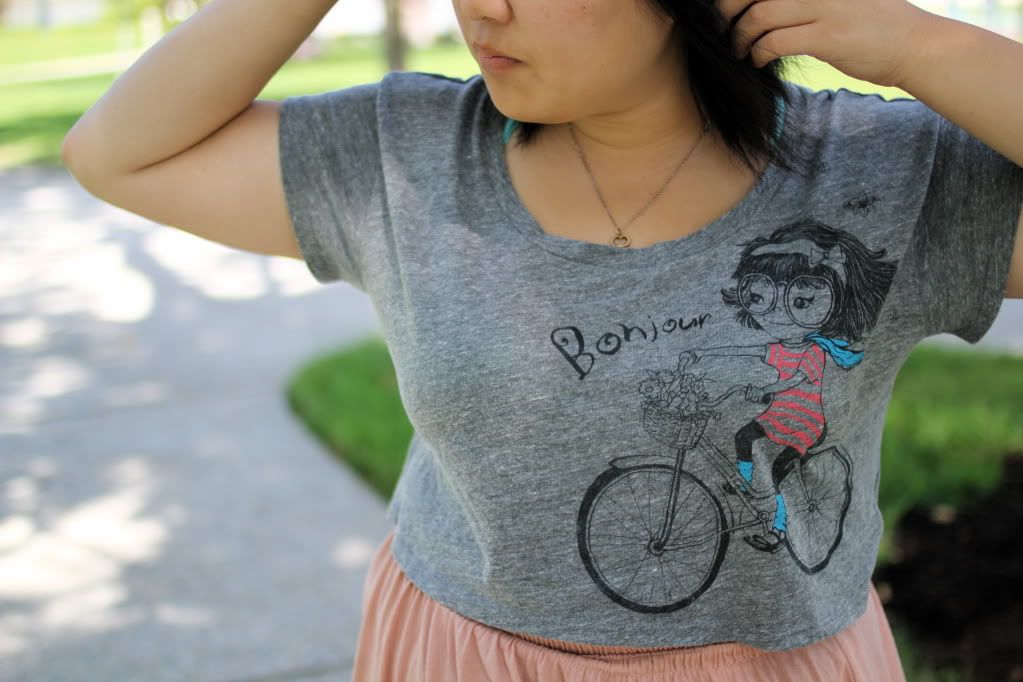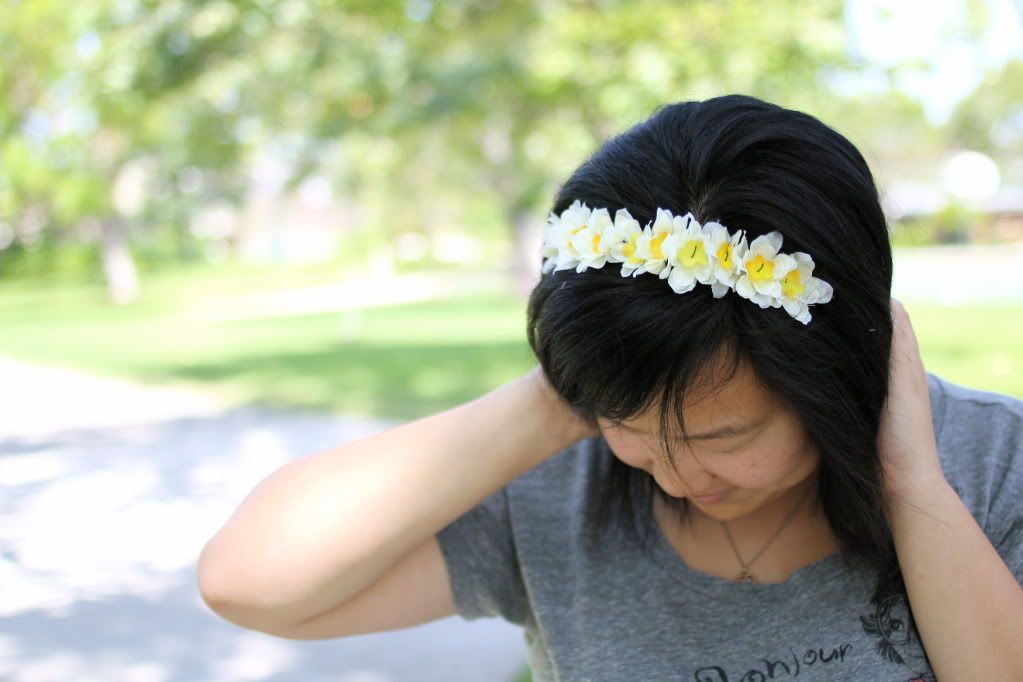 outfit: top -- f21; skirt -- h&m; shoes -- swedish hasbeens x h&m; headband -- diy
Hello!
First off, thank you all so much for your sweet and encouraging comments on my last post! I was pretty hesitant about sharing something so personal, but I'm glad I did. It's so humbling and so empowering to have the ability to inspire others. I found it pretty ironic that when I posted my "getting healthy" post, I've been sick and even ate McDonald's this week. But full-steam ahead, I gotta get beach ready soon! I'm so ready for beach days and bonfires. I can't believe it's June already. Spring really is just flying by. I mentioned in my previous outfit post that Spring fever is fading and I'm slowly re-embracing all the nautical things in my closet. Well not this particular outfit..obviously. These photos were taken last week when my Spring fever must've been still burnin'. I couldn't have finished off Spring without another floral headband. I made this via my dear friend, Gee's,
tutorial
.
As of yesterday, I'm on a shopping ban until all my teaching credential exams are over with. I have one next Saturday, and the other one--the big one--is on July 9th. I feel like July 9th will be D-Day. I'm already looking forward to July 10th. I probably won't have time to shop anyway while juggling work and studying, but I know this ban won't last that long. Somehow, I will find a way to shop in between--anyone else suffer from late-night online shopping? I'm so tempted to just take a month off of everything and just study, study, study. But I seriously have the attention span of a 5-year old so taking time off of work will just lead to less time being productive. At least I finally found a cute backpack to hold my books in. I was looking for a leather one, but a striped, nautical one stole my heart yesterday. I will have to find a way to show you all. So long old Jansport, you've been a pal.
Until next post,
Jasmine