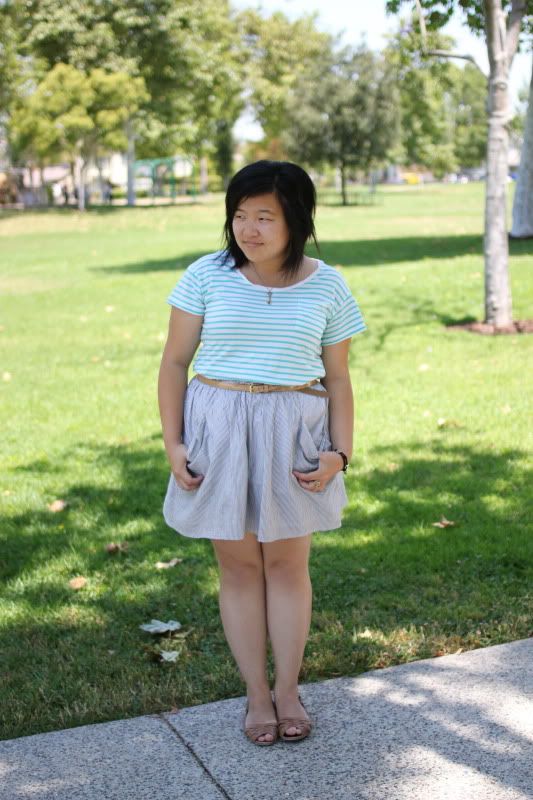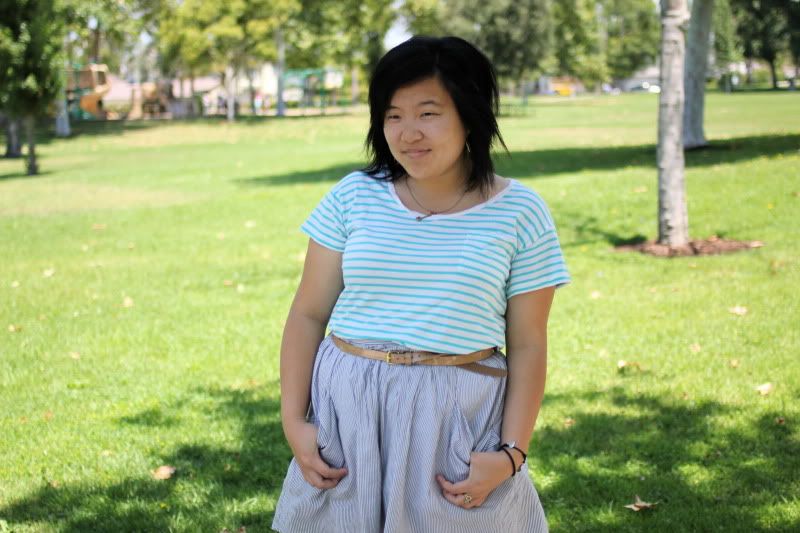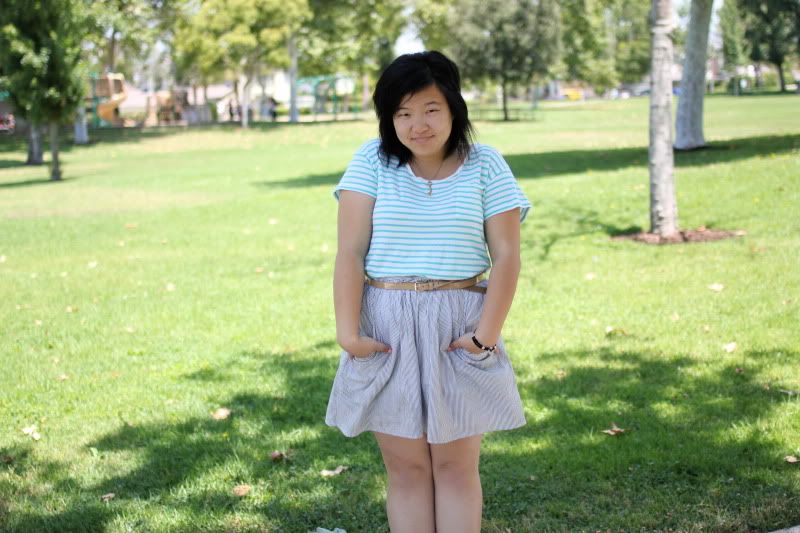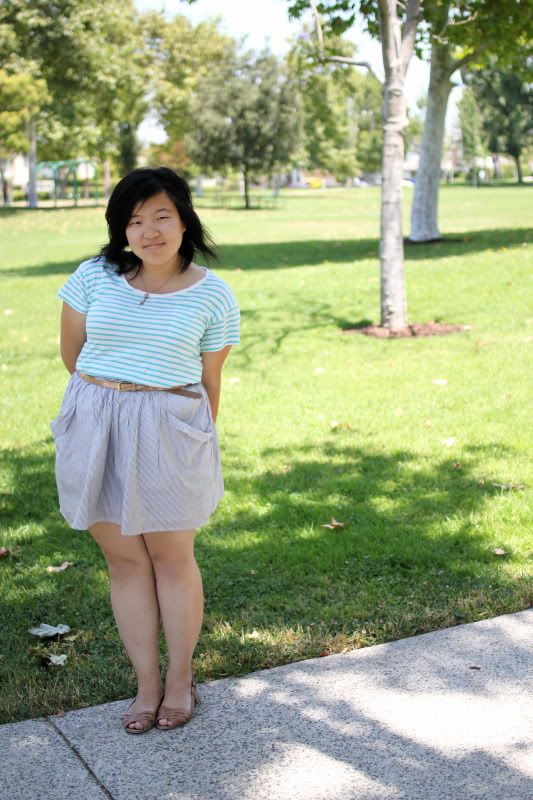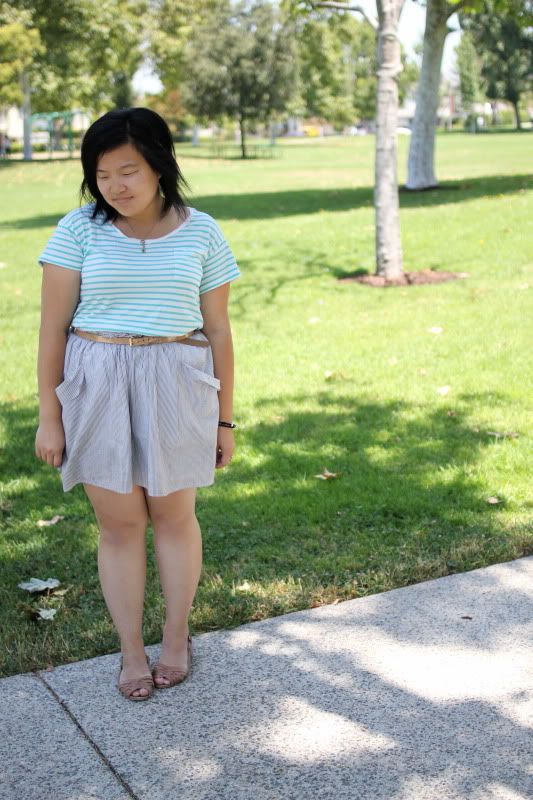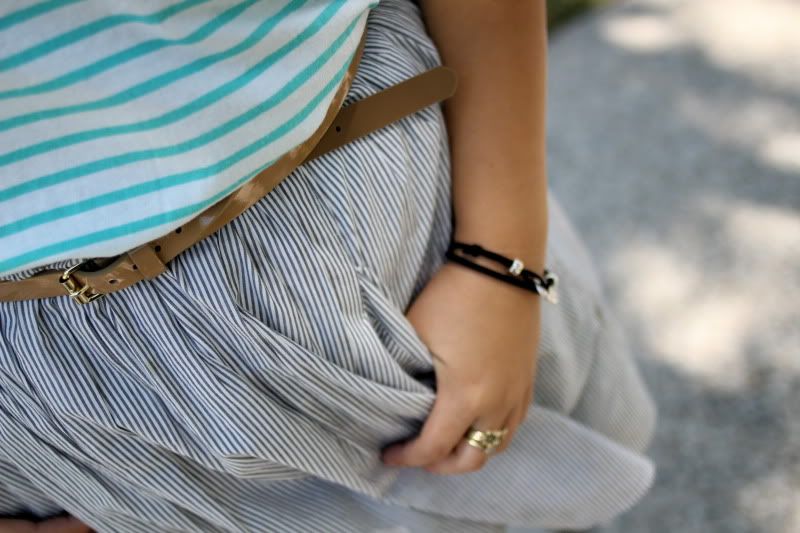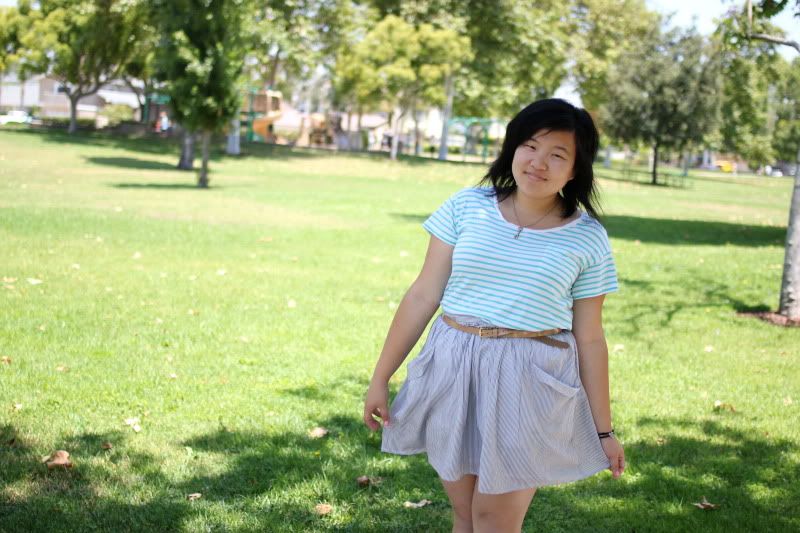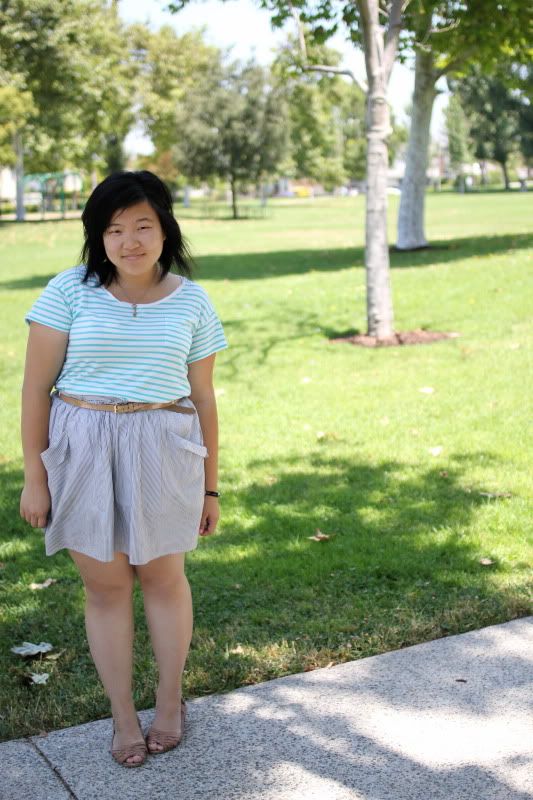 top and rings - f21 / skirt and belt - gap / sandals - zara / bracelet - cotton on
Hello!
I don't know why it took two really great bloggers (
Kristy
and
Elaine
) to get me to wear stripes on the top and bottom but it did. Robert thought I was a little weird(er) for wearing this, but I loved it and felt good all day about it so I didn't care. I have decided that with this particular striped top, I am ready for Summer. I wish it came in more colors because or that it was socially acceptable to wear the same shirt day after day. It has been the shirt that I'm most anxious to wear when I finish doing laundry and it makes me want to do laundry more than once a week just so I can wear it again. That's how obsessed I am with this shirt.
I'm off this morning for one last shopping trip with my brother. It's going to be madness being the Friday before Father's Day but we're hoping for the best. Worst come to worst, my mom said we'll just drag him to the mall and force him to pick something out. Have a wonderful Father's Day weekend everyone!
Until next post,
Jasmine