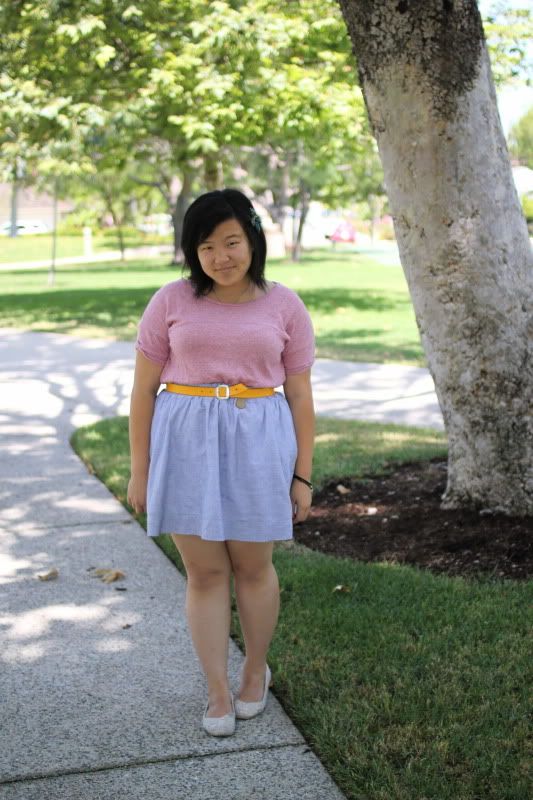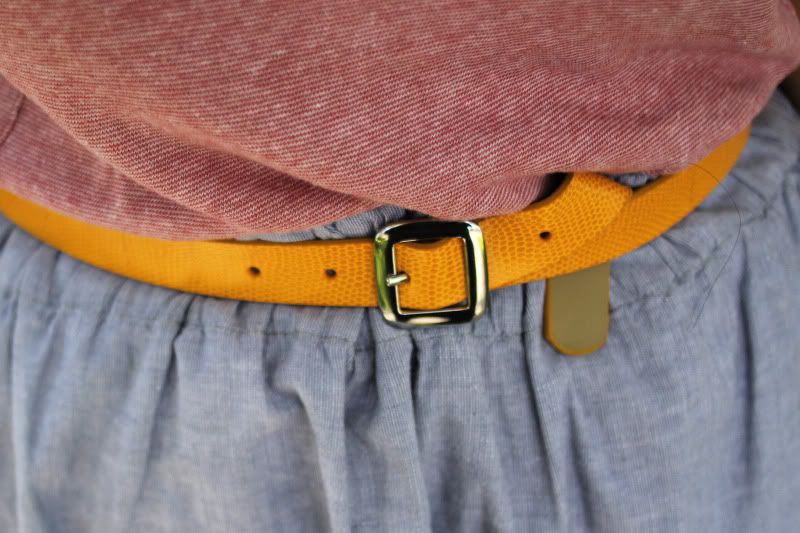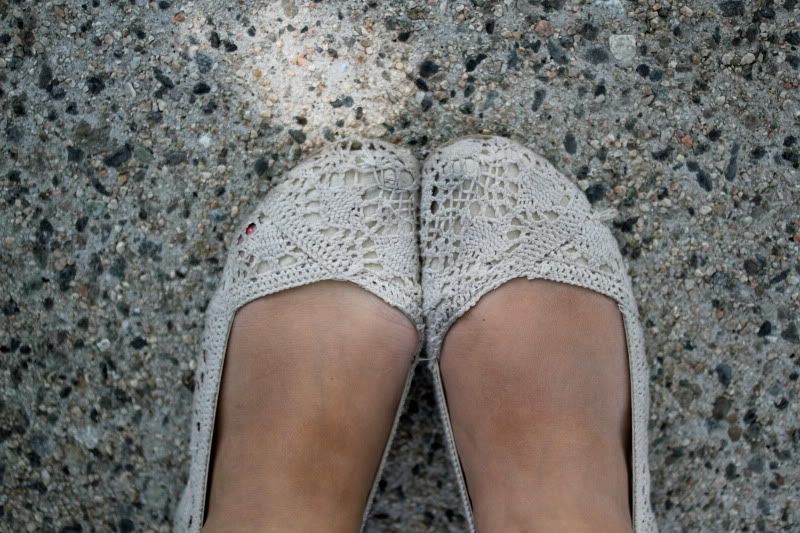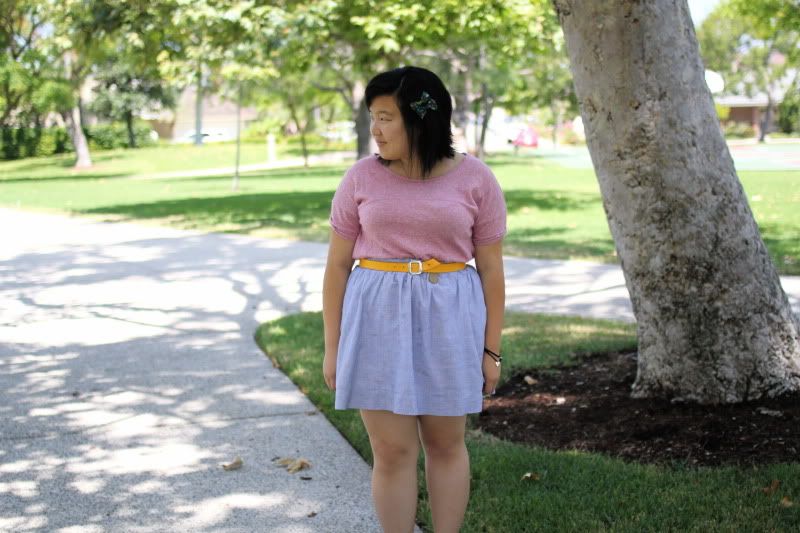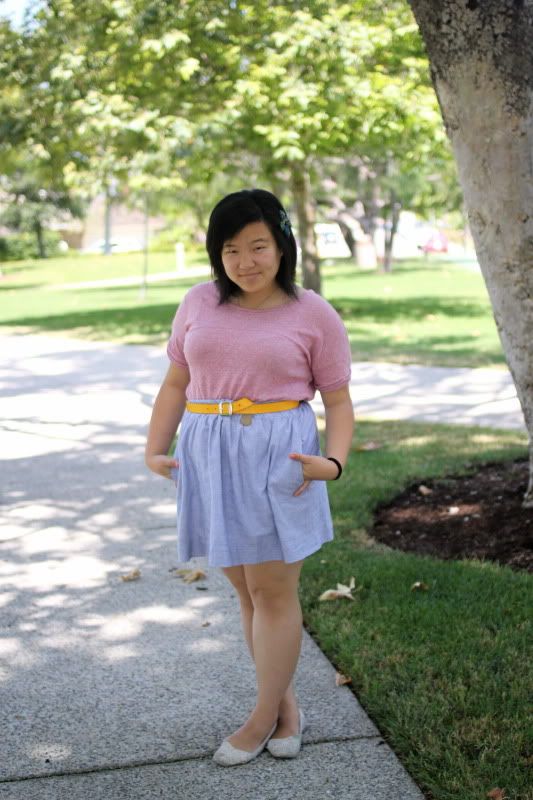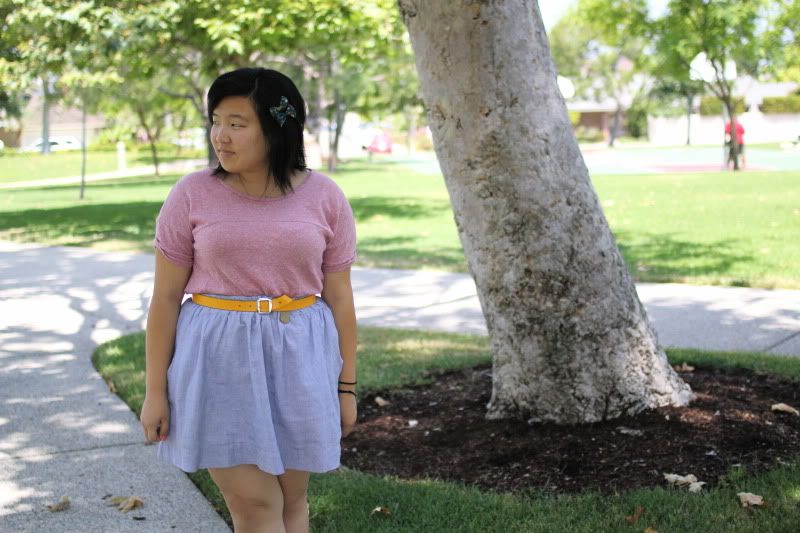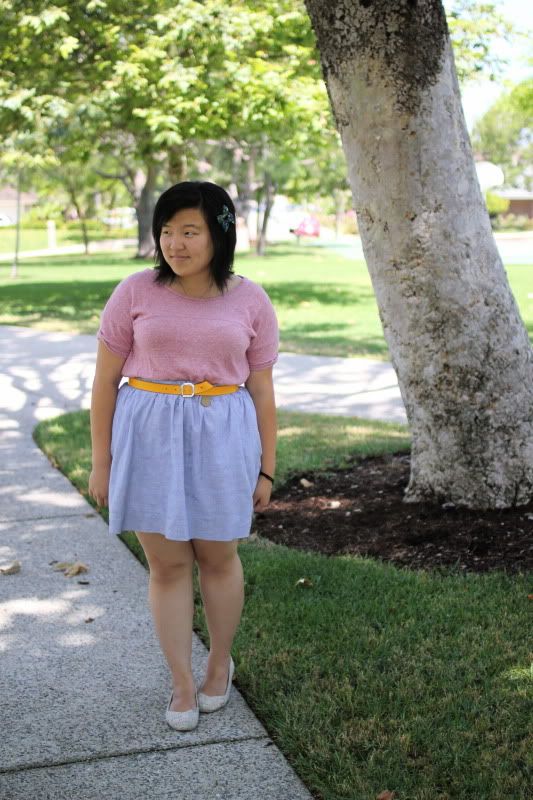 top - madewell / skirt - j crew / belt - gap / shoes - aldo / bows - f21
Hello!
I hope you all had a wonderful Father's day. We ended up dragging my dad to the Carlsbad Outlet and spoiled him with a new wallet, sweater, and a leather belt. He looked like he enjoyed it since usually he walks away with nothing when we go shopping as a family. Of course I couldn't walk away empty handed from an outlet so I grabbed this orange-peel-looking belt and a happy yellow cardigan both from Gap. I have been wearing my belts from Gap to death lately so I figured that having another one wouldn't be such a bad thing. This is my first yellow belt too. I think yellow is becoming my new red--my new splash of color to outfits.
On a not so happy note, I'm facing "a break" (aka temporary unemployment) at my current job for the Summer. Simply put--there are too many teachers and not enough students. Even though class sizes will be bigger, I'm not really needed anymore. It's not even guaranteed I'll be welcomed in the Fall too. I'm trying to see this in the best possible and most optimistic light (ie. when one door closes, another one opens). I can now study intensely for my exam and get some much needed me-time and Robert-and-me-time. I can work out more intensely too; I've been plateauing for a month now, neither gaining nor losing any pounds. I can also find a job that will put me with an age group I want to work with. The job I had interviewed for about a month ago (and she said I had landed) is not set in stone since the preschool director is annoyingly unreachable at the moment. So the job hunt resumes. I'm therefore giving myself a budget of only $100 for some key pieces for a Summer wardrobe (like swim suits, shorts, dresses, etc). If I want to keep all the money I have saved for my NYC trip this September, this budget has to work and it has to stick. At least now I have time to sift through thrift stores for such things. Do you think this can be done? I think so. I just need to shop more smartly.
Check back tomorrow for an exciting giveaway to start Summer off in the right way.
Until next post,
Jasmine