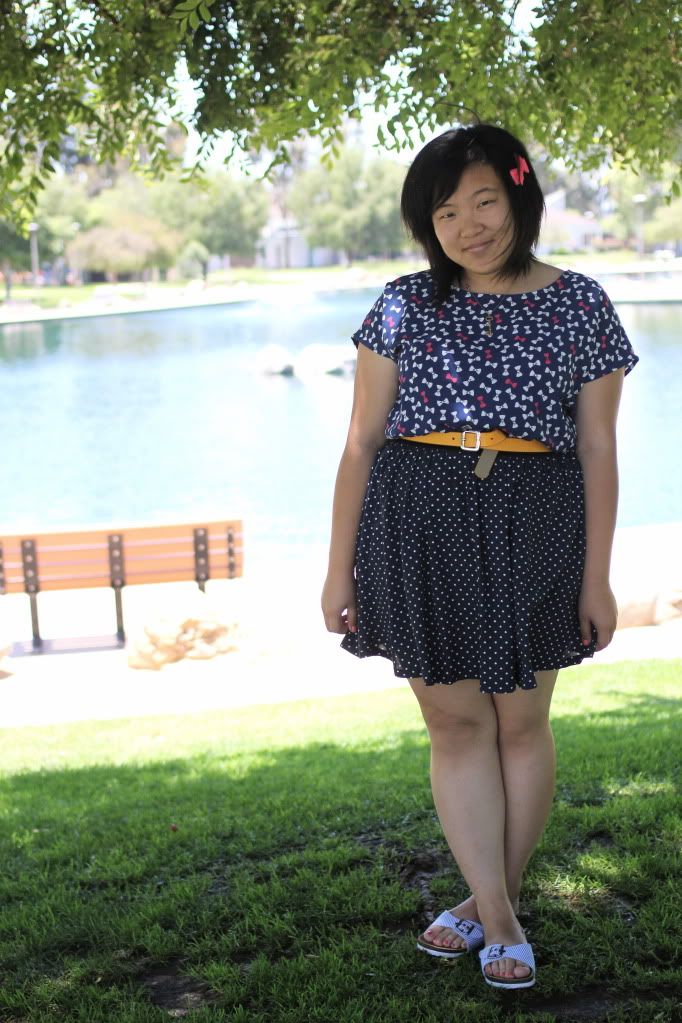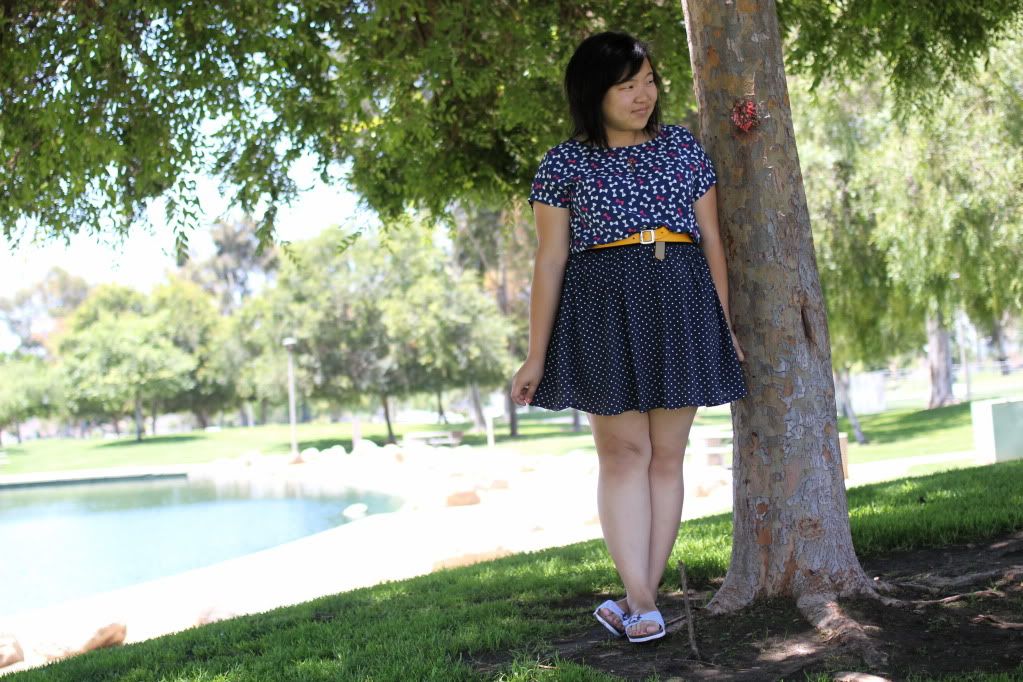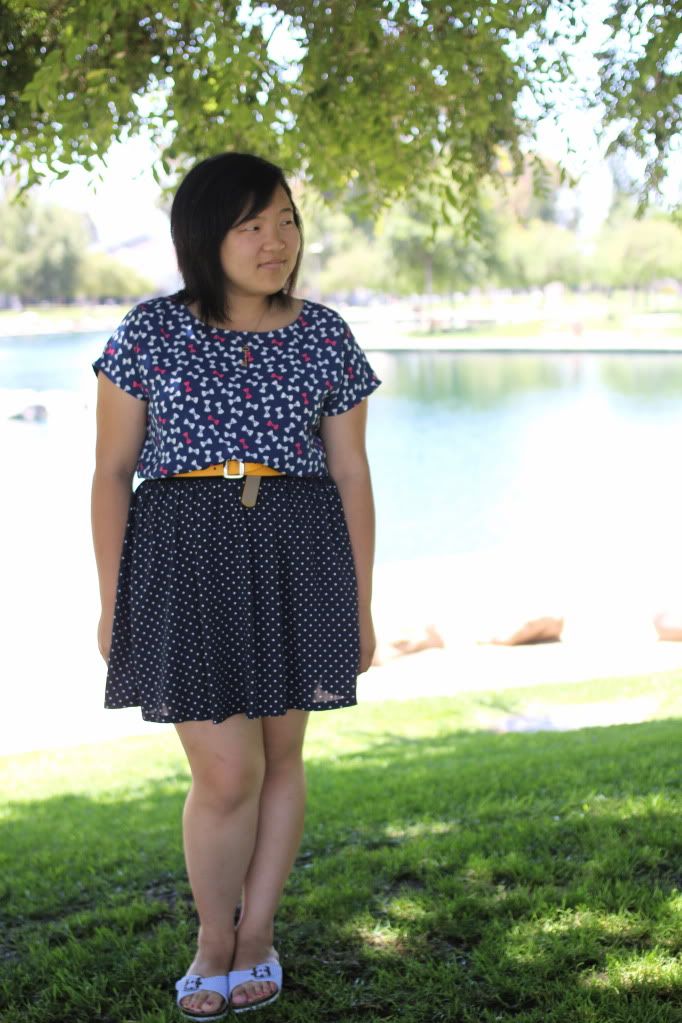 top - h&m / skirt and sandals - cotton on / belt - gap / hair bow - f21
Hello!
So this is my first official outfit of Summer, and I am officially unemployed too. I've been bumming around in plain white tees and feeling inadequate, but I'm done with that. It's amazing what a nice outfit can do for your mood. It feels nice not to have rush to get ready in the mornings. I can take my time and I don't have to worry about kids getting my clothes dirty (though I'm already missing my class dearly). Is it ironic that I spent my first day of unemployment yesterday shopping? As a parting gift, my boss gave me a $50 gift card to H&M so I guess it's not so ironic. I used part of the gift card to buy this top. How perfect is it? Robert challenged me to make at least 20 outfits with it, so here's #1. It was kinda sad walking around and having to stop myself from buying things at places like UO and even F21. I just keep telling myself that I have plenty of cute clothes at home. I even have some unworn items to show you all. I couldn't resist these sandals though. There goes $10 of my $100 Summer budget. I remember my mom had a similar black pair of these when I was a kid, and they're super comfortable! I've been going a little sandal happy lately huh? I think these are the last pair though. They have to be.
Don't forget to enter the
Shabby Apple Giveaway
down below!
Until next post,
Jasmine