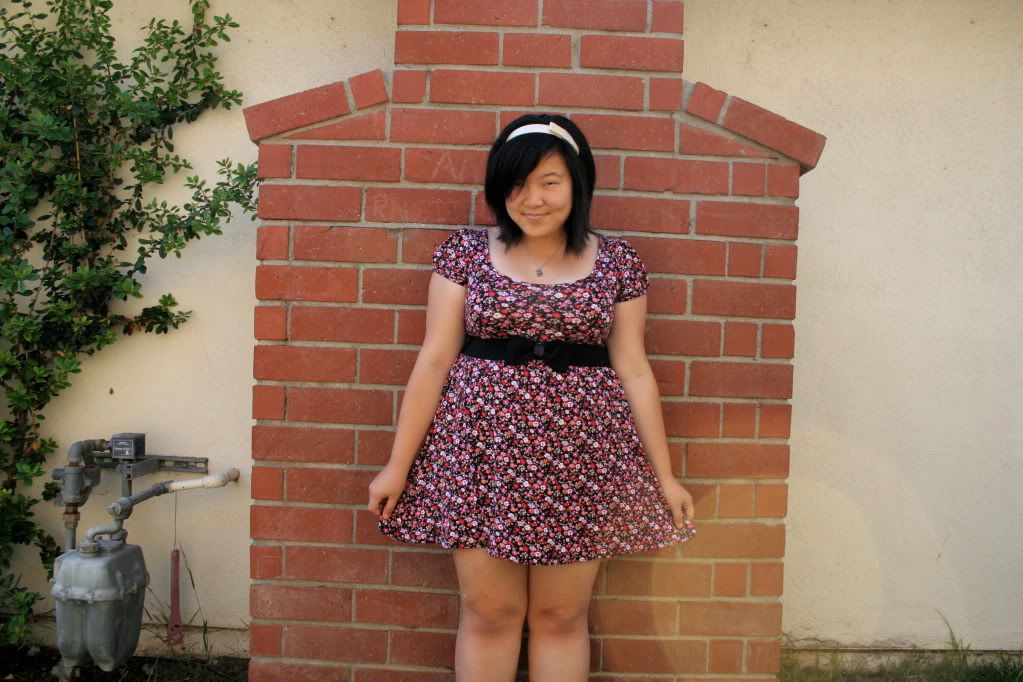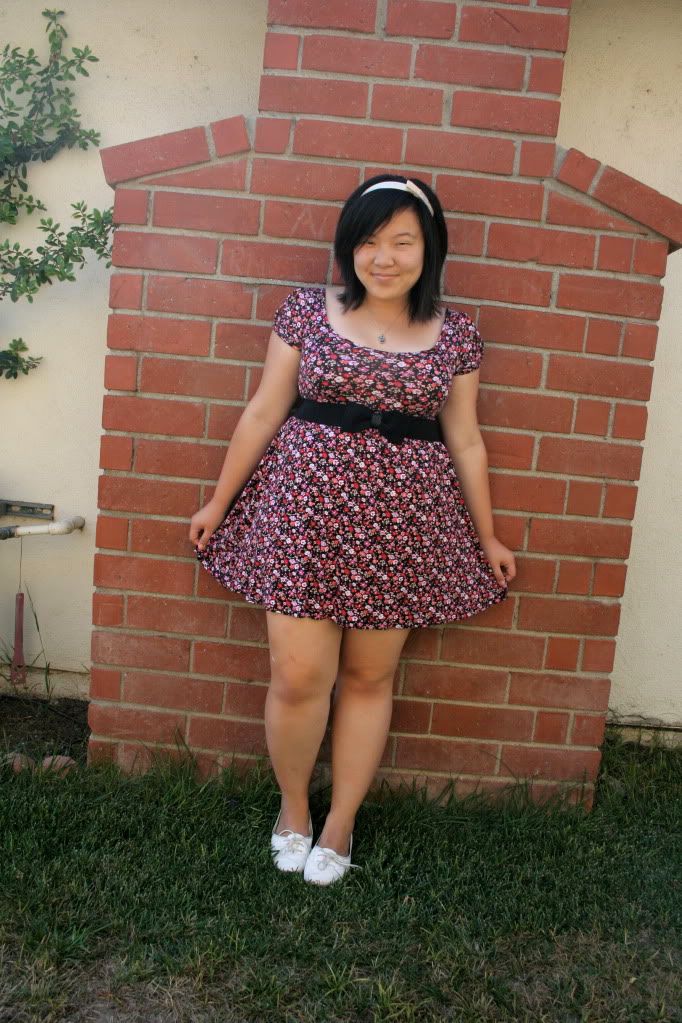 Hello!
Back to my old photo spot. Even though the heat has cooled down a bit, I didn't feel like searching for a photo location on my own. Besides, it's good to go back to your roots once in a while. I didn't do too much today. I painted a portion of each room with the paint samples we got, resulting in my legs looking like a Jackson Pollack painting and then my dad insisting that I use paint thinner directly on my legs to get the paint off before stepping back into the house. It stung a bit, but it made my legs incredibly smooth so I don't mind the subtle smell of petroleum.
I said in a few posts ago that I've been craving florals and I haven't been able to find any! I want dresses just as easy to throw on as this but in 5 other colors! I guess stores are getting ready for Fall. This is problematic because there really are no seasons to my outfits. During Fall and Winter, I just add tights, beanies, and a jacket; and during Spring and Summer, I take off the tights and throw on cardigans. I'm not really a F/W person, but I think this year I will try to be one. What's life if you're only enjoying half of every year?
Until next post,
Jasmine
PS. Have you entered the Timeless Treasures
giveaway
?
outfit:

floral dress and headband -- f21; bow belt -- h&m; oxford flats -- aldo