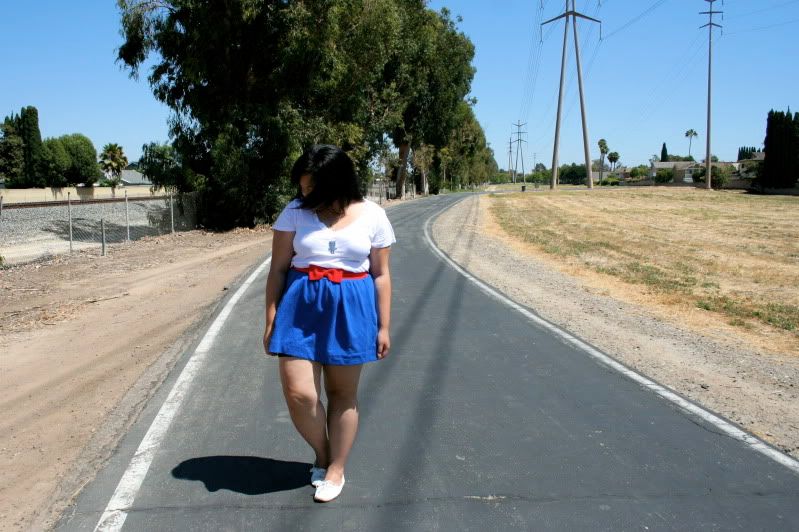 Hello!
So I took a long break and I probably would've taken an even longer one had my guilt not settled in. I had a great weekend catching up with friends. I have exciting news for you all: I am going to New York again in September! I was one of the top contributing editors on Chictopia's
EIU
and have won myself another trip! And the best part of it is...I'm staying with
Jen
that weekend at her apartment! The Dynamic Duo is going to take over NY! I booked my flights last night so it's official. I can't believe it's a month away! While in NY, I'll be attending the
Chictopia conference
, and I'll get to attend some fashion shows so I can write and blog about them over at EIU! I'm so incredibly anxious and excited! I need to start planning my outfits for that special weekend. Are any of you going?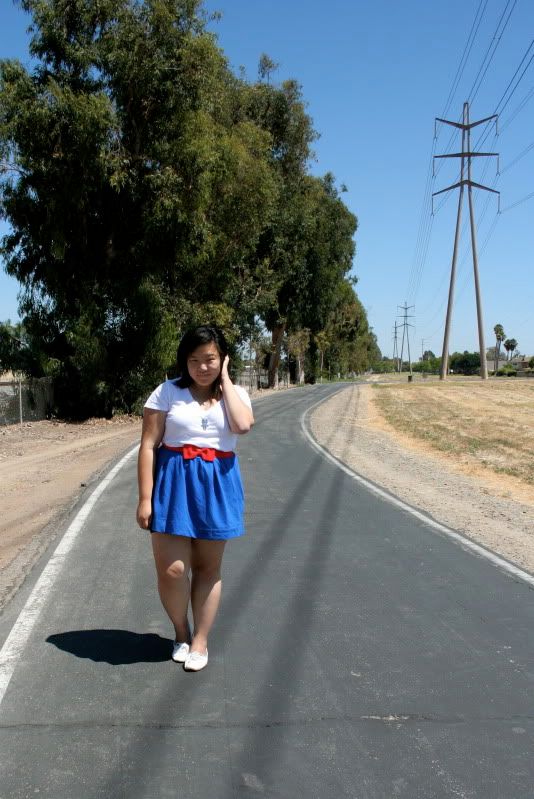 More exciting news:
This weekend, Robert and I are going to Las Vegas!! Talk about satiating my wanderlust eh? This next semester is going to be quite hectic for me, so I gotta get it all out while I can. School's resuming in two weeks for me. New school, new program--and I think this first semester is going to be the most grueling. It's ironic isn't it? I graduated a year early to escape from a real university, and yet my classes are just as intense if not more at a community college. After this semester though, things should slow down because I'll have a preschool teacher credential and I'll be able to take the fun classes I want, like photography and art history.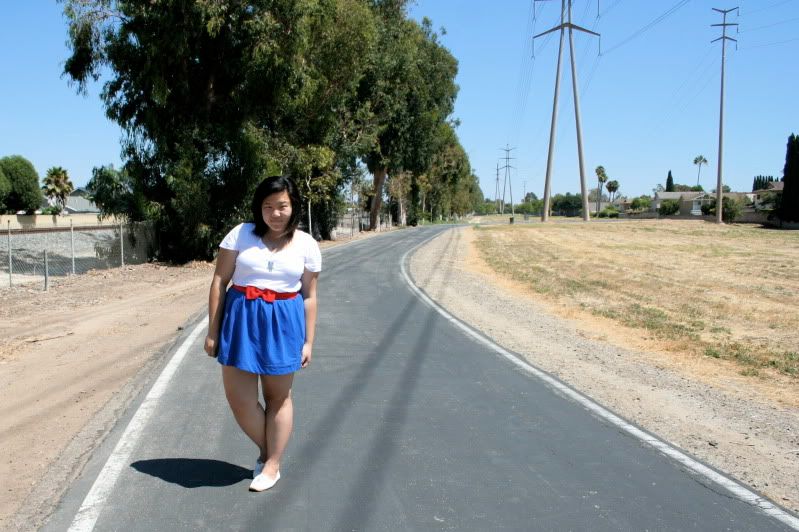 Quick story behind these photos:
I was setting up my tripod today, and this biker stopped and started talking to me. Normally people just stare and pass by, but not this guy. He asked what I was photographing, and of course I had to lie--how narcissistic would it be to say that I was photographing myself? Anyway, I said I was hoping to take pictures of the trains, and what do ya know this guy was a train fanatic? He even has a youtube account and everything. It was kinda creepy, but he was very sweet. After an awkward conversation, he left for a better spot and I resumed taking outfit photos.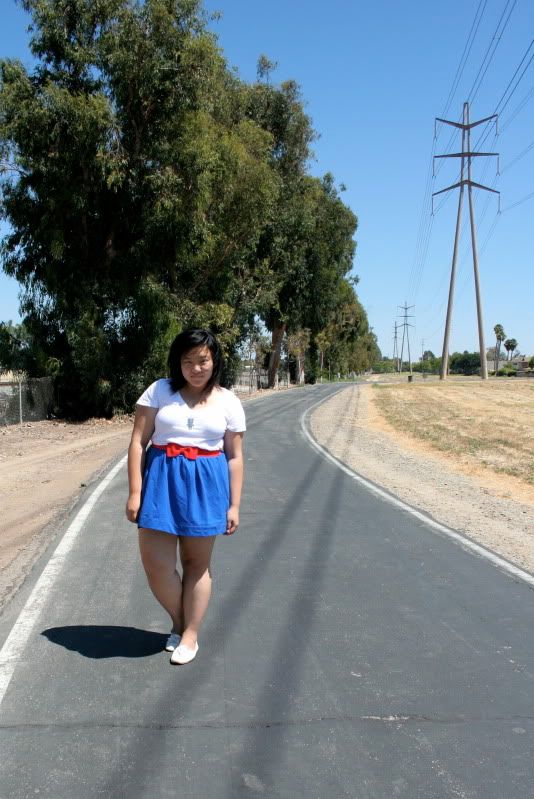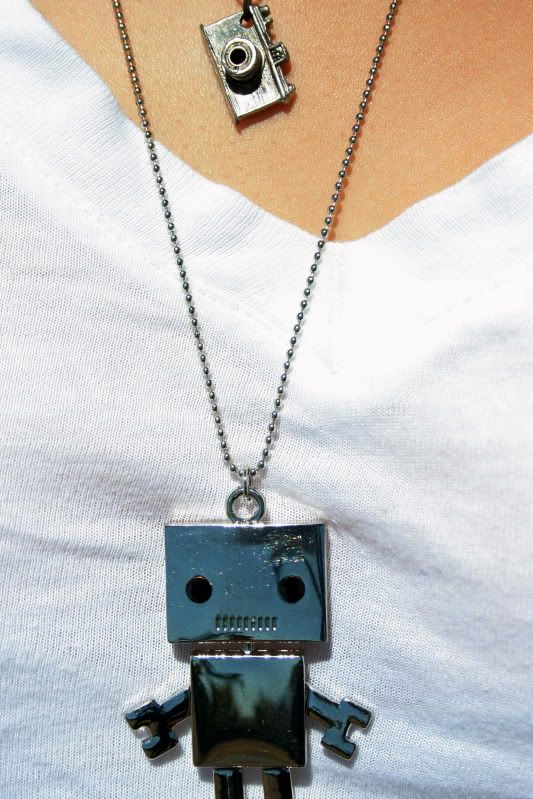 You will all be pleased to know that while I have gone shopping during these days off I barely bought anything! I bought this robot necklace, a red beanie for Fall/Winter, some underwear, and just one dress (which I am saving for Vegas). It was super hard getting dressed today because I'm the type of person who obsessively wears her new items during the first few weeks. All I could think about was wearing that dress and taking photos of it, but I know the post debuting it will be worth this anxious wait.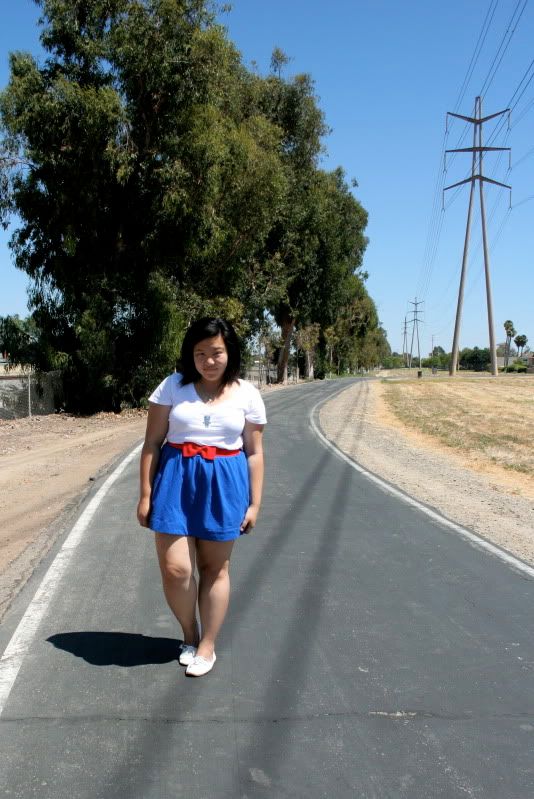 It was actually quite overwhelming having a full closet to choose my outfit today. I was also pretty stressed about coming back with a "super chic" outfit with different pieces, but it just looks like I'm still in the challenge. I've missed this skirt a lot though and was anxious to pair it with my bow belt. I spotted the closet-of-nothing-syndrome slowly creeping back today and stamped it out of myself.
Robert's taking me shopping tomorrow so hopefully I'll be back with a new belt or new...something!
Until next post,
Jasmine
outfit:

v-neck tee and robot necklace -- f21; blue skirt -- uo; bow belt -- h&m; oxford flats -- aldo