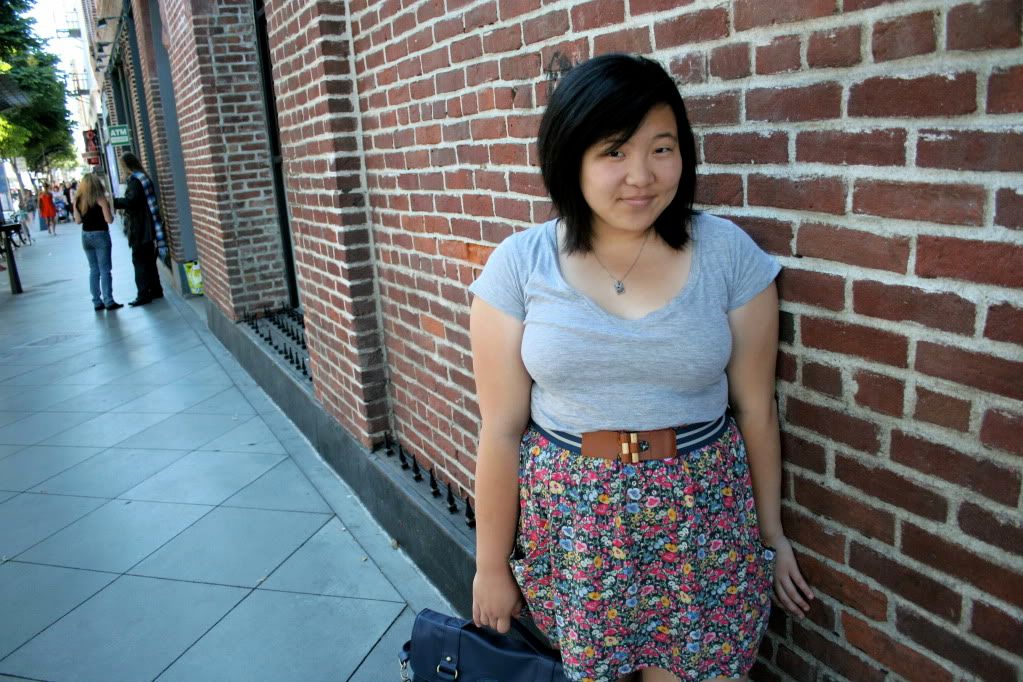 Hello!
Robert had to volunteer at a hospital near LA today, so I tagged along. I went to the nearby library and read the September issue of In Style. I am really loving the Fall trends this year! After he got off, we made our way to Santa Monica for my last hoorah for the summer. We did some shopping and ate really good food. What more could I ask for? I got the final piece for my NYC outfits so I'm all set for that weekend! We planned on driving back along the Pacific Coast Highway and enjoy the scenic route, but somehow ended up back on the normal freeway and stuck in traffic for way too long on our way home.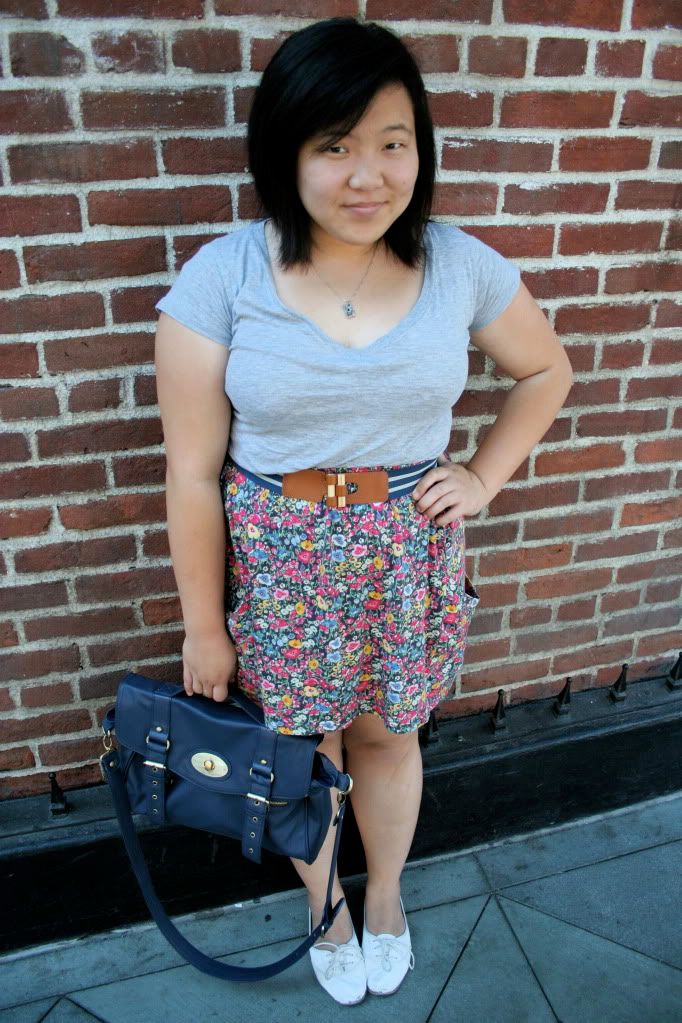 Today I was supposed to have a staff meeting at work. I thought it was at 8:30 pm, but it was at 8:30
am
. Oops! It was totally worth whatever trouble I'm going to get into though. I really hope I get the preschool job. I'm meeting with my best friend's mom (the owner of the school) tomorrow to go over things, so cross your fingers and toes for me! I'm so nervous and anxious. If I don't get it, I'm doomed to at least another four months in this hell-hole of a job.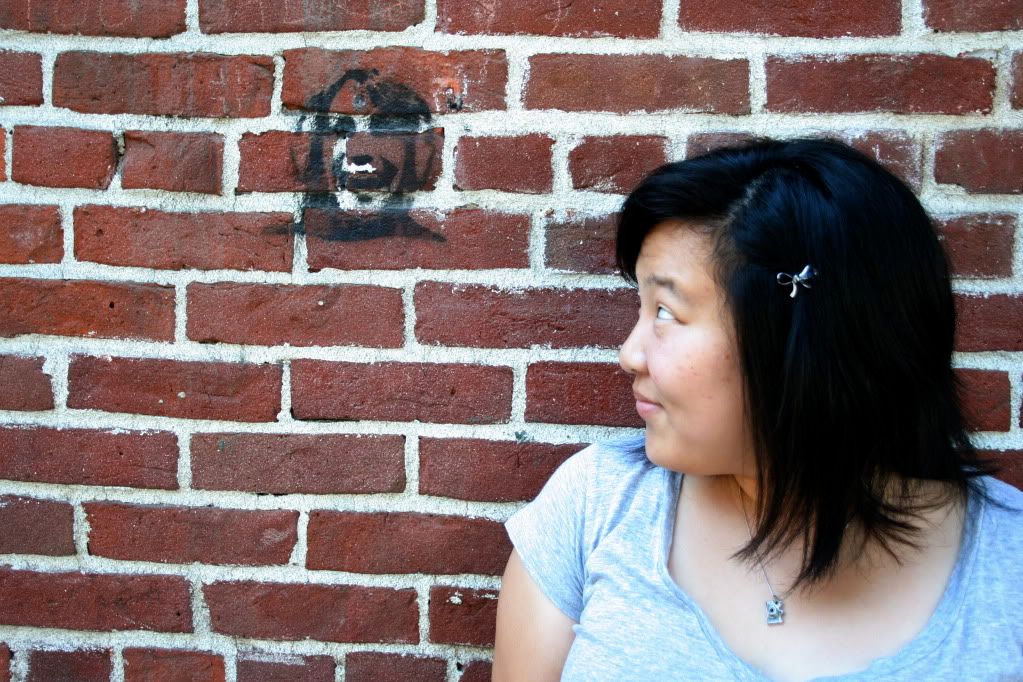 This morning I woke up late again so this outfit isn't so great. This skirt was on top of my skirt drawer; I picked out a tee that I haven't paired with it yet; and then picked out a random belt. I forgot to grab a bow on my way out. Luckily, I carry around some bobby pins and this little bow pin in my purse just in case this happens. I had my hair trimmed yesterday because it was getting a little too thick for my liking. I like my shorter bangs though. I'm still debating whether I want to grow my hair out a little longer or cut a few more inches off back to my a-line bob. Help?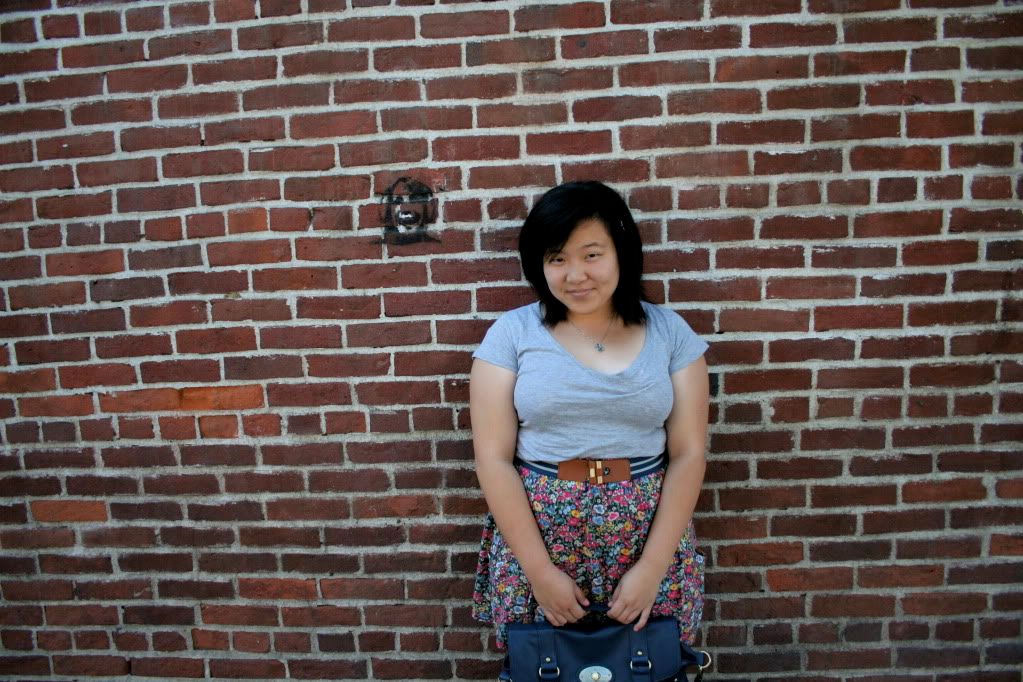 I hope everyone is having a great weekend so far! Why does the weekend have to be only two days?! I have a giveaway in the works so look out for that soon!
Until next post,
Jasmine
outfit:

grey v-neck tee and blue satchel purse -- f21; floral skirt -- zara; belt -- uo; oxford flats -- aldo; bow -- claire's