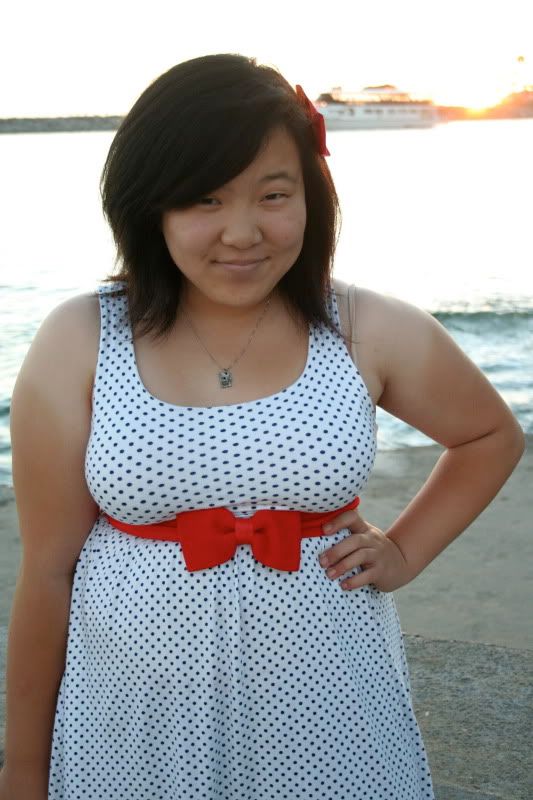 Hello!
This last week of summer went by annoyingly fast. Robert and I tried to squeeze in one last beach trip today. We almost missed the sunset but we got there just in time to watch it go under the horizon. We then devoured our Del Taco chicken soft tacos. It's Taco Thursday after all! I'm so jealous that Robert has a whole month left of summer left. That used to be me when I was on the quarter system, but now I'm on the semester system. But it's okay. I can tease him in May when I get out earlier.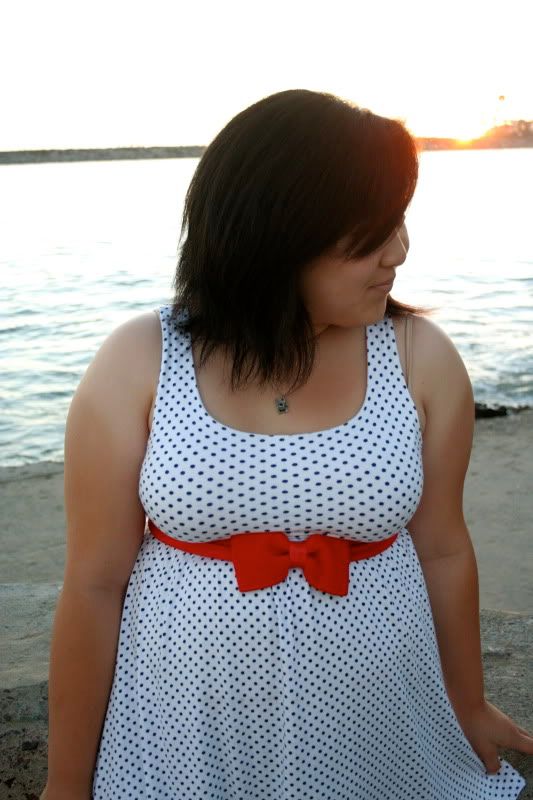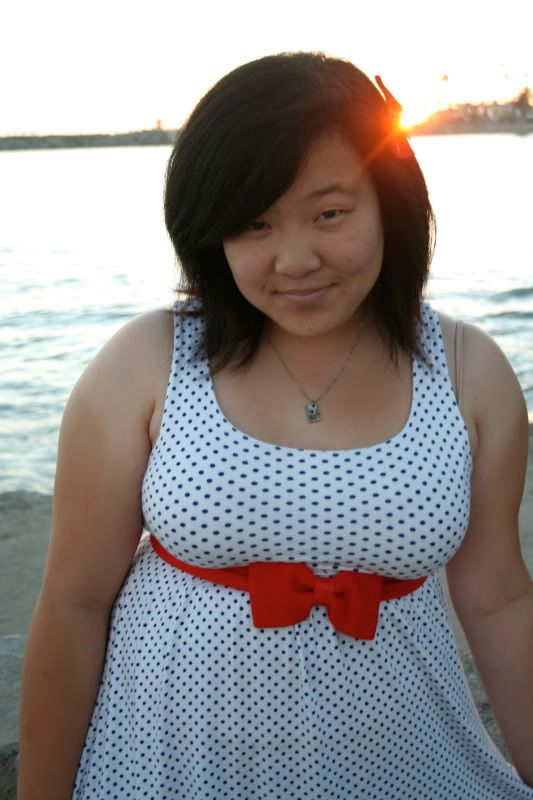 Speaking of school, I'm really not sure how I'm going to see Robert, let alone upkeep this blog through this semester. I have a job prospect at a pre-school that would be every afternoon from 1-5pm, and then I have night classes 3 times a week from 7-10pm. It's going to take a lot of effort to see Robert and to blog. I even had a freak out/emotional break down about our relationship last week because we're so used to seeing each other every day; and this is the first time in our 3.5+ year relationship that we're attending different schools and that our schedules don't coordinate perfectly. But of course being the amazing boyfriend he is, he reassured me that everything will be okay. And so it will be. It's high time I learn to suck it up and wake up early anyway. It's going to be a rough semester, so I apologize
way
ahead of time if I neglect you all. Hopefully it'll be worth it, and I'll be certified to be a pre-school teacher by the end of it. The only plus side I see to all this is that I won't have much time to shop at all and will probably be able to buy myself a new camera or lens! Another 21 for 21 challenge will be perfect sometime during this semester I think...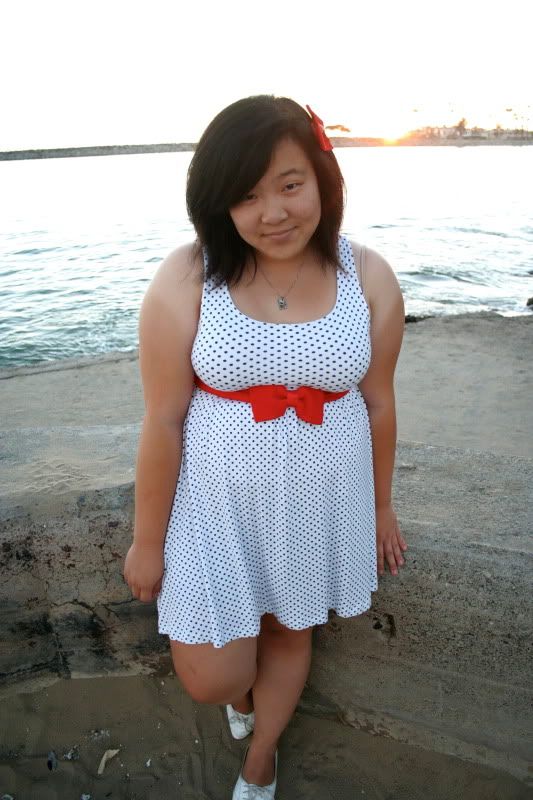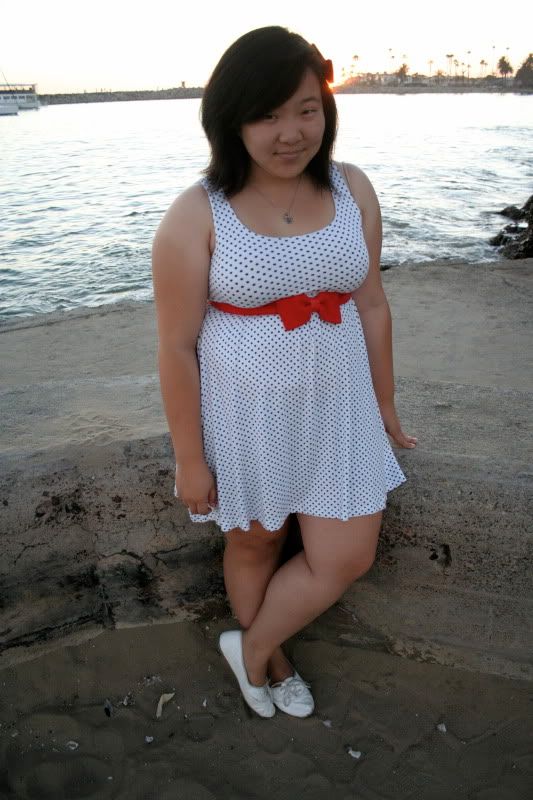 This dress has definitely been by go-to item this summer. I don't understand why I was so hesitant in buying it. On days when I'm not blogging, I'm usually in this dress. It's super comfortable yet cute at the same time. At the moment, all my outfit creativity is going towards planning outfits for NY so this was all I could think of this morning. That and I was running super late this morning. I have two outfits planned. It's the hardest thing not to debut my new goodies here, especially since I haven't had many new things since my 21 for 21 challenge began. I even have my duffel bag out and partially packed so I'm less tempted to wear them in the next three weeks. Can you tell how excited I am?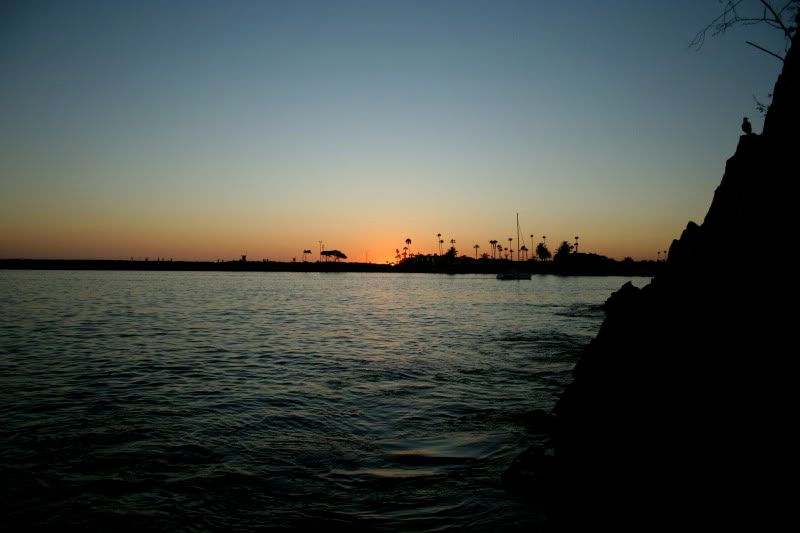 I hope those of you who are starting school next week have a memorable last summer weekend! It's kinda ironic that in this last week, it has finally started to feel like summer with 90+ degree weather. All summer long it's been in the 70s or 80s. This was definitely the best summer yet! I'm sad to see it go. I'll try to squeeze in one last outfit before school begins on Monday.
Until next post,
Jasmine
outfit:

polka dot dress -- f21; red bow -- etsy; bow belt -- h&m; oxford flats -- aldo