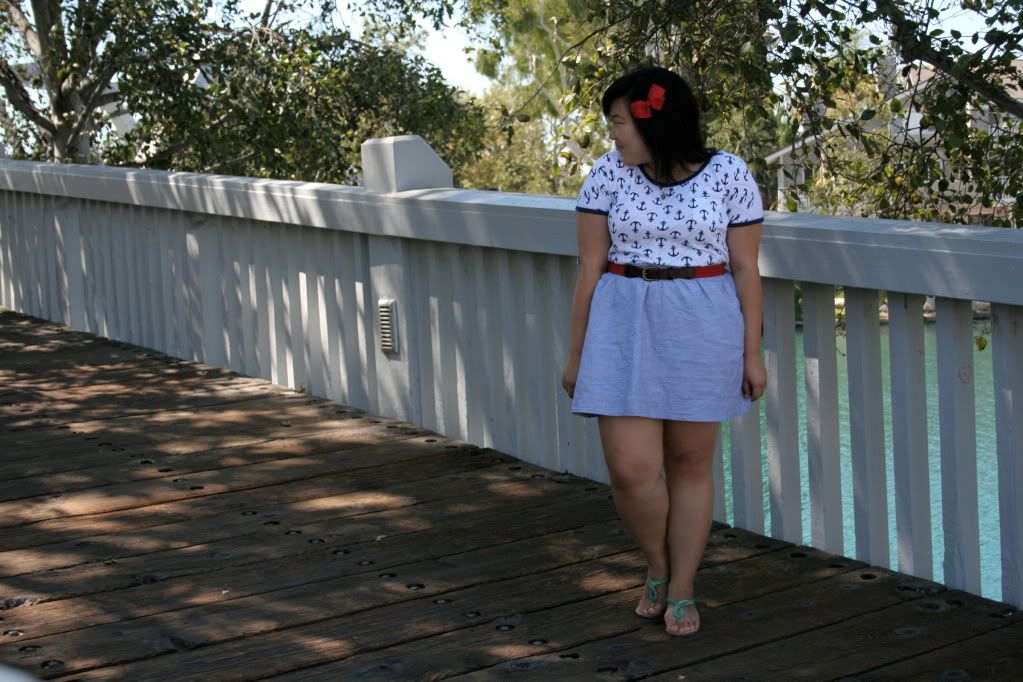 Hello!
I haven't worn this top in
months
. The last time I wore it I was in New York in February at a Chictopia photo shoot. After daring to wear such a casual outfit to such an important event, I condemned this t-shirt to neglect. I am happy to have revived this shirt though in a less important setting. This is how I should have shown up to that photo shoot, but it's useless to dwell in the past. This time around will be better (Can you believe that it's only two weeks away?!). The anchor print is too cute to pass up. The guy at Starbucks said it made him think of Popeye and then he went on to do an amusing Popeye imitation.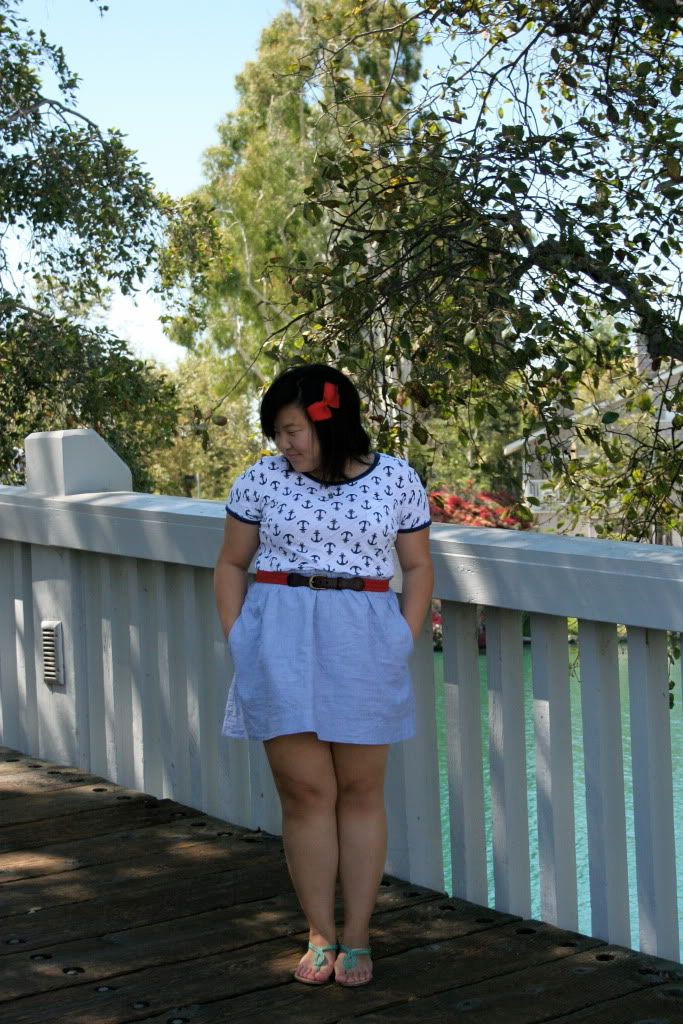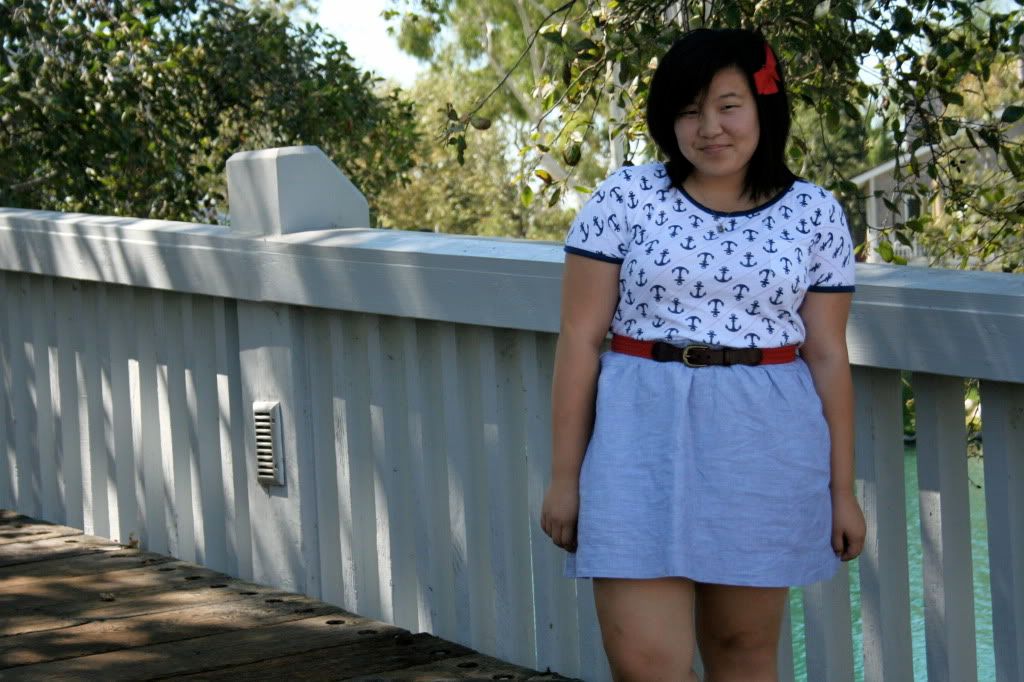 I have survived my first week at my new school, and I think the rest of the semester will go much smoother. Yesterday, I had a 10am t0 10pm day with work and school, and it was exhausting. I've been biking to class everyday this week. There's this ginormous hill that I'm determined to hurdle one day, but for now I'll just walk my bike up and then enjoy the ride down. I don't understand why some classes start on different days, like two of my classes don't start until
October
and another doesn't begin until September. Not that I'm complaining though...For now I just have to deal with two classes that have weekly assignments, and I can enjoy a pseudo-summer until my new job and classes begins.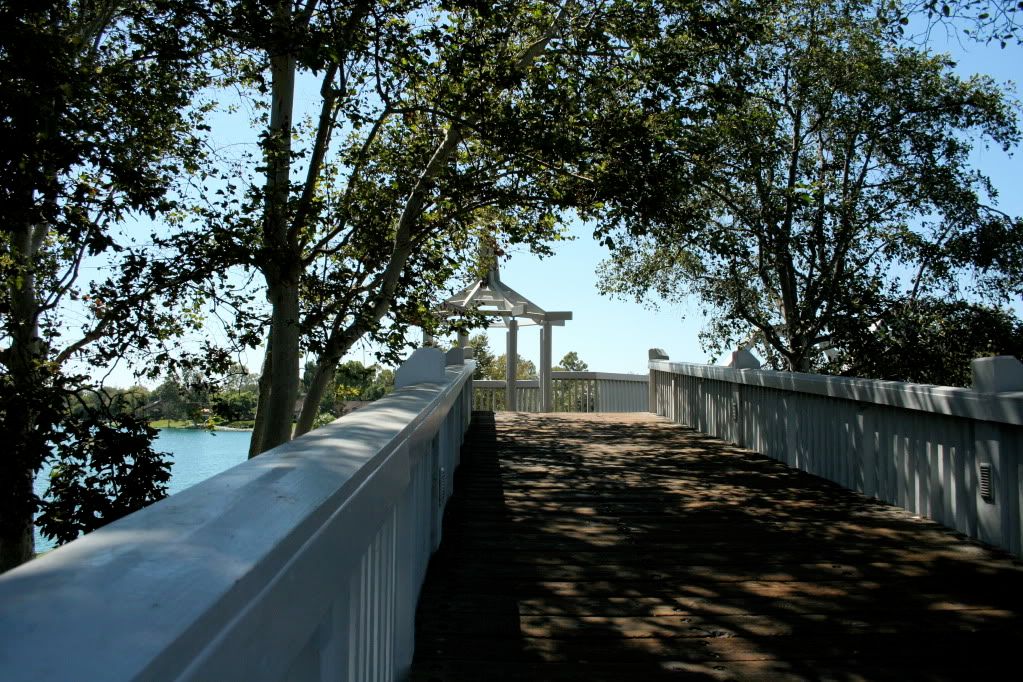 Annie's recent
post
on why she doesn't shop where she doesn't really got me thinking about the backgrounds of all the places I shop. After my last closet cleanse leading to donating a large amount of F21 items, I hardly shop at F21 anymore with the exception of a few accessories and basics here and there. I'm not really sure whether a company's background should affect whether I consume its products or not. For example, when I heard about H&M burning clothes rather than donating them, I was shocked and disturbed but that didn't really stop me from buying things from there (I think my bow belts from there are the best purchases ever made in a long while). Should I have boycotted their products? Same goes for American Apparel, whose CEO is infamous for his sex scandals; and yet knowing of these scandals, I still lust over and have recently purchased some of their over-priced basics. As much as I would love to thrift all my clothes for economic and environmental reasons, it's not practical where I live because there aren't many thrift stores around and frankly, I just don't have the patience or the time to do so. I think the closest to thrifting I'll ever get is Marshall's and I hardly ever go there. So without thrifting, I need to get clothes from somewhere right? It just happens that these stores that have these scandalous backgrounds are so easily accessible to me. I'm at a stage where I don't really know where to shop anymore. Where are you supposed to shop when you're entering the workforce?!?! What are your thoughts on these scandalous companies? I really need to get around to doing another discussion post...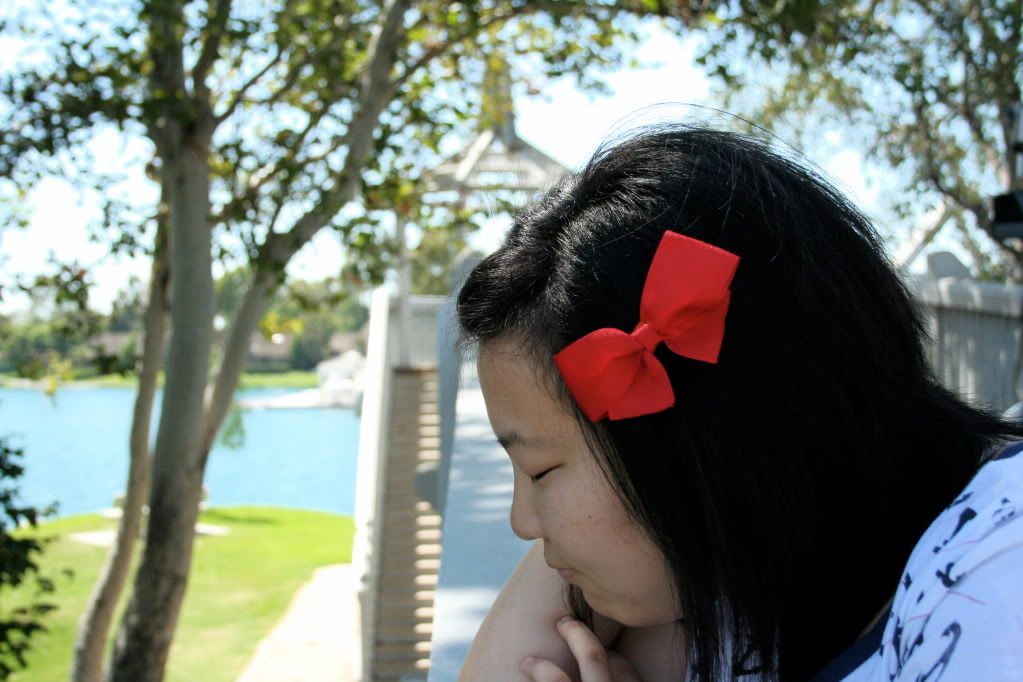 I hope everyone has a wonderful Friday and weekend. I think Robert and I are going to make another trip to Santa Monica again this weekend, but I really have to stop shopping for "NYC." I already have enough clothes for that weekend. I don't need anymore. You hear that Jasmine?
You
don't need anymore clothes for that weekend!
I'm getting caught up with all the pressure of looking great that weekend that my excitement is deflating a little day by day. It's kinda like how brides don't get to really enjoy their weddings because they worry so much before and during the whole thing. That happened to me last time (and my outfits weren't even all that impressive). My mind is constantly running a million miles per hour trying to think of different outfits with all my new goodies. I really need to remember to just be myself and enjoy the ride!
Until next post,
Jasmine
PS. Have you entered the
Timeless Treasures Giveaway
yet?!
outfit:

anchor t-shirt, red belt, green sandals -- uo; chambray skirt -- j crew; red bow -- etsy