Has it really been a whole week since the Chictopia 10 conference?
Whew!
This week went by
super
fast!! In this one week I've experienced the extremes of weather--snow, rain, and hot sunshine. Ridiculous. I'm actually really anxious for spring to arrive. I want it to be
consistently
warm, no more of this wishy-washy stuff. I feel like I don't have any spring things in my closet, but that can be easily fixed ;)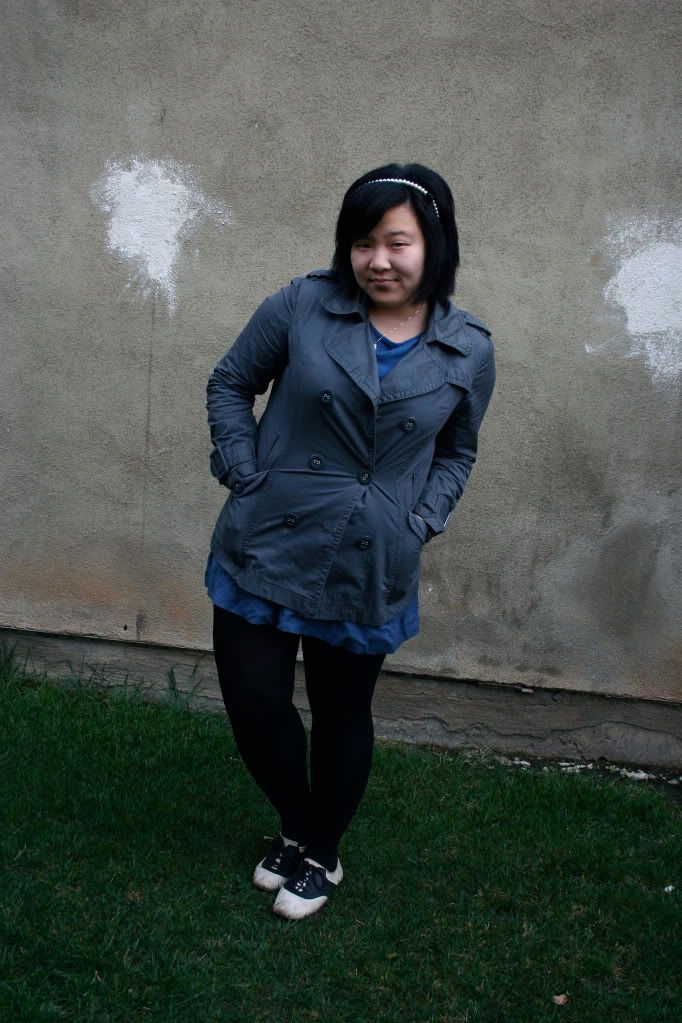 The umbrella that I had for years didn't make it through the nasty storm we had last month, so I've been on the hunt for a cute one. When I saw this umbrella in the Hershey's store in Times Square, I couldn't resist! I almost bought another from the M&Ms store too! Although now I regret not buying it...umbrellas can be accessories too! I've always wanted a clear one.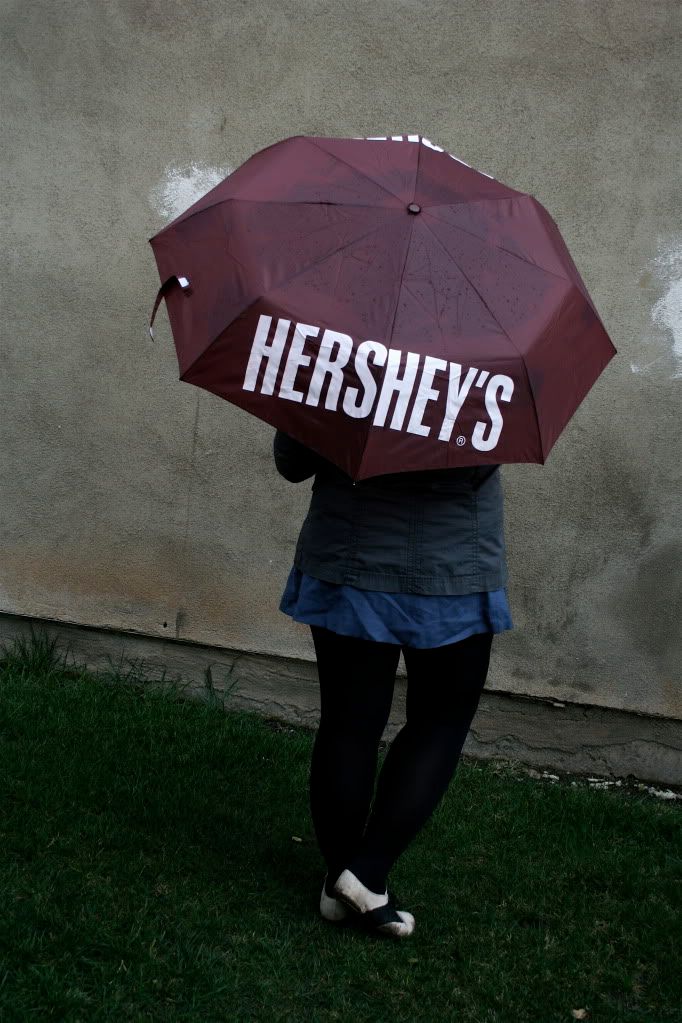 (wearing: gray trench coat, pearl headband -- forever 21; striped blue t-shirt, blue skirt, saddle oxfords -- urban outfitters; black tights -- target; umbrella -- hershey's store)

I don't really know why but everything changed for me after I got back from New York. In those four short days, my whole perspective on life changed, for the better I'd like to believe. Everything's just different; wait no, I think everything is the same.
I'm
different. I've just been in deep thought for the past few days. I'll probably write about it once I have it all figured out. Don't worry, it's nothing bad or serious. I'm just entering a new phase, that's all!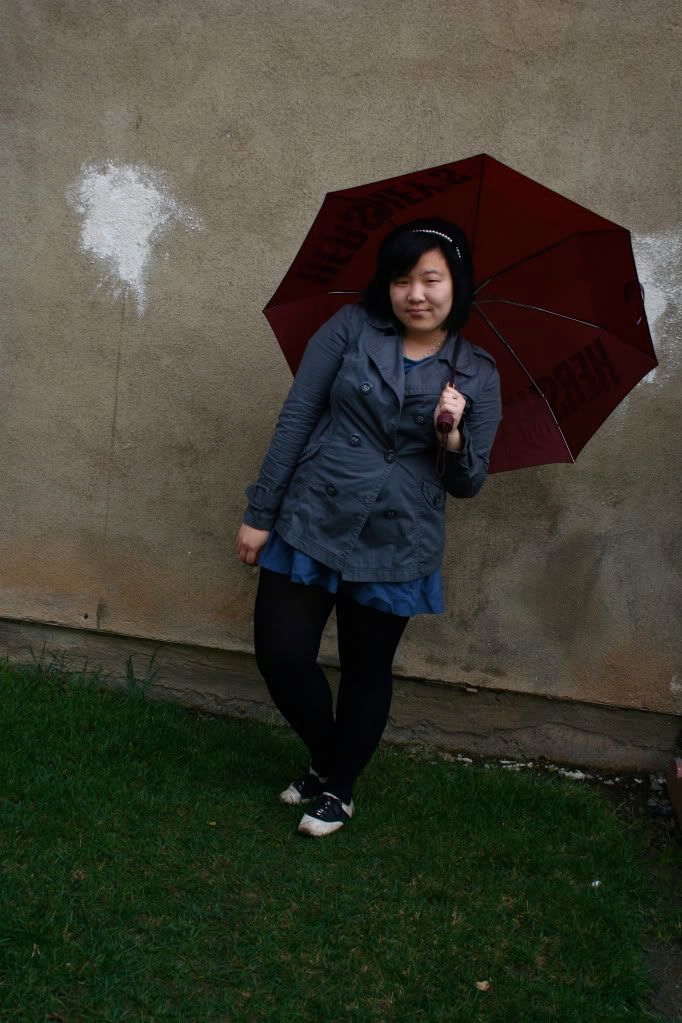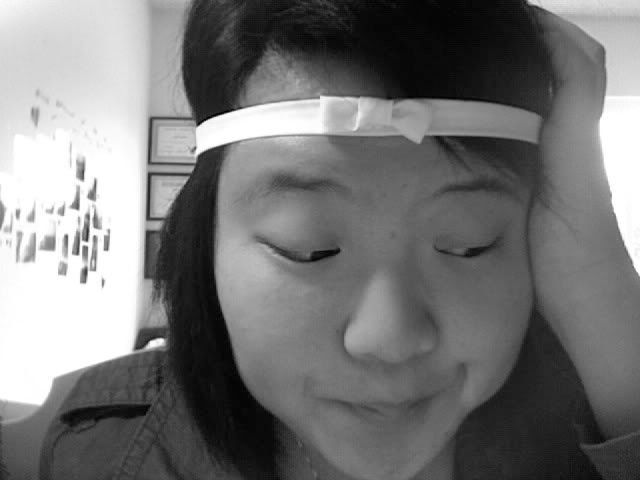 I got a package in the mail today from Taylor, of
Auburn not Red
! It contained two bow hair clips, one bow hairband, and a flower hair clip; and the sweetest note that made me a little teary. I was just being silly with that second photo; I could never pull that look off. Robert hates that trend anyway hehe, but I can't wait to (properly) wear them all! Thank you so much Taylor!!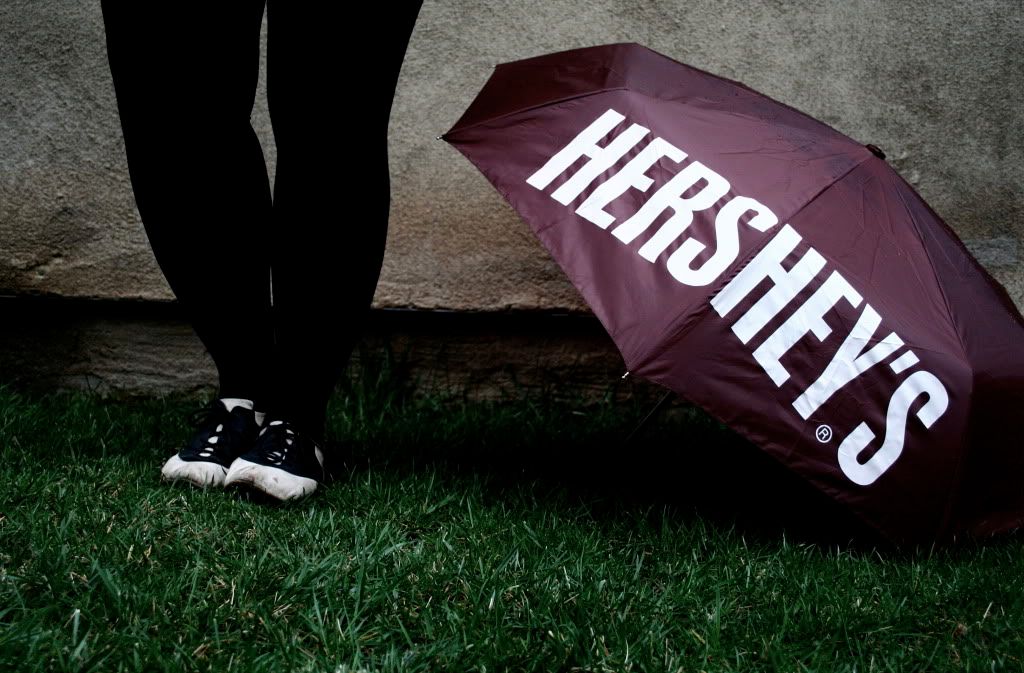 There's not much to say today since it's been quite a lazy day. This morning I worked on my wedding photography contract for my client, then I took my brother out to lunch, and since then have just lounged around at home. Today is Robert's 21st birthday, but he's in Las Vegas with his family celebrating. I miss him like crazy. He and I already had a mini-celebration on Thursday, but I'm gonna take him out again on Monday so he can order his first alcoholic drink with me!
I have some things planned for this blog, so stay tuned! Hello to all my new followers! I hope you like it here :)
Until next post,
Jasmine