Giveaway closed on Feb. 07, 2010 at 12 A.M.
As promised, I am doing a giveaway this week for this little white hair bow from Forever 21. It's not much, but if you're a frequent reader, you will know how much I adore bows. They're just the perfect accessory to your hair and outfits. So in giving you a bow, it's like I'm giving a piece of me to you (ew, cheese...). Plus, I have the other bow that comes in this set, so we'll be like...connected somehow (okay, must stop!).
This may not be much, but it is to thank the few readers I do have here. I am so thankful for each and every comment. If it weren't for all your sweet comments and encouragement, I really wouldn't be going after my dreams (ew, even more cheese...).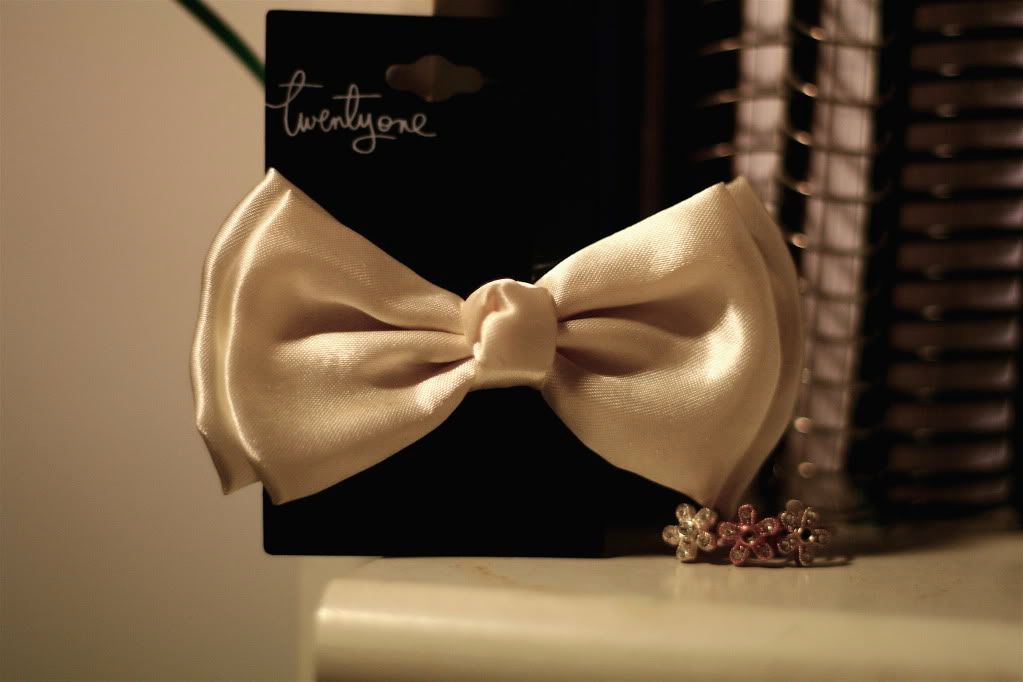 Valentine's Day Giveaway Requirements:
1. Must be at least one of the following: a follower of this blog, a fan on Chictopia, or have my blog in your blog-roll; and let me know which of these in your comment.
2. Include your name and email address.
3. Tell me how you're going to spend Valentine's Day,
and
your favorite love song.
Winner will be randomly selected and contacted via email. The deadline to enter will be
February 07, 2010!
If you don't win this giveaway, don't fret! A pair of these bows is only
$1.50
, so you can get some yourself or I'll probably do more of these giveaways! :)
Good luck!
Until next post,
Jasmine