*Enter my Valentine's Day Giveaway,
here
.
Hello!
It's only Monday night, and I'm already wishing this week is over...As predicted, this weekend was totally unproductive academic wise. Robert and I spent an excessive amount of time browsing the scrapbook aisles in Target and Michael's. My portfolio/sample book is coming along well! This weekend I bought the scrapbook, and all the scrapbook decorations (ie. cardstock, stickers, etc.). It was exhilarating since I adore stationary! I think we spent $50 on it all...so it's a good thing I didn't buy anything this weekend from UO's sale. I'll do a real comprehensive post including finished photos later on this week! Let me just say, I'm really pleased with how they are turning out with it having been my first gig and all...!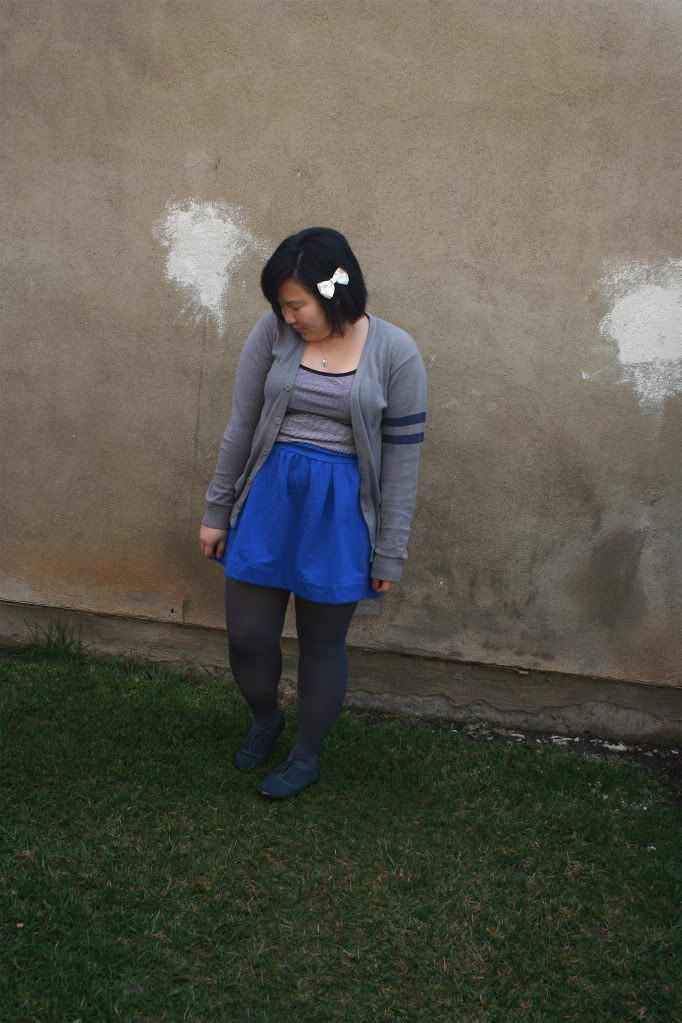 (wearing: white hair bow--forever 21; grey cardigan, blue skirt, teal oxfords -- urban outfitters; gray tights--walmart)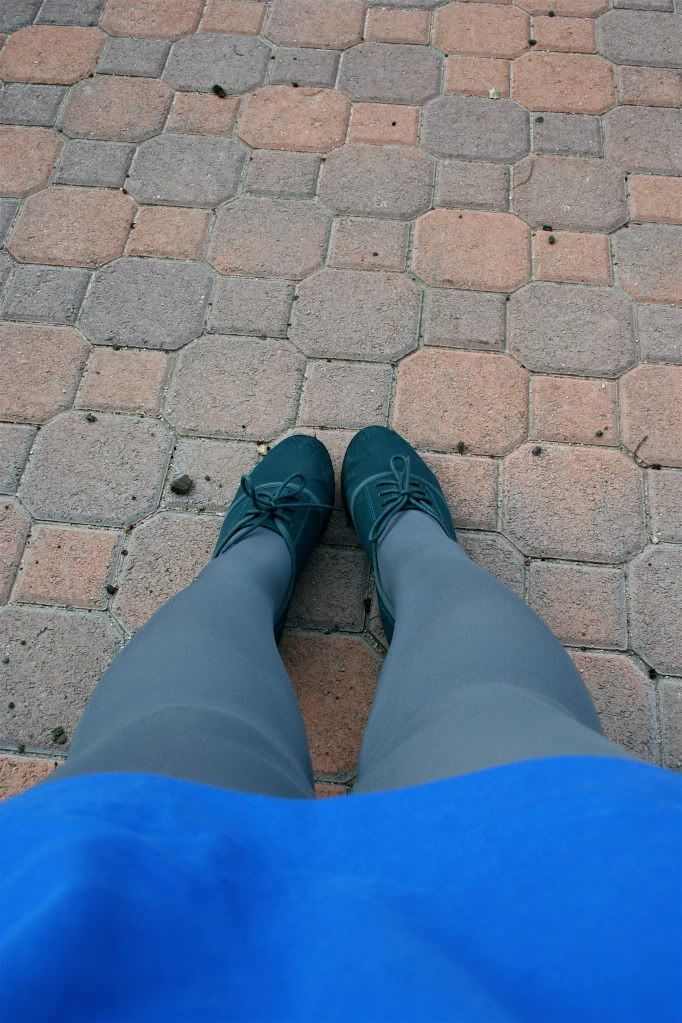 I ended up wearing a variation of this outfit today (it was too gray...), but I'm going to post this anyway! These are my new gray tights from Walmart! I actually really love them! They aren't as dark as black, so they add a lightness and softness to any outfit. I took the last shot with my camera upside down, hehe! I'm wearing the same bow as I am giving away!
While at the gym last night, I watched the first hour of the Grammys. Ever since, I've had Green Day's "21 Guns" stuck in my head (hence the emo-ish title)! That performance with the band and the broadway cast was so...amazing! Even after replaying it 123253454 times on Youtube, I
still
get chills. I was also in awe of Pink's performance, which was even better than her performance at the VMAs! Congrats to Beyonce for dominating with 6 awards!
The sunset was gorgeous today, but I didn't get a chance to capture it. Sorry for all this text without pictures to break it up. I'm taking a mini-break from taking creative photos. I just felt my shots were getting to be a little too routine-like so I just wanted to reset my perspective with a break. I haven't shot since the wedding, and I really do miss it. I will get back to it soon, I promise!
Until next post,
Jasmine
*Don't forget to enter my Valentine's Day Giveaway,
here
.