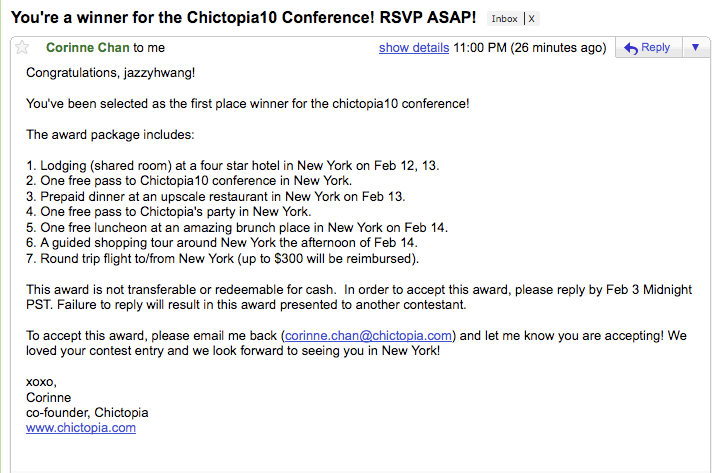 I just checked my email 20 minutes ago, and I'm
still
shaking from excitement.
I am a winner of the Chictopia 10 Contest!!!!
It's happening so fast. I have to decide within the next 24-hours basically, which means plan it all out: buying flight tickets, asking whether Robert can come along, etc. And of course, figuring out if I can even go or not because financially I don't think I'm able to...But wow!!!!!!!!! It'd be so exciting to meet everyone in person and to go to New York! Robert and I would spend Valentine's Day in New York! Eek!!
OMG!
This is just so much to process right now...I definitely cannot go back to studying even though I have so much to do...Ah!!!