It's been such a whirlwind of a week as you all know! And it just got a little crazier because...
Robert surprised me by telling me he booked the same flights to New York with me, and he booked us a cute little hotel next to Central Park! I'm a bit bummed that I won't be staying with the other winners and Chictopia interns and editors at the Grand Hyatt, but this is seriously one of the sweetest, if not the sweetest, things Robert has done for me. How could I not be happy? It's turning out to be really expensive on his end, but this chance will not come again so I'm just going to live it up and take in every moment. But I am going to make a point to go to either the VIP dinner or brunch with the girls so I can meet them all! Now next Friday cannot come any sooner! I have to somehow force myself to study today and tomorrow for my midterm on Monday. I don't think I'm going to luck out with not studying again...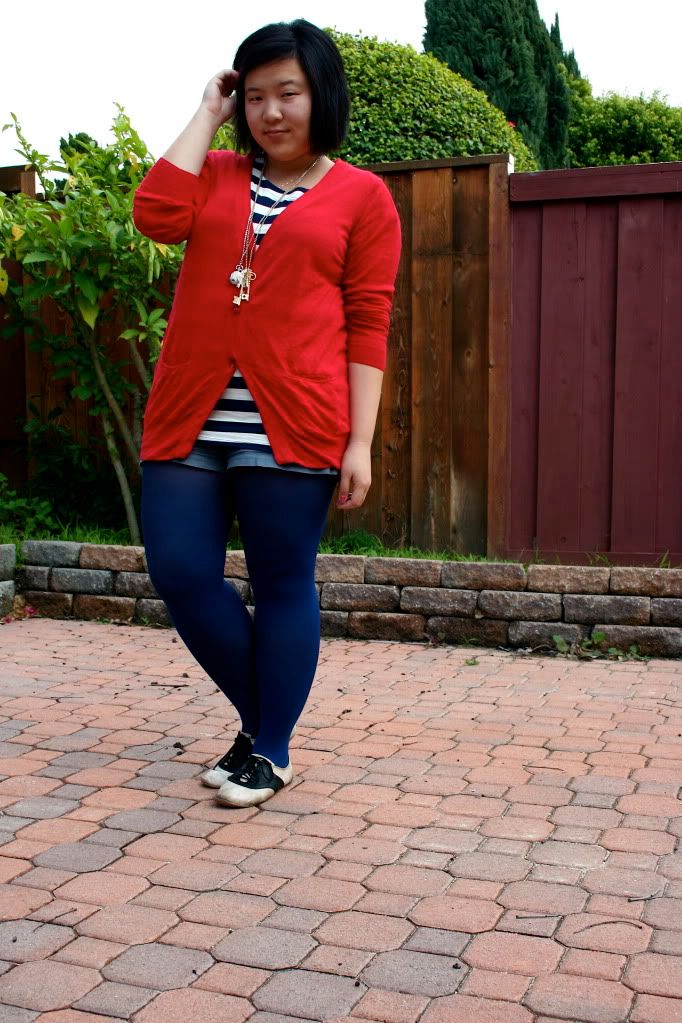 (wearing: red cardigan -- zara; striped top and blue tights -- forever 21)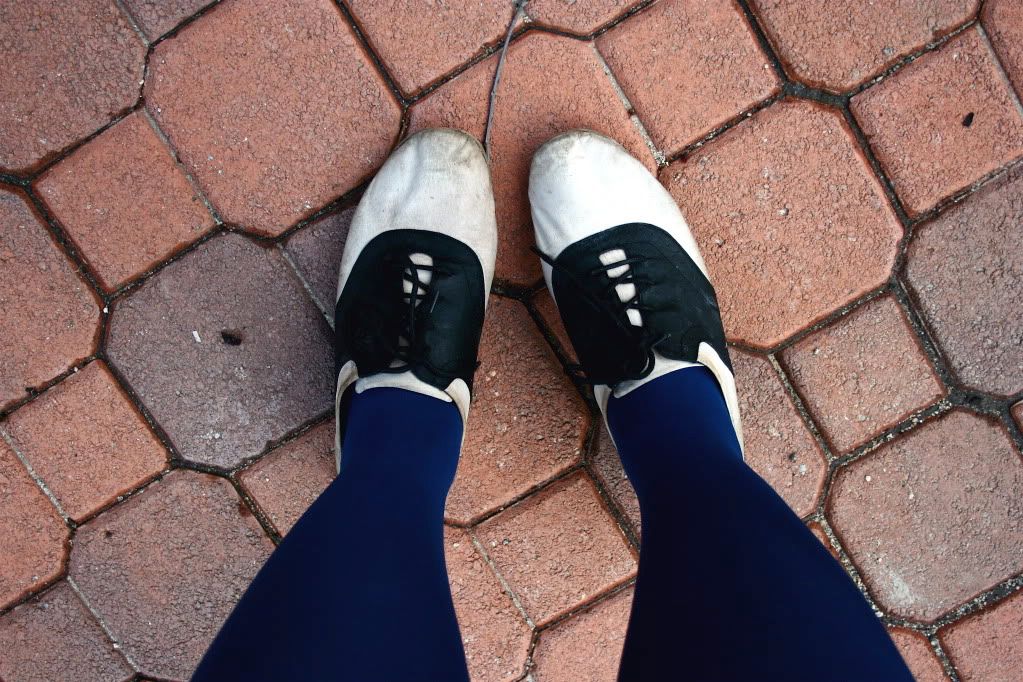 It started raining randomly yesterday...Ugh this rain needs to leave now. We've had so much this year already! The rain here makes me really nervous about the weather there on the East Coast! My outfits have been so drab this week, so today I sort of forced myself to dress up a little even though I'll just be spending the day trying to study. When I took these pictures the sky was starting to clear up, but now it is pouring. At least the clown from my neighbor's birthday party stopped singing...
So yesterday I gave my friend my portfolio/sample book and he's showing a potential client today. Ah! I hope I get that gig! It'd be so amazing to have the opportunity to shoot a wedding. I'll do the wedding post soon!!
Clearly studying isn't going so well because I changed my blog layout and resized all my photos. It's already almost 4pm and I've done nothing productive. Bleh! I hope you like the new layout :) I wanted the pictures to be bigger!
Until next post,
Jasmine
PS. Thank you to
Jen
and
Sybil
for the little shout outs. You two are the sweetest ever! I seriously wish you both were going so I could hug you both and never let go. I would then kidnap you to the state of eternal sunshine (well not right now) so you both won't complain about the cold anymore :) If only...!
PPS. Today is the last day to enter my
giveaway
. The giveaway will be closed tonight at midnight, so go go go!!