Hello!

Yes,
I am still very much alive! I missed you all! I'm so sorry for my week-long absence, especially with the acquisition of so many new followers! Thank you to
Erin
and
Rebecca
for the mentions in their blogs; it was weird seeing my face on their amazing pages! I'm planning a giveaway since I'm close to reaching 100 followers, so stay tuned for that! Until then, may I present to you...
the Dynamic Duo! When
Jen
won my first giveaway, I was so excited that she won not only because I seriously believe she and I are long-lost sisters in a past lifetime, but also because I knew I wanted to do a
Delightful-Dozen
-Inspired Collaboration!
One bow--two bloggers' interpretations.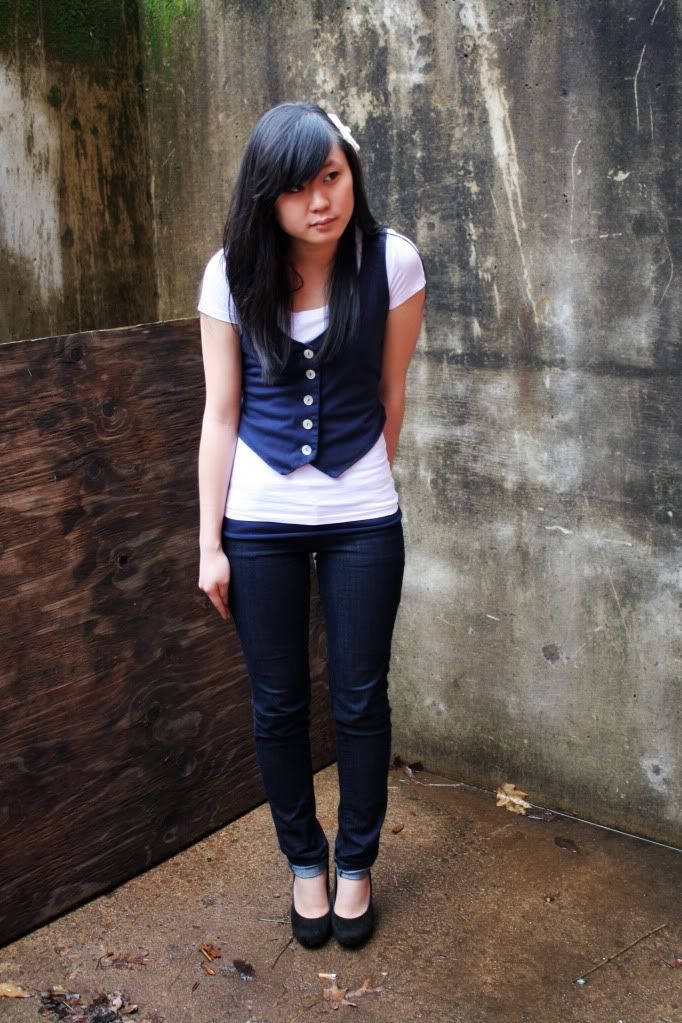 (on jen: bow--won from my giveaway; vest--urban renewal; white t-shirt and jeans--forever 21; navy tan--urban outfitters; suede heels--jessica simpson)
When you check out her blog, you'll be smitten with her amazing photo shoot locations, and her simple yet accessibly chic outfits. I love that we have similar color-schemes and that neither of us went super-girly as expected, like I said we were probably sisters in a past lifetime. Just from communicating through emails and comments, I already know that when we do meet up (yes
when
, not if!), we're never going to want to leave each other because we're going to talk about everything and anything!
(on me: bow--forever 21; cream jacket, blue striped t-shirt, saddle oxfords--urban outfitters; navy shorts--old navy; gray tights--walmart)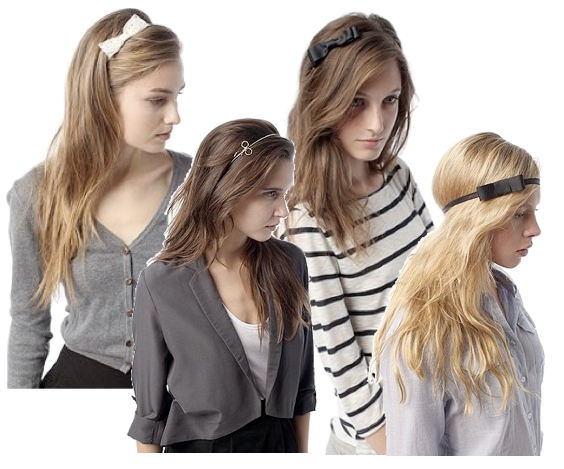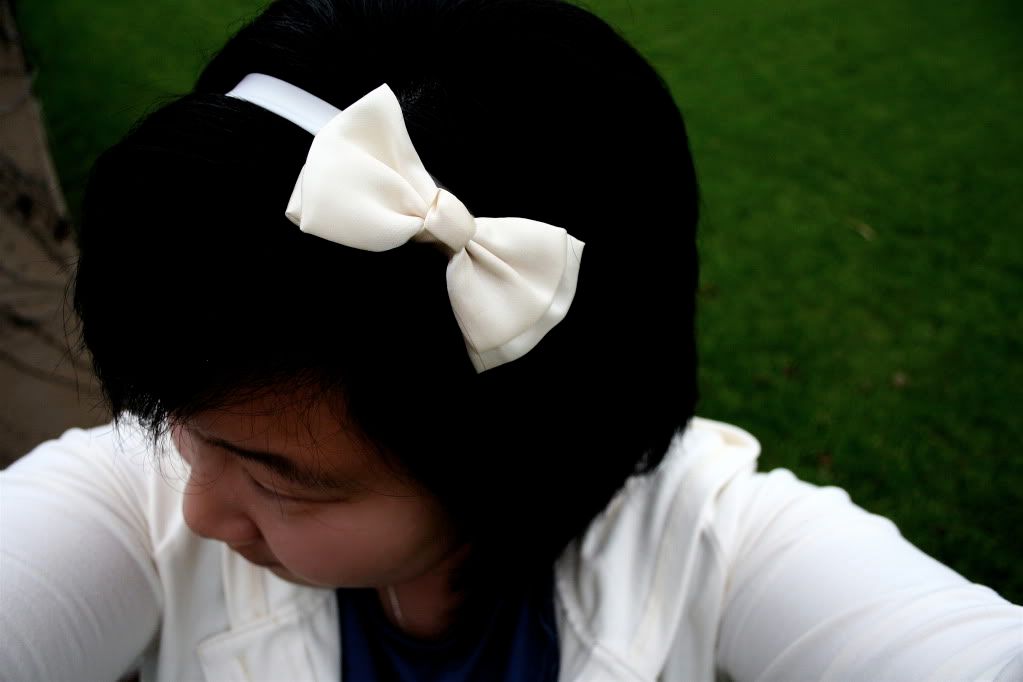 While browsing through Urban Outfitter's website, I tried to convince my conscience to let me buy some more bows. When that failed, I remembered the hairband that
Taylor
gave me last week and clipped the two together--simplest DIY ever! $1.50 vs. $18! I just wish I had enough self-control to stop me from buying this little jacket. I was going to buy this for my New York trip, but I'm glad I didn't because at $54, it was too expensive and impractical for NY's weather. But...at $26 (and with pockets and a cute little bow in the back), it's the perfect little jacket for Spring! I haven't worn anything with a hood in a very long time, so it was nice to know that this jacket is cute
and
functional!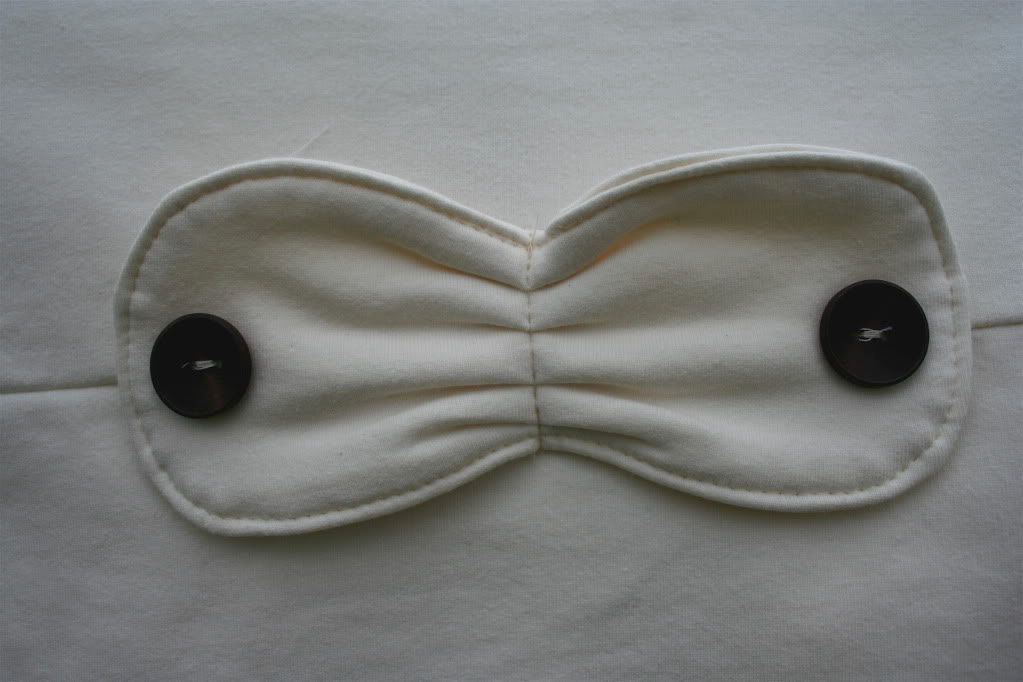 I am so ready for Spring to be here. It has not been sunny here at all. It's been rather...stuffy actually--on the verge of rain, with the clouds trapping the heat like a bubble. The trees are starting to sprout green leaves, and flowers are beginning to bloom. I also miss my tan!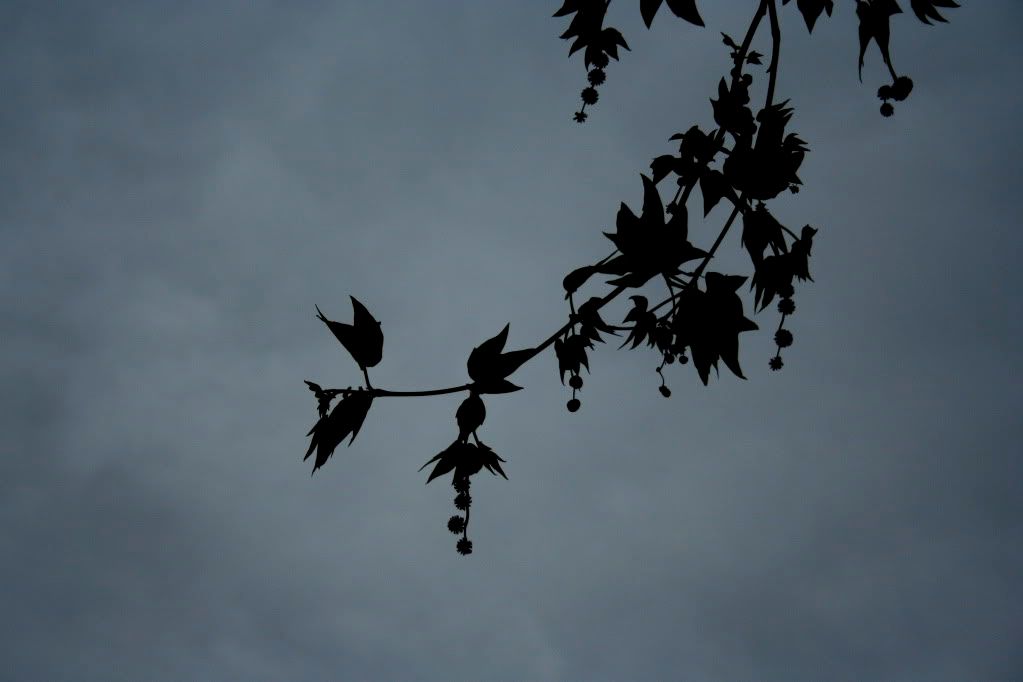 So I met with my first client on Tuesday. The newlyweds-to-be were so sweet! I really couldn't have asked for a better first gig! Their wedding is on March 6th, but until then I have so many things to do for school that I don't think I have much time to be nervous! I really will try my hardest to post soon, but no guarantees!

Good luck to all of you with exams!

Until next post,
Jasmine