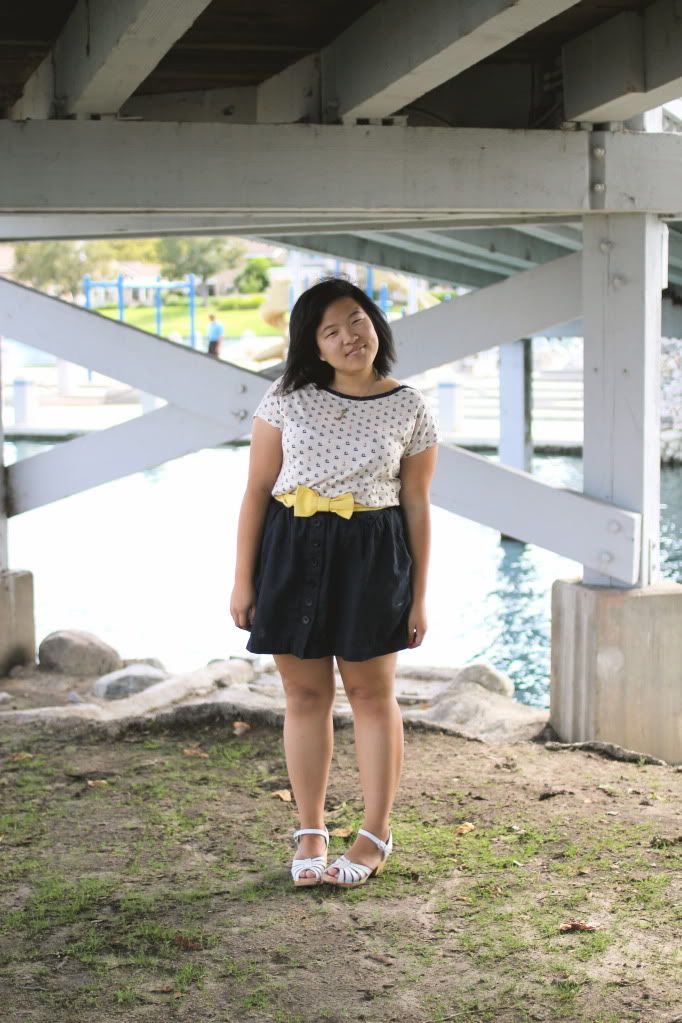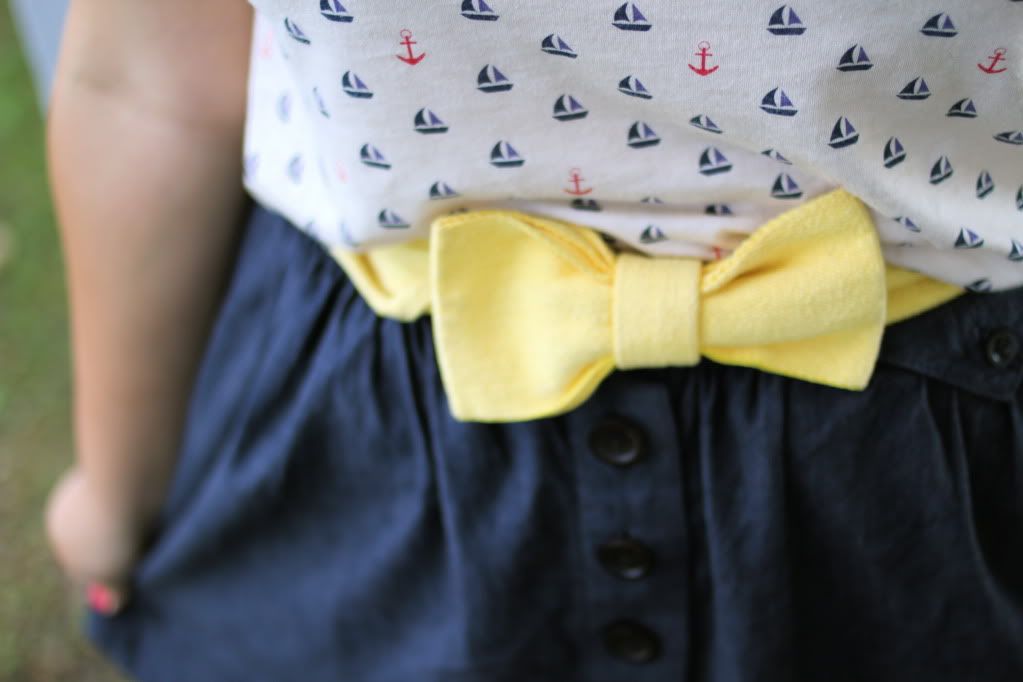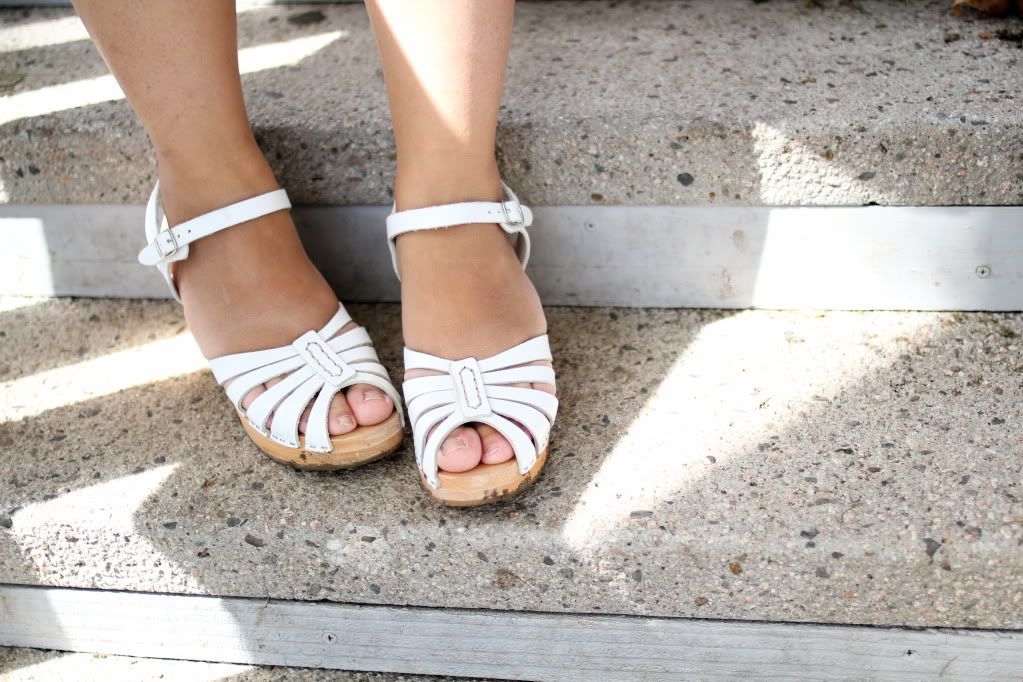 Hello!
Even though these photos were only taken on Monday, they feel so long ago because now it's gloomy, rainy, and chilly. I guess Fall has finally arrived in California after all! I recently did a close look at my bank account transactions and realized just how much money I do spend/waste on clothes and other silly things. I'm really going to try to cut back like I did during the Summertime when I was unemployed for a little while. Just because I have a good job now doesn't mean I be more wasteful, so that means more remixing and less impulse buying. When I'm hopefully in grad school and in my own place next year, I can't afford to buy things only to wear them once--like this sailboat printed top that I insisted that I
had
to have. Also as a way to reward/punish myself, I'm really trying not to buy clothes (dresses/bottoms/tops) in general until I have reached another milestone in my weight loss journey, which has annoyingly remained pretty static for months now. It's crazy how many skirts (and clothes in general) I've accumulated since I bought this particular skirt--which was my second high-waisted skirt ever. Besides I'm looking to buy myself a new computer soon since I've had my precious and loyal Macbook for about 5 years now and it's just beginning to slow down. I want to get an iMac since I've never had a desktop to myself before; and those ain't cheap so time to get savin'!
PS. I'll be putting my outfit details down below from now on!
PPS. If you haven't already, enter my
giveaway
!
Until next post,
Jasmine
sailboat print top - urban outfitters
chambray skirt - urban outfitters
yellow bow belt - etsy
sandals - swedish hasbeens x h&m