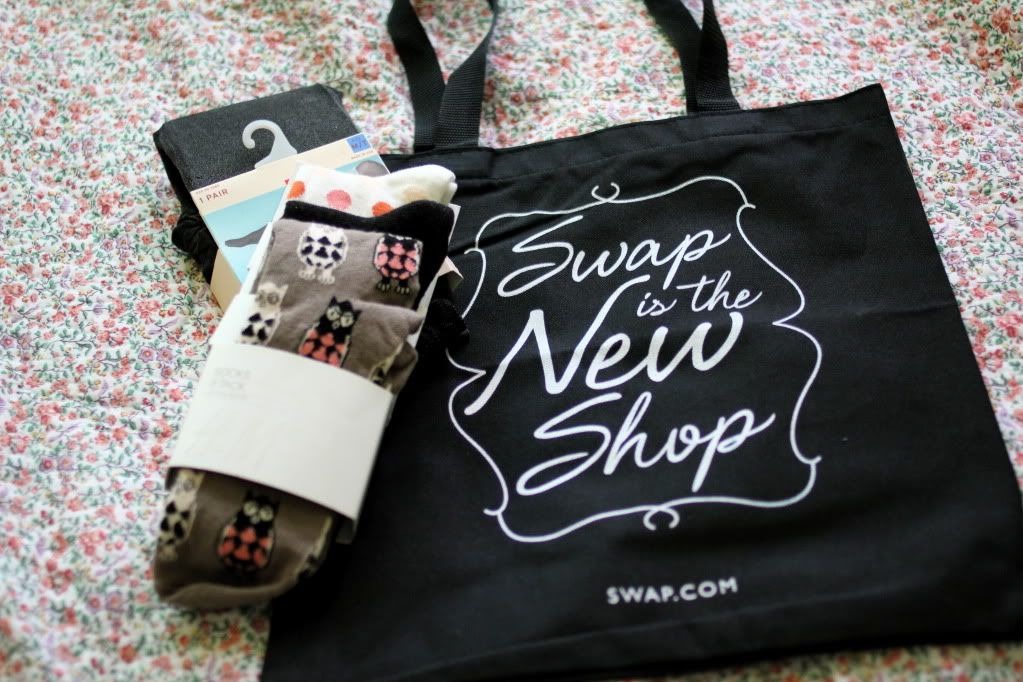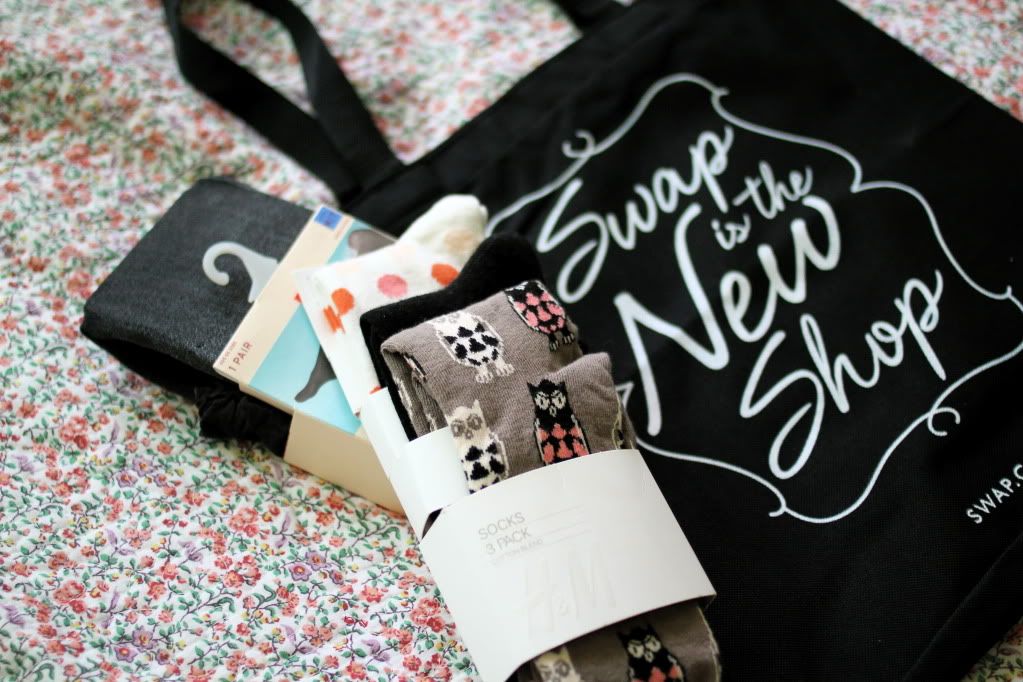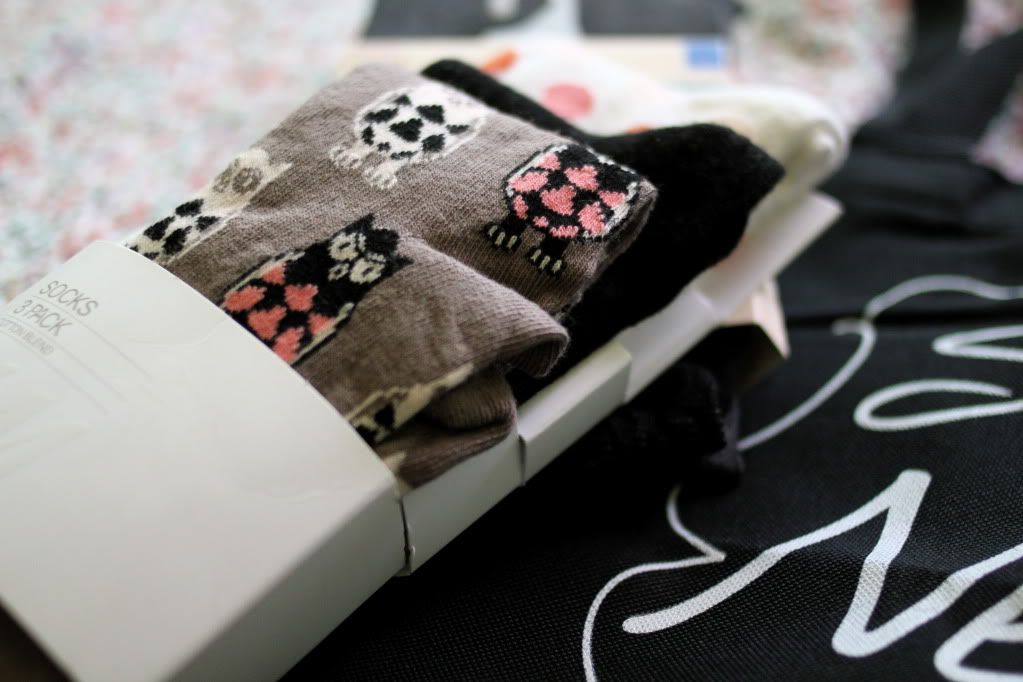 Hello!
I hit 400 followers recently. And so to thank you all for supporting me and for reading this blog, I am hosting my own giveaway! When I spotted these darling socks at H&M, I just knew I had to give these away to you! I think they'll be so cute peeking out of your boots. Don't worry I bought some for me too (except mine have bows on them, of course).
The winner of this giveaway will receive...
1. A three pack of socks from H&M (one black pair, one owl-printed pair, and one polka-dot print)
2. A pair of glitter tights from Target
3. A tote bag from the ModSwap
To enter this giveaway...
1. Be a follower of this blog via Google or Bloglovin', and tell me how you follow!
2. Tell me what you want to see more of here on Transient Withdrawal; and/or tell me what is on your Fall wishlist.
*Open to everyone because I have lovely readers all around the world!
Additional entries (leave one comment per extra entry or they will not be counted)...
1. Follow me on
Twitter
.
2. Blog (copy me the link) or tweet (
@jazzyhwang
) about this giveaway.
Good luck! This giveaway will be closed on
Wed. Oct 12, 2011 at 11:59 PM
, and the winner will be announced here on my blog.
Until next post,
Jasmine