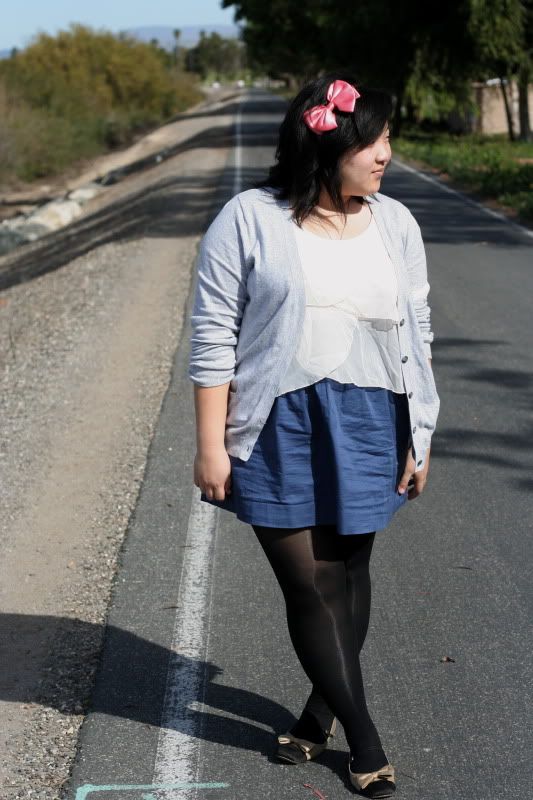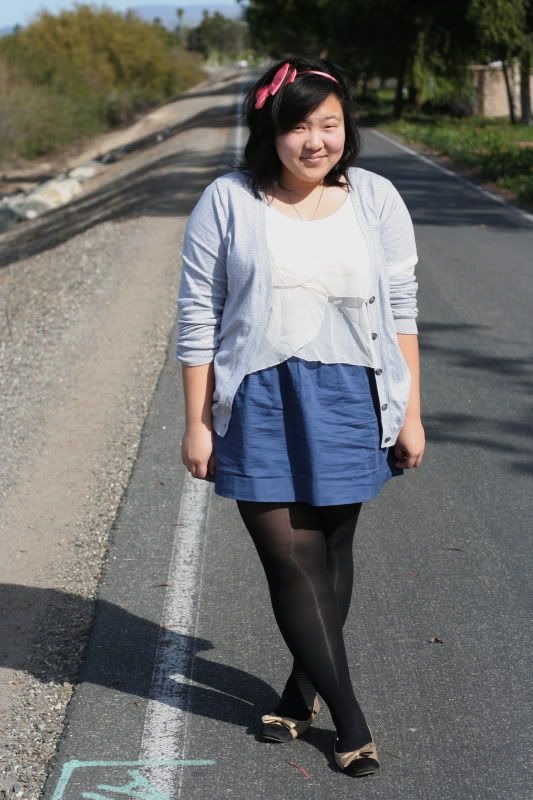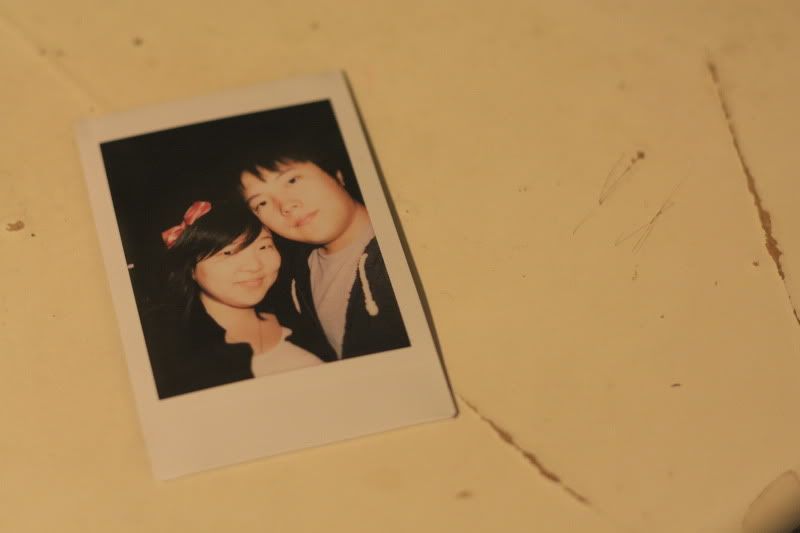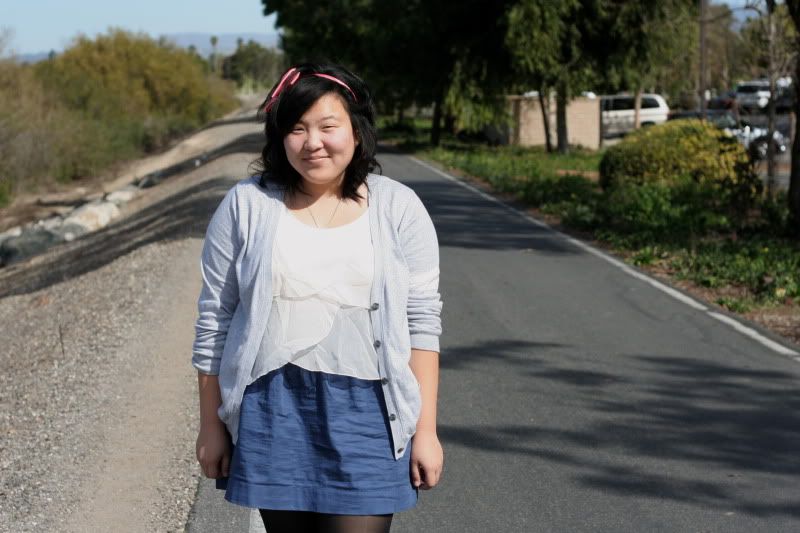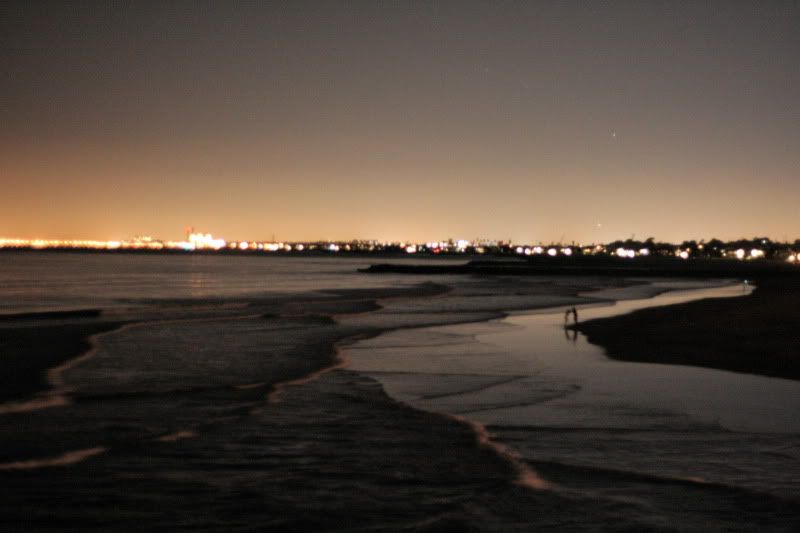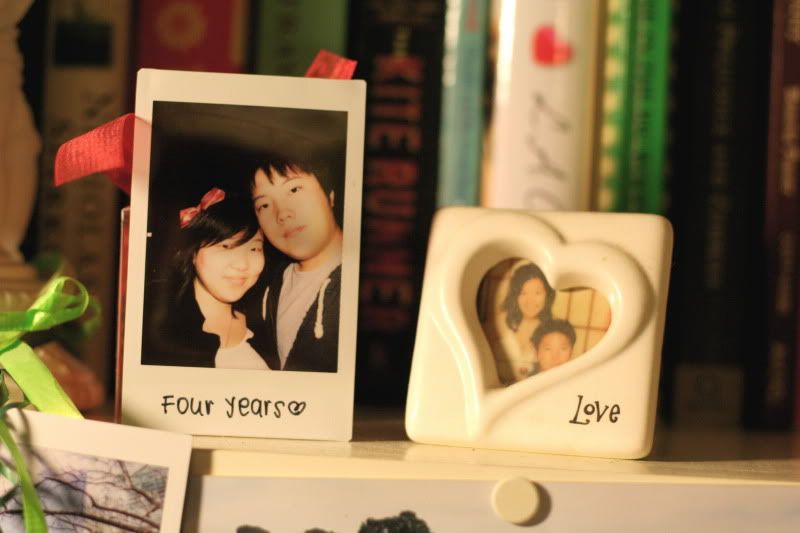 outfit:

chiffon ruffle top -- h&m; cardigan -- gap; skirt -- j crew; shoes -- marais usa; headband -- f21

Hello!
This is what I ended up wearing for our anniversary on Wednesday. My UO order didn't come in time so I had to go with my back-up outfit. The outfit isn't not too dressy, but then again, I'm not the type to dress up too formally. I mean for my wedding all I want to wear is a white maxi dress and go barefoot on my beach wedding with some flowers or a bow in my hair. But my wedding won't be for a long while, back to my anniversary outfit: I transitioned it to a night look by changing into heels and adding my sweater blazer over it. We had a stupendous evening! Robert made reservations at an Oceanfront restaurant that had delicious seafood and an indescribably amazing creme brulee! We then took a night walk along the beach, gazed at the stars, and had good conversations. It was short and sweet, but I'm glad we got to celebrate in the midst of our busy schedules.
My blog has been on my mind recently--a little
too
much. I don't know what has gotten into me this week: I've become this crazed maniac taking advantage of the situation that Robert needed a ride to school and forcing him to take photos for me before I drop him off (I usually use a tripod). And then when we're together at night, I use his phone to check my blog. I really don't know what possessed me. I think it's because recently instead of being inspired by other bloggers and blogs, I've become jealous, competitive, and insecure. It's an ugly side of me and I hate it. It serves me right to have lost a few followers this week. That is why I'm going to take a few days off of blogging--just so I can reevaluate why I want to blog (and I'm getting my wisdom teeth pulled out today...). I need to get back to
this feeling
. Sometimes I feel so silly being so serious over something that really isn't supposed to be so serious anyway, but whether I like it or not, over the past year, blogging has become such a huge part of my life: I'd just like to be for the
right
reasons and
enjoyable
again. I think I just need a break from the internet in general. I'm involved in way too many social medias: Facebook, Tumblr, Twitter, and blogging. It eats up at my free time. I want to detoxify by spending a week in a log cabin in the woods.
Until next post,
Jasmine