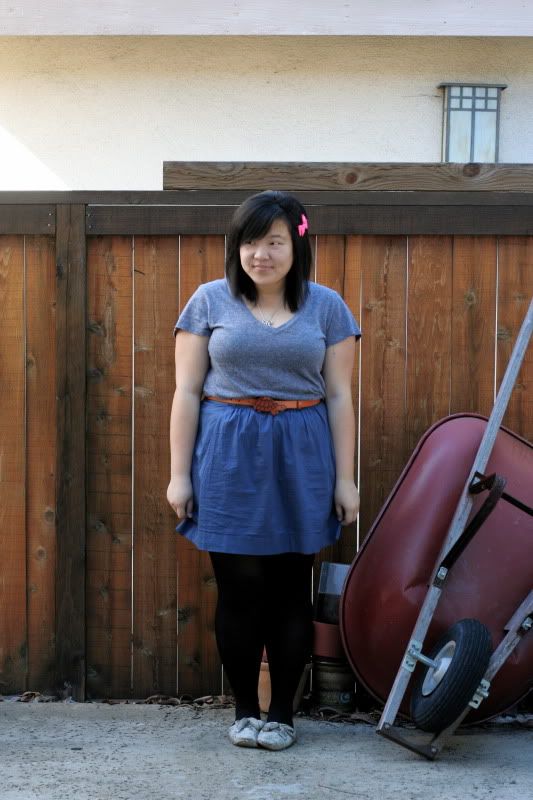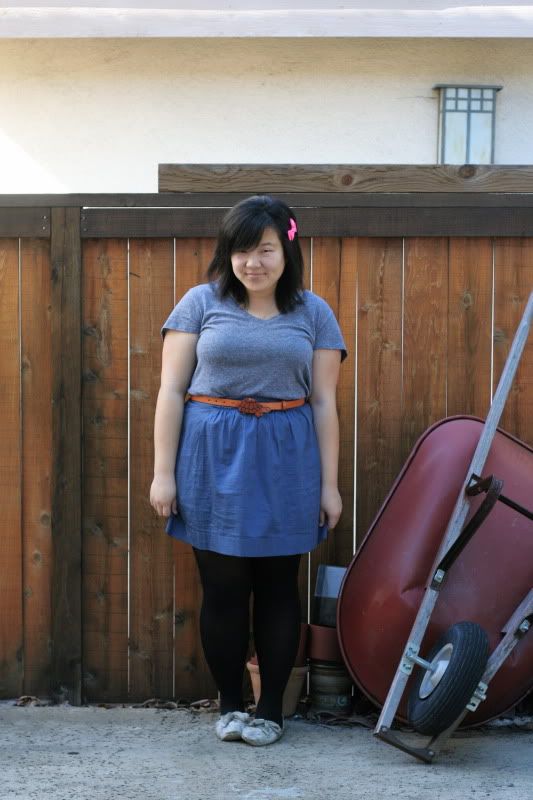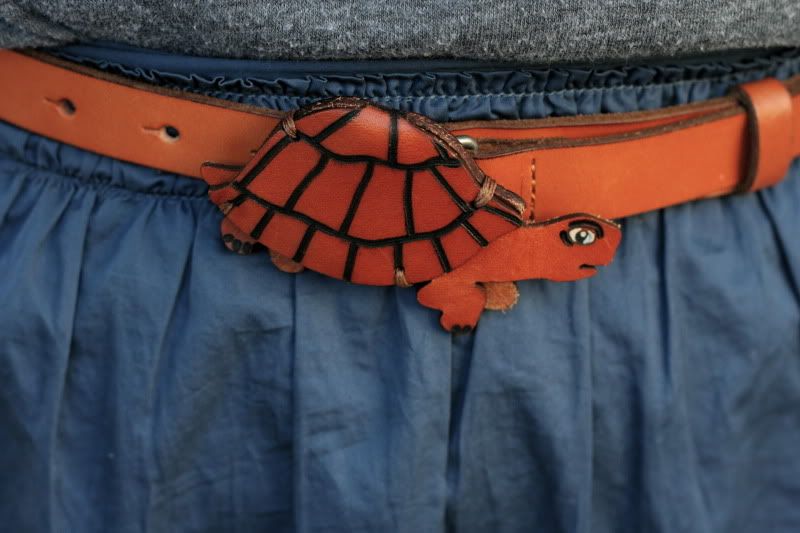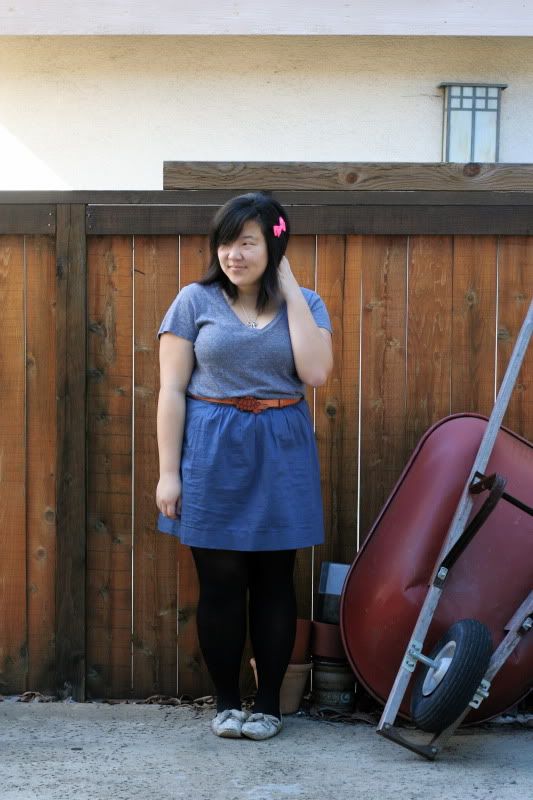 outfit:

t-shirt -- gap; skirt -- j crew; bow -- f21; shoes -- topshop; belt -- anthropologie
Hello!
A super easy and casual outfit today. I've been having really good days at work lately. And the best part of it is that the other teacher who was hired to help me out hasn't been here this week since she sprained her back. I feel like I have way more control over the kids since I first started about four months ago. I come out of work smiling and feeling accomplished, instead of telling myself that tomorrow might be better. I even got a raise! I don't know what came over me this week but I have just decided to take charge of my life...and my classroom apparently.
The overwhelming-ness of the "New Year feeling" has worn off, and I'm taking steps to actually accomplish my resolutions. I've fallen asleep reading books lately instead of watching videos online into the wee hours of the morning. Today, I ate healthily for the majority of the day (the night snacking is really something I am trying to get rid of). I've been eating meals at home and that has actually saved me quite a bit of money. And I haven't made any impulse buys while shopping. Actually lately, I've been feeling pretty overwhelmed with the amount of clothes that I
do
have instead of feeling sad about what I don't have or what I think I need. Hopefully I can keep this up for the rest of the year.
Until next post,
Jasmine