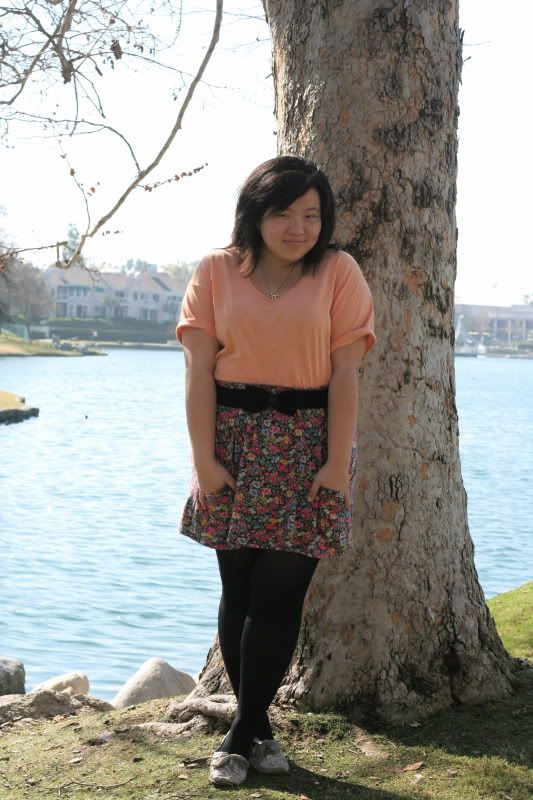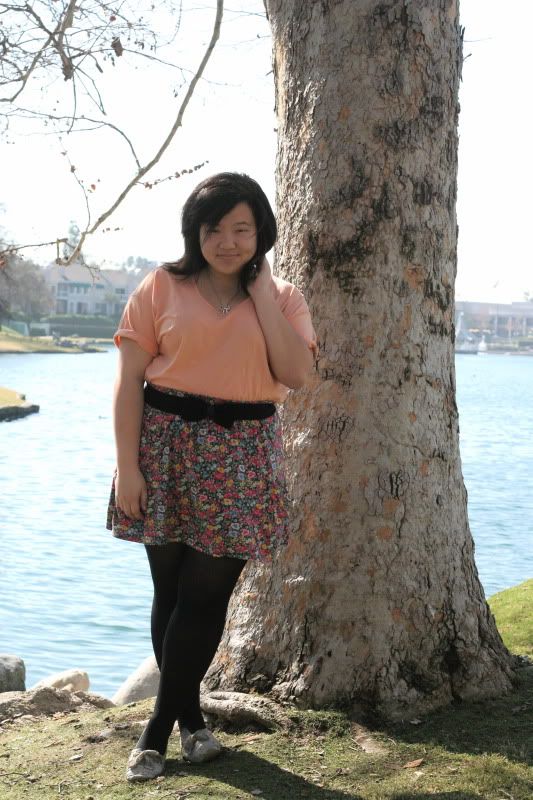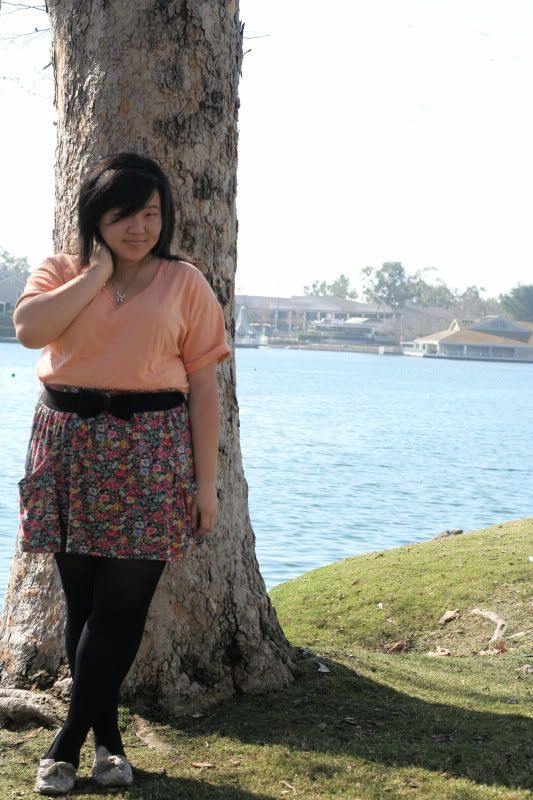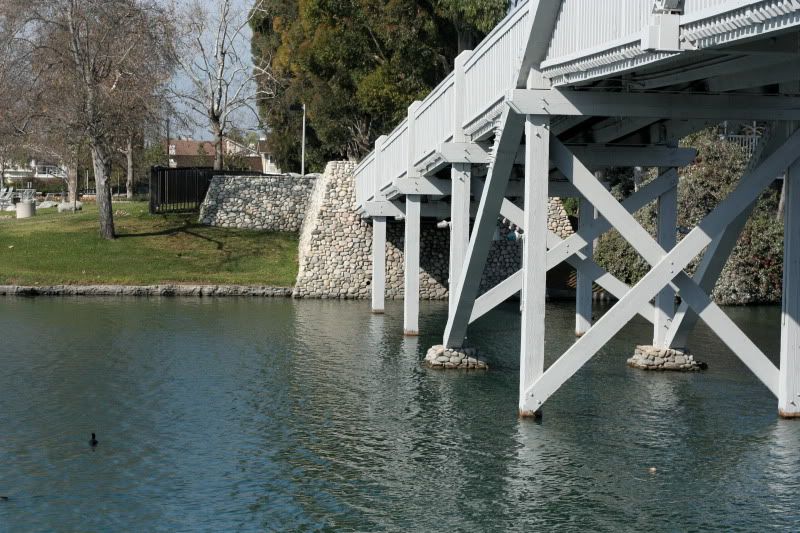 outfit: le new big tee -- c/o aa; skirt -- zara; belt -- h&m; tights -- gap; shoes -- topshop; leaf headband -- f21
Hello!
Thank you all for your kind words on my last post. It's taking some time, but I think I'm finding my footing and starting to feel like myself each passing day. This week I was overcome with fear about losing someone close, especially Robert. I stayed up pretty late tossing and turning, wanting to call Robert just to make sure he was breathing. This fear too subsides with each passing day. I'm just taking it a day at a time, and while it doesn't really feel like much is changing, I know that when I look back, things will be different.
The 70+ degree weather has inspired me to wear brighter colors lately, even though it's like full on Winter on the opposite end of the country. I definitely feel like I embraced Fall and Winter by wearing more neutral and earthy tones, but I am so ready for Spring. I have been craving graphic t-shirts but in my closet of basics. I want to pair them with skirts and wear them with my denim leggings...but I don't have any! I've got to change that. I also have to find myself an anniversary dress since my fourth anniversary with Robert is next week! I wanted to go to Disneyland to celebrate, but we're too busy to take out a whole day to celebrate (no matter how much we really want to)...so he's supposedly planning a romantic evening. Any time with Robert is a good time no matter where we are!
Until next post,
Jasmine