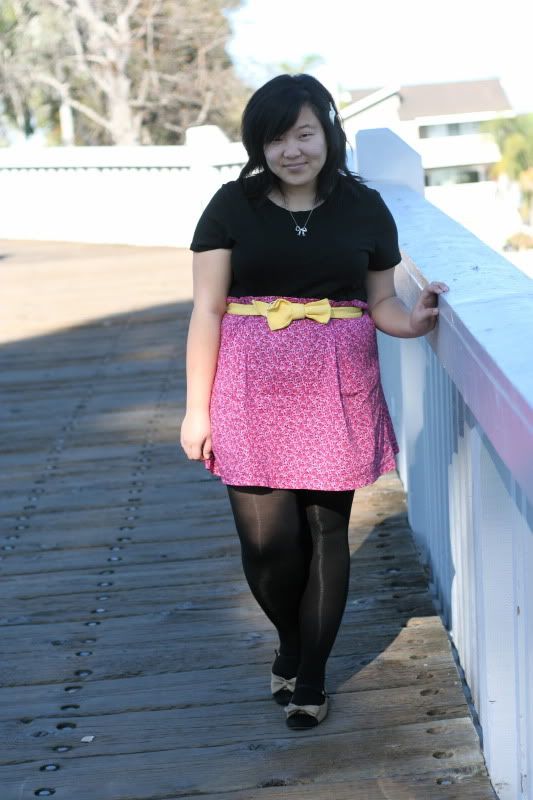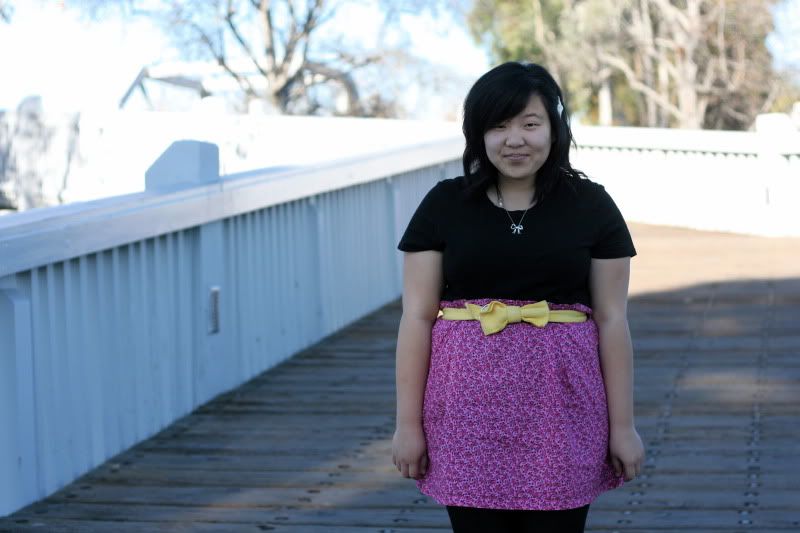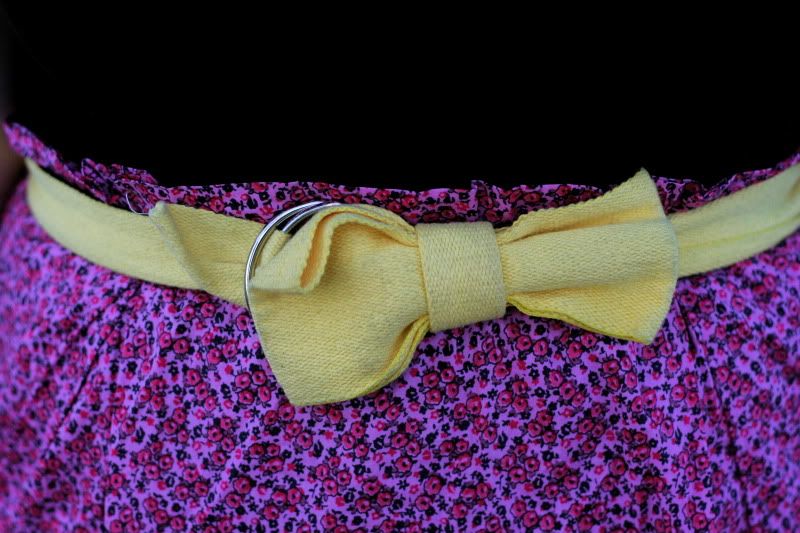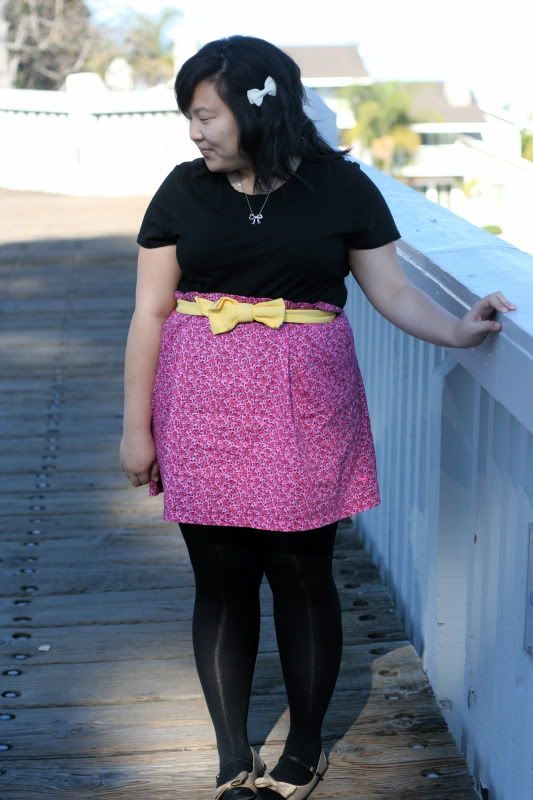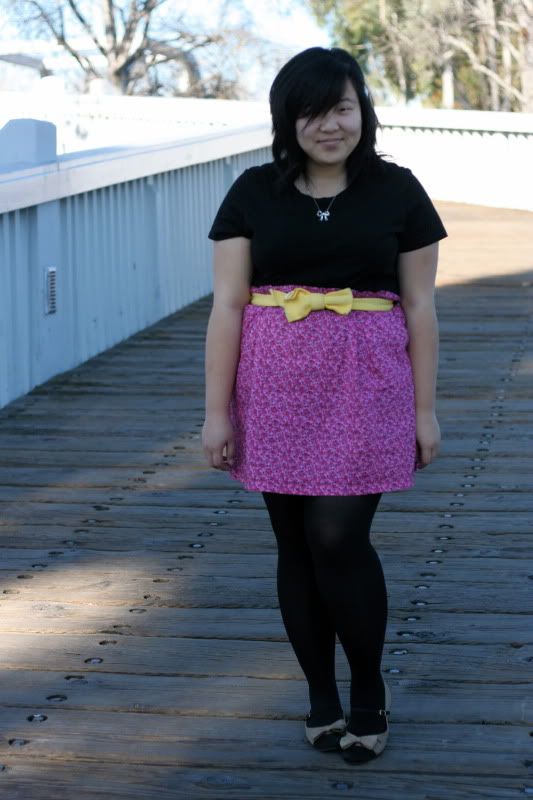 outfit:

t-shirt and tights -- gap; dress as a skirt -- victoria secret; bow -- f21; belt -- vintage via etsy; shoes -- marais usa
Hello!
I took a break from purging last night by playing dress up in my closet. I ordered a dress from UO for our anniversary on Wednesday, but according to online tracking, it's not scheduled to come until Thursday so I had to plan a back-up outfit and hope it arrives earlier. If not, then I can wear it on Valentine's day. This dress was one of the options. I love the paper-bag skirt, but I didn't like the spandex top so I folded it underneath and wore a relaxed t-shirt instead. I'm thinking of hacking off the top part of the dress and just making this a skirt. I tried to make this outfit more complicated than it needed to be by trying to pattern-mix it with striped tops and trying it with some bold tights, but in the end, I think less is more. Also a result of last night's dress up party of one was a lame attempt to curl my hair with a straightener. I'm horrible with hair and make-up which is why I just straighten my hair and go bare-faced everyday. It looks better after I slept on it. I think I just found a new hair routine. I'm also liking this black top, black tights, and bright skirt combo. It's just so easy. You'll definitely see me in something similar again.
Monday nights are our date nights so I try to dress up a bit on Mondays, which is always hard since well it's Monday. I sorta forced Robert to take these photos for me this morning. His dad was using his car today so he needed a ride to school. So on the way, I made a pit stop at the lake...and at a mall where I finally picked up a graphic tee. I love the way these photos turned out. I just seem to smile bigger and more genuine while he's taking my picture so...I'm thinking I should take him to school more often!
Until next post,
Jasmine