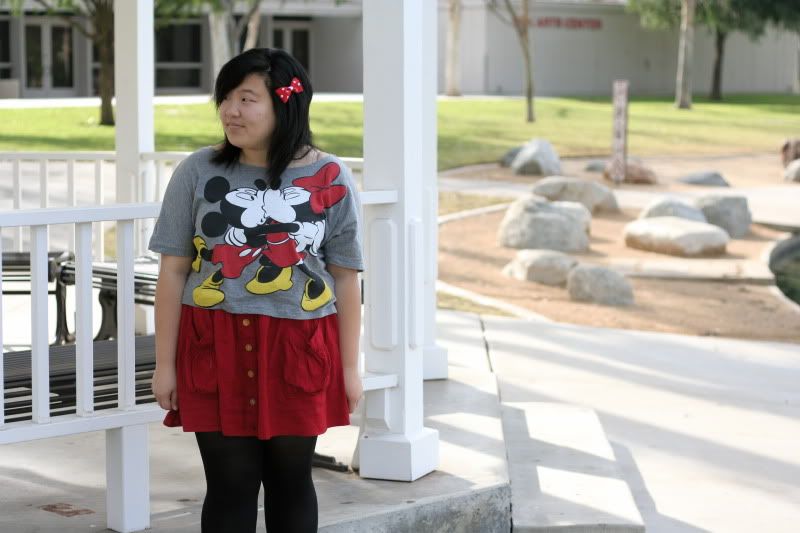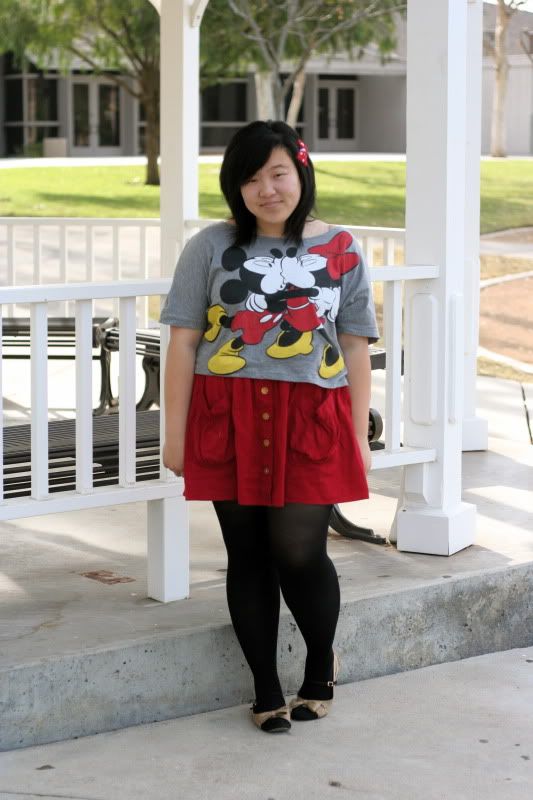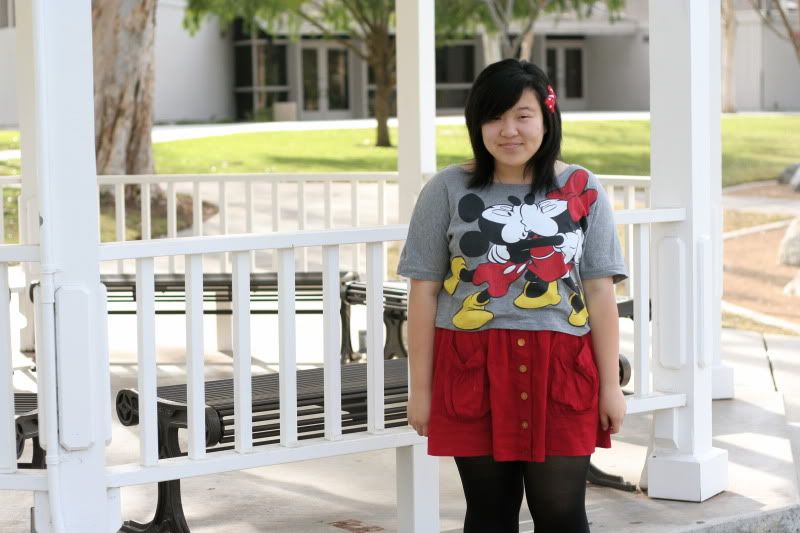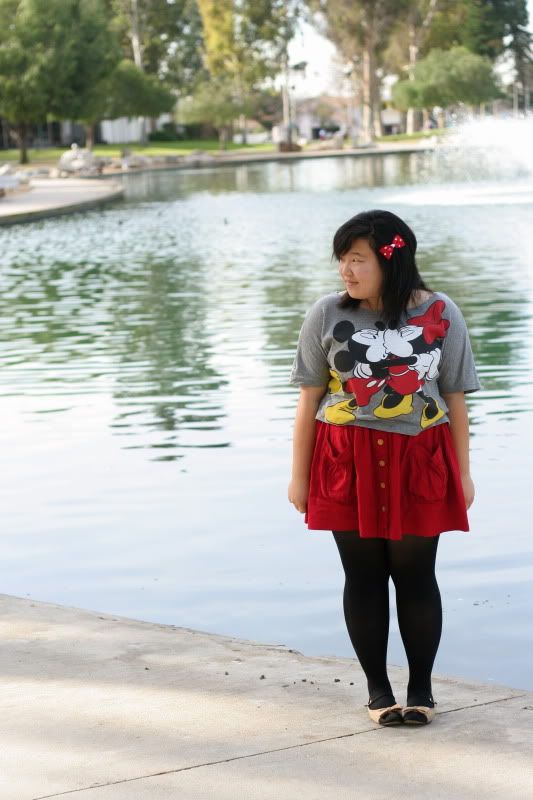 outfit:

bow -- etsy; cropped top -- f21; skirt -- uo; shoes -- marais usa
Hello!
Today is mine and Robert's fourth anniversary! I actually wore this outfit yesterday, but it's pretty fitting to post today on our special day with my new top that I got on Monday. I finally got a graphic tee, but now that I have one, I'm craving more! They're just so playful and I love them paired with skirts for a more casual look. A sweater over a dress or skirt is a Fall/Winter look; a cropped tee over a dress or skirt is going to be my Spring/Summer look. My students had such different reactions to the shirt: the boys all thought it was yucky that they were kissing; while the girls all thought it was cute and sweet. Typical.
Robert and I exchanged gifts yesterday morning. Since he still doesn't have a car, I surprised him by taking him to Best Buy to pick out a tablet and to get him a video game. We then went to the camera store and special ordered my 35mm lens. I'm so excited to get that lens. I currently use a 50mm. It's definitely going to be a lot easier to take blog pictures with the tripod/Robert not being so far away. I have no idea what he has planned for tonight. Usually I can guess what he planned, but not this year. He didn't give me any hints. Last year, we went to a vegetarian buffet and ended with working out at the gym so we'll see what he comes up with this year! I'll be back with a recap.
"You know you're in love when you can't fall asleep because reality is finally better than your dreams."
--Dr. Seuss
Until next post,
Jasmine