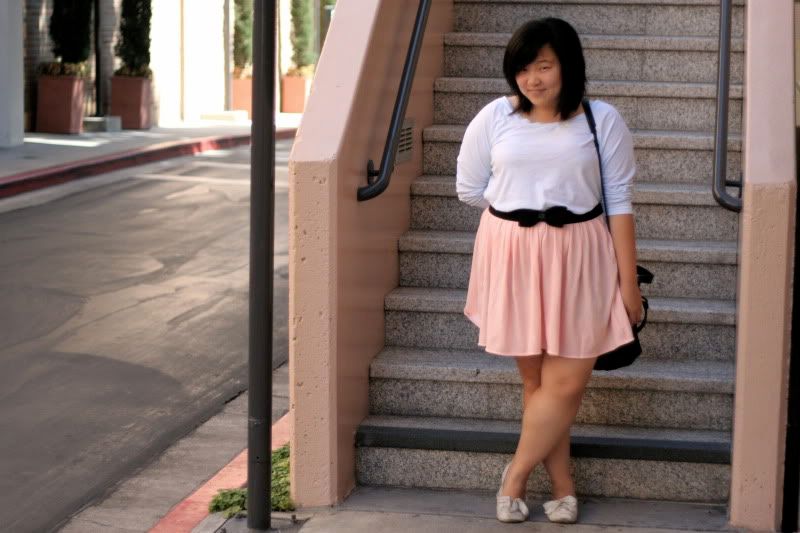 Hello!
Our Fall weather has seemed to have left us for good. It's almost 90-degrees out today and it looks like this type of weather will continue through out the week. I have no idea what motivated me to wear a long-sleeve pullover in this heat. How am I supposed to study for my midterms when it feels like Summer outside?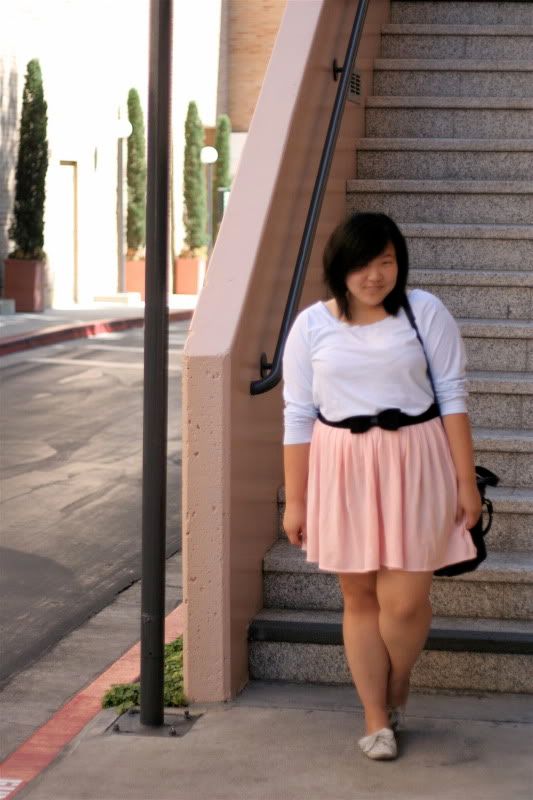 I'm sorry that some of the photos are blurry. I can't stand blurry photos. Something is up with my camera and I need to figure out what it is. I think it's because Robert set the f-value way too low. But anyway, this is my new skirt! It's the same one as my green one, but now I have it in peach! I love the color. I think it satiated my Spring/Summer cravings for pastel because now I'm obsessing over all things navy and maroon. Or maybe I'm just craving for a "real" Fall.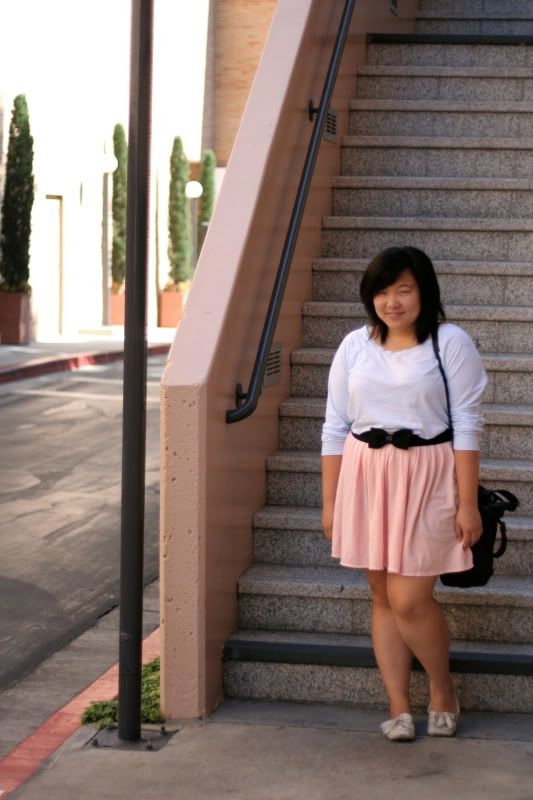 In my
Fall giveaway
(enter now if you haven't already), I asked you to tell me the things you loved about and/or the things I need to work on my blog. Some of you said I should try different looks. I knew that was coming and I actually agree; yet it still didn't stop me from going into a frenzy of self-doubt. While shopping today, I even considered buying a pair of jeans (I don't own any FYI), but then I realized that I would just be buying it to please someone else and not myself. I also realized that if my style was going to change, it would happen gradually and naturally. I mean just look at how much my style has grown since I first began blogging. While I don't really want my style to change, change is inevitable. I shouldn't fight it, nor should I force it. And so with my inner turmoil resolved, I happily walked away with two cardigans ($11 each!!!) and two v-neck t-shirts ($3 each!!!) from Gap. I really hate taking on the "take it or leave it" attitude, but sometimes you just have to be a little selfish.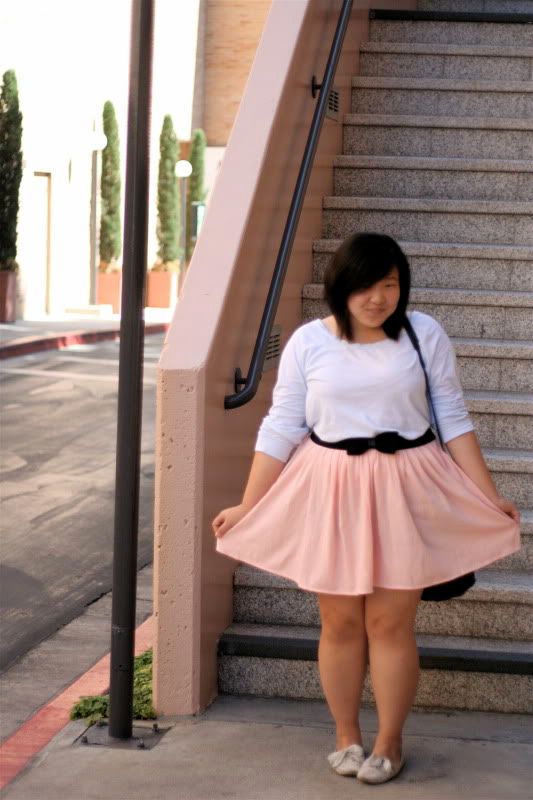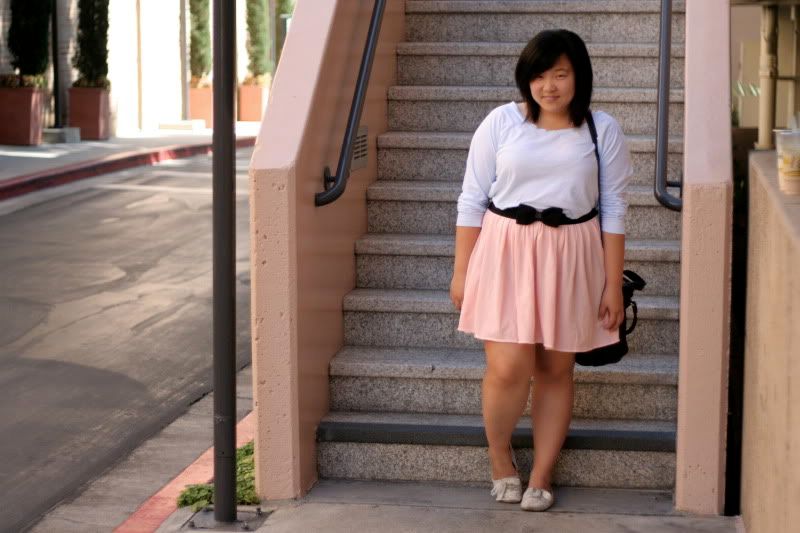 I hope everyone is having a lovely weekend so far! I'm off to work now. Happy 10/10/10!
Until next post,
Jasmine
outfit:

light blue pullover -- f21; peach skirt -- aa; bow belt -- h&m; bag -- marc by marc jacobs; flats -- topshop