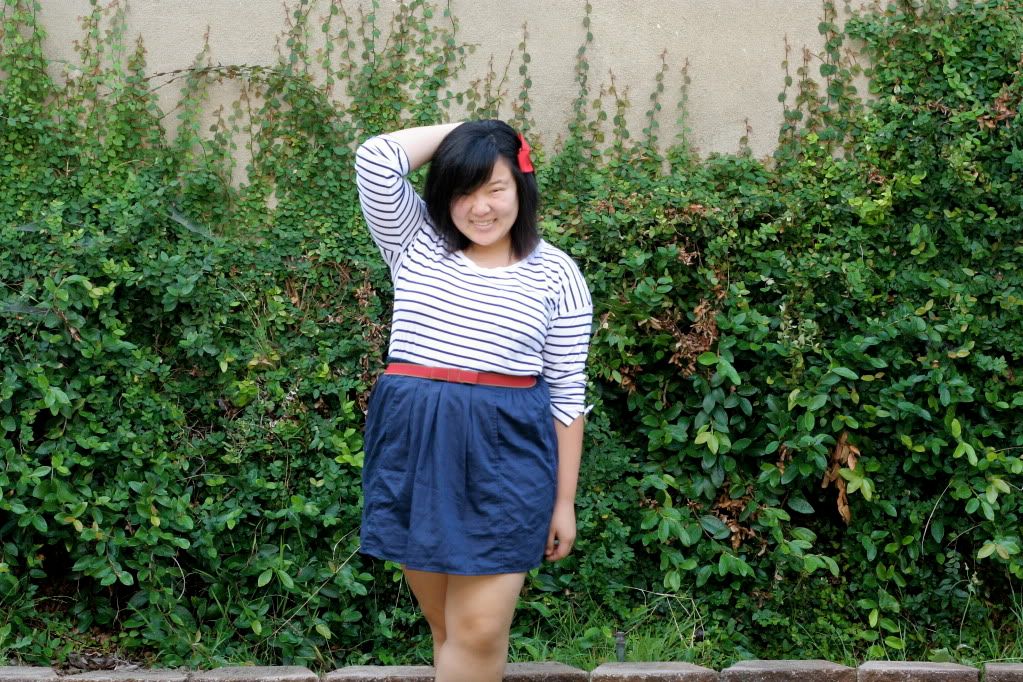 Hello!
Mission Eat-Breakfast-Take-Pictures-Make-Lunch-Before-Noon was a success this morning; although, it could be because my dad woke me up at 8 a.m. to tell me that we're expecting a cable guy some time before noon. But I'll just give myself the benefit of the doubt that I would've woken up when my alarm rang.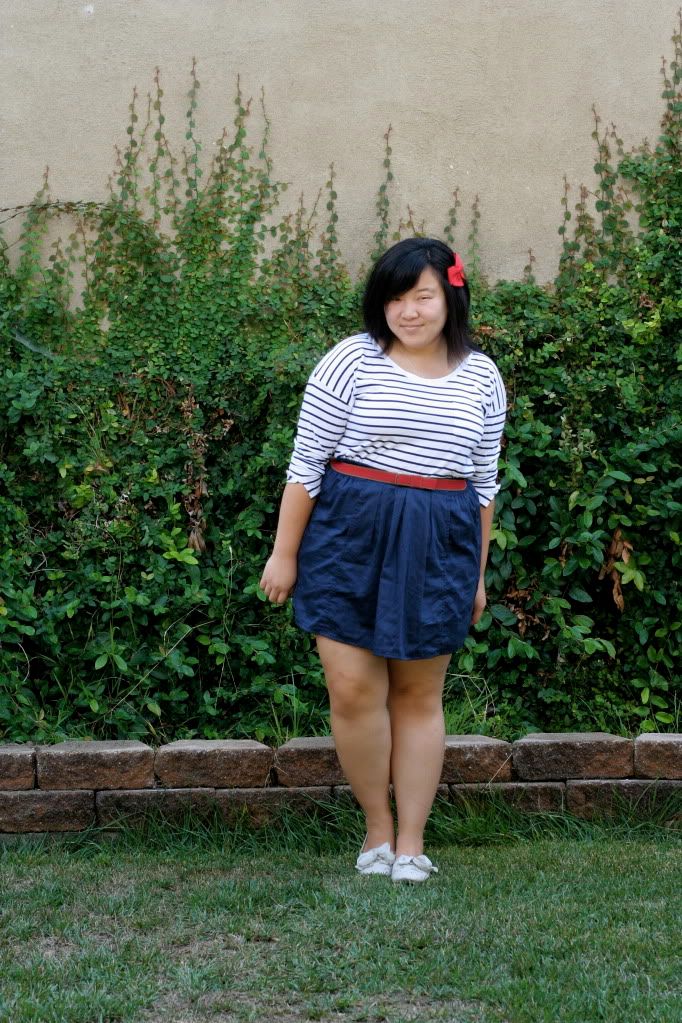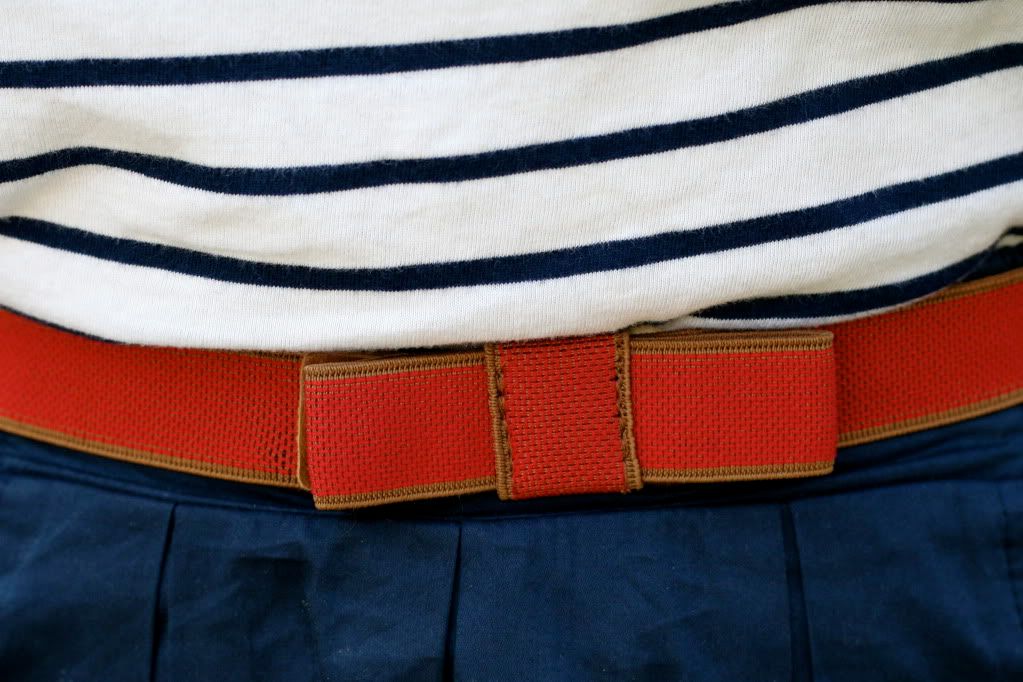 Last night, I got two striped tops from Gap. They were on sale for $10. They're the same top, just different colors. I seem to buy tops by the multiples there. I just can't help myself because I can never choose which color to get (and they're almost always on sale), so why not get both? I remembered this morning when I was taking pictures in the backyard that
Jen
got a striped top from Gap while we were in NYC weeks ago, and sure enough when I checked her blog afterward, we share another striped top from there. I even styled it similarly with a navy skirt, but I added my usual pops of red. This is the newest addition to my bow belt collection. I found it on sale at Anthropologie and I love it. It's a more subdued version of my other bow belts and definitely work appropriate. I got a few strange looks from the parents when I wore my other bow belts a while ago, so this one will definitely fly under their radars.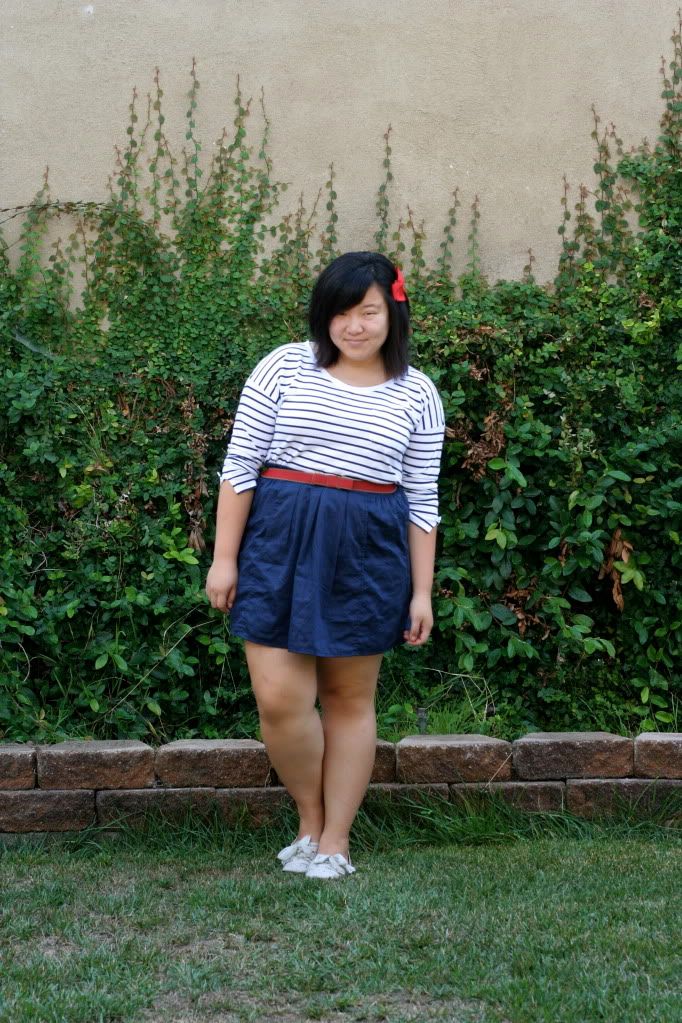 I think I'm going to stop buying striped tops for a while, at least until I can comfortably splurge on Saint James striped tops. My closet really has become all striped tops and little anything else. While I know it's my signature, it's actually kinda scaring me. I know these Gap tops will last me a long while (my H&M ones have lost their shapes over the year) so I'm going to try my hardest to buy new things or buy nothing at all. Robert said last night that my purchases and items that I take with me to the fitting room have become predictable. He has even started pointing out striped things in the stores to make the process faster.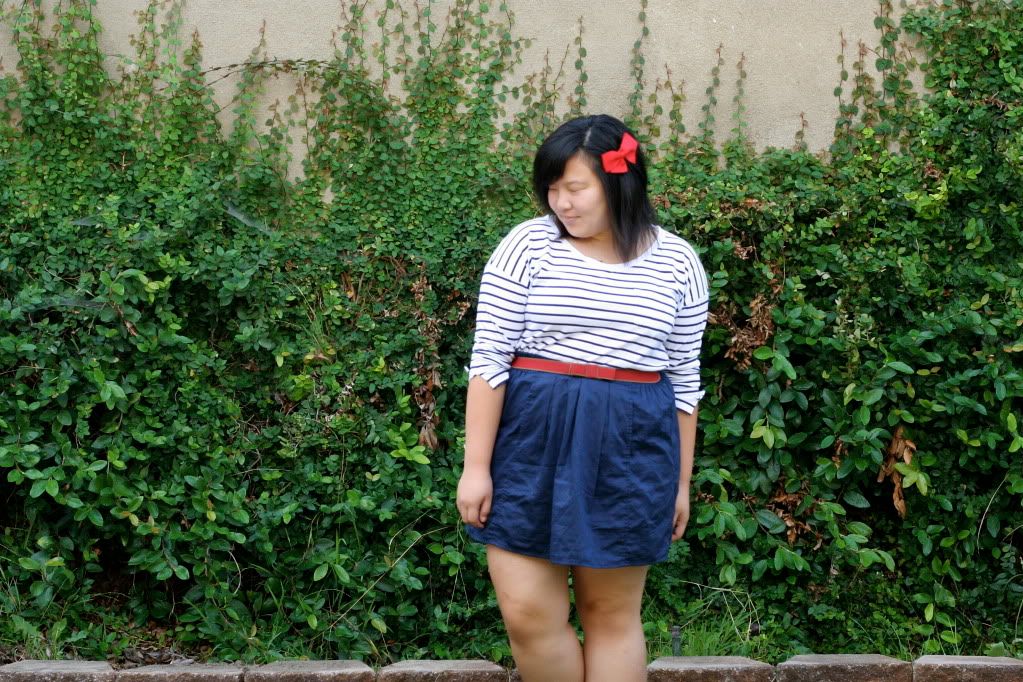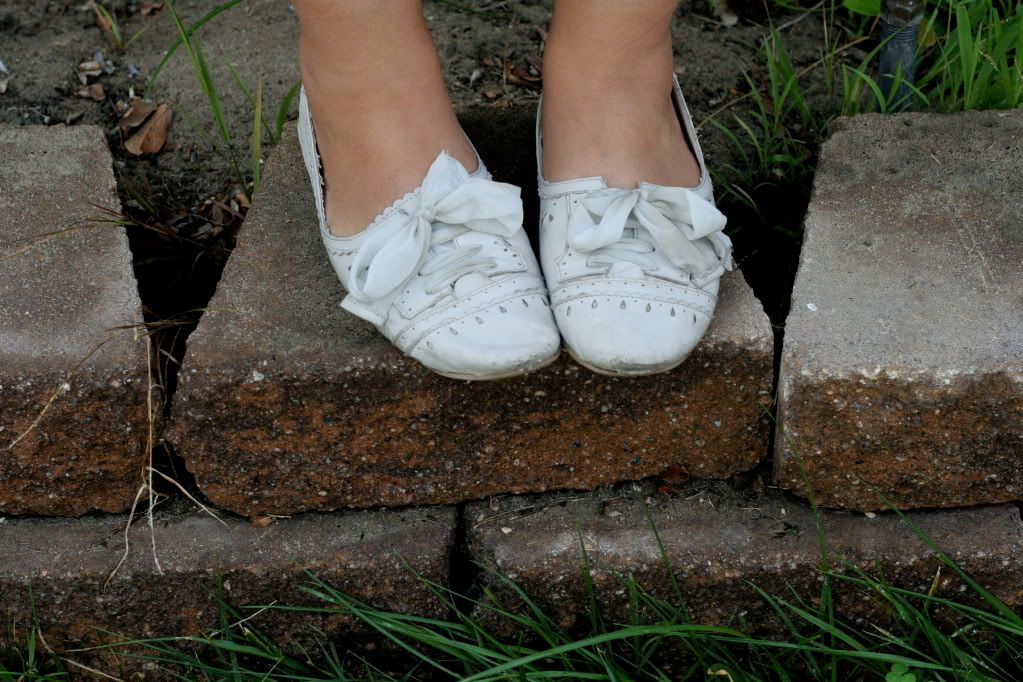 I can't believe it's October now. Time has really flown by. The weather has been crazy. Yesterday I saw two rainbows during sunset and lightening at night; and this morning I heard thunder but didn't see any rain. All the while it's still hot.
Until next post,
Jasmine
outfit: