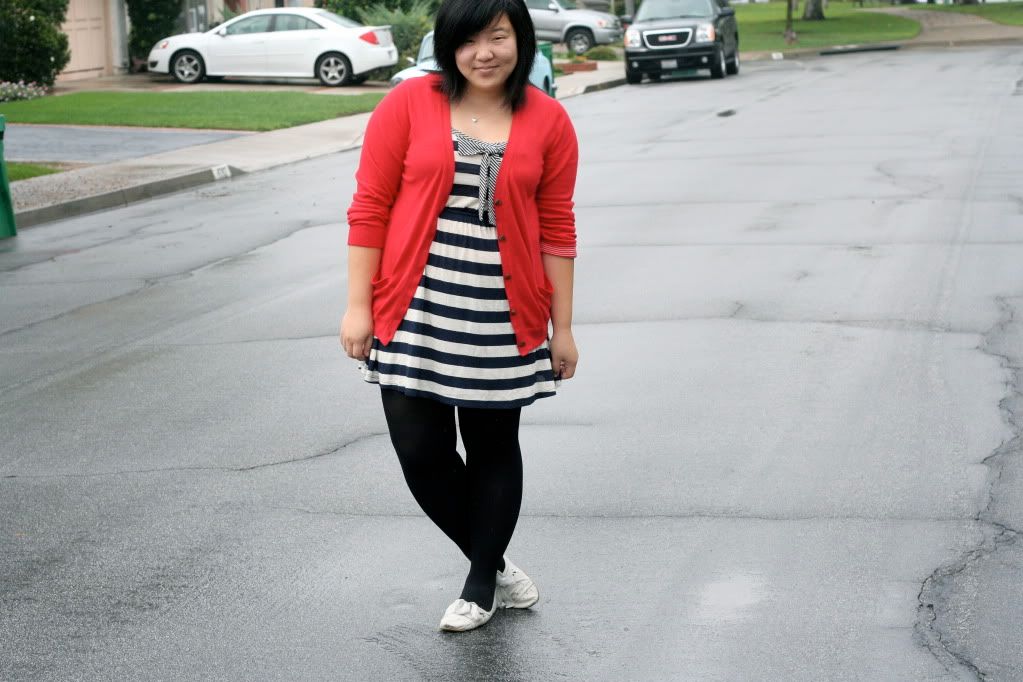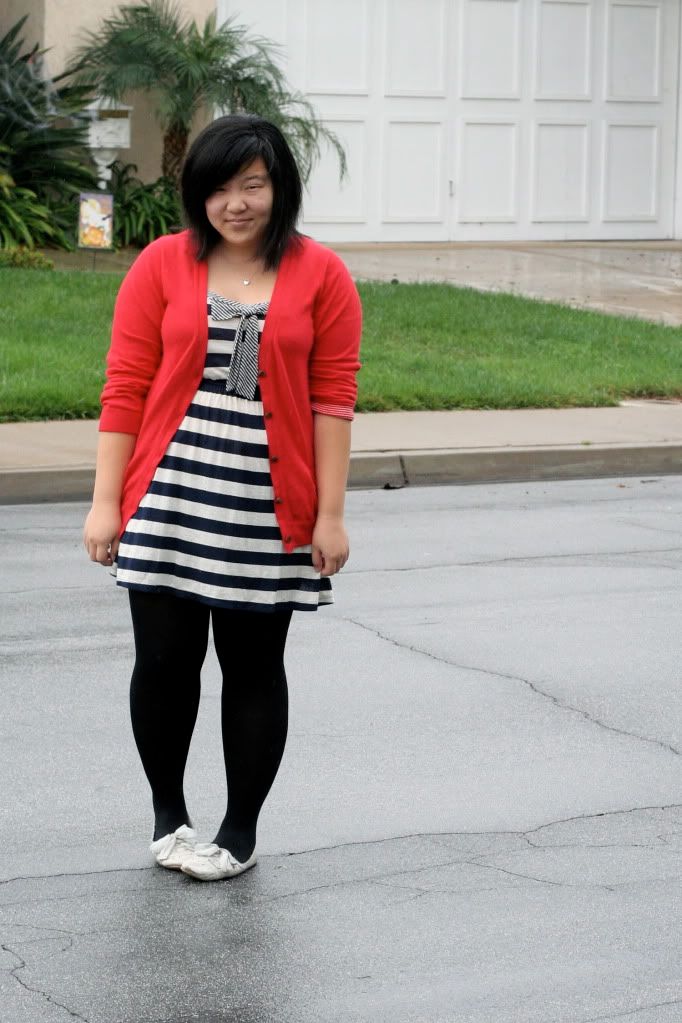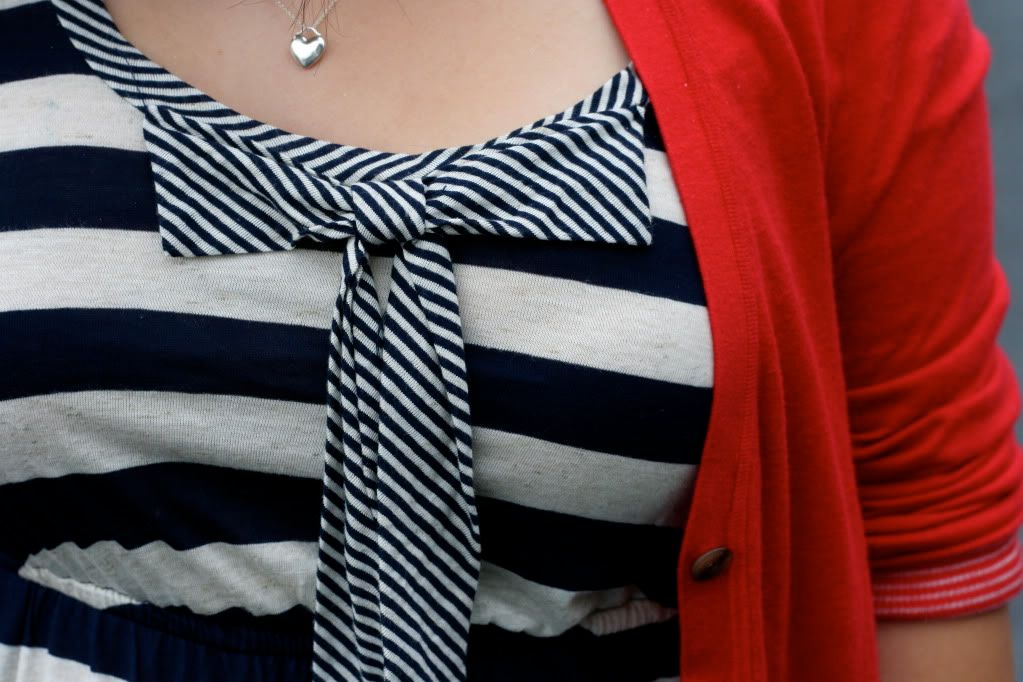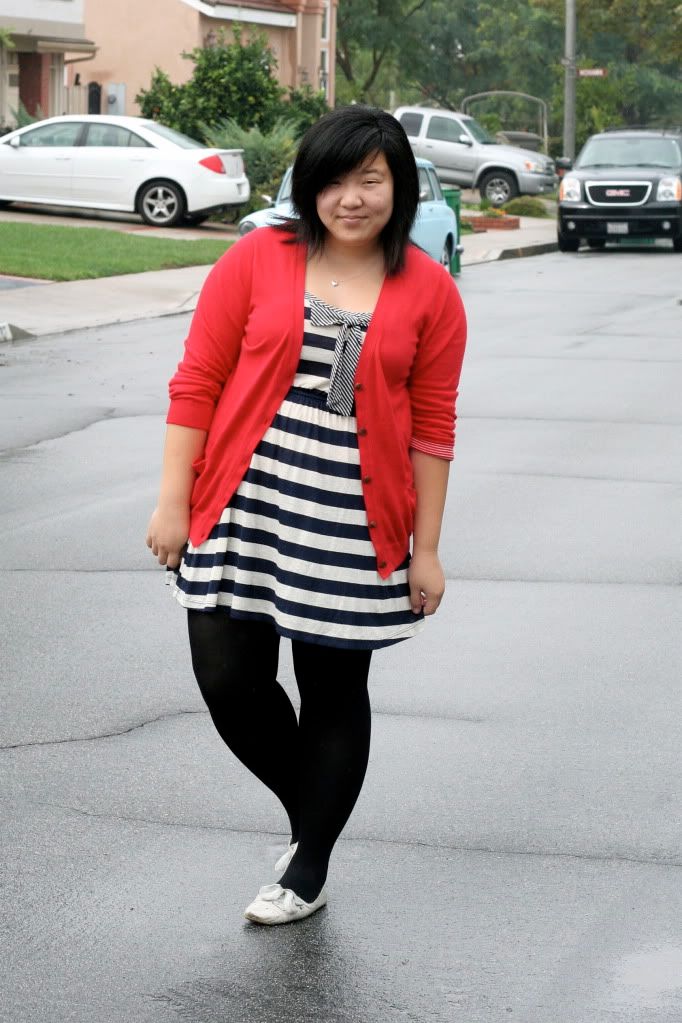 Hello!
I'm dropping in for a quick post (aka trying to procrastinate until the last moment possible). It has been weird not taking pictures or posting for over a week now. At the same time, it was really liberating and kind of refreshing not stressing about finding the time or a location to shoot outfit photos or how my outfit looks. For the nine days I was gone, I practically lived in my new denim leggings. I'll get around to doing a post on them one day soon.

When I bought my pair of denim leggings (for only $10), I also found this dress on sale at UO. I didn't even need to try it on to know that it was coming home with me. Isn't it perfect?! It's almost too perfect. I think this dress will become my go-to dress now. I tried to style it with a belt, but it just doesn't need one. And it has pockets! In the Spring and Summer, you'll be able to see the cute ruffle detailing on the straps. But for now, I'll just pair it with my newest red cardigan that I got on sale at Gap for $11.

Well I had better get started on studying for my last midterm. See you all real soon!

Until next post,
Jasmine
PS. I'm really liking putting the text after the photos. It relieves the pressure of filling up the spaces in between photos.
outfit:

red cardigan -- gap; striped dress -- uo; tights -- f21; flats -- topshop