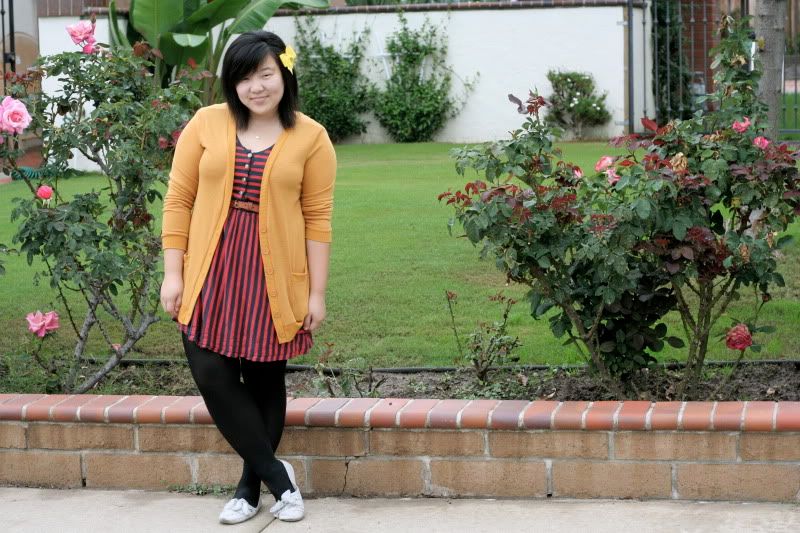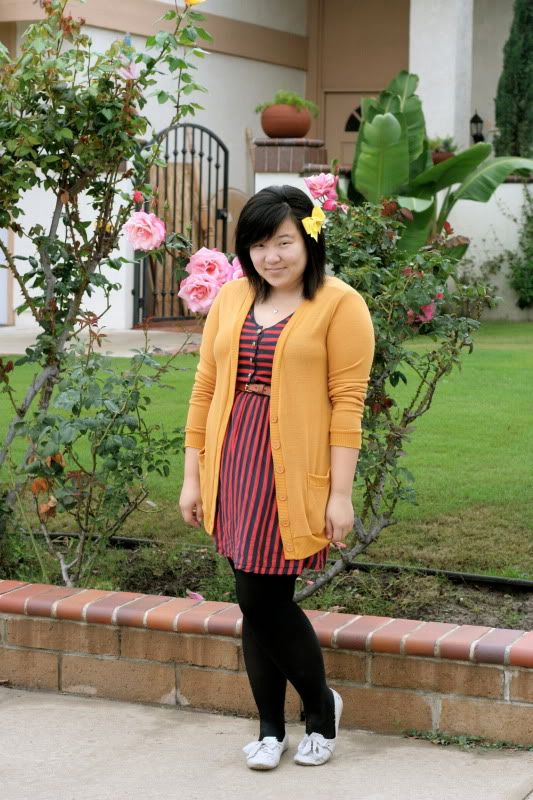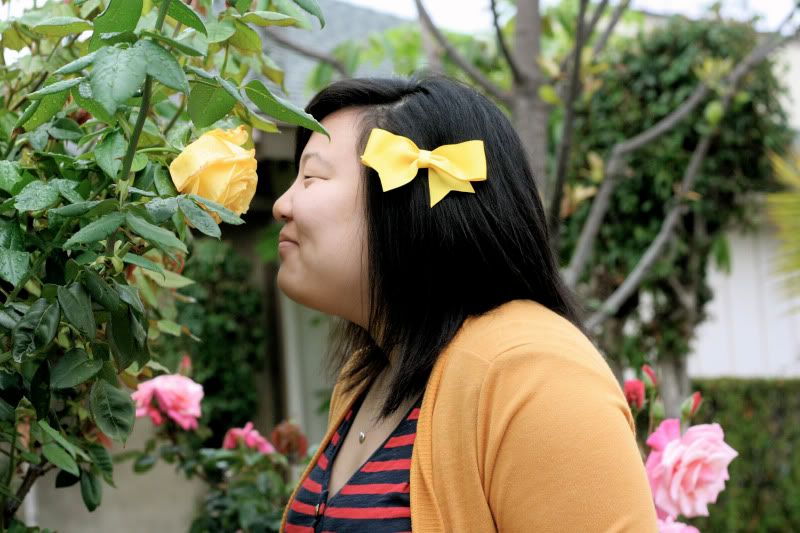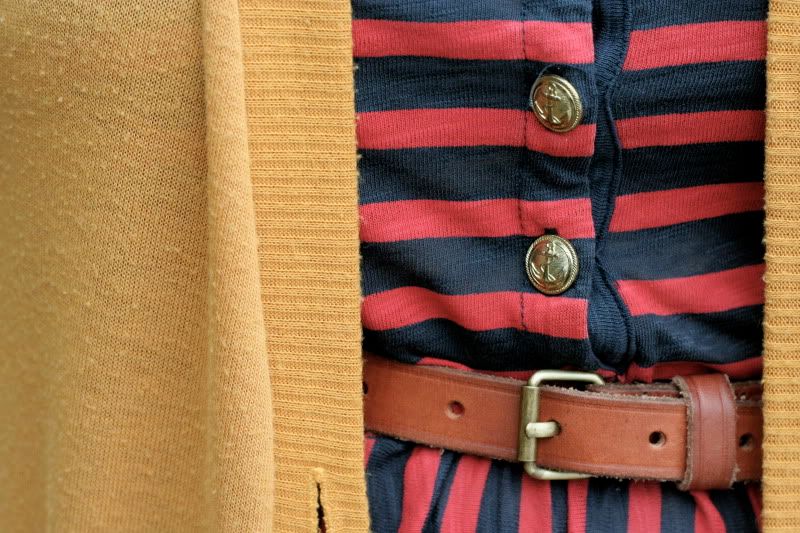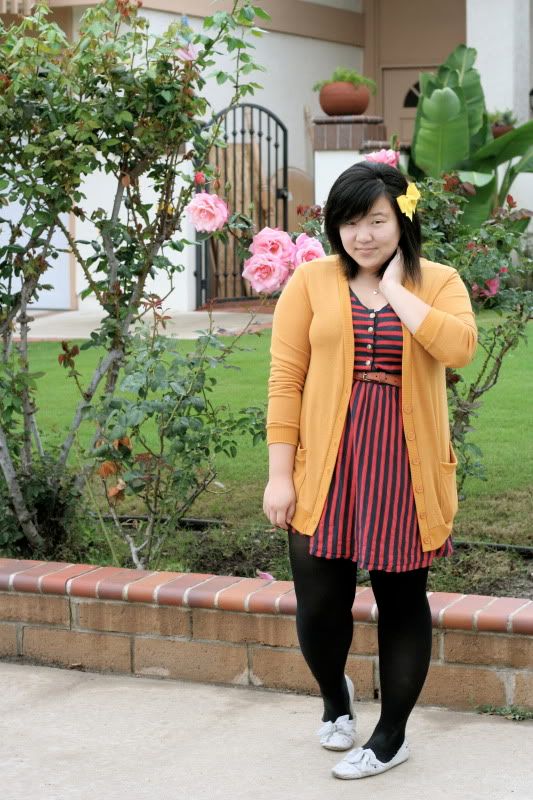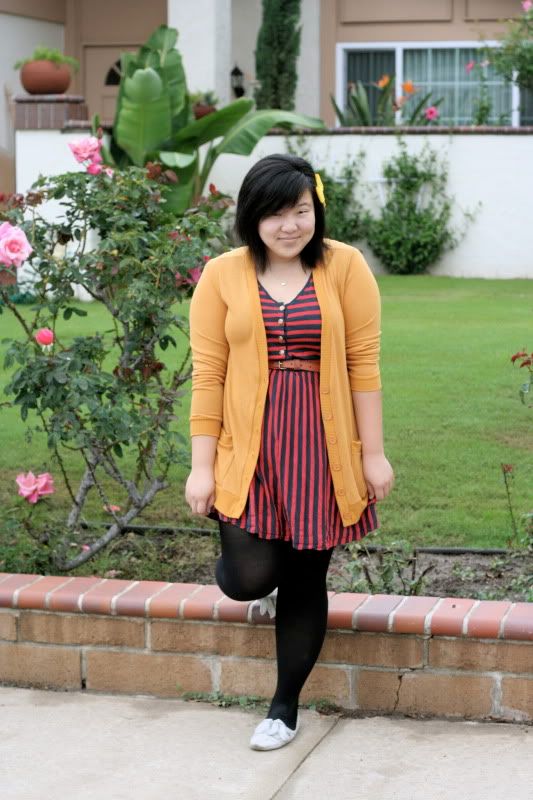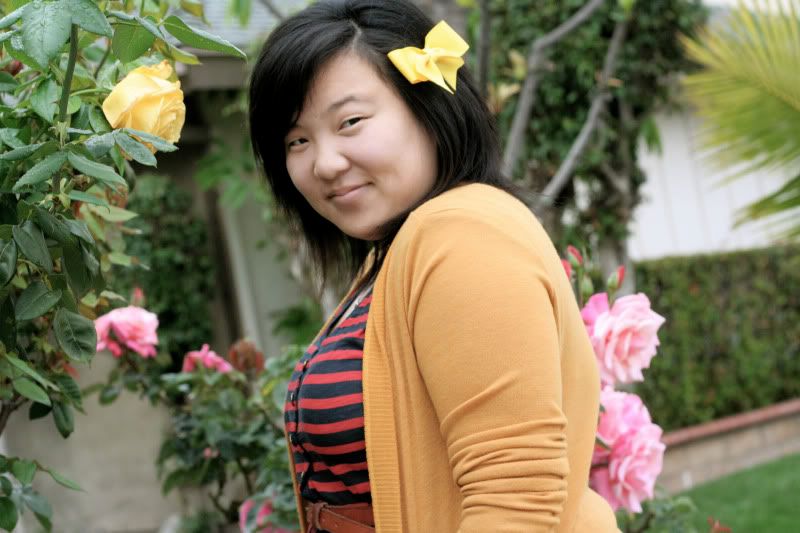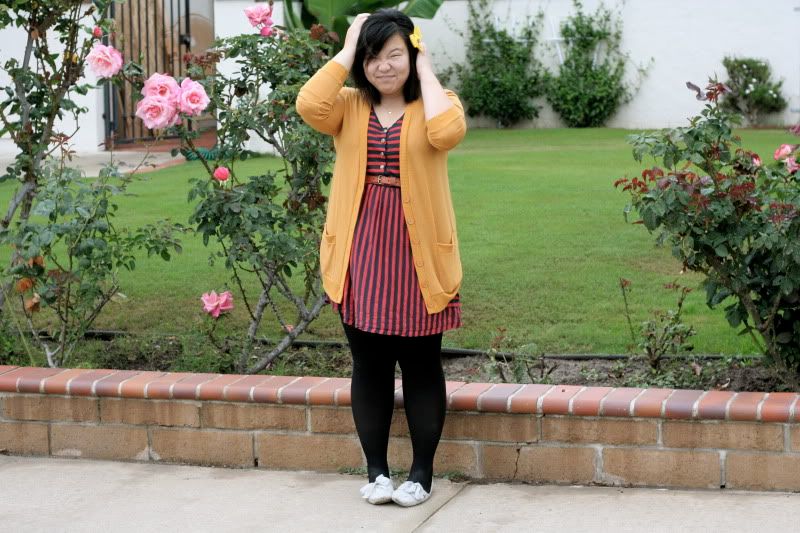 Hello!
The craziness of school is over for now. It feels so good to be done! Now I can go back to worrying about trivial things like my outfits and how my mission of eating healthy meals only lasted one day. I only have to worry about a few papers until finals in December so I hope I can get my eating and sleeping habits back on track because they are both ridiculously out of sync.
Jen
and I must be on the same fashion wavelength since both of our recent posts featured mustard yellow, navy, and brown together. Not that I'm surprised. We are the
Dynamic Duo
after all. I even wore this color combination yesterday with my denim leggings. I took photos of my outfit yesterday, but I'm hesitant to post them. Maybe I'm just being silly and vain, but I don't find denim leggings are all that flattering on me. And so I don't feel comfortable posting those photos. While they were super comfortable to study/live in last week, I'm still not sure if they suit me all that well. I do like how I don't have to worry about hemming the bottom, but I just feel like full, colorful skirts are more flattering on me and suit my personality more. Maybe I'll just save those photos for a rainy day.
I feel like I'm fully embracing Fall this year. I have become
obsessed
with mustard yellow, navy, red, brown, maroon, and forest green. I always envied those who had "real" Fall/Winter wardrobes, but now it looks like I'll be starting my own this year. While I probably won't be collecting winter coats just yet, I'll just continue to play around with these darker colors. It's definitely a nice change from my usual pastels and neutrals. My goal this season is to find a cardigan in each of those colors (maybe two). I bought this cardigan about a year ago and am just starting to really use it. Please California keep up with this cool weather.
Until next post,
Jasmine
PS. One of the kids said I looked like a clown in my outfit because of the red and blue stripes.
outfit:

dress -- zara; cardigan -- uo; belt and flats -- topshop; tights -- f21; bow -- etsy