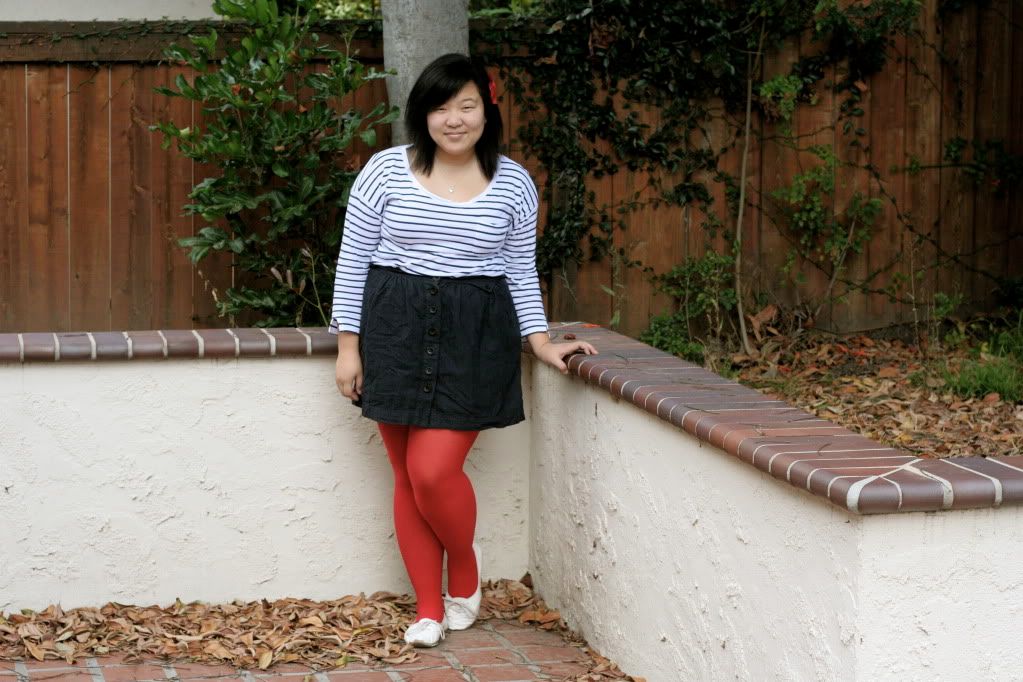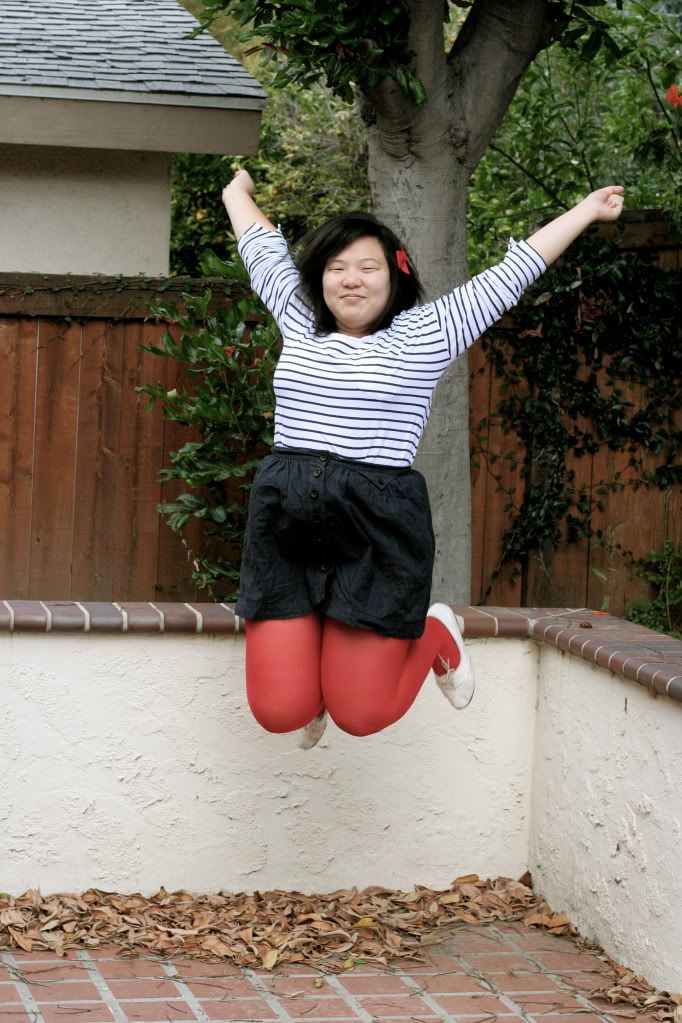 Hello!
So if you follow me on
Twitter
, you would know that I finally found a pair of red tights and wore them to work yesterday. I was a little apprehensive after the comment that I looked like a clown in
this outfit
, but there were no crude remarks yesterday. In fact, one girl even said she liked them. I was so relieved since I plan on wearing these tights a lot more and on buying other fun colored tights.
I was cleaning out my closet a few nights ago when I found this skirt at the bottom of my skirt drawer (which explains the wrinkles). This was one of my first high-waisted skirts ever, and it feels good to be in it again with a different approach to it. I definitely need to start mixing old favorites with new favorites so that pretty much everything of mine becomes a favorite. I'm sorry if you're sick of seeing these Gap striped shirts. They are just too comfy not to wear week after week. I have actually stayed away from buying striped tops. Now I just need to get myself to stray away from wearing them so often.
Lately, I have been finding myself wishing Winter will come quicker. I want to be bundled in layers and gulping hot chocolate like it's water. Of course being the Southern California girl I am, I'll probably regret saying this a week into Winter.
Until next post,
Jasmine
outfit:

striped top -- gap; skirt -- uo; red tights -- target; flats -- aldo; bow -- etsy