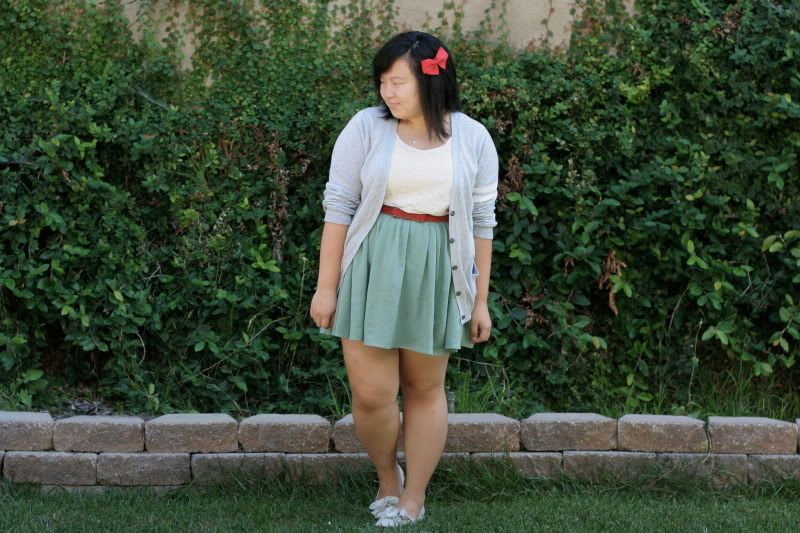 Hello!
Thank you to everyone for putting up with my anxieties and frustrations lately. I think I'm okay now. Work has gotten a lot better after I bought a bunch of coloring books (only $1 each!) and craft supplies from Michael's. I just need to keep the kids busy so they stay out of trouble. Now I can stop stressing about work and start stressing about school, which to me is now a lot easier to handle. I have midterms coming up in a few weeks so I'm sorry if posting slows down a little. I still don't know which direction I want to take my blog, but I think I'm just going to go with the flow. I want to keep blogging and that's what I'll do.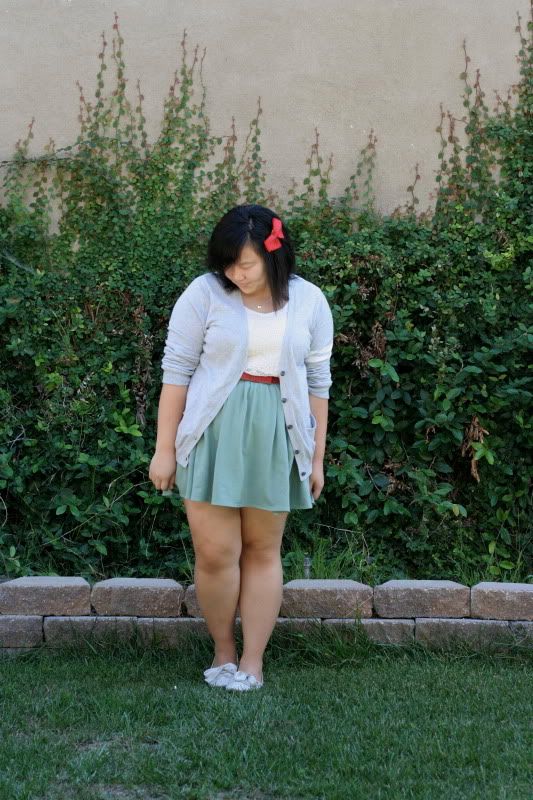 I'm thinking of doing another 21 for 21 challenge this season, but with the weather being so bipolar lately, I don't think it'd be a good idea right now. I'll probably get to it once the weather stabilizes. One of the items that will definitely be a part of this upcoming challenge will be this green skirt. I love it so much that I bought the peach version (which arrived in the mail today), and am thinking of picking up another color or two.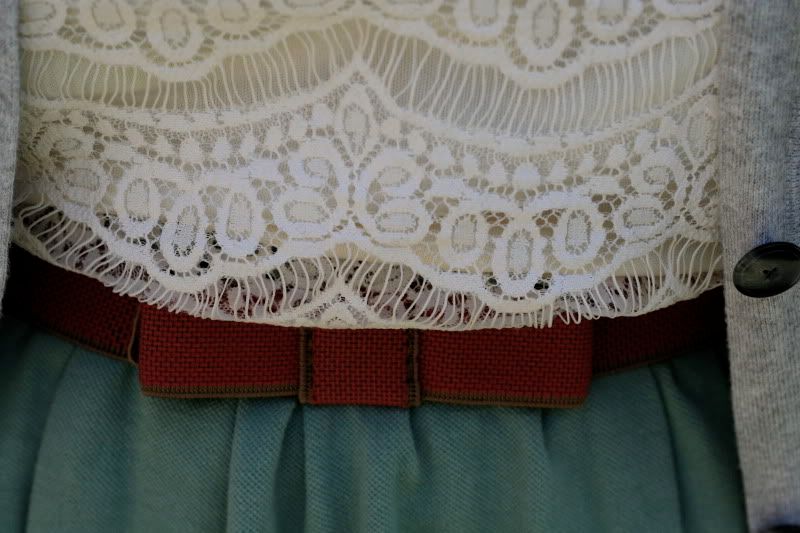 In the middle of taking these photos, I realized that I had already worn this tank this week. It was already past 12:15 (I need to get to work by 1:00) and I hadn't eaten lunch yet, so I didn't have time to change. I remember being teased in elementary school once for wearing a top two days in a row (I was kind of a loner back then...), but we're adults now and I'm pretty sure you've worn a top twice in a week before. Don't worry, I won't tell if you don't. I really need to start buying more lace tops since this is my only one. More lace, less stripes.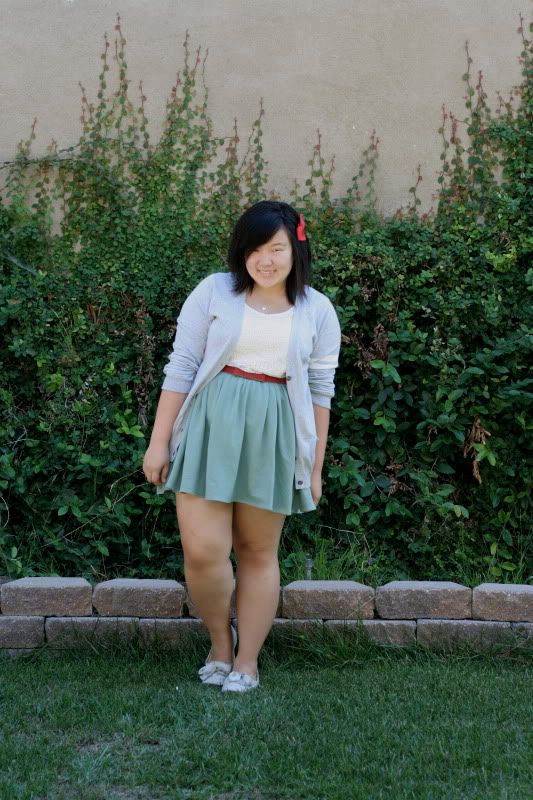 I hope everyone has a wonderful weekend! I don't have too much lined up other than catching up on my classes and working. I'm off to watch the latest episode of Project Runway now!
Until next post,
Jasmine
PS. Don't forget to enter the
Transient Withdrawal Fall Giveaway
!
outfit:

cardigan -- gap; lace tank -- f21; bow belt -- anthropologie; red bow -- etsy; green skirt -- aa; flats -- topshop