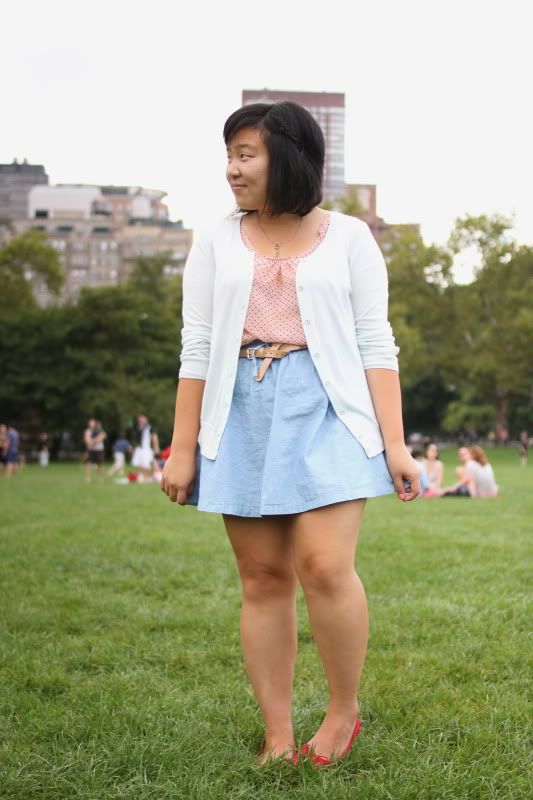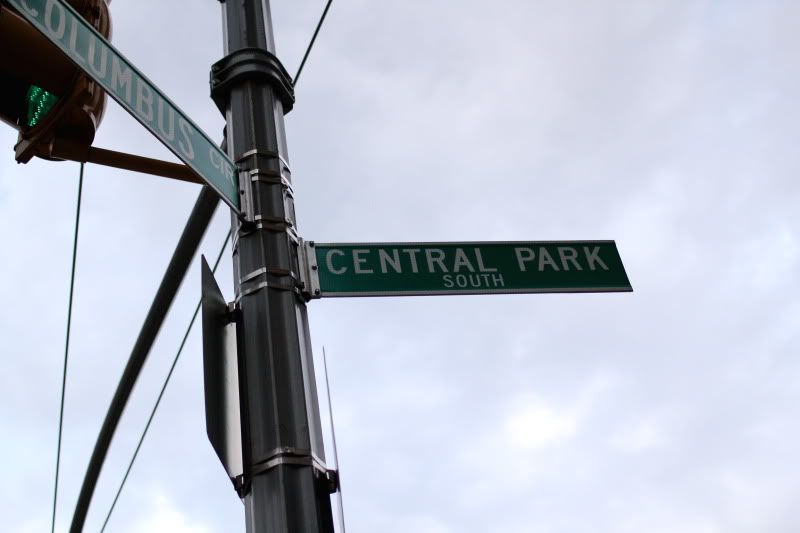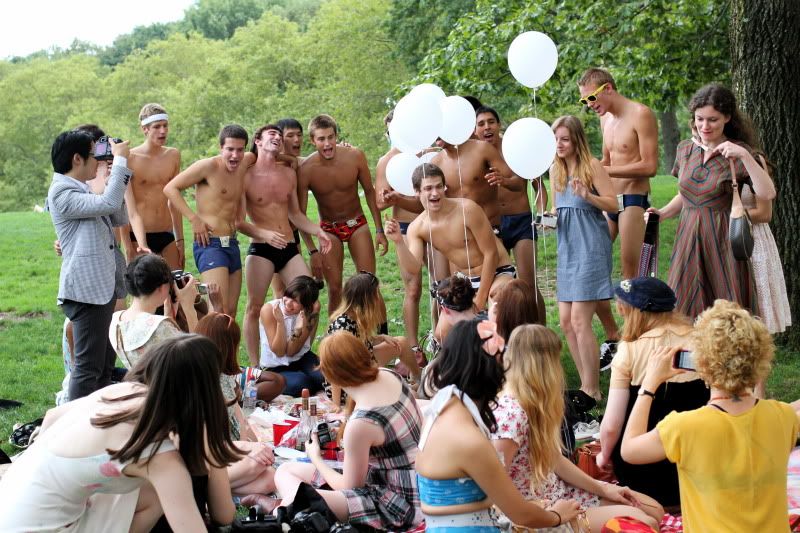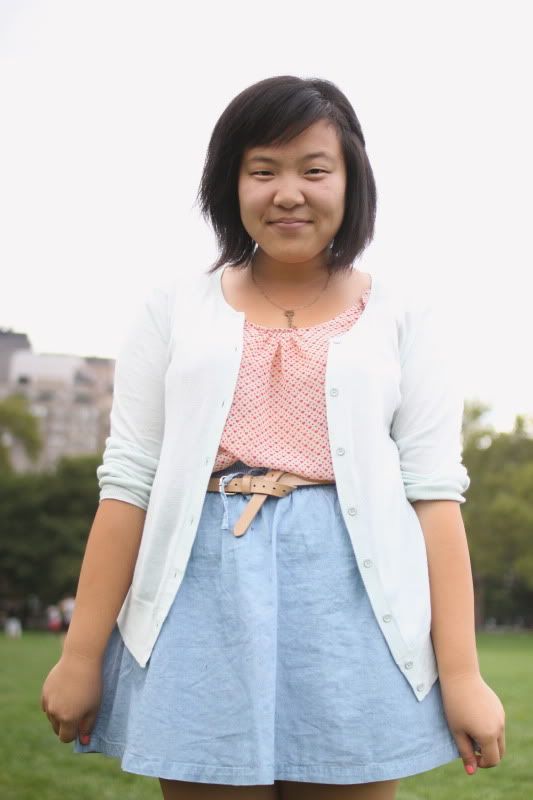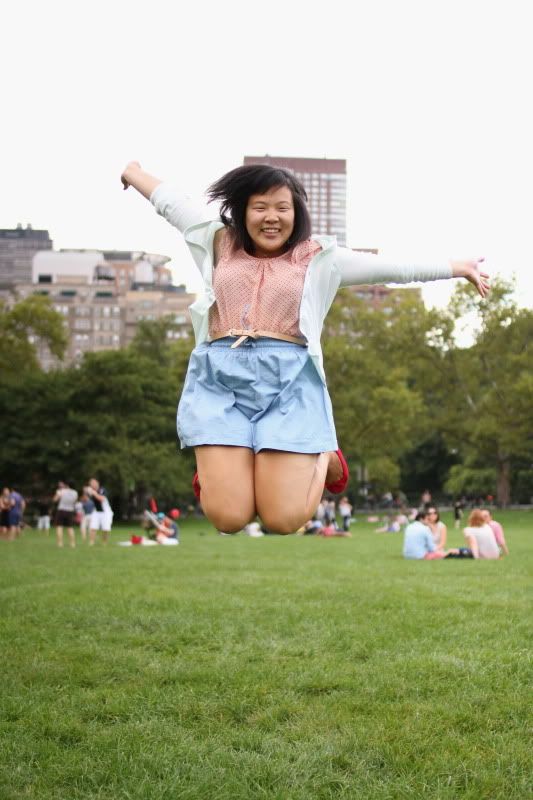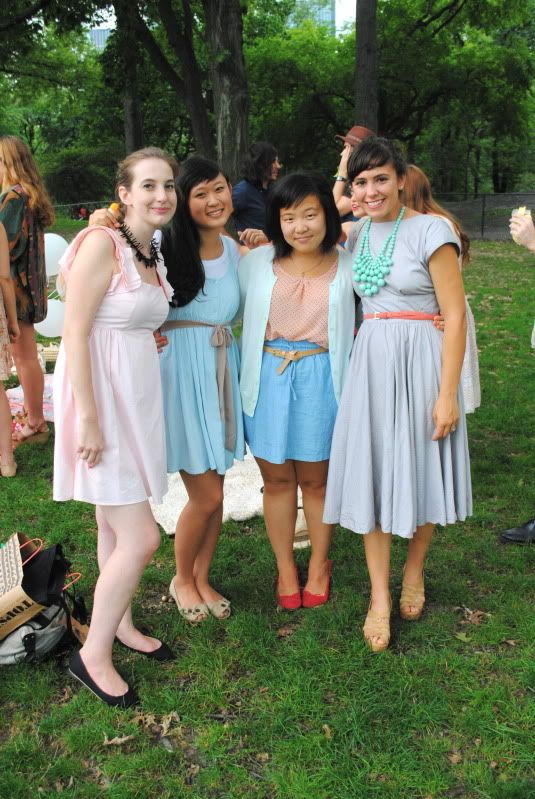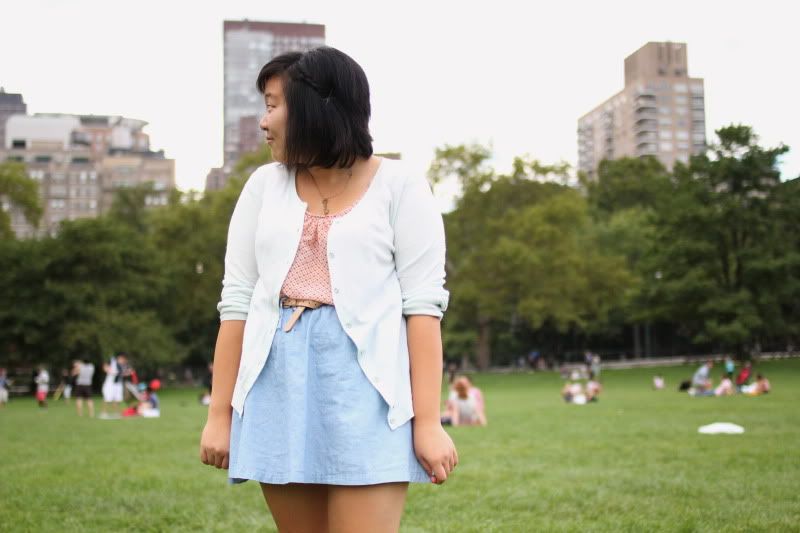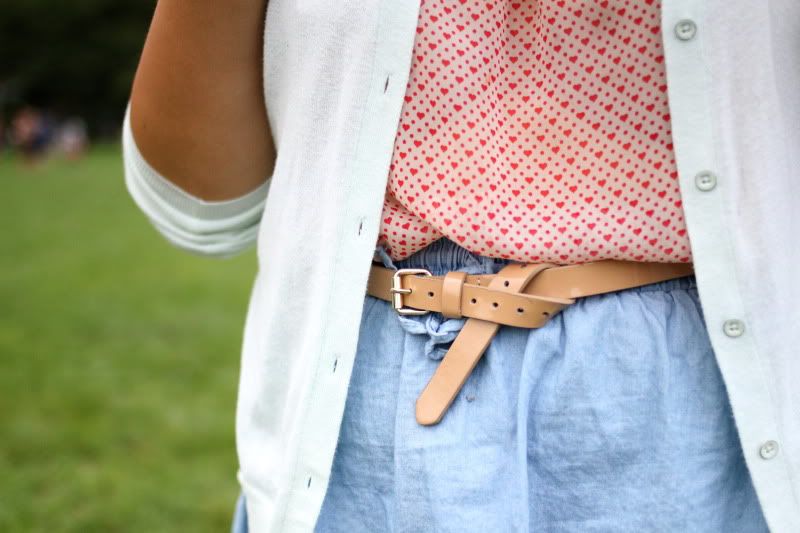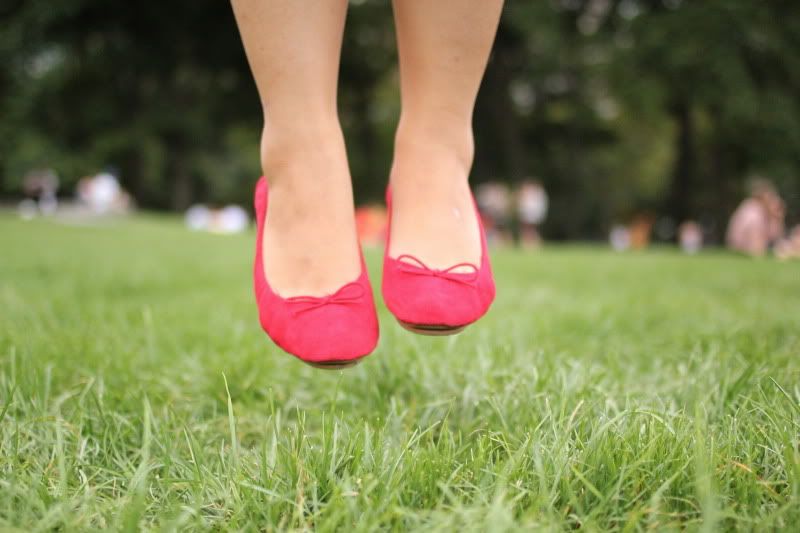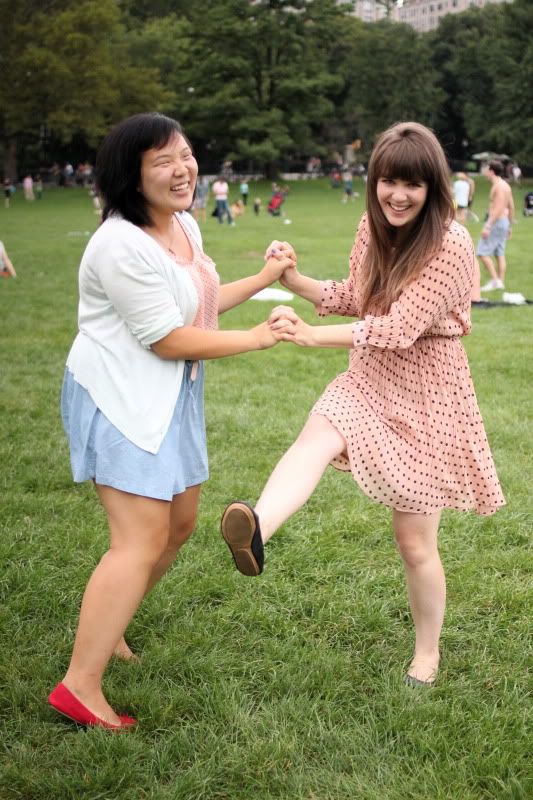 cardigan, belt, and shoes - gap / blouse - zara / skirt - cotton on
Hello!
On Saturday,
Jen
and I headed into the city and our first stop was SoHo. That weekend we were hunting for a Dynamic Duo item (but a separate post on that later). We met up with
Emily
for some shopping and lunch at the SoHo Cafe. Jen and I did some major damage to our bank accounts in Topshop (just like last year), and I'm seriously regretting not buying more basics from Uniqlo. I might just be having an affair with Uniqlo (sorry Gap, but Uniqlo's t-shirt is just so soft. Why did I only get one when it was on sale for $5?). I'm definitely stocking up there on my next trip to NYC.
After shopping, lunch, and a quick pitstop at Starbucks, the three of us made our way to Sheep Meadow in Central for the Very Stylish Picnic. I've been saving this outfit as soon as I RSVPed to the event. This is actually the blouse I wore for when I was interview for my current job. I've definitely worn it quite a few times but I wanted to wait until NYFW to debut it. It was not easy having to wait, but now I can wear it out all I want. I adore the heart print and how light it is. It's got some ruffle sleeves too that I will have to show you all one day. I also can't wait to get more wear out of this light denim/chambray skirt!
The best part of this event was definitely getting to hang out and meeting bloggers from all over the country (and even some international bloggers!). I loved popping bubbles with Hope from
A Flattering Tale
, meeting Veronika from
Tick Tock Vintage,
and being silly with
Tieka
. I spent more time with the last two after the picnic when we grabbed dinner at Vynl in Chelsea. That night was also our last night in the city so after dinner, Jen and I went to Times Square so I could pick up some souvenirs for Robert. We had loads of fun at the M&M store that had a personality/mood detector that pronounced that I had a fiery personality but was a little nutty!
Until next post,
Jasmine