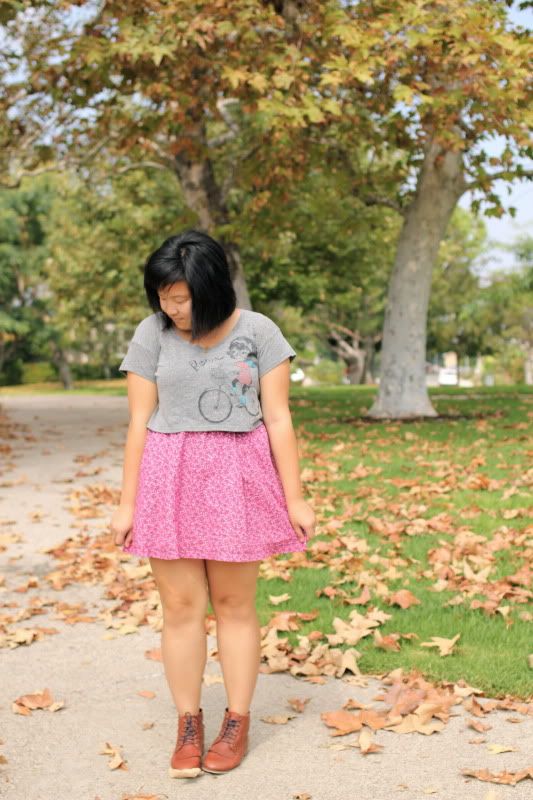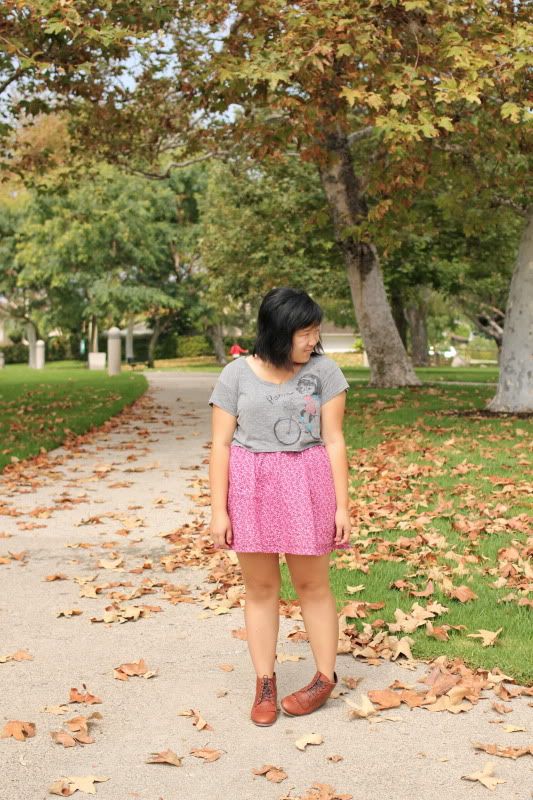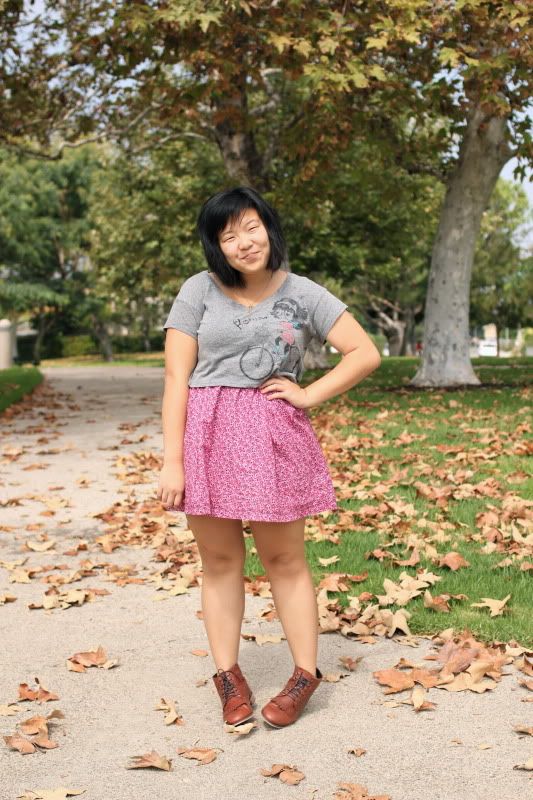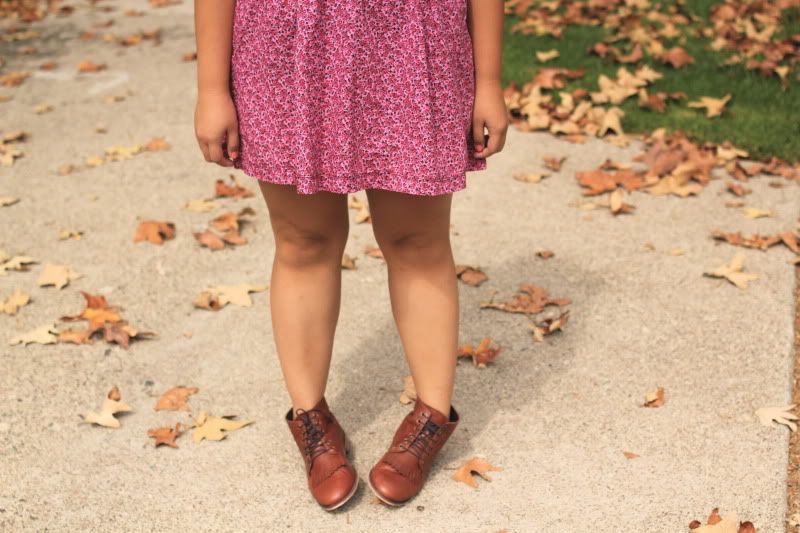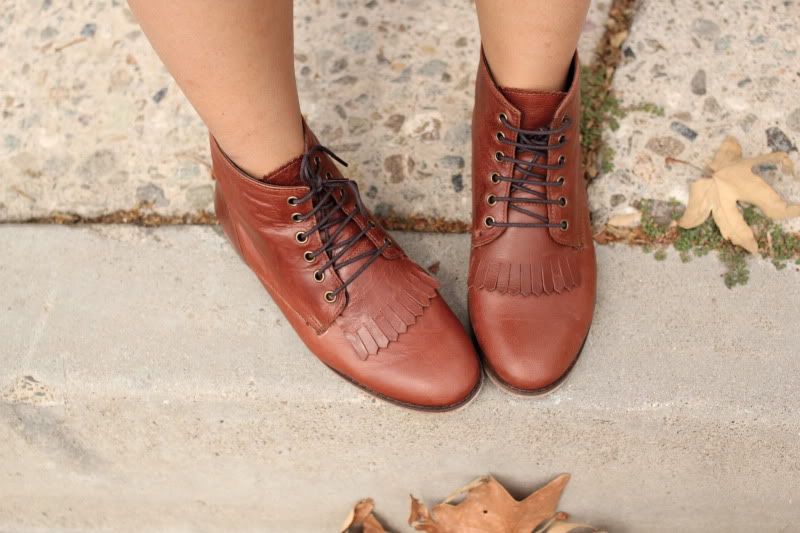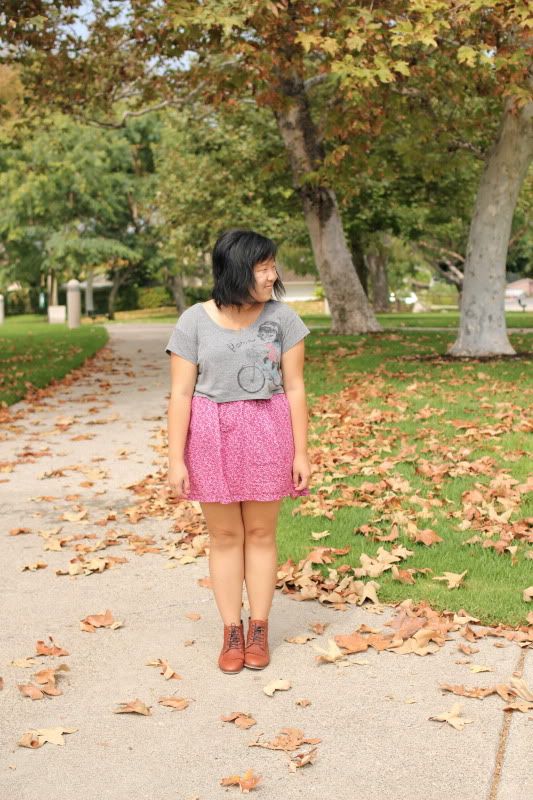 top - f21 / dress - victoria's secret / boots - topshop

Hello!
Fall is almost here! What better to welcome the new season than with a new pair of boots? These are my first pair of boots
ever
and I am in love. They're definitely more practical that my first pair of heels (which after NYC, I am currently swearing off of for a while). They're so comfortable and I love the fringe detail in the front. I was pretty hesitant about buying these while I was in NYC, but
Emily
and
Jen
kept reassuring that they would be a good buy/they looked good on me/etc. I'm so glad I decided to buy them because I can't wait to wear these with floral dresses, with tights and socks, and with denim shorts. I actually wore this outfit right after I got back from NYFW last week. I feel like if anything has changed about my closet, it's how diverse my shoes have gotten. Last year, I think I wore a pair of shoes to death and repeated the process pair after pair; but now, I have so many more options. I'm beginning to see just how important shoes are to an outfit. These are definitely the first of many flat boots to come! I'm already looking for my next pair (I'm thinking some desert boots?).
These boots definitely have some magic in them because I think my style is starting to change. It's like always sticking to vanilla ice cream because it's classic, but then you discover other flavors, like coffee and green tea, and suddenly ice cream is much more delicious and fun. I definitely want to add some more rugged pieces into my closet now: I'm craving structured jackets, military green things, gold buttons, plaid, etc. Robert says I'm starting to dress more like my age now too (well maybe not in this particular outfit). I don't know why but he has this thing against cardigans. He thinks they're sloppy, and maybe he's right because I definitely feel more put together in jackets now (but cardigans are still a closet staple and always will be--they're just so cute and comfy!). Anyway, all this change is making me excited about clothes and blogging again. Who knew change could be so fun (and so expensive)? I think my new goal now is to become more of a style chameleon--to be able to put my own spin on different styles.
Here's to a new season! I'm actually super excited!
Until next post,
Jasmine