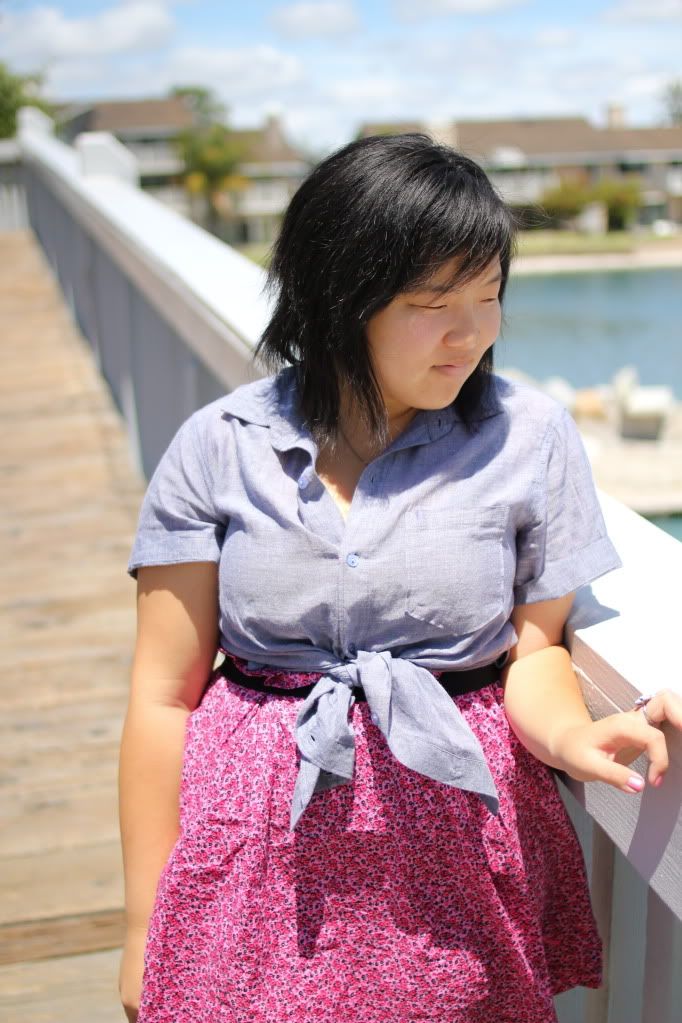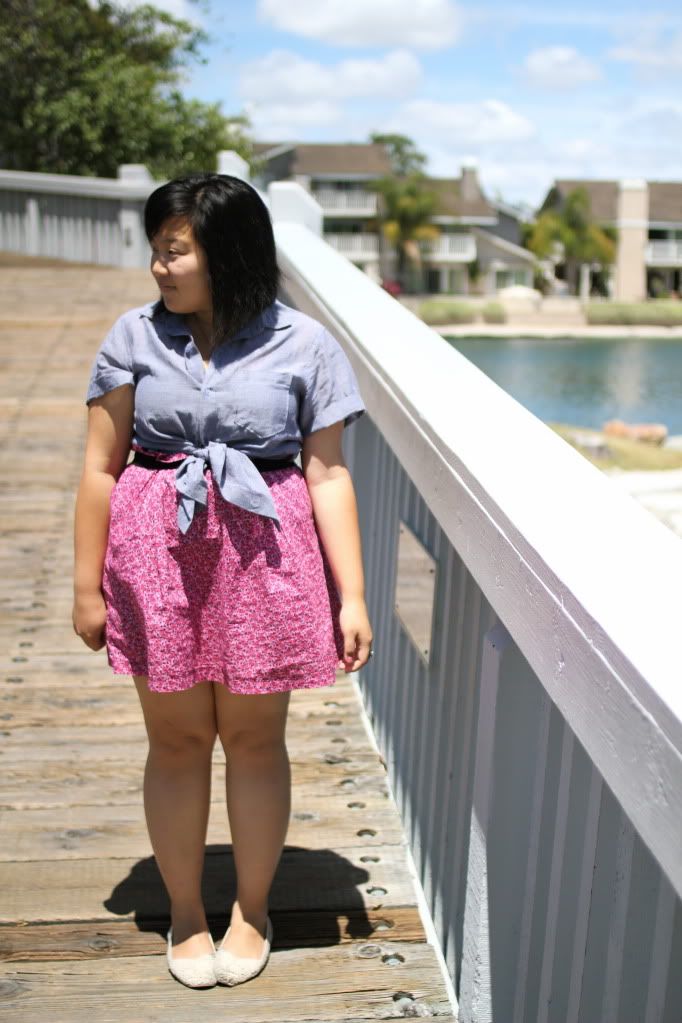 outfit: dress -- victoria's secret; chambray blouse -- uo; shoes -- aldo; ring -- f21

Hello!
I've had this chambray top for a few weeks now and finally got around to styling it. When I got it, I knew I'd be wearing it like this. It's so soft and comfortable. I've been looking for one since last Spring and it was waiting in UO's sale section all along. Robert said this made me actually look like a teacher. I'm pretty sure I'll be wearing it to Thursday's interview tucked into a skirt and black tights since it's the only button down blouse I really own that isn't from my piano recital/orchestra days. I have been loving this tied-blouse-over-dresses/skirts look. It's just so casual and summery. I now want to find a gingham plaid button down to do this with too.
These next few days are going to be crazy with studying for finals, taking those finals, working, preparing for my interview, and getting back on track with my diet. Last week was a complete fail, so I'm letting it go and making this week count. The next time I'll update will probably be after all this chaos is over. I've been feeling more anxious than usual lately. I don't know what I'm more afraid of: finals or what comes after finals. I feel like I'm on a ship seeing black clouds in the horizon, preparing for some hurricane that will come my way...Good luck to the rest of you with finals this week!
Until next post,
Jasmine