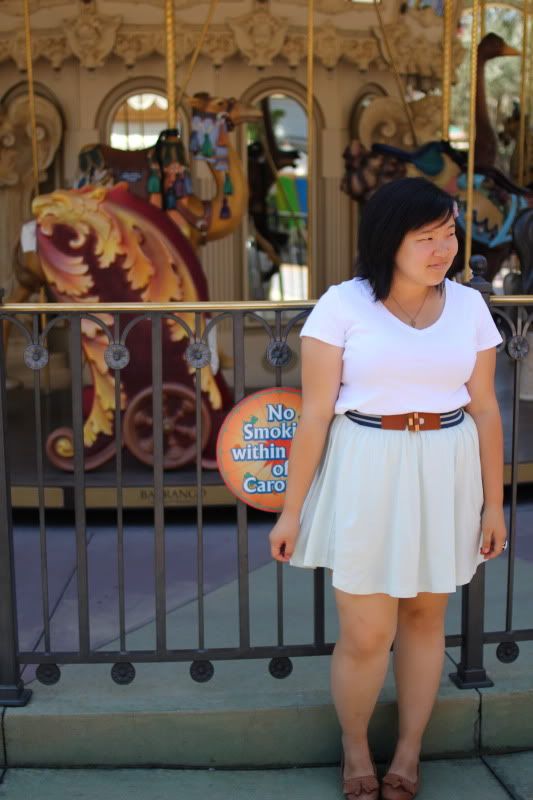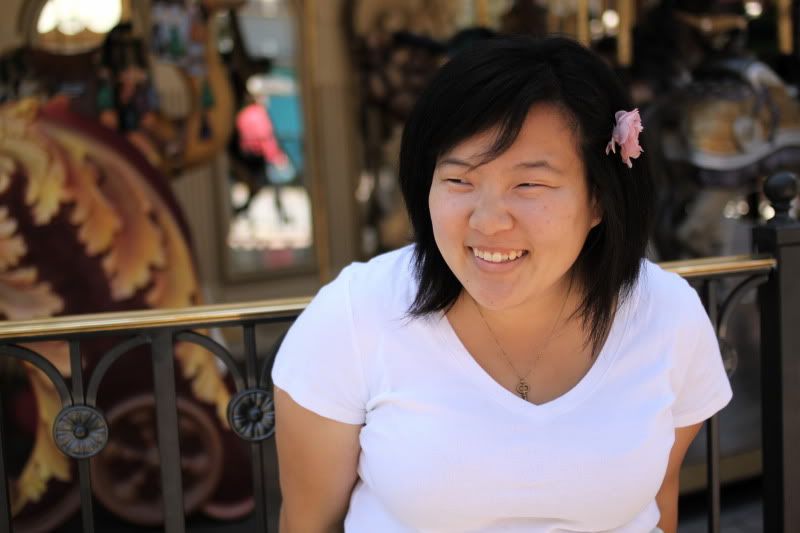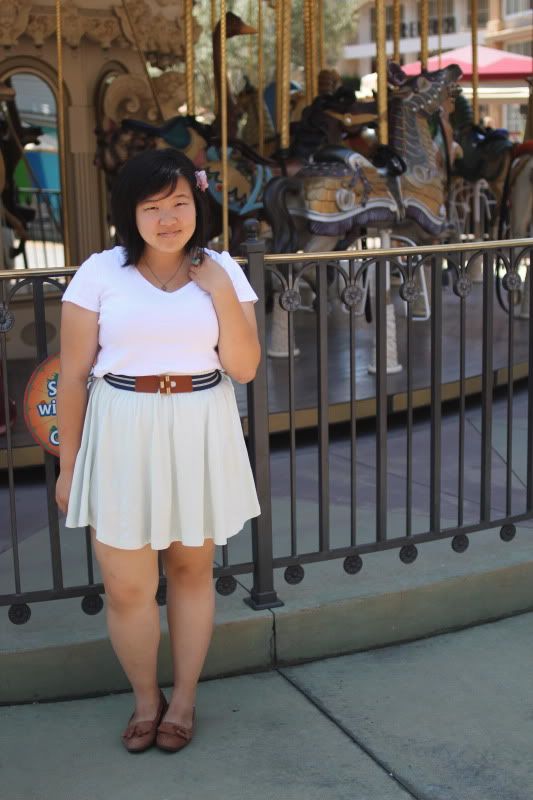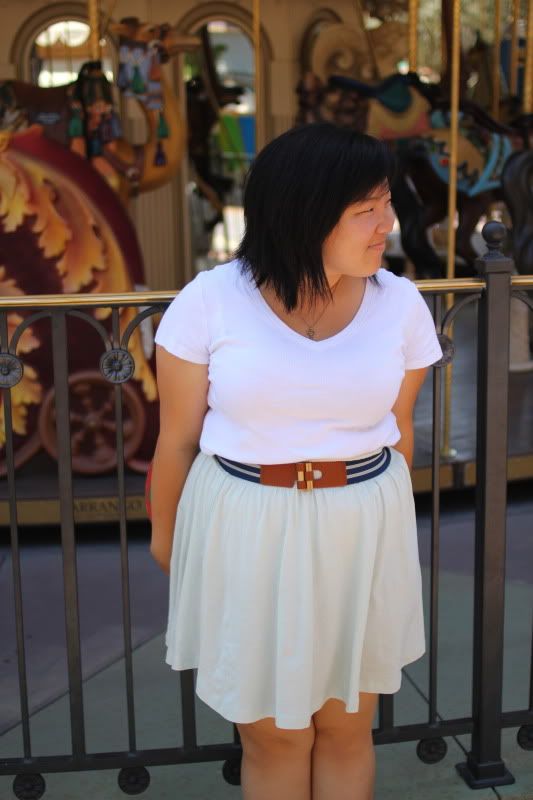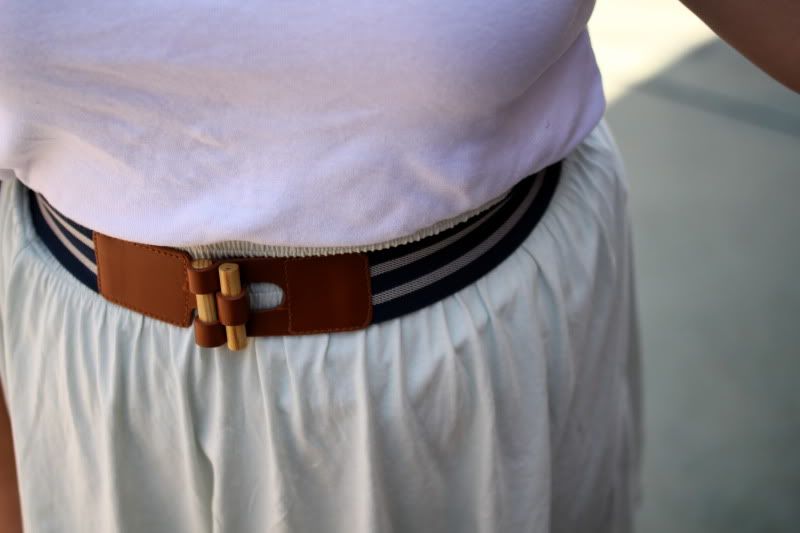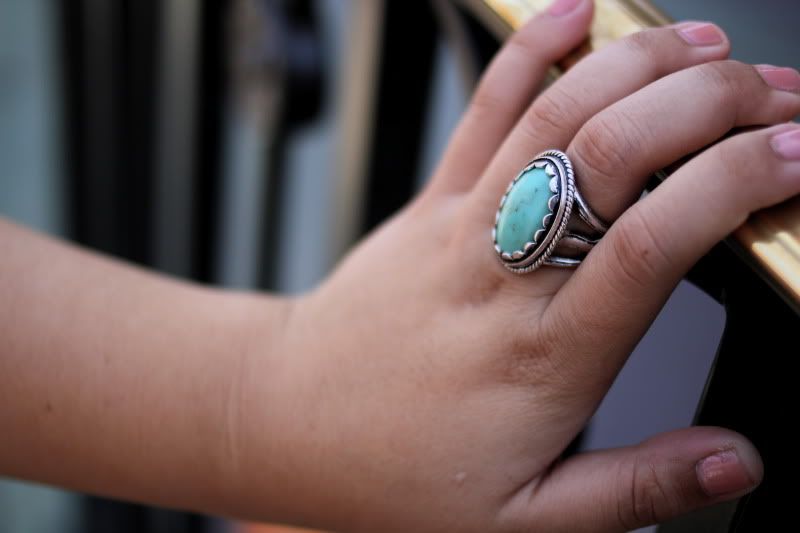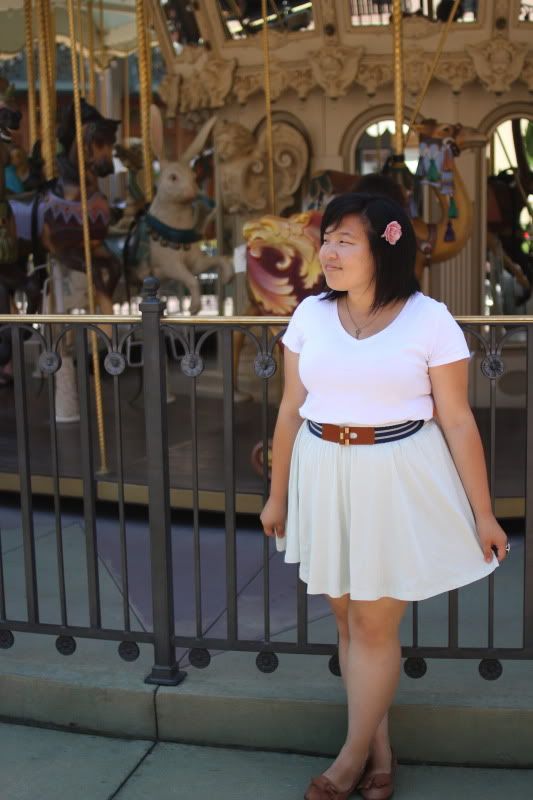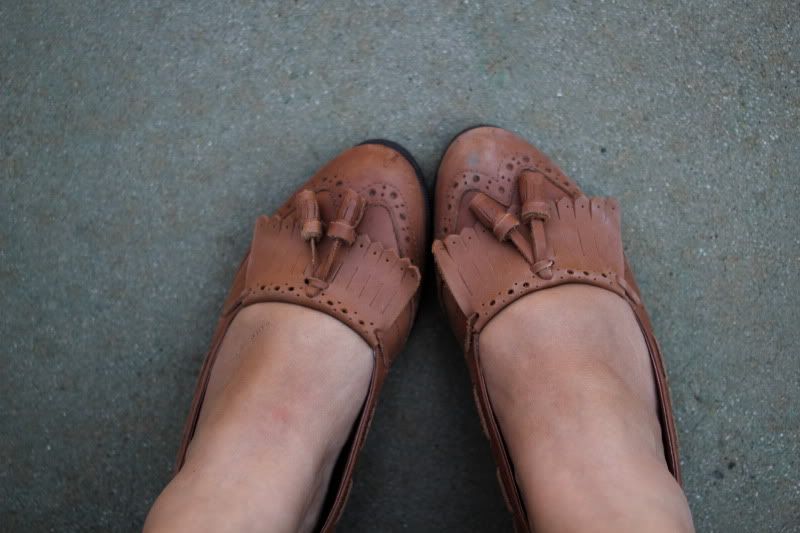 outfit:

top -- gap; skirt, flower hair pin -- h&m; belt -- uo; shoes -- aldo, ring -- won from giveaway
Hello!
This is a super basic, super easy outfit. A white tee with any bottom is usually my uniform on days when I'm not taking blog pictures. Robert was rushing me out the door so this is the outfit I ended up with. I didn't even have time to grab a bow on the way out, but thankfully I had a few accessories in my car: this ring and this flower hair pin. I probably should leave some bows and other accessories in the car because I change my mind so often.
I wore this on Friday. I feel like I've been on-the-go constantly lately. I just don't have as much time to sit in front of the computer anymore. Normally I have posts scheduled, but I'm not complaining though. It's been nice spending quality time with the family and catching up with old friends/coworkers--aka having a life. Our house remodeling project has brought our family a lot closer together. It's been really fun giving life back into the house that has held 16 years of memories. I've always loved interior design. I even considered it as a career option, but when I was a freshman in college, the real estate market decided to crash and it just wasn't very practical. Our house won't be finished for months, but when it's done I'll invite you all over for a house re-warming.
Until next post,
Jasmine