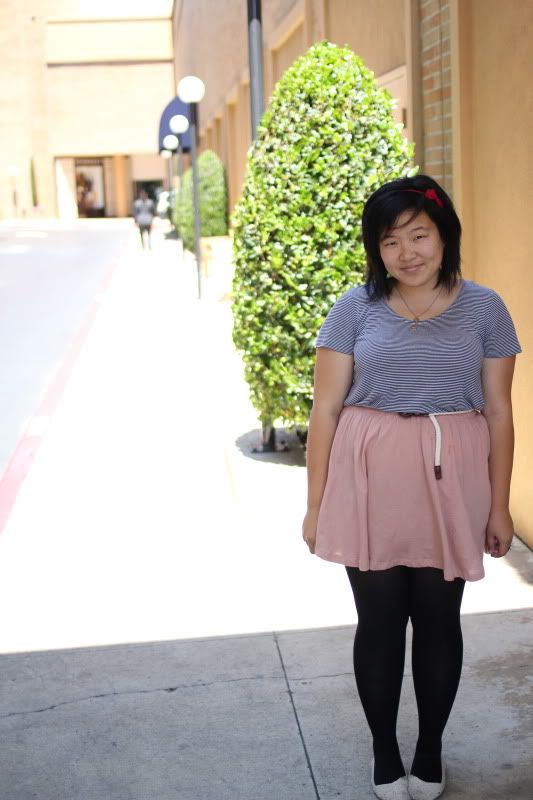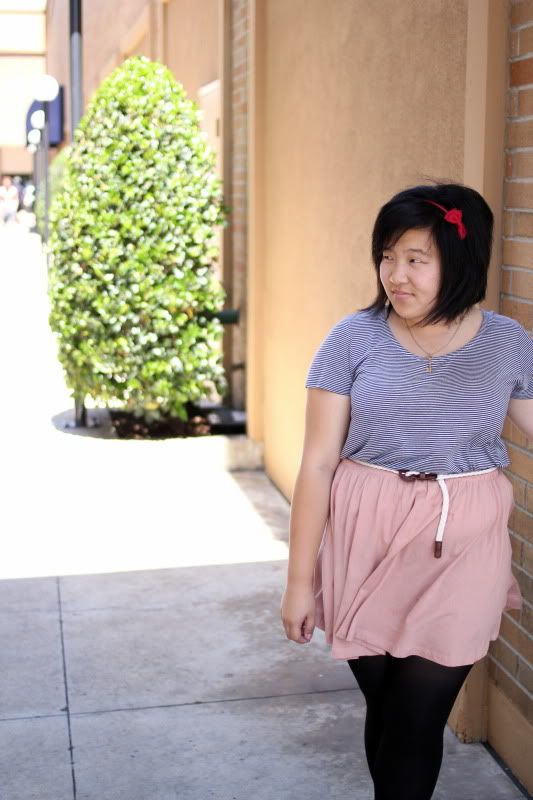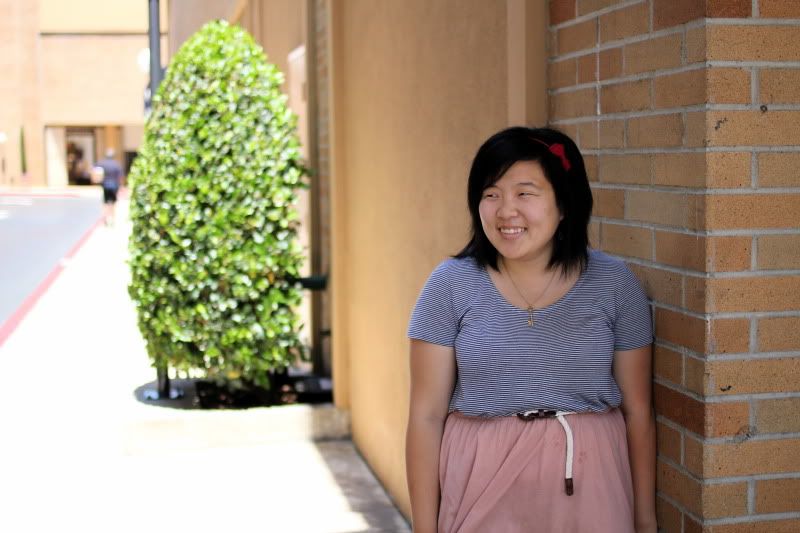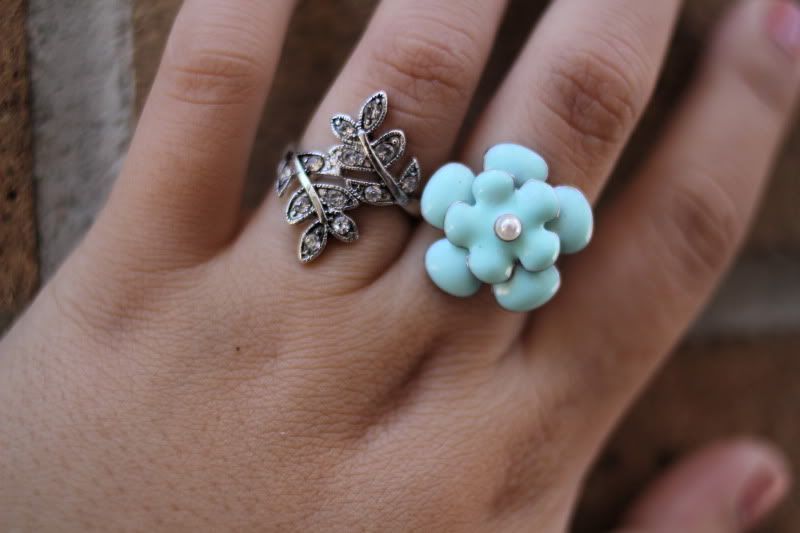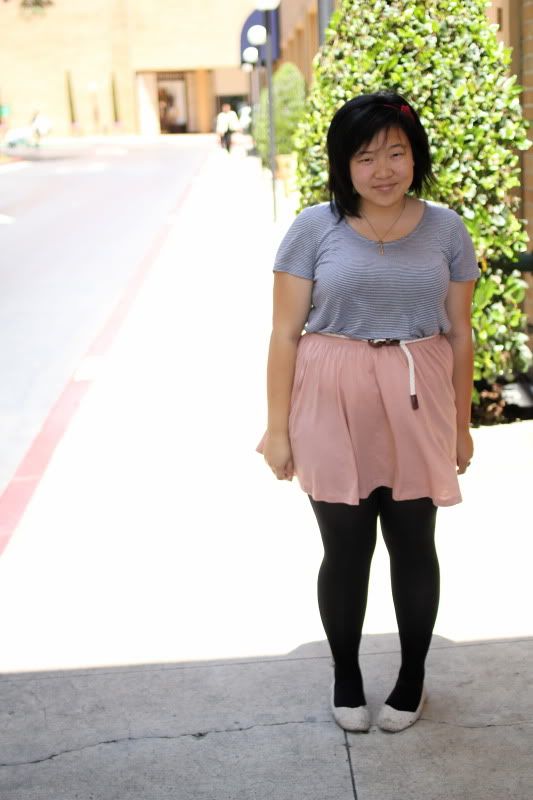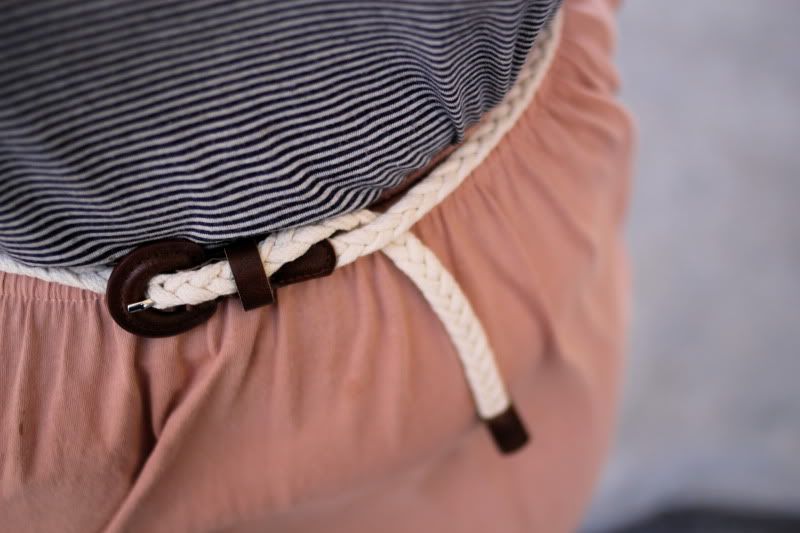 outfit:

top -- thrifted; skirt -- h&m; belt, flower ring, headband -- f21; leaf ring -- charlotte russe; shoes -- aldo
Hello!
Are you sick of this skirt yet? I'm not. I still get giddy when I put it on. It just makes me feel good since it's the perfect amount of femininity without going overboard. And to think it was only $10 at H&M. The mint green one in my last post just can't compare. I went shopping on Sunday with an old friend and went accessories happy: I bought three rings (two of which are worn here) and this rope belt. I've been looking for a belt like this for so long to complete my nautical looks and I found it at F21 for cheap. It'll do until I find a more sturdy, more actual rope-like belt. I think stripes is slowly returning to its #1 spot in my heart. I'm pretty sure these rings will be worn on an almost daily basis. They just make me so happy when I look at my hands, and they're not bothersome like some of my other rings.
Your eyes don't deceive you. I am back in tights this week. It went from 90+ degrees to 60-degrees and rain. Ugh. I guess this will make finals next week a lot easier to study for...!
Until next post,
Jasmine