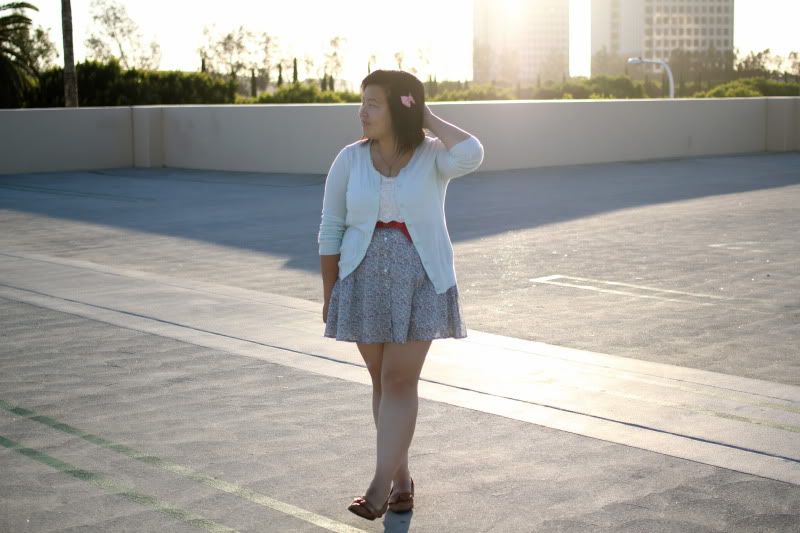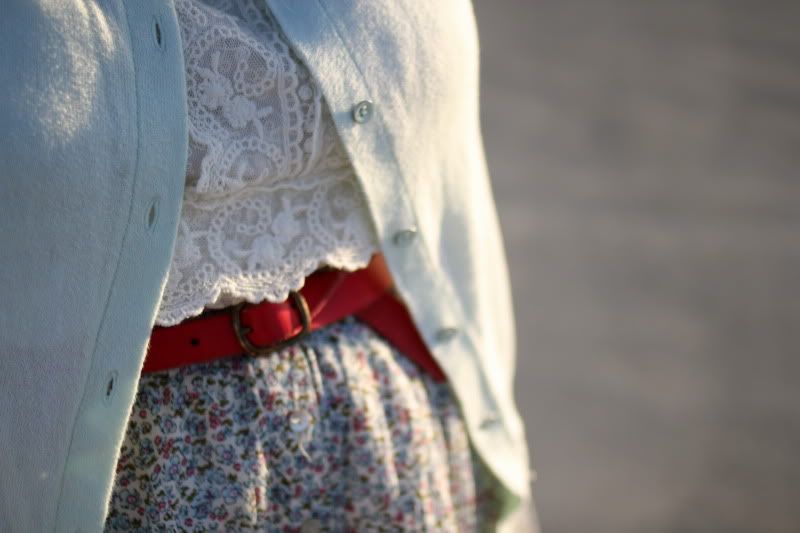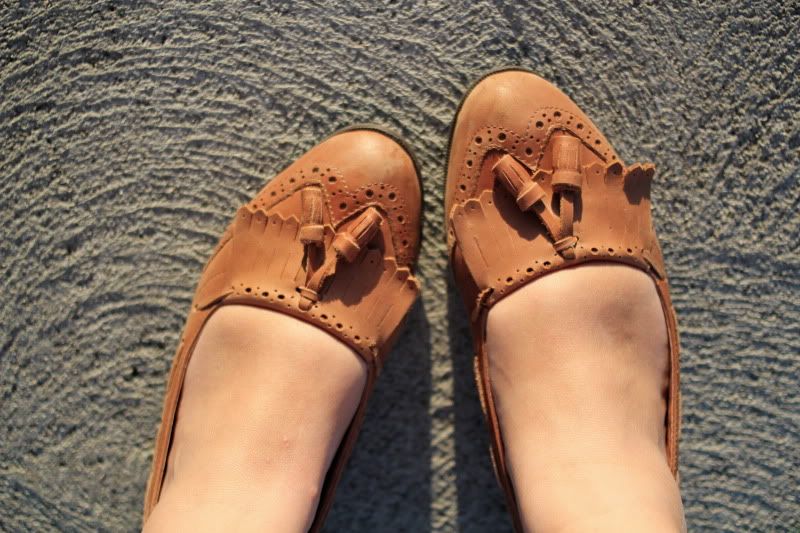 outfit:

caridgan, belt -- gap; top -- h&m; skirt -- f21; shoes -- aldo

Hello!
The morning of this day was pretty hectic. I woke up at 10:45. I got a call at 10:46 from a school that I applied to asking me if I would like to come in for an interview that day. Since I had work later at 1:30, she asked if I could come in at 11:30. Depending on how many traffic rules I felt like breaking, the place is about 20-30 minutes away. That gave me...15 minutes to get ready. And let me tell you, my hair does not look like this when I wake up, especially since the night before I fell asleep with wet hair. So I must've been entertaining to watch as I rushed between my bathroom and my room. I left the house in this outfit (with black tights of course) at 11:15 and raced to the place. I got to the street and looked at my scribbled directions to find out I wrote only 4 numbers when the addresses had 5 numbers. Of course that would be the day I would leave my cell phone at home too, so I had to guess which building it'd be. Luckily, the first one I knocked on was right. I was late...but...I got a second interview on Thursday so keep your fingers crossed I get this one! Lessons learned: wake up earlier; don't go to bed with wet hair; don't forget cell phone; must shop for some interview clothes; and check the address before hanging up.
Blogging may slow down over the next coming weeks: I have finals next week; some serious job hunting once school ends; and the first of my credential exams is less than a month away. The future kinda has been freaking me out recently. Sometimes I just get so content and comforatble with how my life is that I totally forget that one day I have to move out of my parents house and well...
grow up
. I've always dreamed of the day when I'd finally move out and have my freedom, but now that the day is approaching closer, I never wanna leave the comfort of this room that has been my safe haven for 16 years. Hopefully though, by this Fall, I'll be in my own apartment, applying to graduate schools, finished with my credential exams, and have a job that I love. We can dream a little can't we?
Until next post,
Jasmine