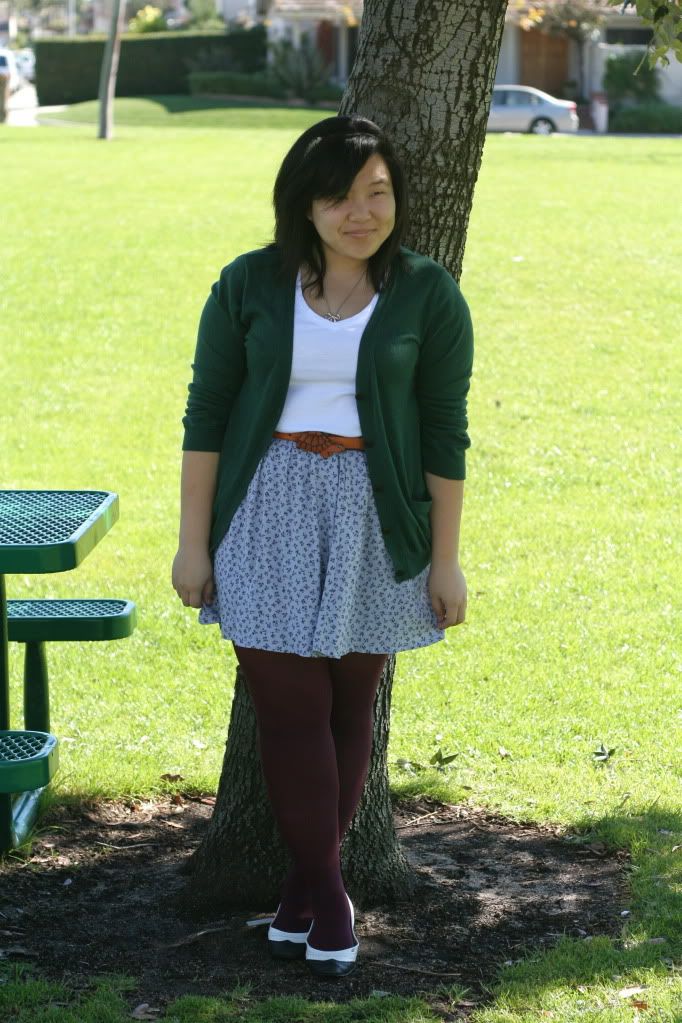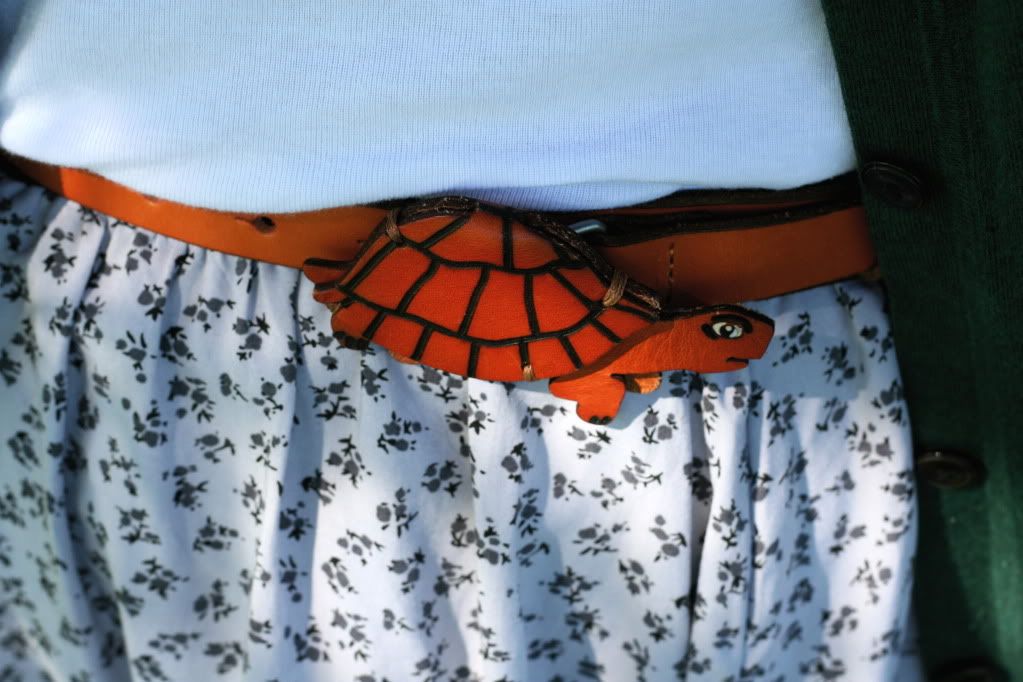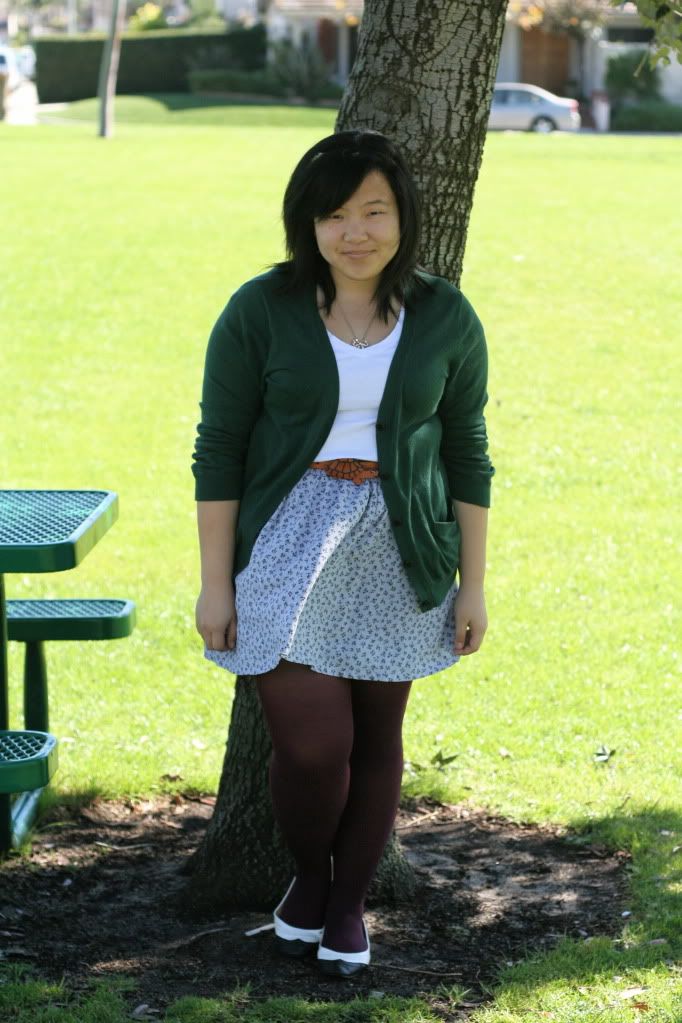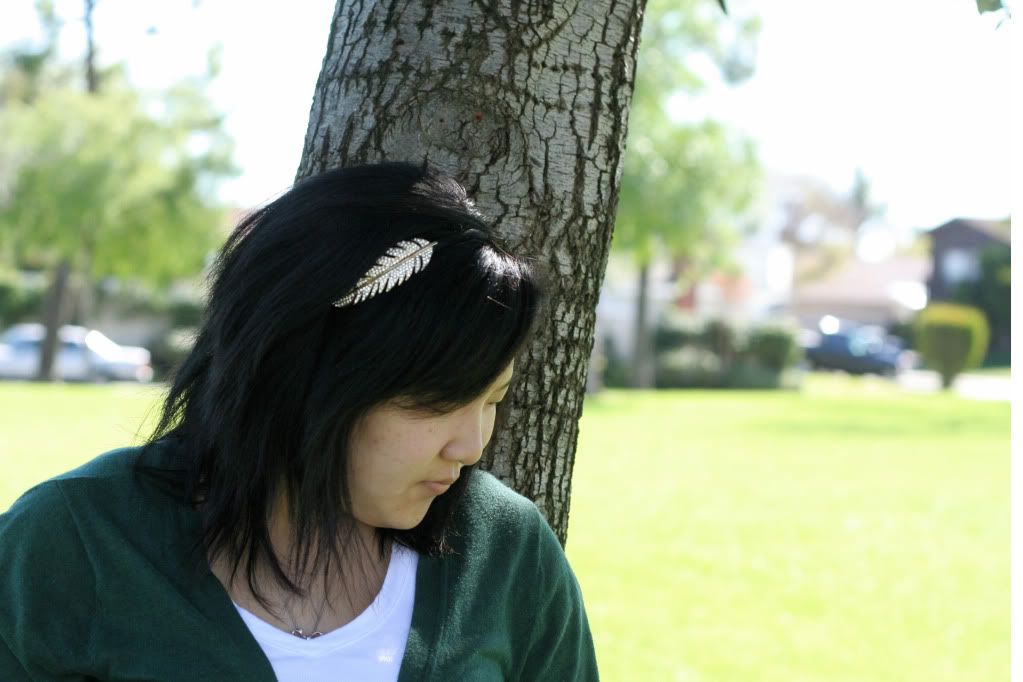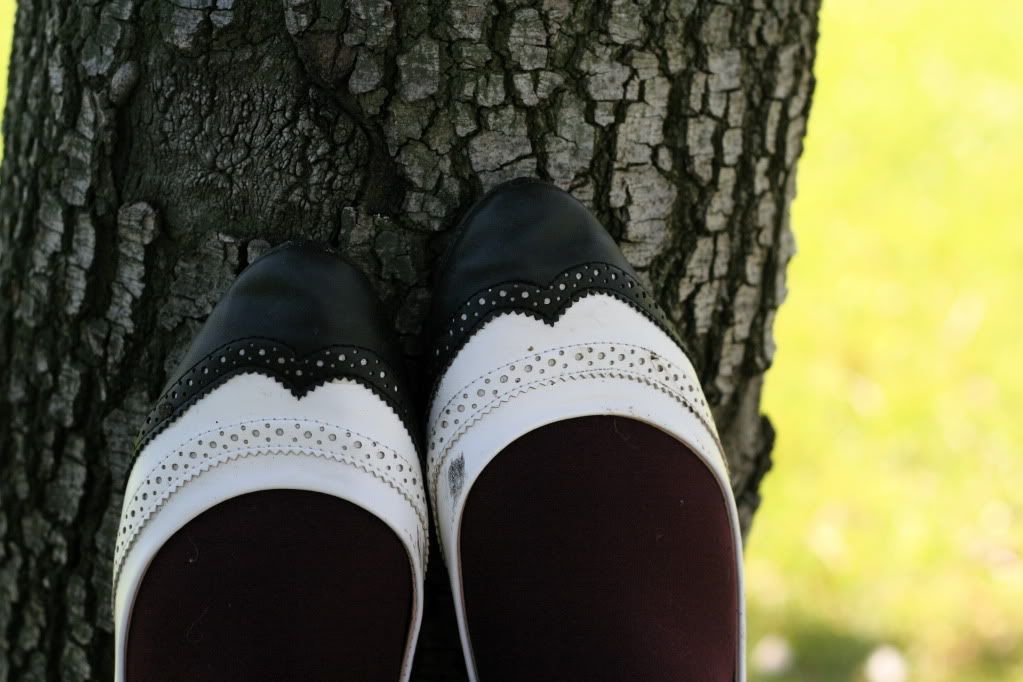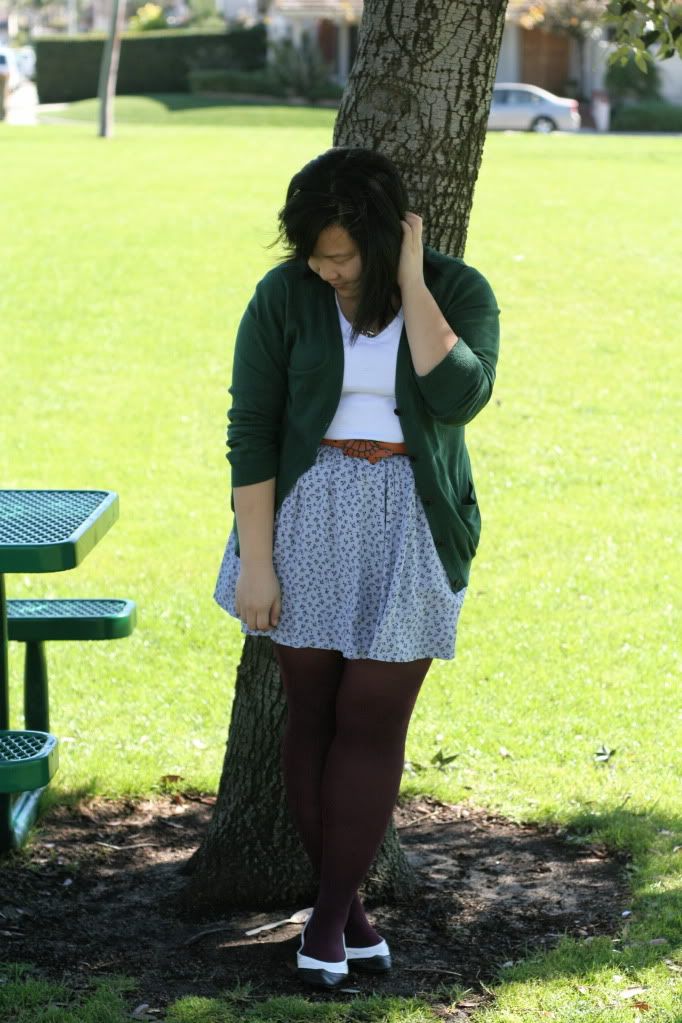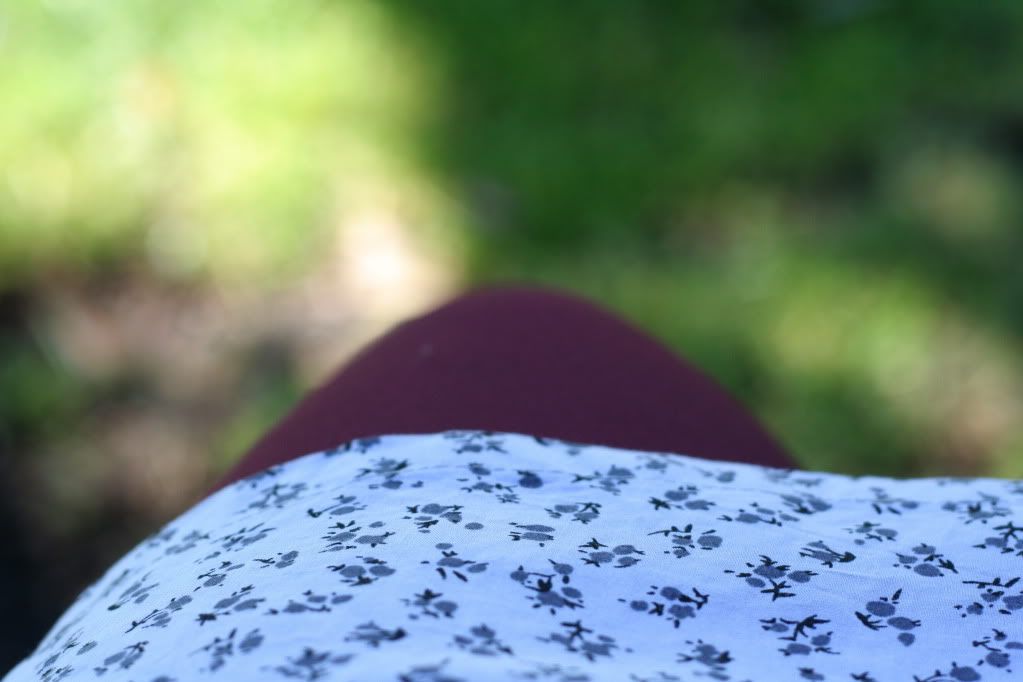 outfit:

cardigan and t-shirt -- gap; skirt -- cotton on; tights -- j crew; shoes -- uo; headband -- f21; belt -- anthropologie
Hello!
Not to sound narcissistic or anything...but I think I had a really good week of outfit posts this week! I partially attribute it to my decision to steer my life to being more healthy. The world just seems to be a better place after my morning bike ride. I even found a good spot for future outfit photos along a bike trail. I just use that time to think about things or nothing at all. I've also noticed that I'm a more patient teacher because of this change. I hope I can keep this up and that the nagging cravings for fast food will go away soon. I don't know how much longer I can say no to the McDonald's that's on my way to work everyday.
I really do love all the colors of this outfit: maroon, forest green, white, and grey. I'm really glad I decided to embrace Fall/Winter colors this past season, because even though California doesn't have seasons, I now feel like my outfits do! I impulsively bought these shoes while I was anxiously waiting for my Marais USA pair, but obviously once those arrived, I've been wearing them everyday since. I thought I'd give them a break and wear these. I'm infatuated with two-toned shoes at the moment so I think this purchase was one of the better impulsive buys (ie. I can actually use it). They just need a bit of breaking in.
Until next post,
Jasmine
PS. I have finally reached 300 followers :) Thank you! Giveaway most definitely coming up soon!