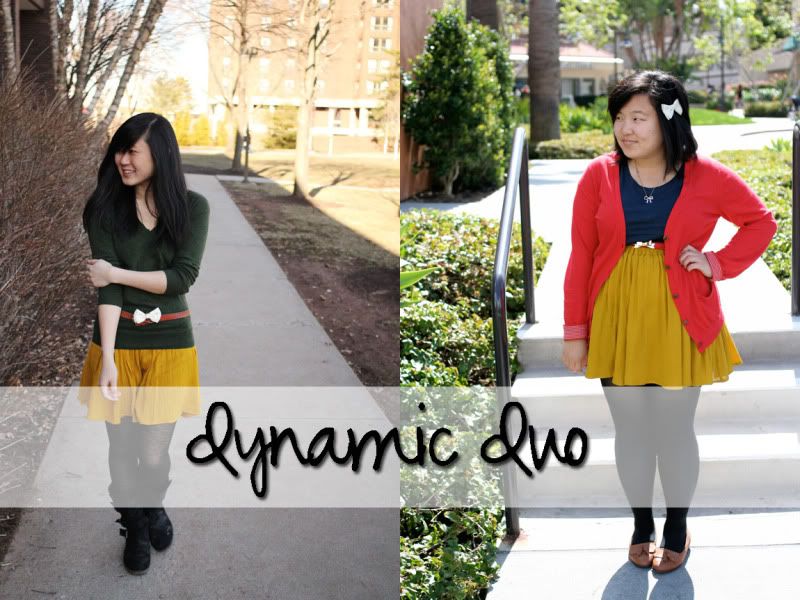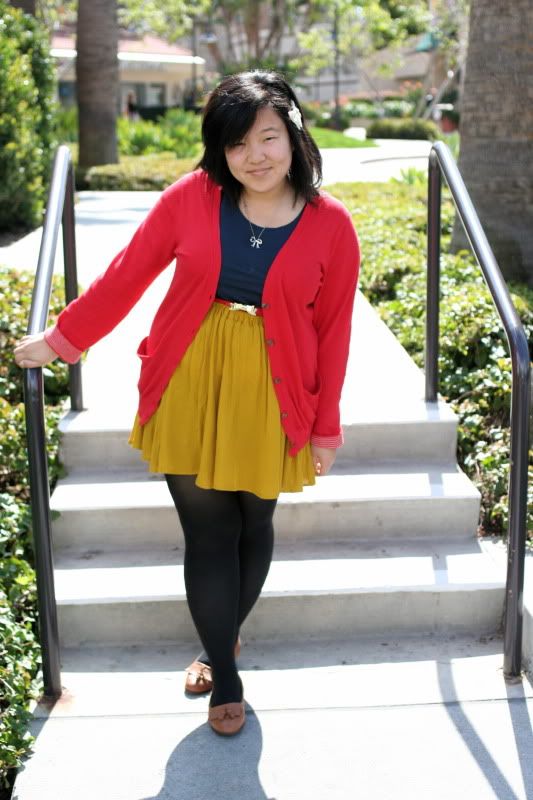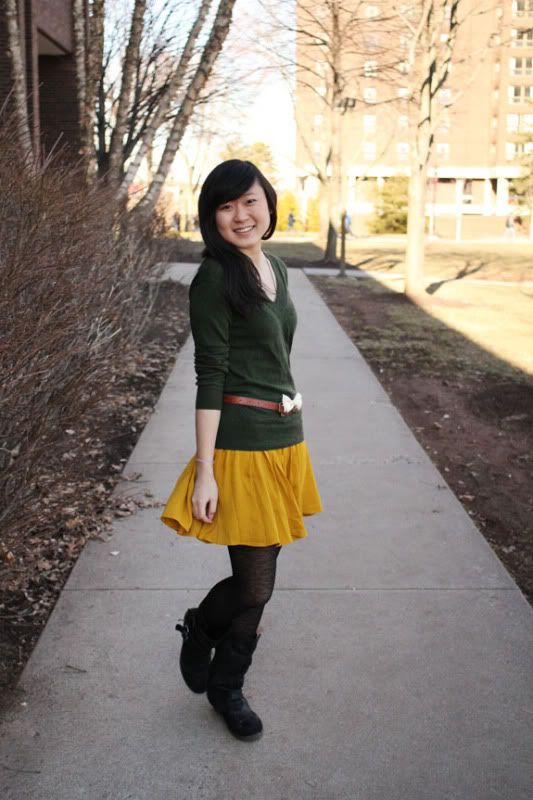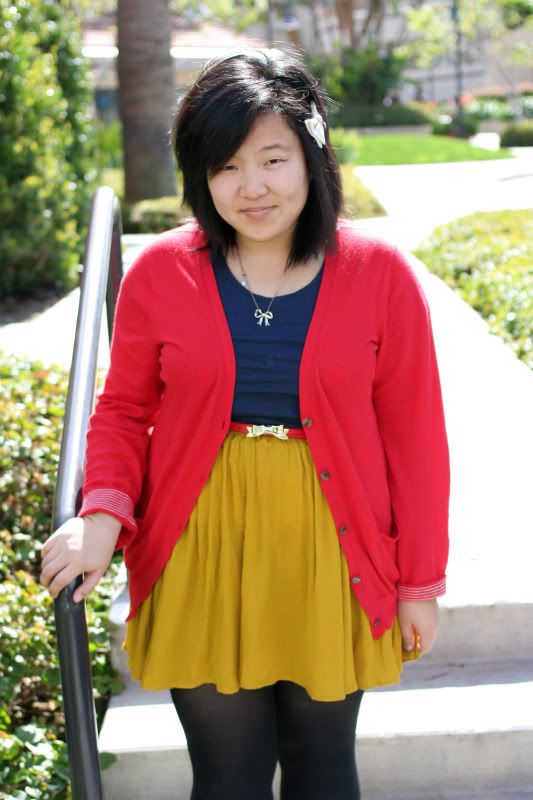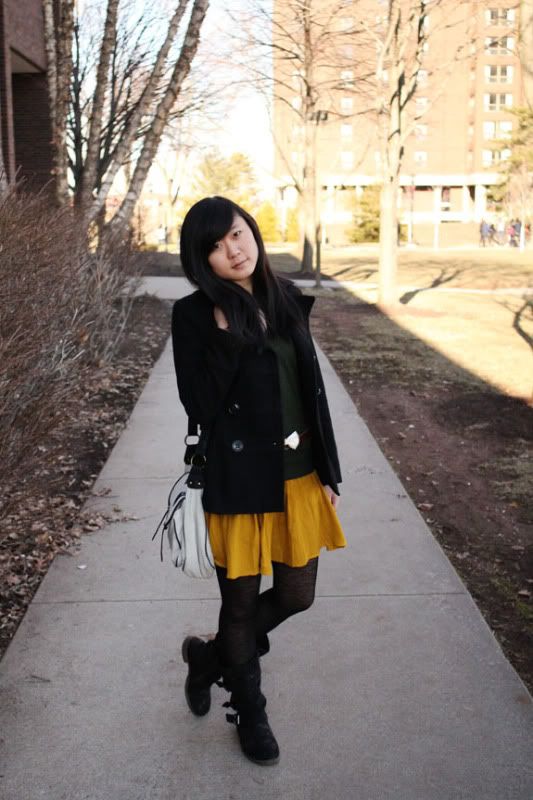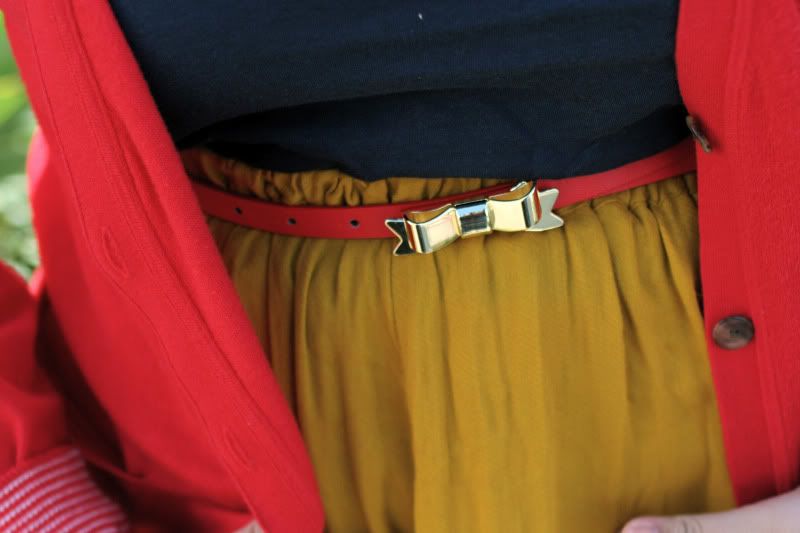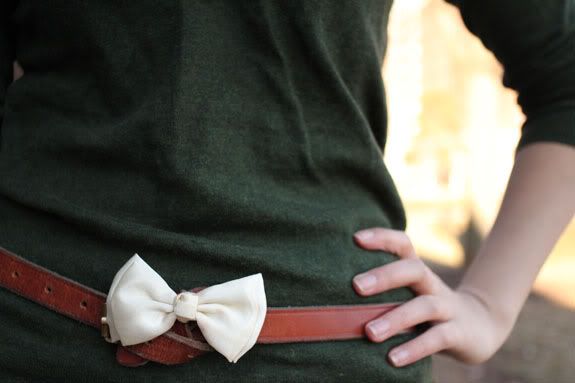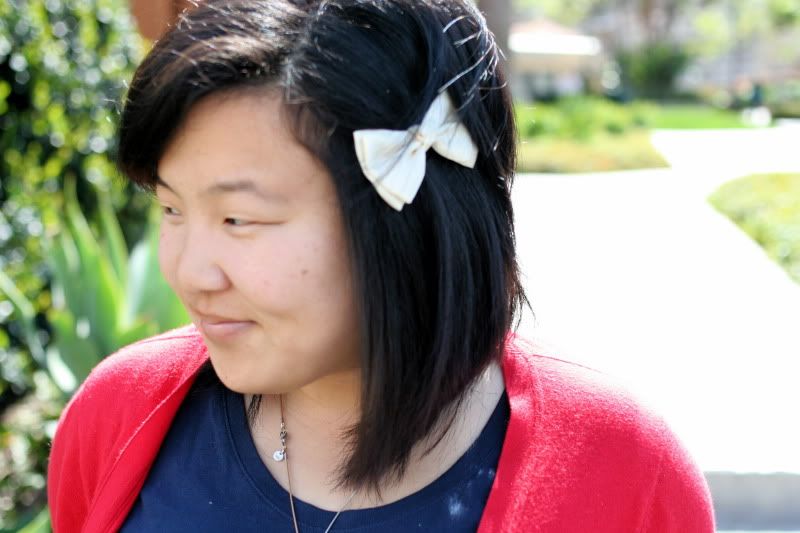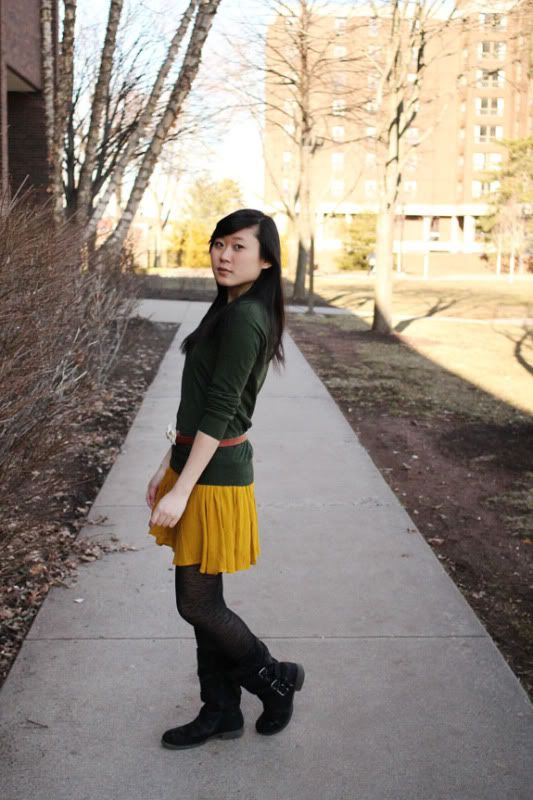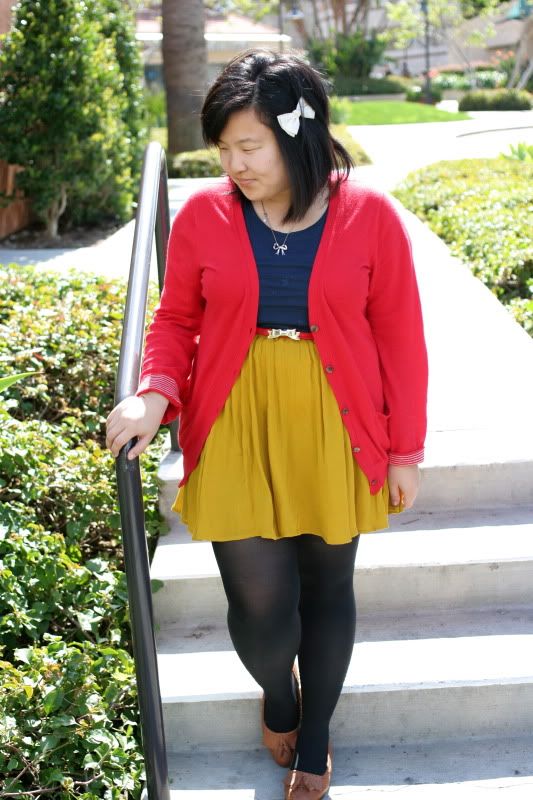 my outfit:

cardigan -- gap; shirt -- h&m; skirt -- uo; shoes -- aldo; belt -- charlotte russe; bow -- f21; necklace -- gift


jen's outfit:

coat -- american rag; top -- gap; belt -- topshop; bow --f21; skirt, tights, bag -- uo; boots -- crown vintage
Hello!
Sorry I've been away so long! It has been a hectic week with work, school, errands, and malfunctioning emails. I just got back from spending half of the weekend with my best friend in San Diego. We went thrifting (picked up some goodies), ate good food, got cupcakes, and just had some good girl time. Anyway, on to the important reason why I sped home on the 5-freeway to get this post ready--HAPPY ANNIVERSARY
JEN!
It's so surreal that it has been a year since our
first dynamic duo post
with this same white bow! We've matured so much since then and have formed the most amazing friendship! Ever since I visited her in September, I find myself missing her constantly. She's such a joy to be around. I'm pretty sure we knew each other in our past lives since I feel like I've known her for forever. Why does a whole country have to separate us? Our
rooster printed top
was my pick, but this mustard yellow skirt was Jen's pick. I have been obsessed with it. When it first came in the mail, I didn't like it since it was as bright as I thought it'd be. But it has really grown on me. I've worn it so many times already and I know I'll be wearing it more. I never wore the primary colors together before, but I love the way this outfit turned out--definitely one of my favorites of 2011 so far! I love how Jen put the bow on her belt! I should do that instead of buying more bow belts.
Until next post,
Jasmine