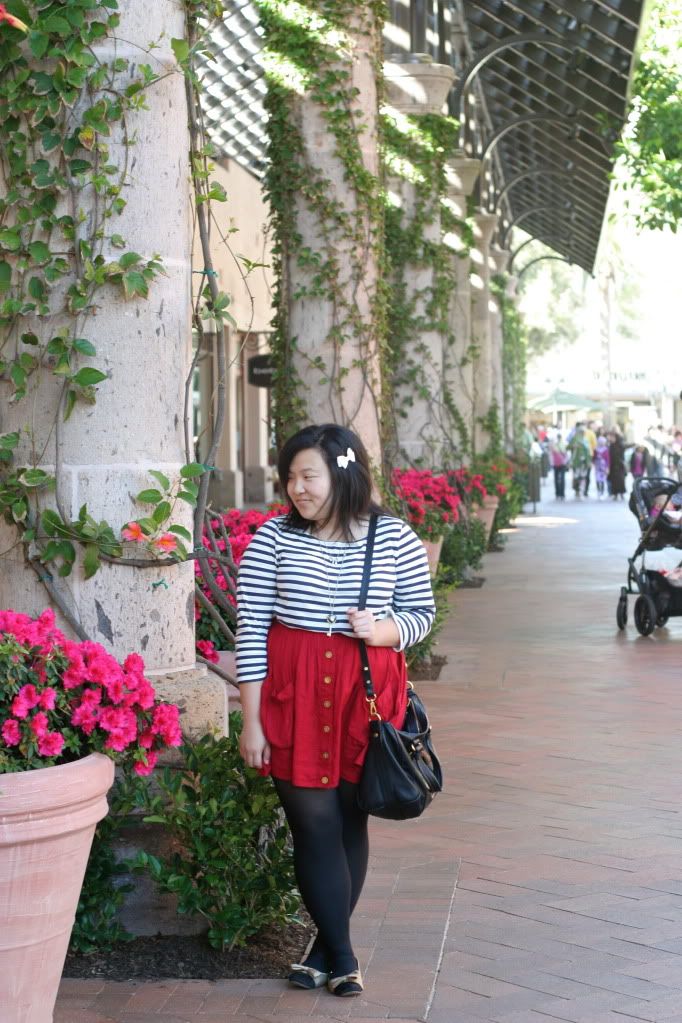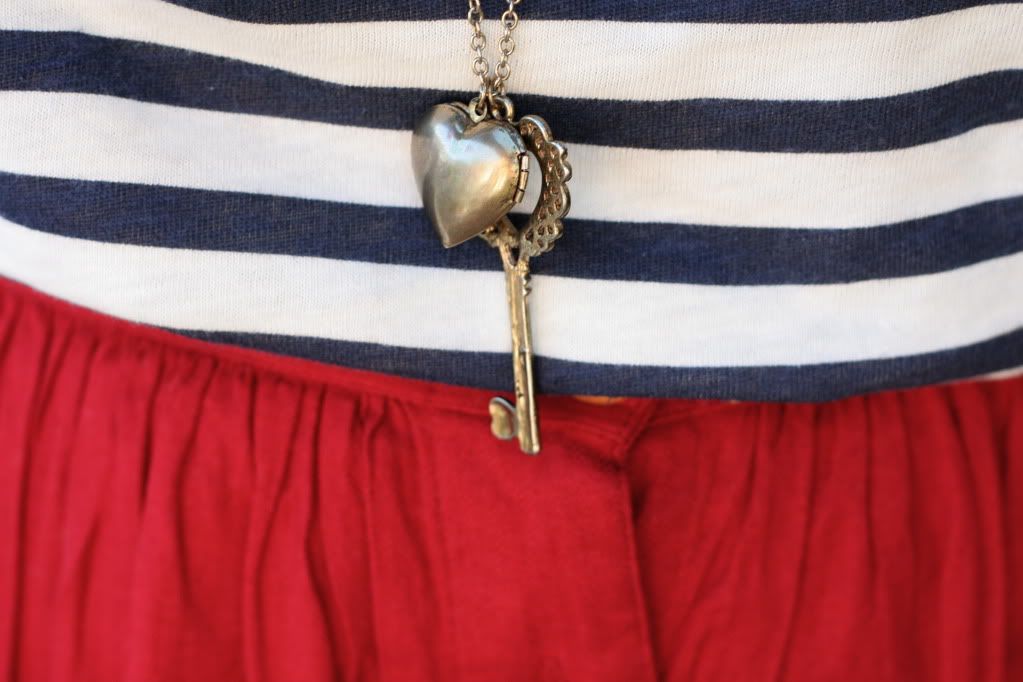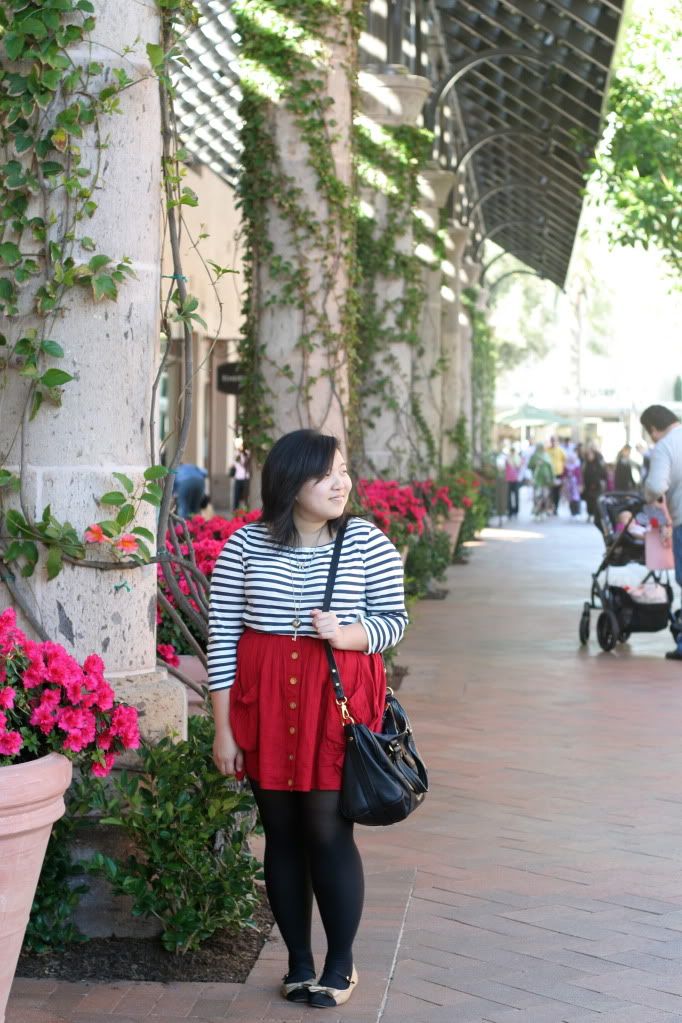 outfit:

striped top -- j crew; skirt -- uo; belt - topshop; necklace and bow -- f21; shoes -- marais usa; bag -- mbmj
Hello!
My brother is home for the weekend from college so we hung out yesterday at Fashion Island. He agreed to taking photos for me. It was really fun having him behind the camera because he was telling me to "work the camera." He did a pretty good job for his first time with a DSLR. He later told me it was pretty easy--all you really need to do is stand there and "press the button like rapid-fire." Well whatever that means--I guess he's taking my photos more often then! I wish he was as helpful while I was trying to get my giveaway together though. I was having one of those closet-full-of-nothing mornings (and suffering from weekend-syndrome) so I went with my go-to outfit: striped top + skirt. I'm trying to upkeep my
style resolutions
and trying to use the necklaces that hang on my wall more. I placed them near my bedroom door so I could grab them on my way out, but unfortunately, I'm usually frantically rushing out the door and accessorizing is the last thing on my mind. Perhaps I should hang them in my car instead so I can pick one out while I'm at a red light?
Today, my brother and I took a long walk in the morning, and then got delicious fruit smoothies. I'm just trying to soak up every bit of sunshine and relaxation as I can before the week resumes tomorrow. I hope everyone is also having a relaxing weekend!
Until next post,
Jasmine