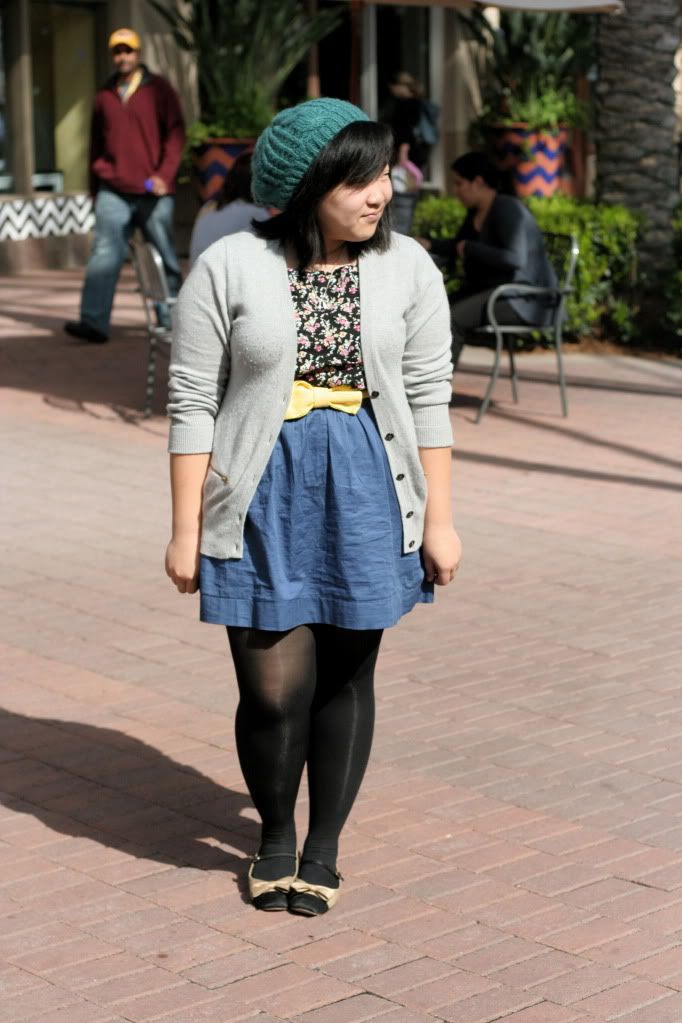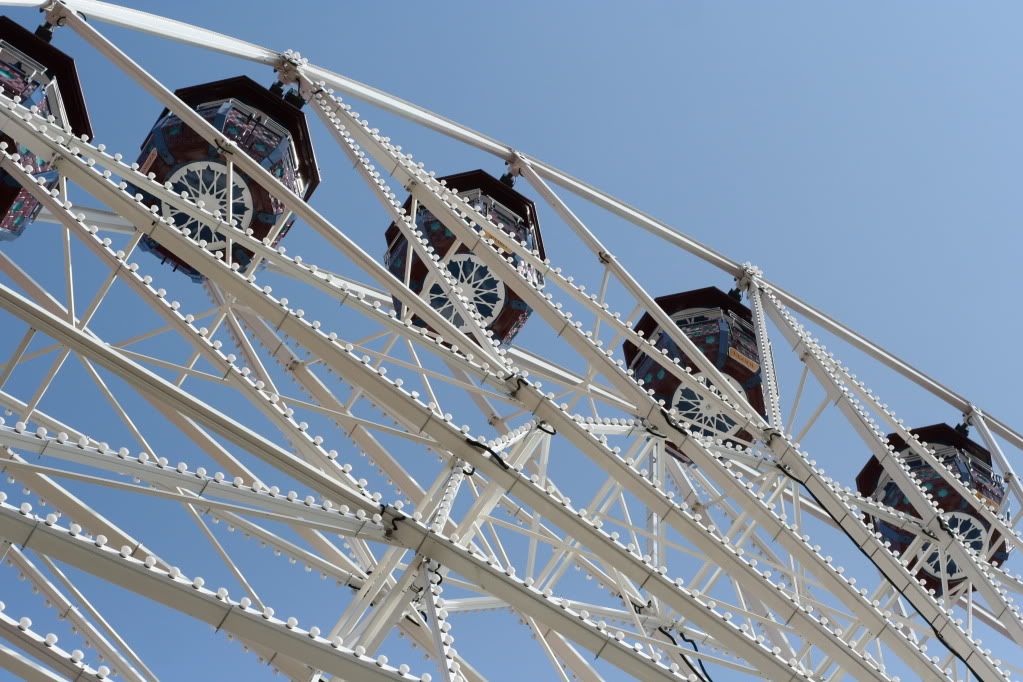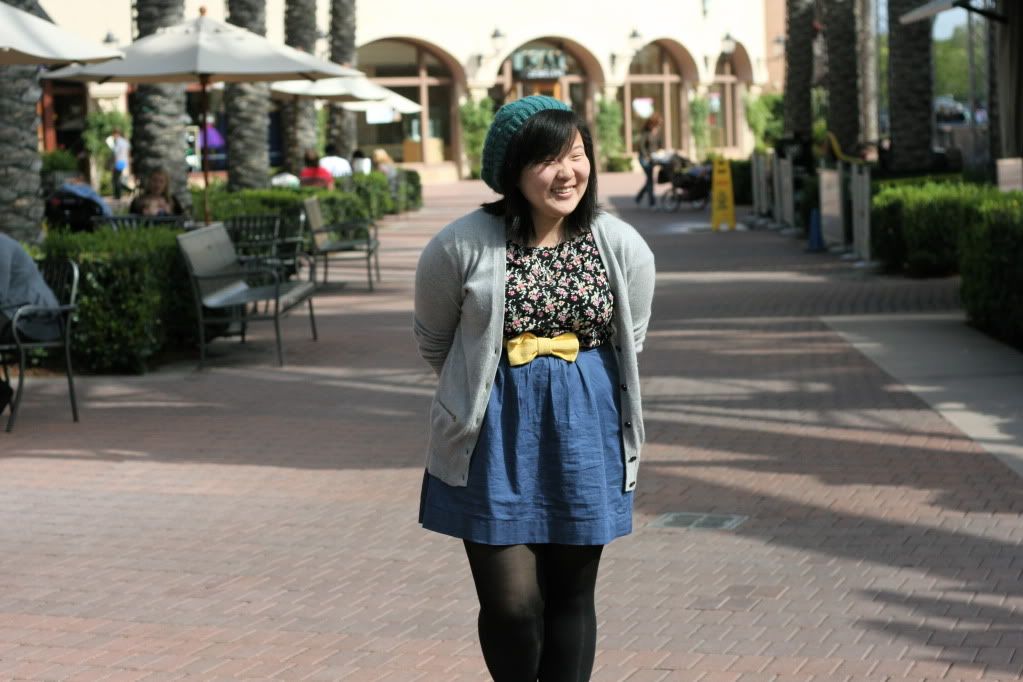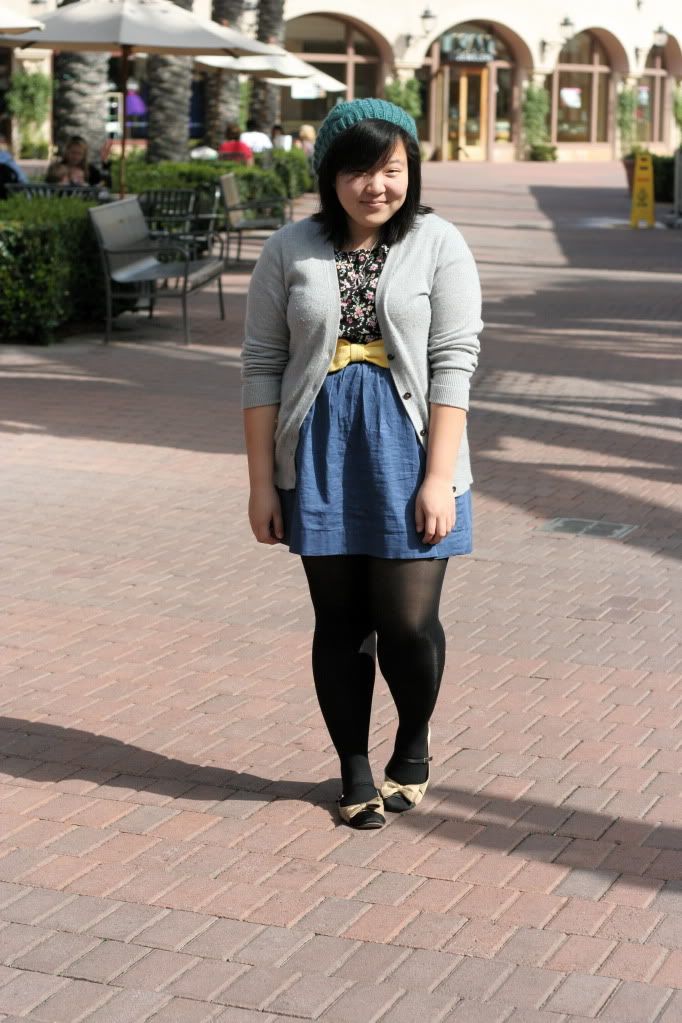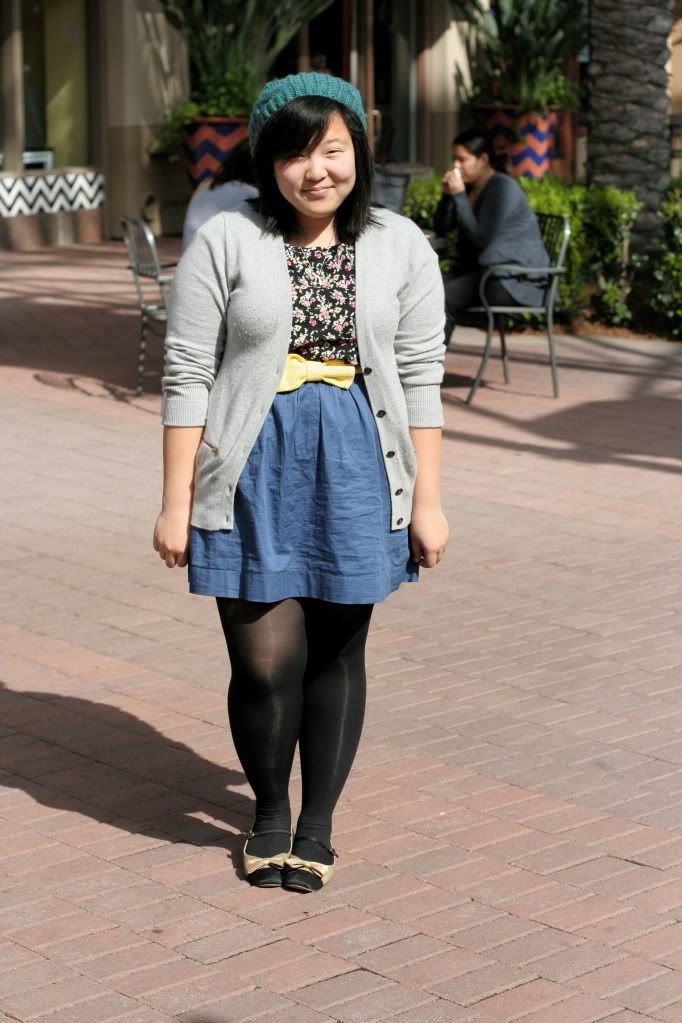 outfit:

cardigan and skirt -- j crew; hat and top (gift from

emily

) -- f21; belt -- vintage (via etsy); shoes -- marais usa
Hello!
Doesn't that strawberry cream pan look delicious? They're my new obsession now! Yum! I lost 4 lbs last week so I decided to reward myself with it yesterday while out with Robert. It's now back to fruits and veggies, and morning bike rides until next week if I lose more weight. I still have a long way to go until I'll be truly happy with myself, but I think I'm doing well so far!
It was a little too warm to be wearing a beanie and a cashmere cardigan, but as much as I'm ready for Spring, I don't think I'm ready to let go of wearing layers quite yet. I'm probably going to wear tights until it becomes utterly unbearable to be with them. Ever since I started working everyday, I haven't been reading on the trends as closely as I used to (not that I followed them anyway, but it was nice to be inspired). I have no idea what trends are going to be big in Spring or what I'm planning to wear. I see myself in lots of florals and nautical looks though--but then again, what's new? I'm either in nautical looks or in something floral. I want to try something new. I know I'll probably play around with graphic tees some more. I'm digging the tribal prints that I've been seeing in stores so maybe I'll experiment with that this next season. I'm really pushing myself to try new looks this year. Getting myself to do a post in my denim leggings is still a work in progress though!
Don't forget to enter my
giveaway
!
Until next post,
Jasmine