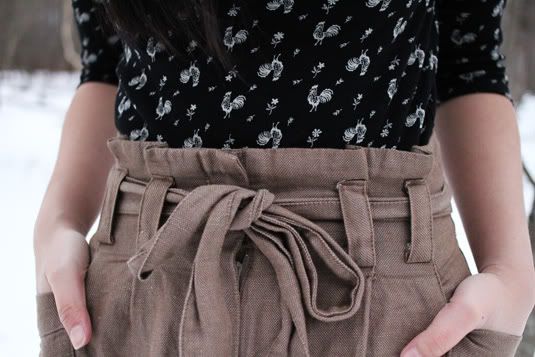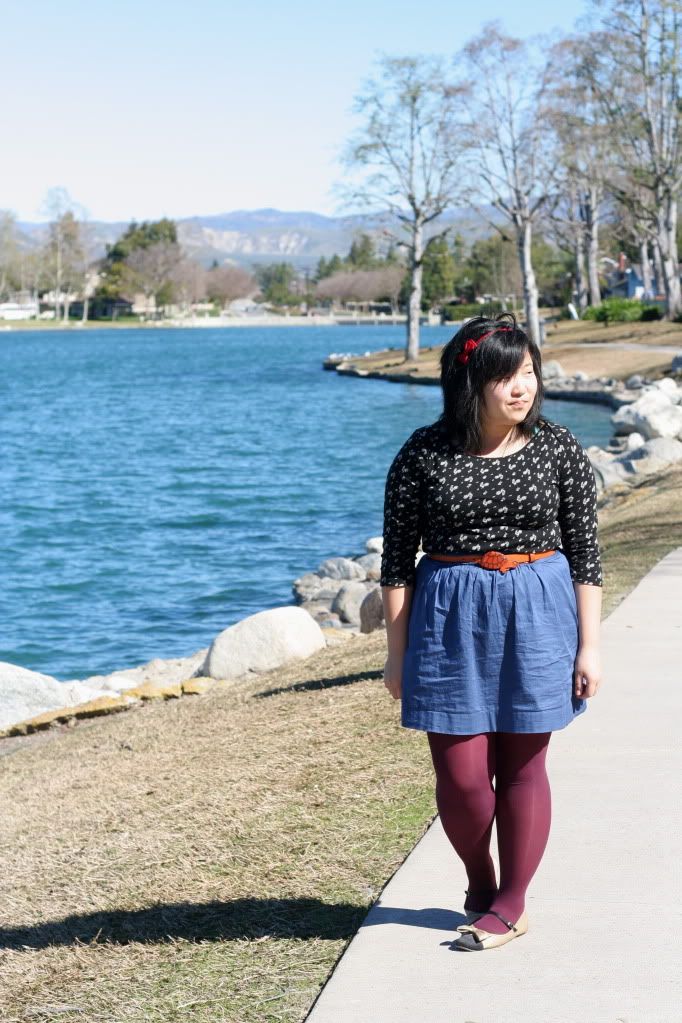 my outfit:

top -- uo; skirt -- j crew; belt -- anthropologie; red bow -- f21; shoes -- marais usa


jen's outfit:

top -- uo; shorts -- h&m; scarf -- gap; boots -- dsw; coat -- american rag
Hello!
This is the first
Dynamic Duo
of the new year! It's been four long months since we did one--and with our anniversary coming up, I thought it'd be the perfect timing to reunite and do a post together. It's kinda surreal how about a year ago, I was hosting my first giveaway; choosing
Jen
as the winner; emailing her about doing a collaboration; and starting Dynamic Duo. So much has changed within this year. We have definitely matured since our
first post together
. We started it up just for fun, but it has blossomed into a friendship that I wouldn't trade for anything in the world.
We each picked out an item this time, and this rooster-printed top was my pick. Both Jen and I usually tend to pick solids (and stripes and florals) so I thought we both needed a quirky print injected into our closets. Not gonna lie though--I had a tough time styling this, but in the end, I went with the less-is-more-route. I tried to do some crazy print-mixing thing and some layering thing, but I like how it turned out even if I'm wearing the same skirt as I am in my last outfit post (I'm only human afterall). I thought Yoshi (my belt) was a bit lonely so I hope he had a good chat with all the roosters on my shirt through out the day. I would just like to note how drastically different our weather is: typical East Coast vs West Coast rivalry--I think I win this round though. W: 1 E: 0.
Don't forget to enter
my giveaway
for your chance to win a pair of earrings and a $15 giftcard to F21! Jen has a
giveaway
going on too.
Have a good weekend everyone!
Until next post,
Jasmine